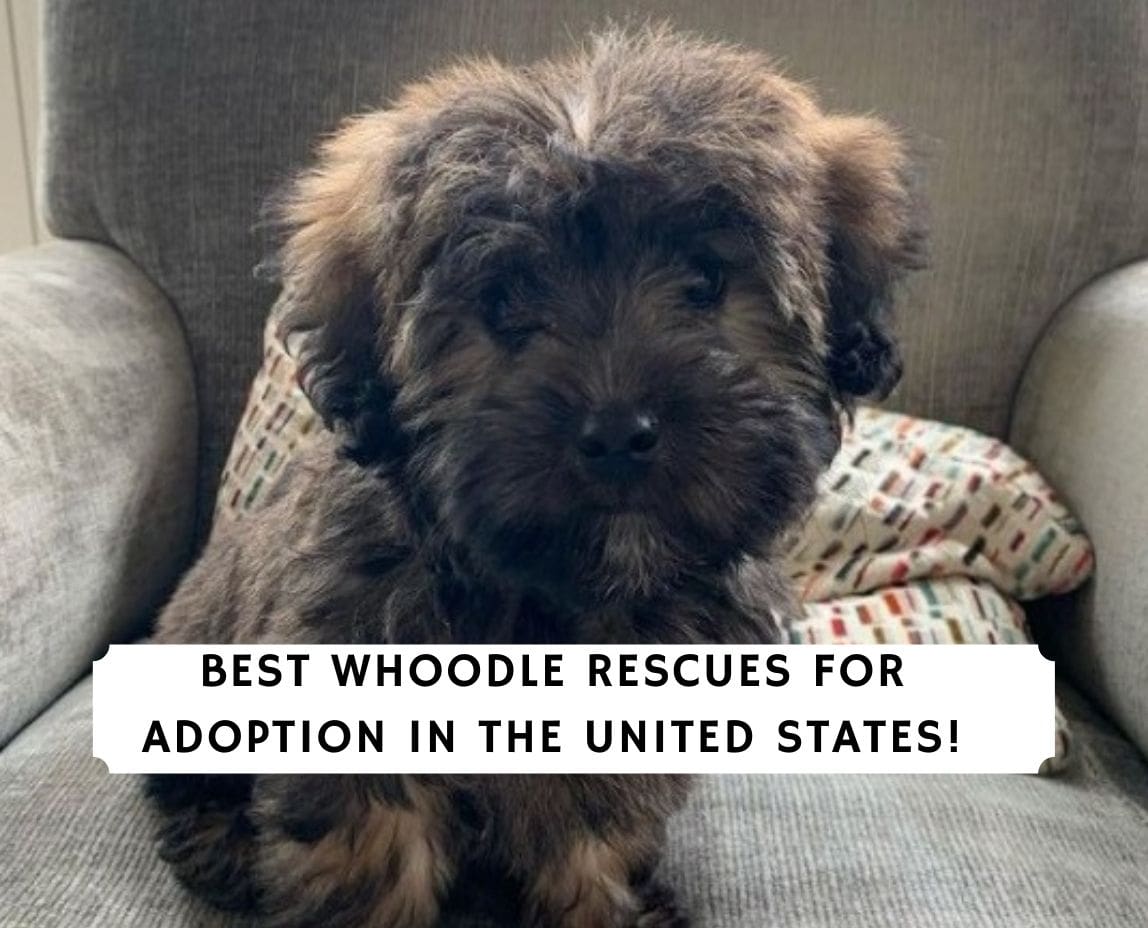 Bringing home a Whoodle rescue is not only a good feeling, but you're also helping dog shelters create space for abandoned animals. If you're looking for a chance, this guide will help you find the best Whoodle rescues in the United States. A Whoodle is a dog breed that is a cross between the Poodle and Soft-Coated Wheaten Terrier. They have become one of the most trending Doodle dog breeds because they are active, friendly, and playful. The Whoodle inherits a high amount of intelligence, hypoallergenic traits, and nonshedding traits from the parent dog breeds. Surprisingly, you'll see many Whoodle rescues every year that need adopting.  
Whoodles can also be called Wheatenpoo, Sweatenpoo, Wheatendoodle, and Sweatendoodle. We highly encourage new puppy owners to adopt a local shelter, rescue, or human society before purchasing a dog from a breeder. This is one reason why we compiled a list of possible places where you might find Whoodles that need to be rescued.
It's worth noting that it is challenging to find a breed-specific rescue for Whoodles because they are mixed breeds. However, you might want to try the Poodle breed-specific or Soft-Coated Wheaten Terrier rescues. You may find a Whoodle at these places because these rescues mostly care for hybrid breeds too. Our article has some incredible rescues that you can try reaching out to.
Other articles you might like: Goldendoodle Rescues and Labradoodle Rescues.
1. NorCal Poodle Rescue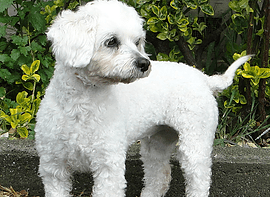 First on the list of Whoodle rescues for adoption in the United States is "NorCal Poodle Rescue." This is the third biggest Poodle rescue in the U.S. They have been rescuing and rehoming Poodle and Poodle mixes since 1985. They groom all of their minis and toys, update their vaccinations, and provide neuter/spray and microchip whenever they are set for their new homes. While their Standard Poodles will be neutered/sprayed, gastropexy, and microchipped in cooperation with the adopter or before adoption, the fees for these are included in the adoption fee. 
At NorCal Poodle Rescue, your adoption counselor will offer you all of this information. They depend on the kind donations of donors. Their adoption fees defray expenses and help create medical funds for Poodles, and Poodle mixes with special conditions and require a lot more essential veterinarian service. Many of them have gotten additional services such as dental extraction and cleaning, and wound care. You want to consider contacting NorCal Poodle Rescue to adopt a retired or rescued Poodle. 
NorCal Poodle Rescue Details
2. Carolina Poodle Rescue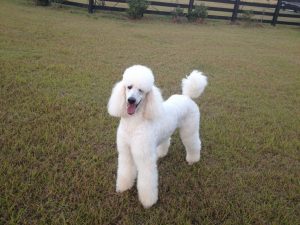 This rescue organization is a limited entry and no-kill private rescue group. They support and believe in the Save Them All and spray initiatives. All dogs that are adopted from this organization are neutered or sprayed before they are being placed. They provide rehabilitation and sanctuary. When the right home is available, Poodles and Poodle mixes and other small-sized dogs are rehomed.
Carolina Poodle Rescue maintains a waiting list of homes. Many of their dogs receive placements from this list. They usually house more than one hundred and fifty animals at any given time. Many volunteers in many states support them. Some of these states include Virginia, Carolina, Texas, Georgia, New York, and many more. They reached the milestone of helping five thousand dogs found permanent homes in 2016.   
Carolina Poodle Rescue Details
3. Doodle Rescue Collective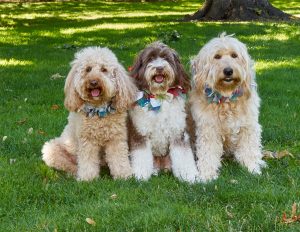 Doodle Rescue Collective was founded in 2008. They are a volunteer foster-based rescue organization that comprises more than eight hundred registered volunteers worldwide. Doodle Rescue Collective is dedicated to the rescue and shielding of Doodle dogs. They also provide support services and educational resources to Doodle and Doodle mixes enthusiasts, owners, and potential owners. 
Via their organization, they provide vet care, refuge, rehabilitation, transport, and a permanent haven for Doodle dogs and mixes. They are also dedicated to offering support services and rehoming help for people in need of new permanent homes for their pets. Doodle Rescue Collective has rescued and placed more than four thousand Doodle dogs via their reputable rescue and rehoming program. They have also helped in saving, rescue, moving hundreds of Doodle dogs in need since 2005. 
Doodle Rescue Collective Details
4. Poodle Club of America Rescue Foundation, Inc.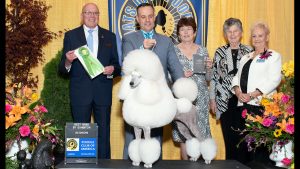 The Poodle Club of America Rescue Foundation Inc. was established in 2006 as an independent body. Their mission is to rescue as many Poodle, and Poodle mixes as possible from abuse and abandonment and help owners search for loving and secure homes for their Poodle and Poodle mixes. Their website provides contact information on various poodle rescue groups. You might want to check them out. 
Poodle Club of America Rescue Foundation, Inc. Details
5. S'Wheat Rescues & Adoptions
Last on the list of Whoodle rescues for adoption in the United States is "S'Wheat Rescues & Adoption." This rescue organization is a recognized federal 501 (c) 3 public charity. They are dedicated to placing Wheatables and Soft-Coated Wheaten Terriers who have been neglected, abandoned, and are Puppymill victims.
They also place Wheatable, whose current owners will no longer keep them into caring and loving permanent homes. The majority of their dogs are quickly placed via their Facebook pages. They sometimes do not make it to their website. We recommend that you visit their Facebook page below. 
S'Wheat Rescues & Adoptions Details
Conclusion For The "Best Whoodle Rescues in the United States"
Many Poodle mixes like Whoodle end up in rescue for legitimate purposes such as the owner's health, moving, or divorce. Many others end up there due to abandonment, abuse, or regardless of the reason, reputable rescue organizations' goal is to ensure that every Poodle is put in homes that will provide attention, love, and companionship. Creditable rescue organizations spend money and quality time on Doodles and Doodle mixes taken into the programs. Veterinary examinations and updated immunizations are given to rescued Poodles. They are neutered or sprayed. They are further screened for temperament problems. 
The Poodles are primarily put in foster homes between few days to few weeks. This is done to evaluate their temperament and health to ensure excellent placements. Creditable rescue organizations will always take back a placed Poodle if the arrangement does not go through. Adopting a Whoodle or any other Poodle mixes goes beyond going out and picking out one and bringing it home with you. Included as a part of the critical screening process, you will be asked to complete an application by the Rescue Organization. The application would consist of questions on why you want a Poodle or Poodle mix and questions about your lifestyle. 
In many cases, they may go over to your house and peruse the accommodations for your potential Poodle. They may want to ensure that your yard is securely fenced. Your rescued Poodle or Poodle mix might have an adoption fee. However, there may be exceptions for special needs Poodles or senior Poodles. This fee may assist in defraying expenses such as that of veterinary. 
Rescue volunteers desire to ensure you receive a Whoodle that best matches your lifestyle and that the Whoodle also gets a lovely home. The application process is a crucial aspect of your Whoodle's placement- just like an applicant with an interviewer.  Alongside this vigilant placement process, Poodle mixes like Whoodles are naturally gregarious and capable of bonding with many people. Many rescued Poodle and Poodle mixes adjust gracefully to brand new living settings. 
For other options, check out:
To learn more about this Doodle breed, watch "Wheaton Terrier Poodle Mix" from Dogs Now down below: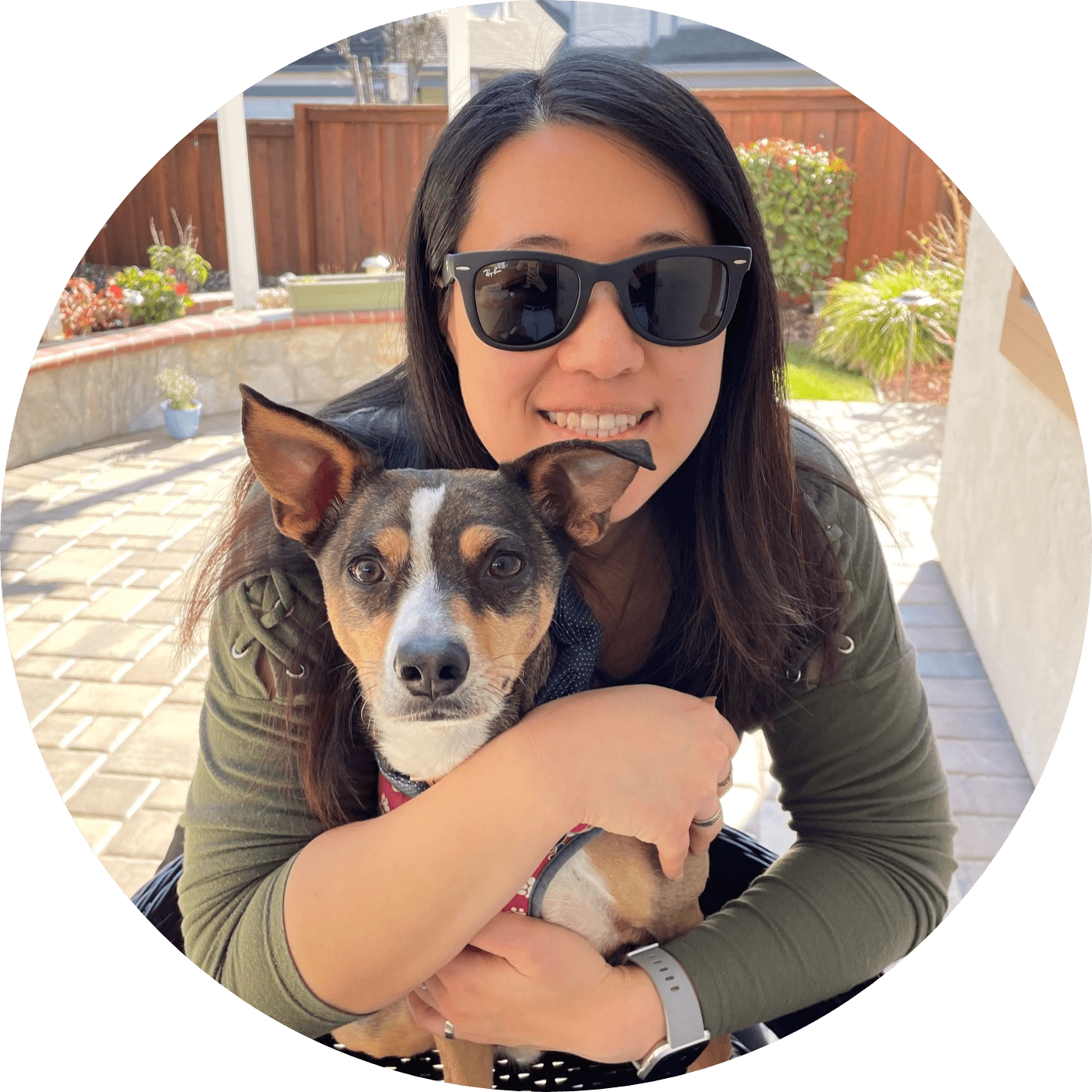 Dr. Sabrina Kong graduated from the Royal Veterinary College in England in 2016 and has been working at a small animal clinic in Northern California since then. She grew up in the Bay Area and got her bachelor's degree from Cal Poly San Luis Obispo. She also became a Certified Canine Rehabilitation Practitioner through a program at the University of Tennessee.
When she isn't in the clinic taking care of her four-legged patients, she enjoys traveling and trying new foods with her friends and her three-legged dog, Apollo. She adopted Apollo from her clinic when he was a puppy with numerous health issues. Dr. Kong truly cares about taking care of animals.