We'd be willing to bet you've never seen an ugly Golden Retriever. That silky hair, those smiling eyes, that precious face. But all dogs aren't born with movie star looks. Some are lacking in that department. And crossing a Golden with a Chihuahua may win the ugly award. The mixed breed is a funny-looking dog.
Now we're not saying every single one has a face that only a mother could love, but most have a unique look. Let's break it down into each breed to learn about the parents of a Golden Retriever/Chihuahua mix. Then we can get to know the Golden Chi.
Before scrolling down to an in-depth answer of this guide, "What Makes an Ugly Golden Retriever," you can check out: What Makes an Ugly Goldendoodle and Best Summer Cuts For Golden Retrievers.
The Golden Retriever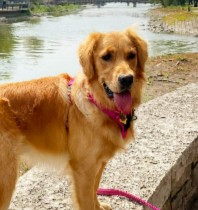 Flowing hair, agreeable personality, great with kids. What's not to love? If there were a national dog for the United States, the Golden Retriever would be in the top five choices for candidates.
We've lauded the breed for decades for a good reason, and they've carried out just about every job (retrieving, service, therapy) there is to do. Their loyalty and willingness to please prepare them for just about anything.
Height: 23"-24" (Male) – 21.5"-22.5" (Female)
Weight: 65-75 lbs. (Male) – 55-65 lbs. (Female)
Life expectancy: 10-12 years
Group: Sporting
The History of the Golden Retriever
Remember the name "Dudley Marjoribanks," the first Lord Tweedmouth in Scotland. He was the first one on the scent (we had to) to develop the perfect gun dog. After years of selective breeding, the golden made its first appearance at a British dog show in 1908. At roughly the same time, the breed made its way to America via Canada. It was registered by the American Kennel Club (AKC) in 1925.
Physical Traits of the Golden Retriever
The double-coated breed, for protection against the heat and cold, has a solid body and moves with a smooth gait. The standard colors are dark golden, golden, and lightly golden. Its feathery tail is as recognizable as its temperament. His muscular makeup and medium build make it a stunning animal, but what does it be its face. From its eyes to its mouth, it's one big smile.
Possible health issues of a Golden
Elbow and hip dysplasia
Eye conditions
Heart disease
Hypothyroidism
Seizures
Regular visits to the veterinarian will ensure you stay on top of anything that may come up, but chances are you'll have a healthy dog for many years. Prepare to visit twice a year for regular check-ups, shots, and prevention medication. The vet will also be able to clip their nails (and teach you how to) and check their teeth.
Related: Golden Retriever vs. Goldendoodle.
Grooming a Golden Retriever
Get your slicker brush ready because you'll have a heavy shedder twice a year. For the rest of it, it'll shed consistently. Their coats are dense and water-repellent. Grooming, including baths, should be a regular entry on your calendar, whether by you or a groomer. Unless they're swimming or playing a lot in the mud, bathing them every six weeks should keep them in tip-top beauty shape.
Related: Best Shampoos For Golden Retrievers.
The Chihuahua
The other parent of the Golden Chi is a Chihuahua. This famous, feisty breed isn't shy and lets you know how it feels. (shouldn't we all be that way?). It adores its guardian and tends to be almost solely loyal to it or her.
This is no Golden Retriever because it will not be a social butterfly and love the children. Guess it likes to be the youngest one in the room. It can get nippy/snappy/aggressive with little ones, so always watch over any interaction the two might have.
The good news is, if it's well-trained and socialized from a weeks-old age, there's a higher possibility of it blending in nicely with the whole bunch. Let's talk more about this spitfire.
Height: 5"-8"
Weight: Not exceeding 6 lbs.
Life expectancy: 14-16 years
Group: Toy
The History of a Chihuahua
The little guy gets its name from the Mexican State of Chihuahua, where the earliest dogs of this type were found in the year. We know they've been around since at least the Aztecs and the Toltecs in Mexico. This breed is often found living with other furry ones of the same breed. There's a reason for that: They enjoy each other's company.
Two Chihuahuas are always better than one:
They help train each other.
They always have a companion.
They won't be alone and bored if you must be away from home for a few more hours.
So you might as well get a couple of them at once, back to the history. America perked its ears up (did it again) around the mid-1800s when they found the Chihuahua in Chihuahua. In 1908, "Beppie" was the first of its breed to be AKC-registered.
Don't forget how small this puppy is when you exercise it. It doesn't need a huge area but does need playtime and walk-time. It just doesn't need to be as much as an Australian cattle dog.
Related: Best Dog Brushes For Golden Retrievers.
Physical Traits of a Chihuahua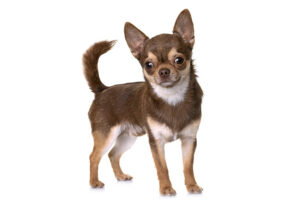 Their rounded heads stand out in the breed. They are alert, and their faces show it, especially when smiling. They're surprisingly solid, and their coats come in many colors and patterns. With perky ears and expressive eyes, they're always ready. This "purse puppy" will also bring you lots of attention from passing admirers, another reason to socialize them when they're very young.
Possible health issues of a Chihuahua
1. Heart disease
2. Eye conditions
3. Patellar luxation (loose kneecaps)
4. Epilepsy
5. Hypoglycemia (low blood sugar)
6. Issues with teeth/mouth
Twice a year, visits to the vet are also necessary for this breed, where they can clip their nails and show you how to brush your little one's teeth.
Grooming a Chihuahua
The Chihuahua has either a long or a smooth coat – the smooth coat is shorter to the body. It's the one with who you can brush just once a week. Both varieties have a double coat. The Chi Chi with long hair needs a little more attention, twice a week, so you don't have a tangled mess on your hands or bother it.
Keep in mind they're small dogs, so get the right tools. A bath or trip to the groomer every six weeks should work fine unless they get dirty. Or the long-haired Chihuahua will start looking like Boris Johnson. (their hair has a way of doing that) Use this pin brush with 4 ½ stars on Amazon, or find another one you like that's similar.
Golden Retriever and Chihuahua Mixed Breed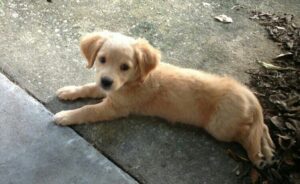 Now that you've heard about the parents of this interesting sweetie let's learn more about the Golden Chi. He's going to be a small-ish dog, and due to the parents' breeds, it's probably not going to be a good guard dog. On the other hand, you'll have a loving, strong, and intelligent little companion.
You won't have a big barker if obedience and social training are done correctly. It'll need puzzle/interactive toys to exercise its brain and at least a 45-minute walk plus play times sprinkled across your free time. If you're trying to imagine the pairing in your mind, there is no need.
Breeding is done by in vitro fertilization (IVF). Plus, since the Chihuahua would die trying to give birth to Golden Chi puppies, the mother is always the Golden Retriever. We don't have enough information about the history of this mixed breed to know exactly where they came from. People lean towards America, but that's not carved in stone.
Height: 20"-25"
Weight: 15-30 lbs. (depending on the dominant gene)
Life expectancy: 14-15 years
Group: Mixed breed
Physical Traits
They usually lean towards having the Chihuahua's facial features and their ears flop like the golden's. You see how large each parent can be above, so the Golden Chi could run right in between or be smaller or larger in height and weight.
Personality
Every dog is unique, so with a "designer dog," you won't know what you're getting unless you talk to the breeder/rescuer or take it home to foster it for a while. However, since the Golden Retriever is gentle and laid back and the Chi is more aggressive and full of energy, having a "mixed bag" is possible.
Socialize them with other dogs, cats, and strangers in a positive-reinforcement obedience class or by taking them to a pet store. (You can pick up dog treats while you're there). It could be gentle with the adults and aggressive to kids and strangers or be one or the other. Chances are it'll be a mix of both.
Possible Health Issues of the Golden Chi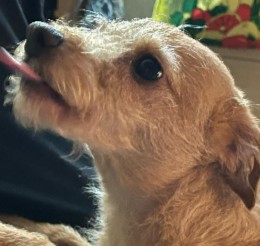 You'll need to get to the vet twice a year just like with the parents and have an eye out for the following (some possibly inherited, some not):
Heart disease
Eye conditions
Hip and elbow dysplasia
Hypothyroidism
Dental issues
Hypoglycemia (low blood sugar)
The vet should know this, too, so both of you know what can be screened or tested for and what won't need to be.
Grooming: Depending on the genes, this not-the-prettiest-girl-in-the-pageant might shed continually or, on the flip side, hardly. It'll also have that double coat her parents do. It tends to start looking a little scruffy as she moves into adulthood, so make sure you already have a regular grooming routine with her.
Cost: Generally, from a reputable breeder, the price will be from $2,000 to $3,500 for the Golden Chi. Artificial insemination isn't cheap. It's tough to know what a rescuer would charge since they aren't prevalent around the country. It will be quite the hunt to find one, but you'll be glad you did once you do.
Conclusion For "What Makes an Ugly Golden Retriever"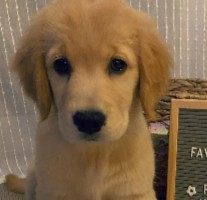 Now you know about the Golden Chi, and maybe there's not an ugly Golden Retriever. Since its inner beauty makes it beautiful all over. We hope this guide is informative enough for you.
For more Golden Retriever guides from our team at We Love Doodles, you can check out:
You can learn more about the Golden Retriever by watching the "Golden Retriever: The Pros and Cons of Owning One" down below: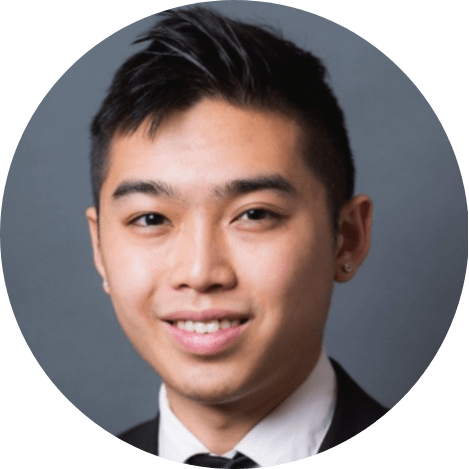 Andy is a full-time animal rescuer and owner of a toy doodle. When he's not saving dogs, Andy is one of our core writers and editors. He has been writing about dogs for over a decade. Andy joined our team because he believes that words are powerful tools that can change a dog's life for the better.
Why Trust We Love Doodles?
At We Love Doodles, we're a team of writers, veterinarians, and puppy trainers that love dogs. Our team of qualified experts researches and provides reliable information on a wide range of dog topics. Our reviews are based on customer feedback, hands-on testing, and in-depth analysis. We are fully transparent and honest to our community of dog owners and future owners.