Arizona is home to the Grand Canyon, Monument Valley, and many ghost towns. There are also several small dog rescues in Arizona with thousands of dogs just waiting for someone like you to take them home!
If you live in Arizona and are considering adding a dog or puppy to your household, you'll want to look at our list of the best small dog rescues in Arizona. These non-profit organizations share a common goal to unite deserving dogs with humans who will give them a second chance.
Instead of shopping for a new puppy, visit these shelters. Before long, you'll call a happy and loyal pup the newest addition to your family.
Before scrolling down this list of small dog rescues in Arizona, you can check out these other recommendations from our team at We Love Doodles: Best Shih Tzu Rescues in Arizona and Best Poodle Rescues in Arizona.
1. Arizona Small Dog Rescue
Arizona Small Dog Rescue is a non-profit organization committed to getting homeless dogs off the streets of Arizona and rescuing them from high-kill shelters. They also accept owner-surrenders and place them in foster homes until they can find a permanent owner to match them with.
If you live in Phoenix or its surrounding areas, the first step toward adoption is filling out an application. You can view available dogs online to see whether the pup that interests you is in foster care or at the physical shelter. Each dog has a short biography describing its personality, history, age, adoption fee, and health concerns, if any.
Once Arizona Small Dog Rescue approves your application, you'll schedule a meet-and-greet with your dog of choice. If all goes well, you'll be able to bring the dog home with you that very day!
All pups at Arizona Small Dog Rescue receive veterinary care before going home with their new families. This includes spaying or neutering, microchipping, vaccination, and deworming.
You can also volunteer at the shelter by helping around their facilities or fostering a dog temporarily. This is a great way to be around dogs if you're still deciding whether you want to adopt one.
Arizona Small Dog Rescue Details:
2. Underdog Rescue of Arizona
Underdog Rescue of Arizona is next on our list of the best small dog rescues in the Copper State. This shelter is a non-profit organization that runs entirely on help from their volunteers. Underdog is supported solely by donations from the community.
As with most other small dog rescues, you must fill out an application for adoption if you wish to adopt a pup from Underdog. They require a home visit before scheduling a meet-and-greet at your home. Assuming all goes well, they will invite you to participate in a two-week "trial" with the dog you're interested in. This ensures that all parties are certain the pup is a great match for your lifestyle and family.
The fee to adopt a puppy is $250, and $200 for an adult dog. A veterinarian vaccinates, deworms, microchips, and treats any health conditions in all the dogs at Underdog. They also ensure all dogs are spayed or neutered. The shelter will notify you if your dog has special needs before finalizing the adoption.
Underdog Rescue of Arizona Details:
3. Lost Our Home Pet Rescue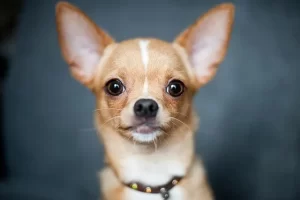 Lost Our Home Pet Rescue is a no-kill shelter that's been operating since 2008. Since then, they have saved hundreds of dogs from homelessness, high-kill shelters, and owner-surrenders.
An adoption questionnaire is available on their website, and you must complete this to be considered for adoption. After reviewing your information, the Lost Our Home volunteers will schedule a meet-and-greet with their staff and the pup of your choice.
If all goes well, you'll sign the adoption papers and pay the adoption fee. Usually, you can take your dog home the same day unless they need medical care beforehand.
You can expect to pay anywhere between $150 and $450 for a dog. Fees are set according to a dog's age, with seniors costing less and puppies costing the most. Your dog will be nose-to-tail vet-checked and current with age-appropriate vaccinations before coming home.
Lost Our Home Pet Rescue Details:
4. Pathways for Paws
Pathways for Paws is a small dog rescue our Tucson readers will want to check out. They specialize in rescuing dogs from abuse and homelessness, and they seek to educate the public on responsible pet ownership. While waiting to adopt, consider volunteering at one of the Pathways for Paws fundraising events or bringing your dog to one of their low-cost clinics.
Pathways for Paws frequently updates its website with the dogs and puppies available for adoption. Once you find a dog that interests you, fill out an application. As a foster, you'll care for a dog temporarily. You are responsible for transporting a pup to vet appointments, socializing it, and ensuring it's ready to be adopted by a forever family.
Adoption is the permanent placement of a dog with your family. To be considered, you'll need to let the Pathways team know about your experience with dogs, your existing pets, your home environment, and your lifestyle. The team will match you with a dog when one is available that's a good fit.
During your interviews, the Pathways team will tell you your dog's adoption fee. Each dog's adoption fee depends on its age and health. You might pay anywhere from $0 to $400.
Pathways for Paws Details:
5. Ghost Town Dog Rescue
Ghost Town Dog Rescue doesn't specialize in any one size or breed of dog. Instead, they do their best to save dogs across Arizona from high-kill shelters, situations of neglect, or abandonment by their owners. They're a smaller shelter, so only a handful of dogs may be available at any time.
If you find an adoptable dog you love, fill out the adoption inquiry form. You'll be able to tell the Ghost Town crew what you're looking for in a dog.
If you're a good match for a dog, someone will contact you to schedule a meet-and-greet. If all goes well, the Ghost Town Dog Rescue team can lead you through the final steps to adopt your new pup.
The Ghost Town Dog Rescue occasionally hosts adoption events in the Mesa area, which they post about on their social media pages.
Ghost Town Dog Rescue Details:
6. Forever Loved Pet Sanctuary
If you live in Scottsdale or its surrounding areas, you'll want to look at the adoptable dogs at Forever Loved Pet Sanctuary. This small dog rescue in Arizona specializes in senior dogs and has been in operation since 2012.
If you want to adopt a senior or special needs dog, fill out an adoption application on their website. You can access the application by clicking on the picture of the dog you're in love with.
In the application, you can learn more about the pup and provide Forever Loved Pet Sanctuary with information about your home, experience with pets, and lifestyle. If the shelter approves your application, they will invite you to meet the dog of your choice. Adoption fees vary based on a dog's age, health, and time in the shelter.
Not ready to adopt a pet just yet? That's okay! Forever Loved Pet Sanctuary is searching for quality, caring foster homes to provide love to unadoptable dogs and those still waiting for permanent placement. Volunteer opportunities are also available if you'd like to get to know the pups at the shelter's physical location.
Forever Loved Pet Sanctuary Details:
7. Love for Dogs
Love for Dogs operates out of Phoenix, Arizona, but utilizes a large network of foster homes around Scottsdale as well. While they don't specialize in small dogs, a majority of the pups that come through their shelter are small breeds. Pugs, terriers, and chihuahuas are frequently available for adoption.
You can check the Love for Dogs website, which is updated frequently, to see pictures and read biographies of available dogs. Once you find a dog you'd like to adopt, fill out an adoption application. The shelter team will contact you with the next steps you'll need to take to adopt.
The adoption fee at Love for Dogs is $350, regardless of age or breed. Your donation covers vaccinations, spaying or neutering, and microchipping. You will receive your dog's medical records upon finalizing the adoption.
Love for Dogs Details:
8. HALO Animal Rescue
Last on our list of the best small dog rescues in Arizona is HALO Animal Rescue. This shelter rescues cats and dogs and features a large number of small pups that are ready to join a family like yours! You can find all of their adoptable dogs on their website.
You'll need to apply to adopt an animal from HALO, but the rescue does not require that you meet your pup in person before finalizing the adoption. Keep in mind that this is risky – it's usually best to have your family and existing pets meet a potential dog before making a lifetime commitment. You can visit your dog at its foster home or at the HALO shelter in Phoenix.
If age-appropriate, your pet will be spayed or neutered before going home with you. All dogs are also current on vaccinations, dewormed, and nose-to-tail vet-checked to determine whether other health conditions are present. The shelter will disclose any health concerns before finalizing the adoption.
From time to time, HALO hosts fundraising events in the Phoenix area. They're always looking for volunteers to help with these or assist around the Phoenix shelter.
HALO Animal Rescue Details:
Frequently Asked Questions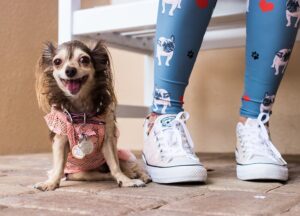 Where is best to get a small dog?
Rescuing a dog from a local animal shelter is a rewarding experience for both you and your new furry friend! By rescuing a pup, you're saving the life of an animal who has had a difficult past and supporting a local organization that is doing good.
Which dogs get adopted last?
If you're interested in adopting a dog that isn't everyone's first choice, consider rescuing one that has a black coat, is older, or has a disability.
What's the best small dog?
There are too many amazing small dog breeds to choose just one as the best! Some popular small dog breeds include the Maltese, the Miniature Poodle, the Boston Terrier, the Dachshund, the Yorkshire Terrier, the Chihuahua, and the Pomeranian. Of course, this is only a short list. You should do thorough research to help you decide which dog is right for you.
Adopt from The Best Small Dog Rescues in Arizona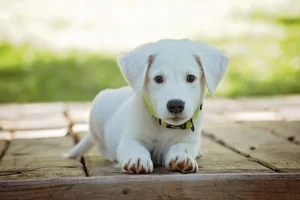 Arizona residents searching for a furry companion need to look no further than our list of the best small dog rescues in their state. By adopting a dog instead of shopping for a new puppy, you support these shelters and their missions to reduce dog homelessness in Arizona.
For more guides similar to this list of small dog rescues in Arizona, you can check out:
Before you bring home a small puppy from a rescue shelter in Arizona, you can learn more about small dogs by watching "Top 10 Smallest Dogs in the World" down below:
Garrett loves animals and is a huge advocate for all Doodle dog breeds. He owns his own Goldendoodle named Kona. In addition, he volunteers at the Humane Society of Silicon Valley, where he fosters dogs and helps animals. Garrett enjoys writing about Doodles and believes that dogs can teach humans more about how to live than humans can teach a dog.
Why Trust We Love Doodles?
At We Love Doodles, we're a team of writers, veterinarians, and puppy trainers that love dogs. Our team of qualified experts researches and provides reliable information on a wide range of dog topics. Our reviews are based on customer feedback, hands-on testing, and in-depth analysis. We are fully transparent and honest to our community of dog owners and future owners.