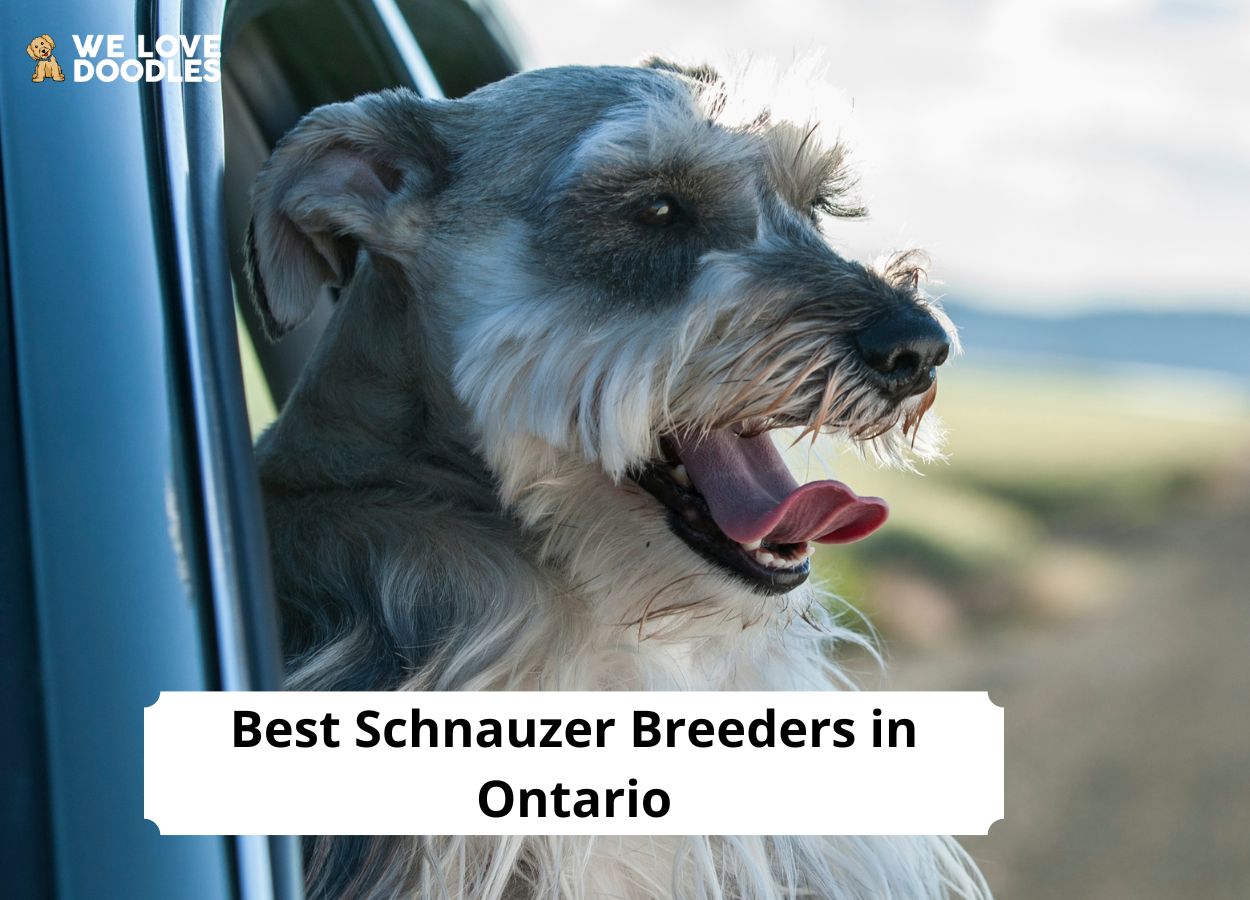 Here's what you should know if you're searching for the best Schnauzer breeders in Ontario. To save you from endless hours of online research, we have listed the five trustworthy Schnauzer breeders in Ontario.
A Schnauzer is well known for its intelligence, loyalty, and incredibly affectionate personality. They possess just the right energy to entertain you without exhausting you. Another factor that makes them popular among pet owners is that they are hypoallergenic and are known to shed minimal fur.
However, they still require regular maintenance and grooming, such as brushing twice a week. A simple google search can show you over a dozen breeders in the area, but not all of them are as qualified as they claim to be online. Therefore, finding an authentic breeder can be an exhausting process.
Before you scroll further down this list of Schnauzer breeders in Ontario, you can check out these other dog-related recommendations from our team at We Love Doodles: Best Goldendoodle Breeders in Ontario and Best Australian Shepherd Breeders in Ontario.
Find a Schnauzer Breeder Near Me in Ontario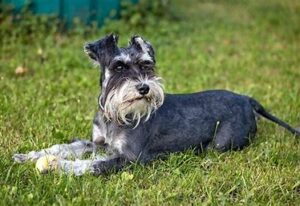 We have narrowed down five of the best breeders breeding Schnauzer puppies for sale in Ontario to make the adoption process easier for you. Go through the details below and see what suits you the best according to your personal needs.
Schnauzer Product Recommendations: Best Dog Steps For Bed and Best Dog Shampoos For Smelly Dogs.
1. Loyal Angel Schnauzers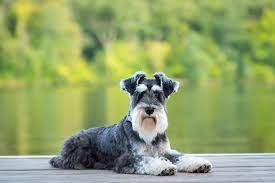 Loyal Angel Schnauzers is a registered Schnauzer breeder in Ontario who keeps their puppies in a clean home-based environment instead of a kennel. Every puppy adopted through the Loyal Angel Schnauzer comes with a comprehensive health guarantee.
This includes a thorough inspection by a vet, primary vaccinations, deworming, and a pedigree certificate. A starter kit is provided to new parents with all the essential information regarding puppy care, such as training, feeding, and exercising.
Six weeks' worth of free puppy insurance is also included. If you wish to adopt a puppy through Loyal Angel Schnauzer, you must get on their waiting list first. They raise only a limited number of litter per year and seem to sell out relatively early.
Therefore, you should consider depositing the reservation fee of $300 to secure your position on the waiting list. This is non-refundable; however, if you cannot find a puppy that suits you, your reservation is moved to the next litter. Photographs of their available dogs can be found here.
If you want to hear what Loyal Angel Schnauzer's previous customers had to say about them, you can find some of their testimonials on their website. Contact them through email for further inquiries about their adoption criteria.
Loyal Angel Schnauzers Contact Details
2. Meinkismah Miniature Schnauzers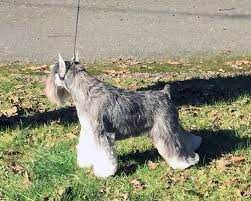 Meinkismah registered kennel is a family-run kennel that dates back to 1977. They started grooming and showing in 1997 and have since won 40 Conformation Champion titles in 10 countries, including Obedience and Therapy Dog titles.
All the puppies at Meinkismah Kennels are registered with the Canadian Kennel Club and raised according to their high breeding standards. They do not 'hold' puppies.
However, you can place a deposit for reservations, in which case you will be contacted first as soon as a puppy becomes available. They also offer to return the deposit if you cannot find a suitable puppy for yourself in an agreed-upon timeframe.
All the puppies are vet checked, CERF tested by a veterinarian ophthalmologist, vaccinated, dewormed, microchipped, and CKC registered. Moreover, each puppy purchased through the Meinkismah Kennels comes with a written six-year Health Guarantee against hereditary diseases.
A puppy kit is also given to new parents, which includes food for the first few weeks, training tips, health records, and a pedigree. The breeder generally does not feature available puppies on their website; it is better to reach out to them directly to gain information about their available litter.
Meinkismah Miniature Schnauzers Contact Details
3. Pawzazz Kennel
Pawzazz Kennel is a small home-based kennel offering remarkable quality Schnauzer puppies for sale in Ontario. It has been 40 years since the breeders at Pawzazz Kennel started breeding and whelping dogs.
Their experience gives them an expert understanding of raising high-standard Schnauzer puppies, and they are known to abide by the breeding policies of the Canadian Kennel Club. Puppies can only be adopted once they reach the age of 8 weeks.
When the puppies leave the Pawzazz Kennel to go to their new owners' homes, all the necessary steps to ensure optimum health have been taken. The tails get docked, and the dewclaws are removed. Moreover, the puppies have received up-to-date vaccination and a thorough vet examination.
New owners are also given a portfolio containing all the necessary information regarding the puppy and detailed health records. They also receive free puppy insurance that is valid for six weeks. You can use the contact information below to contact them directly.
Pawzazz Kennel Contact Details
4. Gambles Reg'd Miniature Schnauzers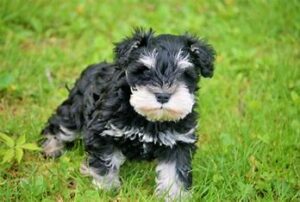 Gambles Reg'd Miniature Schnauzers is a Canadian Kennel Club registered breeder. It has been producing loyal pet companions for the people of Ontario for over 30 years. They do not provide their pricing and deposit information on their website and urge people to call them directly.
Additionally, they do not accept checks or credit cards and only accept payment through e-transfer or cash. All puppies get microchips and vaccinations according to their age. New pet owners also get 6 weeks of free Pets Plus Us Pet Insurance.
We suggest you pick up your puppy within 3 days after adoption is finalized. In case of further delay, they charge a boarding fee of $30 per day until you pick up your puppy.
Pet owners who have made initial deposits are allowed to visit puppies when they are 5 weeks old. They only sell their puppies to pet homes and require all pet owners to sign a mandatory non-breeding form. You can view their currently available litter on their website.
Gambles Reg'd Miniature Schnauzers Contact Details
5. Tux'n'Tails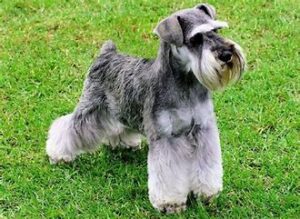 Tux'n'Tails is one of the few highly reputable Schnauzer breeders in Ontario. It strives to breed healthy and sound puppies with excellent temperaments. At Tux'n'Tails, puppies are raised in a friendly home-based environment where socialization is encouraged.
They make sure to give their puppies the time to romp and play outside in the backyard. All of this helps the puppies be ready to adjust to a new environment when they're adopted. Each adoptable puppy is vetted, dewormed, microchipped, and given initial vaccination shots.
Six weeks of free pet health insurance is provided at the time of adoption. Moreover, when pet parents come to collect their puppies, the breeder also briefs them on the essentials of Schnauzer care. This breeder currently focuses on breeding salt and pepper-colored Schnauzer puppies in Ontario.
You can get on their waiting list by filling out the online application on their website and submitting a small deposit. You can contact them through their contact details below to see if they have any puppies available for adoption.
Tux'n'Tails Contact Details
Choosing a Schnauzer Breeder in Ontario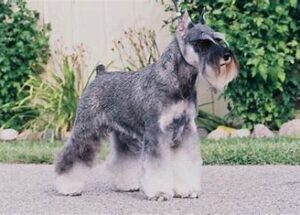 When buying a puppy from a breeder, choosing an ethically responsible one is essential. If you are not mindful of where you are getting your puppy from, you might end up with a sick one.
Medical and behavioral issues in a new pet can lead to frustration and stress, which might even cause you to regret the adoption and develop resentment toward the little animal.
An in-person visit to the breeding center is an excellent way to tell the difference between a puppy mill and a reputable breeder. A good breeder would have kept the living facilities for their dogs reasonably clean and spacious, with adequate room for rest and play.
Breeders knowledgeable about their puppies' specific personalities and behaviors usually have spent a great deal of time being close to them and learning about their particular needs.
Moreover, a breeder that prioritizes the pet's health over the profit will take a significant amount of time to screen potential adopters to ensure the pet is going to a safe and suitable environment.
Such a breeder would refrain from selling the puppies to people he thinks are not well-equipped to care for them. Therefore, if a breeder does not ask questions about your lifestyle, financial resources, living situation, family members, etc., and goes right to payment, you can rest assured they are not genuine.
Conclusion For The "Best Schnauzer Breeders in Ontario"
Adding a Schnauzer pet companion to your family is a big decision, and the breeder you choose plays a significant role in how this decision turns out for you. It has an equal chance of being very rewarding or draining emotionally and monetarily.
Therefore, it is vital to choose the right breeder that provides you with a healthy pet whose personality is suited to your lifestyle. We hope that the list above will aid you in the process of finding an appropriate pet breeder for you and your family.
For more guides similar to this list of Schnauzer breeders in Ontario, you can check out these other dog-related recommendations from our team:
Before you bring home a Schnauzer companion from a breeder in Ontario, you can learn more about this dog breed by watching the "Standard Schnauzer – Top 10 Facts" down below: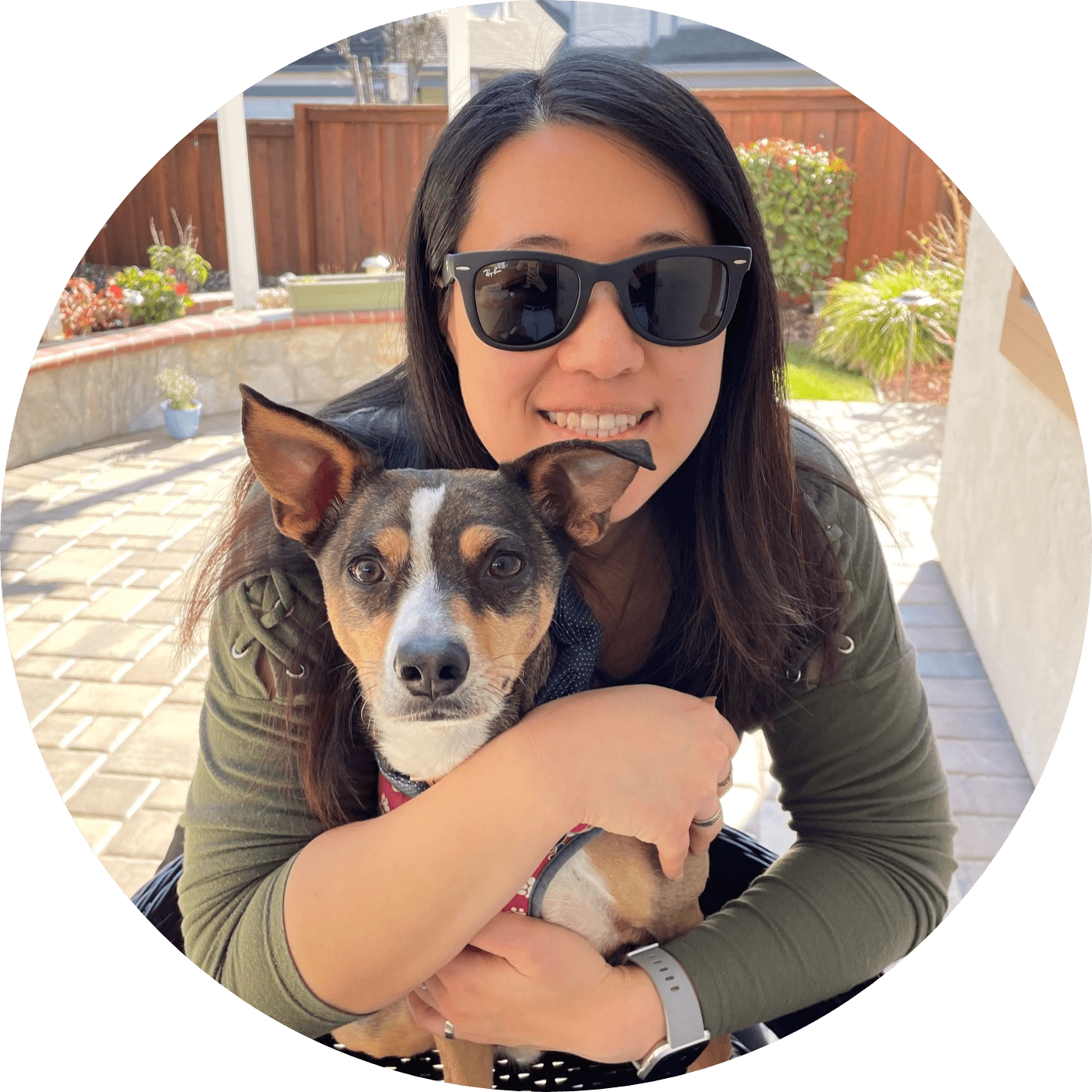 Dr. Sabrina Kong graduated from the Royal Veterinary College in England in 2016 and has been working at a small animal clinic in Northern California since then. She grew up in the Bay Area and got her bachelor's degree from Cal Poly San Luis Obispo. She also became a Certified Canine Rehabilitation Practitioner through a program at the University of Tennessee.
When she isn't in the clinic taking care of her four-legged patients, she enjoys traveling and trying new foods with her friends and her three-legged dog, Apollo. She adopted Apollo from her clinic when he was a puppy with numerous health issues. Dr. Kong truly cares about taking care of animals.