Are you looking for the best places to find puppies for sale in Ohio for under $300? You're not the only one on this quest, as many prospective pet owners are looking for ways to get puppies without breaking the bank.
A dog breeder is the first point of contact when looking for a puppy. However, breeders' puppies are on the higher end of the price spectrum, so many pet lovers are looking for cheaper alternatives.
Fortunately, you can get a puppy in Ohio for less, and we will show you how in this article. We've compiled a list of some practical methods for finding puppies for under $300. If you're lucky, you might find a free puppy with the tips and methods listed here.
Before you scroll further down this guide, check out these other dog-related articles from our team at We Love Doodles: Best Dog Breeders in Ohio and Best Dog Rescues in Ohio.
Where to Get Puppies for Under $300 in Ohio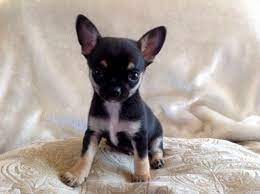 With some patience, there are many ways to find puppies for sale in Ohio. Primarily through online marketplaces, classifieds, and by searching local shelters. Here are some of the easiest and fastest ways to find puppies for sale in Ohio under $300.
1. Craigslist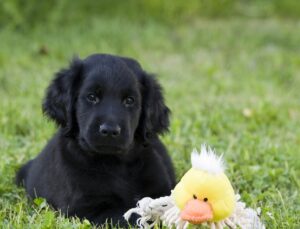 Craigslist is one of the first places to check when looking for affordable puppies. This online platform is famous for its various classifieds and listings of jobs, services, houses, and more. However, the platform is also handy for buying and selling pets.
It features tons of listings for puppies in Ohio that are for sale by their owner, as well as dogs, and other pets. You can find puppies of various breeds, sizes, and ages on this platform. One advantage of using this platform for searching for pets is that there is always a pet suitable for your budget.
Craigslist has many free puppy listings. However, such listings don't come too often. You can search the platform for the breed you want or do a general puppy search. When you find your desired puppy for your desired price point, contact the person who posted it to get more information about it and how to meet it.
When searching on Craigslist, always use caution and beware of potential scammers.
2. Social Media
Social media is another powerful tool to buy or adopt a pet from the comfort of your home. At the advent of this technology, it was only used for chatting and keeping up with the latest happenings. However, all that has changed now, as social media has more use cases.
People now use social media to learn, promote businesses, buy or sell items, and more. Social media platforms, like Facebook, have groups for various purposes. It has many pet-related groups where people share ideas, resources, and experiences with various pets. It's another great place to find puppies for sale in Ohio by their owner instead of a shelter or breeder.
You can search for and join some of these groups online and ask if anyone has puppies for sale within your budget. You can also create a catchy post with the details of the puppy you want and ask your friends to share it.
Searching hashtags like #cheappuppiesOhio or #puppiesforsaleOhio can also yield beneficial results.
3. Marketplaces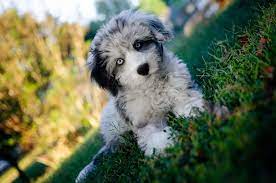 Do you know online marketplaces are not only for selling clothes, shoes, furniture, and gadgets? Marketplaces are general markets for selling various things, including puppies, dogs, and other pets.
There are many popular marketplaces in the US to find puppies for sale under $300, one of which is Facebook Marketplace. Facebook Marketplace is a global online market with puppy listings from various states in the US, including Ohio.
While animals are typically not allowed to be sold on Facebook, some listers find creative ways around this. Overall, Facebook groups are a better place to find puppies than Marketplace.
Greenfield Puppies is another popular marketplace dedicated to buying and selling only dogs. You can find large, small, and medium-breed puppies on this platform. Greenfield Puppies is the ideal platform whether you're looking for a purebred or crossbreed puppy.
PuppySpot is also a great option when looking for affordable puppies for sale in Ohio. You can search for puppies by state or price on the platform. It has listings from various vendors across the United States.
Dog Unlimited Rescue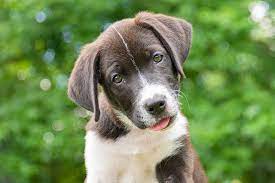 Besides affordability, support is another vital thing to look out for when adopting a puppy. No one knows it all when raising pets, and you need all the support and guidance you can get when raising your new puppy. A rescue organization that offers lifetime support for all its adopters is a great resource.
Fortunately, Dog Unlimited Rescue offers all adopters a lifetime of support and advice. Their post-adoption support is one of the reasons they are popular, as adopters can always rely on them for helpful information and advice about raising their pets.
Dog Unlimited Rescue works with many fosters and volunteers with years of experience with various dog breeds. The founder and executive director of Dog Unlimited Rescue, Gina Lutes-Finley, spent many years doing rescue work with others before creating this organization.
She established this rescue organization and earned a 501(c)3 status in 2010. Since then, Gina and her team have worked hard to save pets from various situations and give them the best lives they deserve.
They focus on saving pets from the uncertainty of fate and placing them in loving, caring, and responsible homes across Ohio. DUR doesn't have a central facility where the rescued animals are housed and cared for.
Dog Unlimited Rescue Details:
Secondhand Mutts Dog Rescue
Next in line is Secondhand Mutts Dog Rescue, the go-to rescue for pet lovers looking for affordable yet healthy and happy puppies. Secondhand Mutts is one of the few rescue groups that pay close attention to each pet in their care.
One thing we love about this rescue team is that they give the rescued pets all the freedom they need. None of their dogs or puppies are in cages, offering freedom for the pets. Another unique thing about Secondhand Mutts is that they pay more attention to shy pets because they are more likely to be overlooked.
However, the dog you choose online might be the one you will adopt, as they assess both the adopters and the pets to ensure a perfect match before pairing. You must provide them with all the information needed to determine if you're an ideal match for the puppy and vice versa.
Adopters with children, cats, or dogs are always subject to a trial adoption period. They will release the puppy to you for a specific period to determine if it suits your home, lifestyle, and family. You can try again with a different puppy if the first puppy does not get along with other pets.
Secondhand Mutts Dog Rescue Details:
Charlie's Wish Animal Rescue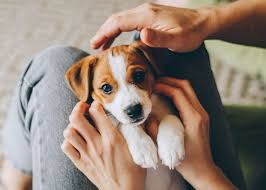 Charlie's Wish Animal Rescue's (CWAR) ultimate goal is to get stray, lost, abandoned, and neglected dogs and puppies out of harm's way. It is a registered, non-profit organization located in Columbus, Ohio, serving the entire state.
CWAR is a foster-based rescue, meaning all their dogs and puppies are with fosters across Ohio. They don't have a central facility, so "meet and greets" are arranged in public places or the foster home where the puppy lives.
The rescue organization was named after a beloved dog, Charlie. Charlie was abused, neglected, and abandoned by his previous owner. They fell in love with the dog and adopted him, and he became a loving member of their family.
Unfortunately, Charlie passed away in 2014, and the family was inspired to start a rescue organization to save dogs and puppies from unfortunate situations and give them a second chance at life. Since then, they have provided a safe haven for thousands of puppies and dogs in the state.
CWAR focuses on making a positive impact on these pets. They have many helpful volunteers who go the extra mile to ensure the rescue pets are well-cared for, loved, and receive proper vet care before leaving for their forever homes.
Charlie's Wish Animal Rescue Details:
Canine Collective Ohio Dog Rescue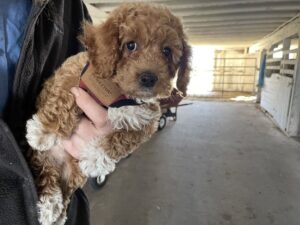 The last entrant on our list of rescues to get puppies under $300 is Canine Collective Ohio Dog Rescue (CCODR). Their mission is to provide rescued dogs and puppies a second chance at life by taking them out of dire situations and finding them loving forever homes.
They rescue pets from high-kill shelters, families in crisis, and hoarding situations. This rescue organization has a strict no-kill policy that prevents them from putting any animal to permanent sleep. All of their dogs remain in their care until they find their forever home, regardless of how long it takes.
In addition, CCODR is an advocate for animal welfare and educates people about responsible pet ownership. You can call them to schedule a meeting for the adoption. However, the fastest way to get a puppy from this rescue is to fill out the online adoption application form.
Pre-approval significantly reduces the waiting time and makes the process faster. Once approved, you can visit the facility to see and spend time with the puppies to determine which is best for you and your family.
Canine Collective Ohio Dog Rescue Details:
FAQs
How much money do you need for a new puppy?
The cost of a new puppy will depend on where you decide to purchase it from. Reputable breeders are going to be the safest option, but also the most expensive. The cost of a puppy from a breeder will depend on the breed and location but typically costs between $1,500-$3,000. Puppies at local rescues or listed in online classifieds are generally less expensive, averaging between $250-$400.

Leave room in your budget to get your puppy's necessities, such as food, toys, and maybe even their first vet visit for vaccinations.
Where can you find puppies for sale by owner in Ohio?
The best place to find puppies for sale by owner is online classifieds. Two popular animal-specific sites are Petfinder and PuppySpot. Other marketplaces such as Craigslist and Facebook groups are great sources. Always use internet safety and precautions against scammers when meeting to pick out a puppy.
How can you tell a puppy mill from a reputable breeder?
Reputable breeders are well-informed about the breed of dog and are adamant about keeping their puppies with the mother for at least 8 weeks. They should ask questions before picking out a puppy, and will offer vaccination records. Puppy mills are more likely to have more than one breed of dog, won't let you see the kennels, don't share the parents' lineage, and don't vaccinate their puppies.

Puppies that are for sale by owners that don't normally breed puppies may fall somewhere in between. They should have extensive knowledge about the mother and should ask questions before selling a puppy to you.
Conclusion For "Where Can You Find Puppies for Sale in Ohio Under $300"
Your search for an affordable puppy should not make you desperate for one. People give away or sell their puppies cheaply for many reasons (both good and bad). You can find puppies for sale in Ohio for under $300 by checking online marketplaces, animal rescues, and online classifieds where puppies are for sale by owner.
Be patient in your search and ensure you buy your puppy from a reliable, trusted seller or adopt from a reliable organization. Ensure you get every important information about the puppy's health, including its vaccine and deworming records.
If you find this guide, "Where Can You Find Puppies for Sale in Ohio Under $300," informative and helpful, you can check out these other dog-related articles from our team:
Before you find a puppy for sale in Ohio under $300, you can learn more about puppies by watching "10 Things You'll Need For Your New Puppy" down below:
Garrett loves animals and is a huge advocate for all Doodle dog breeds. He owns his own Goldendoodle named Kona. In addition, he volunteers at the Humane Society of Silicon Valley, where he fosters dogs and helps animals. Garrett enjoys writing about Doodles and believes that dogs can teach humans more about how to live than humans can teach a dog.
Why Trust We Love Doodles?
At We Love Doodles, we're a team of writers, veterinarians, and puppy trainers that love dogs. Our team of qualified experts researches and provides reliable information on a wide range of dog topics. Our reviews are based on customer feedback, hands-on testing, and in-depth analysis. We are fully transparent and honest to our community of dog owners and future owners.