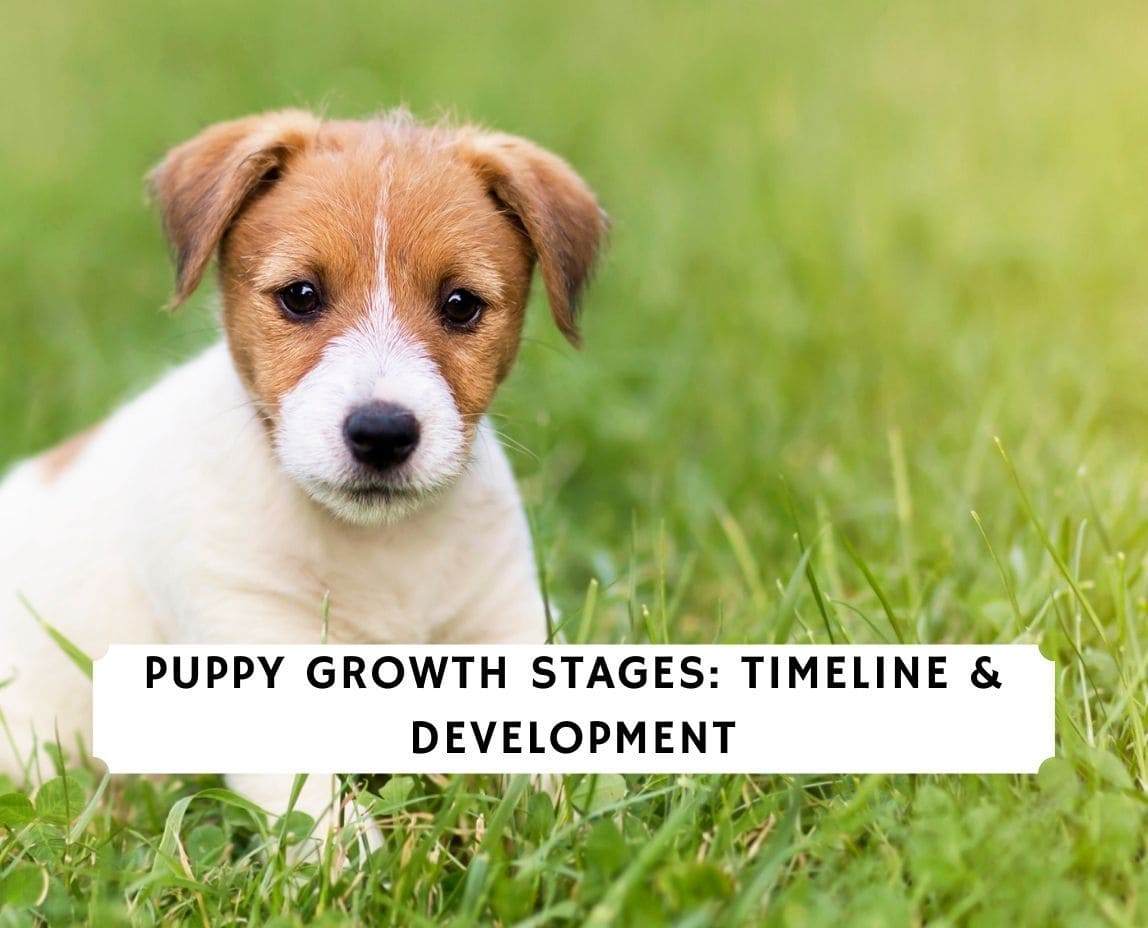 It's crucial to learn about the puppy growth stages before bringing home a companion. Everybody loves adding a new furry friend to their home. The best thing you can do for your new puppy is to be prepared and do your research. The different growth stages puppies go through are detrimental to their development both cognitively and physically. Prenatal-two years of age are critical years for your new puppy. This article will go into an in-depth discussion about the different stages of development in puppies and what new owners can do to ensure positive growth with their new friends.
Before scrolling down this guide "Puppy Growth Stages," you might find these articles helpful: How To Deworm a Puppy Naturally and When To Switch Puppy To 2 Meals a Day?
Neonatal Stage: Birth to Two Weeks
In this stage, puppies are dependent on their mom for food and care. The mother dog cleans the puppies and ensures they are safe. At birth, puppies can already sense what is around them with touch. They can also taste their mothers' milk and whatever else they decide to put their tiny mouths on. They are blind and deaf at this point in life and can only perform a slow crawl. At this stage, sleep is vital for their development. The puppy's activity will be low because they are spending so much energy simply growing and developing.
Puppy-Related Question: How Many Puppies Can a Dog Have?
Transitional Stage: 2-4 Weeks
Now, the puppies are beginning to open their eyes and ears to new sights and sounds. Since the puppies can hear, they begin to mimic sounds they observe from their mother. They start with soft grunts and develop into whining and barking. By the third week, the puppies are taking their first walking steps into independence. This third week marks a crucial socialization stage as the puppy learns how to be a dog. Their teeth begin to come in, and they also gain control over their bladder and bowel movements. Developmental areas of focus include learning social behavior with other dogs.
Interactions with the mother and siblings teach the puppy behaviors such as bite inhibitions, submissive behaviors, attention, and overall confidence. Orphan puppies show gaps in their training due to their lack of social interaction with other dogs at this stage. This can cause problems in the future with dog aggression and social anxiety. By the fourth week, the puppies can form emotional attachments and bonds to humans. Although still reliant on mom, the puppies begin to become more independent at four weeks.
Puppy-Related Question: When Do Puppies Start Barking?
Socialization: 4-8 Weeks
This is a critical socialization period for puppies. As stated above, if improper socialization occurs, then problems could develop later in life. The puppies are walking, playing, prancing, barking, etc. Those with siblings learn to interact with each other. This ranges from dominance roles, submissive roles, and simple playtime. This teaches a dog loyalty and aids in its ability to listen to commands later in life. It reduces future issues such as social or separation anxiety. You can also invest in a dog toy or bed to ease its separation anxiety.
Not only is it necessary for the puppies to socialize with their littermates and mother, but it is also important for them to socialize with humans. Training is not so much necessary as is playtime and simple bonding time. Meeting different people allows the puppies to be more social in their later stages of life. As early as five weeks, puppies can begin potty training by following their mom outside. Don't separate the puppies from their mother until they are eight weeks of age. At six weeks, the puppies can in-home training and retention, such as walking on a leash.
There is a "fear period" in the puppy's life between seven and eight weeks old. The puppies begin to explore everything around them and become somewhat fearful of this crazy world. Introducing your puppy to new things before this period will help the transition go smoothly. By eight weeks old, the puppies are eating solid food and ready for their new homes! They are also prepared for their first round of vaccinations.
Puppy-Related Question: How Often Do Puppies Poop?
Training and Vaccinations: 8-12 Weeks
As stated above, the puppies are now ready to go to their new home and for their first round of vaccinations. After learning proper social interactions at a young age, the puppies are ready to begin training. This includes potty training, basic commands, and proper socialization. Begin introducing your puppy to new people (if they have their first round of vaccinations) and dogs. Socialization at a young age prevents them from being aggressive or fearful later in life. Expose your new puppy to an array of experiences. This is not limited to car rises, vacuums, doorbells, crate training, along with other objects and sounds. Enrolling your puppy in training classes allows them not only to learn commands but to socialize with other dogs and people.
Puppy-Related Content: Best Indoor Dog Potty System and What To Expect After Neutering Your Dog?
The Toddler Stage: 12-24 Weeks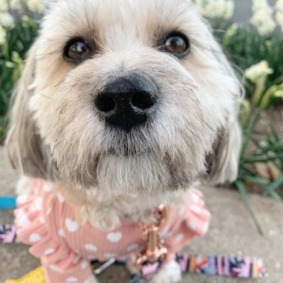 The toddler stage of puppies is exactly what it sounds like. It is a significant learning phase for the puppies; they will retain basic commands and imprint on their new owner(s). Although the puppy will have a lot of energy, do not overexercise them because they do not know their limits. This is also the chewing stage. Your puppy will begin to teeth on anything in sight, so make sure they learn from the beginning that they can only chew on toys.
Providing plenty of toys and stimulation can prevent this stage from turning into a disaster. Make your training sessions short but frequent because the attention span of the puppy is still lacking. Constantly reinforce good behavior with a clicker and treats. Continue to vaccinate your puppy and socialize them. Once vaccinated, they can go to dog parks or visit other animals. Horses and cats are friendly with dogs and can make good friends.
If your puppy likes to chew through things, here are some recommendations: Best Indestructible Dog Crate Pads and What Should I Do If My Dog Chewed Through Its Crate?
Establishing Hierarchy: 4-6 Months
Your puppy is becoming more confident and begins to gain an independent mindset. During this stage, it is best to establish your dominance with your puppy. You are alpha, and they listen to your commands. If you are having problems with your puppy thinking it is more dominant, seek a trainer who can correct this behavior before it gets out of hand. They will also begin to establish a hierarchy if there are other dogs around them.
Dogs have a pecking order much like other animals. Establishing dominance over one another is normal if they all recognize you as alpha. Besides that, it is also essential to build a strong bond with your puppy during this time. Make sure you are spending plenty of time with them because they need all the attention they could get. If you work during the day, consider sending them to doggy daycare for socialization.
Puppy Product Recommendations: Best Dehydrated Dog Food and Best Dog Nail Grinder.
Adolescent Stage: 6-12 Months
This phase involves a lot of raucous energy. Puppies are very rambunctious and sometimes naughty. Some will continue to test their dominance, and chewing is still common. Continue your socialization and training and increase their exercise gradually. Training can become more complicated at this stage because their brains can retain more information.
Specialized training such as service training, agility, or working dogs tends to begin learning their niche at this age. Spaying or neutering your dog typically occurs at six months. Talk to your local vet about this. Some people will fix their dogs as early as eight weeks, but proper hormones are needed for their growth and development, so it is advised to wait until this adolescent stage.
Products To Help Your Dog Exercise: Best Weighted Vest For Dogs and Best Dog Playpen For Hardwood Floors.
Social Maturity: 1-2 Years
Your dog has now reached emotional and physical maturity. They have now reached adulthood, but changes can still occur. Your dog is settled into its adult mindset by this time. They can still have a lot of energy and require plenty of physical exercises and mental stimulation. Although they are seen as adults, they can exhibit puppy behavior on occasion. This includes but is not limited to nipping, chewing, heeling (for herding dog breeds).
Continue your training and socialization to build the best relationship with your puppy. The continuation of training not only ensures their wellbeing, but it can lengthen their lifespan. A healthy, active brain is going to last a while. Ongoing training will allow you to have a great relationship with your dog. This allows owning a dog to be a daily pleasure rather than a daily challenge.
Dog-Related Question: Why Is My Old Dog Pacing Back and Forth?
Conclusion For "Puppy Growth Stages"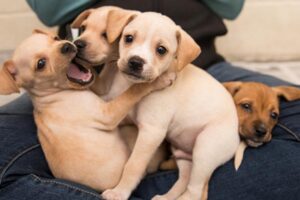 All in all, knowing the proper developmental stages for your new puppy is detrimental for healthy growth in their lives. This article discussed the different stages of growth in puppies. Prenatal to 2 years of age are an important time in a dog's life between training and social interactions this stage decides how your dog will act once it reaches adulthood. If weened too young puppies can develop social problems and attachment issues. Puppy development comes with challenges, but if the proper research is done and you dedicate your time and energy to your puppy's growth, it can enrich the experience. Dogs are a great companion in any household not only do they add an extra friend they can add protection or other services.
For puppy-related questions, check out:
To learn more about the growth of your companion, watch "The 7 Stages of Puppy Growth and Development" from Animal Facts down below: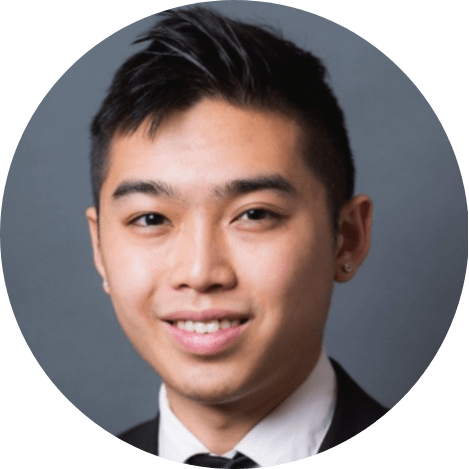 Andy is a full-time animal rescuer and owner of a toy doodle. When he's not saving dogs, Andy is one of our core writers and editors. He has been writing about dogs for over a decade. Andy joined our team because he believes that words are powerful tools that can change a dog's life for the better.
Why Trust We Love Doodles?
At We Love Doodles, we're a team of writers, veterinarians, and puppy trainers that love dogs. Our team of qualified experts researches and provides reliable information on a wide range of dog topics. Our reviews are based on customer feedback, hands-on testing, and in-depth analysis. We are fully transparent and honest to our community of dog owners and future owners.