Welcoming a new dog into your life is a big deal! You are faced with so many different things from learning its behaviors and habits to finding a good name. And if you don't already have a dog name picked out, this can be a huge endeavor because there are endless possibilities.
However, if you're interested in Pakistani or Indian culture, then you might want to think about giving your dog a unique Punjabi dog name. If you do this though, it's important for you to know the meaning of the name. We've put together a list of the best Punjabi dog names for you with their meanings so you can easily choose one!
Other articles you  might like: Three Letter dog Names and Cream Colored Dog Names.
Punjabi Dog Names According To Personality
The perfect place to start when you're thinking about a Punjabi name for your dog is to think about their personality. Is your dog active, loving, or caring? You can name your puppy according to their personality characteristics.
Punjabi Names For Active Dogs
If you have a dog who seems to bounce off the walls and loves to take advantage of a large yard to burn off its endless stamina, then here are some names that you may be interested in. Each of these names has a theme in common, the sky. This is because the saying, "The sky is the limit," fits well with your active dog.
Gaganjeet | ਗਗਨਜੀਤ: Victor of the skies
Gagan | ਗਗਨ: Sky
Gagandeep | ਗਗਨਦੀਪ: Light of the sky
Chanchal | ਚਂਚਲ: Active
Punjabi Names For Remarkable Dogs
Sometimes, your dog's presence in your life can be a blessing. Maybe you feel like you are extremely fortunate to have ended up with the pup you have. If that's the case, then here are some Punjabi names to help reflect that emotion.
Harbhaag | ਹਾਰਭਾਗ: Blessed with fortune
Hargun | ਹਰ੍ਗੁਨ: Strong with fortunate characteristics
Haardik | ਹਾਰ੍ਦਿਕ: Affectionate
Harbin | ਹਰਬੀਨ: Full of courage
Hakamjeet | ਹਕਾਮਜਿਤ: Victory over the ruler
Chamanjeet | ਚਮਨਜਿਤ: Garden of victory
Nearly Perfect Dogs And Punjabi Names
Maybe your dog never gets into trouble, or they're super down to earth and peaceful. No matter what the deal is, you have a nearly perfect dog on your hands. If this is the case, then it's only right to give them a name that reflects those attributes.
Abhiroop | ਅਭਿਰੂਪ: Handsome
Abani | ਅਬਨੀ: Earth
Aayakar | ਆਯਕਾਰ: One that follows the rules, or obedient
Abhaijeet | ਅਭਿਜੀਤ: Victorious over your fear
Chainpreet | ਚੈਨਪ੍ਰਿਤ: Peacefulness
Punjabi Names For Loving Dogs
Some dogs are blessings in which they help to fulfill our hearts, so if you're lonely and your dog helps to fill certain emotional needs, then you could name it after that. For instance, if they're full of love, or they take away your worries, you can name him or her to reflect that.
Bachint | ਬਚੀਨ੍ਤ: Without worry
Babaljeet | ਬਬਲਜਿਤ: Full of love
Bachanbir | ਬਚਾਨਬੀਰ: Brave promise
Religious Punjabi Dog Names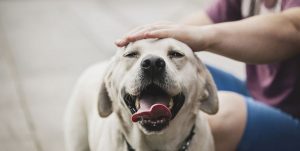 Religion is a profoundly serious topic in Pakistan and the surrounding nations. God, gods, and goddesses are held with high regard, and it's not uncommon for dogs to be named after certain aspects of religion. If this sounds like something you're interested in, then check out this long list of names.
Hargun: One having Godly merits'
Karampreet: The lover of God's Grace
Karamjot: Light of God's Grace
Harjeevan: One who lives a God-oriented life
Gurdev: Almighty God
Dharmendra: Lord of dharma & righteousness
Akalsharan: The one taking shelter in God
Amardev: Immortal god
Harjas: Praise of the God
Akalpreet: Love of God
Joginder: Establishing union with God; Lord Shiva
Gurparveen: Goddess of the stars
Dharamdeep: Lamp of religion
Jasbir: Singing God's praises
Hardit: Given by God
Amritleen: One imbued in the Lord's Nectar
Harkiran: The ray of God's Light
Ekanjeet: God's Triumph
Gurjas: Fame of Lord
Mahinder: God of gods
Ekanpreet: Love For God
Jasveer: Singing God's praises
Bhagatveer: The brave devotee of God
Jaskeerat: Singing praises of the Lord
Akaljot: The Eternal Light; God's Light
Bhagat: Devotee of God
Hardhian: The one absorbed in the Lord
Bhupinder: The king of kings
Bhupinder Pal: Preserved by God.
Inderjeet: One who wins the love of God
Brahmvir: God's warrior
Kamlesh: Goddess of Lutus; Goddess Lakshmi
Baldev: The mighty god
Harjot: God's Light
Amritpal: One protected by the Lord's Nectar
Esharveer: God's warrior
Balendra: Lord Krishna
Amarleen: Forever absorbed in God
Dharamdev: God of faith
Kamalesh: Goddess of Lutus; Goddess Lakshmi
Hardeet: Given by God
Hardas: Slave of God
Jasnam: Singing the glories of Naam
Jaspreet: Someone that loves to sing praises of the Lord
Baldeb: Godlike in power
Kartar: Creative like God
Fakir: A saintly person
Hardayal: One who has God's Grace
Harmeet: God's devotee; Beloved friend
Harbeer: Warrior of God
Harbir: Warrior of God
Amarpreet: The immortal Love of Lor
Hardeep: Lamp of God
Brahamjeet: God's Triumph
Jogendra: Establishing union with God; Lord Shiva
Harbhajan: Lord's devotee
Anandleen: One absorbed in the Lord's Bliss
Charanpreet: One Who Loves Lords Feet
Charan: Feet; A humble person; God's feet
Akalbir: God's immortal warrior
Dharam: The righteous and religious person
Indirveer: God's warrior
Balinder: Lord Krishna
Jaskirat: Sing praises of God
Devindar; Devinder: The king of gods
Brahmleen: Absorbed in God's Love
Dhirendra: Lord of the brave; Courageous
What Is Punjabi?
Before you begin your endeavor to give your canine pal a Punjabi name, it helps if you know exactly what Punjabi is. In its essence, Punjabi is a language that is primarily spoken in Pakistan and the surrounding nations. Also, it's the primary language in Delhi and is the 10th most spoken language in the world.
Conclusion for Best Punjabi Dog Names
If you want something unique instead of the common names such as "Shadow" or "Buddy", then perhaps a Punjabi name will be the perfect one for your dog. The names have much more depth to them, and not to mention, they sound cool! There's nothing more beautiful than a name that reflects the soul of your dog.
Other articles you would like: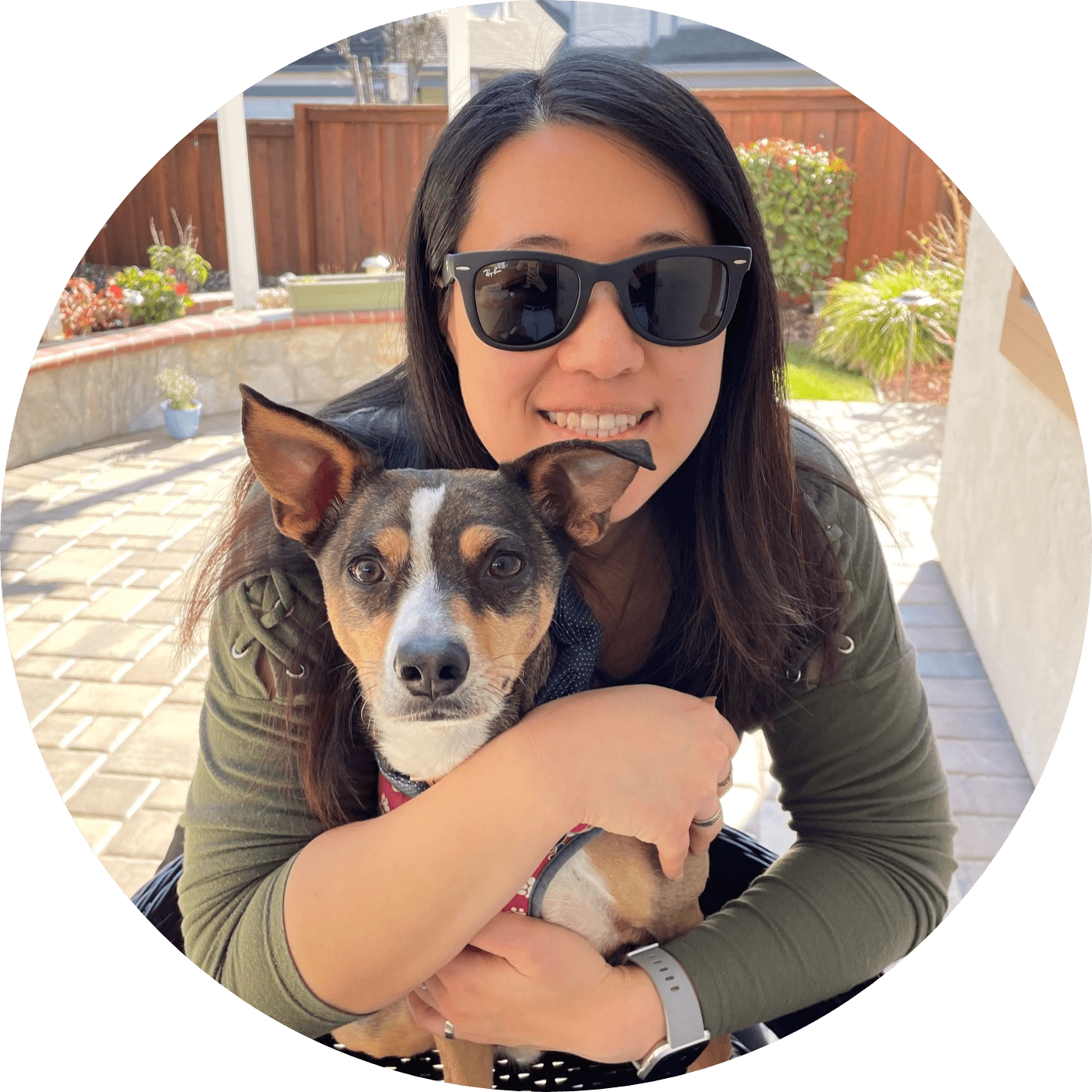 Dr. Sabrina Kong graduated from the Royal Veterinary College in England in 2016 and has been working at a small animal clinic in Northern California since then. She grew up in the Bay Area and got her bachelor's degree from Cal Poly San Luis Obispo. She also became a Certified Canine Rehabilitation Practitioner through a program at the University of Tennessee.
When she isn't in the clinic taking care of her four-legged patients, she enjoys traveling and trying new foods with her friends and her three-legged dog, Apollo. She adopted Apollo from her clinic when he was a puppy with numerous health issues. Dr. Kong truly cares about taking care of animals.