Pomeranians are one of the most popular dog breeds, and it's easy to see why. These small, fluffy dogs are affectionate, intelligent, and relatively easy to train, making them great companion animals for households.
Originally bred in the Pomerania region of Germany and Poland, Pomeranians are thought to be descendants of a larger Spitz-type dog, bred down in size over many generations. The first Pomeranians were brought to England in the late 1800s and became extremely popular with the upper classes.
Before you scroll down this list of Pomeranian breeders in Maryland, you can check out these other recommendations from our team at We Love Doodles: Best Dog Breeders in Maryland and Best Schnoodle Breeders in Maryland.
Pomeranian Puppies For Sale in Maryland
Finding a breeder can be a stressful time. Fret not. If you are looking for a Pomeranian in Maryland, we've done the heavy lifting. Here are some of our favorites.
Pomeranian Product Recommendations: Best Odor Resistant Dog Beds and Best Flea Shampoos For Dogs.
1. PuppySpot's Pomeranians For Maryland
PuppySpot is a company working as a sort of middleman between dog breeders and potential Pomeranian adopters. What is particularly special about them is that they guarantee quality and take measures to ensure they partner with only the best breeders for you to browse in Maryland.
PuppySpot has been quite successful in recent years, helping over 200,000 dogs (including Pomeranians) and families find each other. For their trouble, they've earned over 10,000 5-star reviews.
Mission
PuppySpot's objective is to successfully breed happy and healthy Pomeranian puppies and help them find a home where they will be cherished and loved. PuppySpot seeks to share and educate the world about dogs.
Vision
PuppySpot focuses mainly on offering a practical way to find the exact puppy you are looking for in a very practical and almost effortless way. However, PuppySpot ensures a certain standard of quality.
Company Values
Quality: Every breeder PuppySpot works with goes under a very intense and thorough review process, including over 100 different points of interest. Of all applicants, approximately only 10% get the chance to join PuppySpot's ranks, making them one of the most exclusive and demanding platforms on the internet.
Health: Every puppy bred by PuppySpot must be healthy. Otherwise, there is no happy life for anyone. That's why PuppySpot's breeders work hard to ensure that the puppies are taken care of 24/7. Before your puppy is sent to you, PuppySpot will do a final nose-to-tail check to make sure everything is in order. They offer a 10-year guarantee in the case of any health-related situation.
Attention: PuppySpot is not a puppy mill. AKC guidelines breed every puppy bred by PuppySpot, and the puppies they breed grow up to be full of personality and friendly.
Accessibility: PuppySpot's web page is very easy to navigate. When you choose your puppy, they also ship anywhere in Maryland.
PuppySpot Details
2. Marklin's and Holliday's Pomeranians
Marklin's and Holliday's Pomeranians are run by Christian owners breeding dogs since 1981. Until 1984, the company decided to breed Pomeranians alongside other breeds. They are dedicated to ensuring that the adult dogs they breed are well taken care of and treated with the utmost care.
The breeding facility runs on a 6-acre land, in which one-fourth of the land is dedicated for the Pomeranians to play and simply hang out. Also, Marklin's is a registered American Kennel Club breeder, belonging to the largest registry of purebred dogs in the United States.
Prices for puppies start at $2,500 for colored puppies and $3,000 for white ones. All puppies come with first shots for six-week-old puppies and worming from three weeks until they are sold.
Marklin's and Holliday's are often praised for the professionalism and patience of the owners. The puppies are often complimented for their good health, indicating that the establishment prioritizes and genuinely cares for their adorable Pomeranians.
Marklin's and Holliday's Pomeranians Details
3. Charm City Pomeranians
Based out of Baltimore, Charm City Pomeranians is run by Annie, an avid and regular participant in AKC dog conformation shows. She breeds their Poms with a priority on temperament and health, and all her puppies that leave are fully vet checked, up-to-date on vaccinations, and thoroughly evaluated. Charm City breeds for the betterment and love of the breed and not for profit.
Each puppy's temperament is carefully evaluated to ensure that they go to the perfect home. Great care is taken to ensure the correct puppy is matched with the appropriate owner. All her breeding pairs are health tested by the Pomeranian Club, and the results resulted on the OFA site.
Charm City Pomeranians Details
4. Windsor Oak Farm
At Windsor Oak Farm, anyone who loves to own a well-bred, cute Pom can find the dog of their dreams here. This specializes in breeding small dogs, not just Pomeranians. The breeders at Windsor Oak Farm painstakingly make sure that each puppy receives care, training, vaccine shots, and veterinarian visits regularly.
Windsor also offers varied puppies of mixed breeds along with Poms. They give prospective owners clear instructions on taking care, grooming, feeding, and playing with their new family members. In addition, they take pride in producing intelligent puppies that are always keen to learn and figure things out.
Any new owner would not find any difficulty in training their Pomeranians as they are a generally smart breed and well-behaved. The Windsor Oak Farm offers its services on weekdays by appointment from Mondays to Thursdays. The company caters to walk-in customers from 11 AM to 5 PM on Fridays, Saturdays, and Sundays.
Windsor Oak Farm Details
5. Ole Field Farm
Last on the list of the best Pomeranian breeders in Maryland is "Ole Field Farm." Ole Field Farm is a small-dog specialist breeder specializing in toy and miniature breeds. They have been working with purebreds, Poodle mixes, and most popular designer breeds for decades.
While not strictly a Pomeranian breeder, all their toy dogs have brought joy to people from all walks of life. Ole Field Farm was established in 2011 and is also known for its knowledge, competency, and love for the dogs that they breed.
The employees of Ole Field Farm have a wide range of experience, with one of them having a 32-year experience in breeding dogs, ensuring that all their litters, regardless of breed, will have the utmost care.
Their lengthy and informative knowledge has made them a top-tier breeder in Maryland. The puppies sold here range from $1,800 to $2,000. They are open for business every day by appointment only.
Ole Field Farm Details
Why Should You Get a Pomeranian From a Breeder in Maryland?
Typically standing 7 to 12 inches tall and weighing a mere 3 to 7 lbs, Pomeranians are cute, adorable dogs that look like little fluff balls. However, they ARE descended from the German Spitz, a herding dog. Although now toy dogs, Pomeranians can still exhibit behaviors that make them a little more challenging to control than, say, a Maltese.
However, they are lovable, affectionate creatures that will fit nicely into any household and even are suitable for apartment dwellers or small homes because of their diminutive size. They are always happy, and they love to play.
Pomeranians are also very intelligent, learn tricks quickly, loyal, and always be by your side. They are also very good with children, and they will never turn down a chance to play. Pomeranians are also known for being relatively healthy dogs with few genetic dispositions, and they have a long life span of 12 to 16 years.
Pomeranian Product Recommendations: Best Plush Dog Toys and Best Paw Cream For Dogs.
Things To Look Out For When Getting a Pomeranian in Maryland
While Pomeranians are loving, versatile dogs that can fit most households, here are some factors you'll still need to consider when you're thinking of adding an adorable Pomeranian to your family.
They can be the perfect escape artists: Pomeranians are known for being escape artists, so making sure your home is Pomeranian-proof is important. Keep an eye on small openings and ensure your yard is secure with no gaps in the fence.
They can be happy: Pomeranians are also known for being yappy, so if you're looking for a quiet dog, this isn't the breed for you. However, if you don't mind a little noise, then knock yourself out.
They need moderate amounts of exercise: Despite their small size, Pomeranians have medium to high energy levels and need quite a bit of exercise. A good daily walk or run will help keep your Pomeranian happy and healthy.
Pomeranians can be suspicious of strangers: Pomeranians can be suspicious of strangers, so it's important to socialize them from a young age. Introducing them to new people and places will help them feel more comfortable around others.
They're prone to separation anxiety: Pomeranians are very attached to their owners and can suffer from separation anxiety if left alone for too long. If you work long hours or are away from home often, a Pomeranian might not be the right fit for you.
They need grooming regularly: Pomeranians have a thick coat of fur to be brushed daily. They also need to be groomed every few weeks to prevent mats and tangles.
Choosing a Pomeranian Breeder in Maryland
Well, have you decided to bring a Pomeranian into your life? Now that you have, maybe try hitting rescue groups and shelters first. You never know. You might get lucky and find your new best friend and potentially save a life. Do your research if you can't find one and are still looking for a breeder.
You don't want to accidentally buy a puppy from a backyard breeder or puppy mill, which typically uses free sites like eBay and Craiglist to sell their litters cheaply, without any screening process or regard to where their puppies will end up.
Badly-bred puppies will be unsocialized and frequently have health problems, leading to behavioral and medical problems further down the road and causing huge vet bills and heartache.
Navigating the line between a backyard breeder and an ethical breeder is tricky. One way is always to visit the facilities where the puppies are being brought up. Also, unethical breeders don't offer health guarantees, sell puppies under eight weeks of age, and don't have a return policy.
Related: What You Should Know About Shaving a Pomeranian Puppy.
Conclusion For The "Best Pomeranian Breeders in Maryland"
There aren't that many Pomeranian-specific breeders in Maryland. You might try the small dog breeders that we have listed or take a little road trip and head out of state to New Jersey or another neighboring state if some breeders there have litters.
Pomeranians are lovely, caring dogs that make excellent additions to the family. We hope that this list has helped you get your new family member. Good luck in your hunt.
For more guides similar to this list of Pomeranian breeders in Maryland, you can check out:
Before you bring home a Pomeranian puppy from a breeder in Maryland, you can learn more about this dog breed by watching "How to Take Care of a Pomeranian Daily" down below: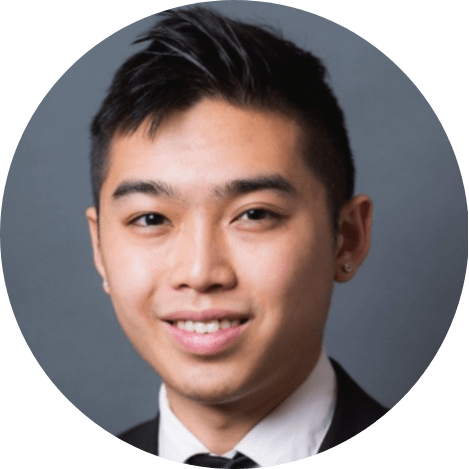 Andy is a full-time animal rescuer and owner of a toy doodle. When he's not saving dogs, Andy is one of our core writers and editors. He has been writing about dogs for over a decade. Andy joined our team because he believes that words are powerful tools that can change a dog's life for the better.
Why Trust We Love Doodles?
At We Love Doodles, we're a team of writers, veterinarians, and puppy trainers that love dogs. Our team of qualified experts researches and provides reliable information on a wide range of dog topics. Our reviews are based on customer feedback, hands-on testing, and in-depth analysis. We are fully transparent and honest to our community of dog owners and future owners.