Searching for reputable dog breeders in Maryland can be a pretty challenging task. Considering that so many breeders are claiming to be the best, how can you be certain which dog breeder is telling the truth and ultimately right for you? This guide aims to help you cut through the noise by highlighting the best dog breeders in Maryland.
Before scrolling down this list of dog breeders in Maryland, you can check out more specific breeder recommendations from our team at We Love Doodles: Best Schnoodle Breeders in Maryland and Best Westie Breeders in Maryland.
Puppies in Maryland For Sale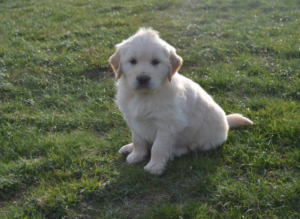 With this guide, you will see that the dog breeders highlighted offer different breeds, so you can always find what you are looking for. Our team compiled this list of dog breeders in Maryland for you to check out.
Dog Product Recommendations: Best Odor Resistant Dog Beds and Best Dog Food Without Chicken.
1. Alba Kennels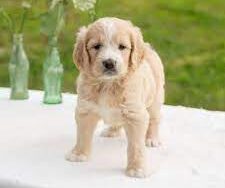 Alba Kennels is the first Maryland dog breeder on this list and is operated by the Kauffman family, which has been involved in professionally breeding since 2004. For Alba Kennels, the breeding program is a family project, and most of their family members are actively involved in this.
The family members feed the parents dogs and puppies and also socialize them. They are mainly involved in Bernedoodle and Goldendoodle dogs. The breeders will also provide vaccination records and health records of vet check-ups. The puppies have been raised in homes where they receive love, care, and attention.
Therefore, they take care of the health of these puppies and dogs and are taken for regular vet check-ups. Moreover, the puppies have already received their first vaccine shot before they are sold. Alba Kennels is the home of healthy, happy, and family-raised puppies. You can contact them anytime if you want some information about the puppies or if you want to visit them.
Alba Kennels Bernedoodle and Goldendoodle Details
2. Ole Field Farm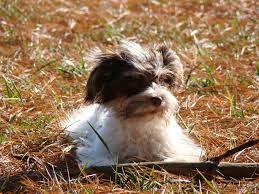 Ole Field Farm has a reputation for breeding Miniature Poodles and Havanese. This breeder has a wide range of experience breeding purebreds and Poodle mixes. The puppies are healthy and are fed a well-balanced nutritional diet to fulfill their body needs. They are also properly checked by the vets to maintain their health.
If you are searching for a small yet adorable dog, you might consider this breeder. All the dogs are bred to have a wonderful temperament and be the best companion, especially for those who live alone. All the dogs from this breeder have a loving and warm nature. They are also great with children. Ole Field farm provides these dogs with a healthy environment to enjoy themselves.
Ole Field Farm Details
3. Von Dan Su German Shepherds
As the name suggests, this breeder is breeding high-quality German Shepherds. The philosophy of this breeder is to meet the needs of the customers. The puppies at Von Dan Su German Shepherds are raised either on the farm or in homes or on the farm. Every one of these dogs is from German Bloodlines.
In this bloodline, the dogs have heralded working dogs. This breeder provides the best service to prospective customers. All the puppies and dogs are registered with the American Kennel Club. The puppies produced are of high quality with great health and temperament. Socialization is also an important factor to this breeder.
Von Dan Su German Shepherds Details
4. Wild Daisy Labradoodles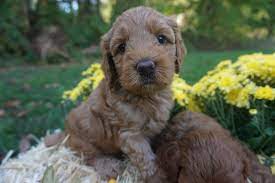 Wild Daisy Labradoodles is a family-operated breeding program situated in Mount Airy, Maryland. The facility is located on a small farm, where dogs are raised alongside other animals such as birds, goats, chickens, and more. This breeder is intensely passionate about dogs, and this love was the motivation to start the Wild Daisy breeding program.
When you come to Wild Daisy for a puppy, you can be sure of getting a Labradoodle, one of the best dogs for loyalty and love. There are highly known for these traits that they are used as therapy dogs for individuals suffering from depression, autism, or disabilities.
You can be sure that every labradoodle puppy is well cared for at this breeder. They are taken to the vet for frequent checkups. Furthermore, Wild Daisy creates a happy and healthy environment for all its dogs to live a healthy balanced life. The puppies are raised on the farm and are given proper love and attention. They are well socialized, so they face no difficulty adjusting to their forever homes.
Wild Daisy Labradoodles Details
5. Farmstead's Puppy Paradise
Farmstead's Puppy Paradise is a licensed and respectable kennel. The USDA and AKC constantly inspect it, so you can be sure its high standards are maintained. The main aim of this breeder is to create healthy, well-socialized, and happy puppies with exceptional temperaments. Every litter is registered with the AKC.
They are also health tested before being provided to new families. This breeder mainly breeds Boston Terriers, Pembroke Welsh Corgi, and Golden Retrievers. Farmstead's Puppy Paradise has been in operation since 2006, so you can be sure it has a wealth of experience breeding dogs. This breeder is located in the south of Maryland, with around 200 acres of land for dogs to run around in.
This ensures the dogs are active and healthy before being handed off to their new families. Every puppy gets the appropriate vaccinations, deworming, and full body examination by a registered vet before being handed over to the new owners. Additionally, new owners get deworming, vaccination, and veterinary health records.
Farmstead's Puppy Paradise Details
6. Promise Land LLC
Promise Land LLC is a licensed dog breeder. It is inspected yearly by Anne Arundel County Animal Control. When you buy from this breeder, you get lifetime support for your puppy. If you are searching for a Golden Retriever or French bulldog, this is your breeder.
This breeder is known to produce high-quality dogs that adhere to the breed's standards. Furthermore, this breeder also provides prospective buyers with a buyer's guide that includes pedigree, AKC registration, a sample packet of food, puppy training tips, and some nutritional guidelines.
Promise Land LLC pays close attention to the health of the French bulldogs and Golden Retrievers breeds. It also aims to get only the best temperament. Before they get handed to their new families, every puppy at this breeder undergoes thorough vet check-ups, including full body and heart examinations. New owners also get vaccination records for their puppies.
Promise Land LLC Maryland Details
7. Pony Tails Kennel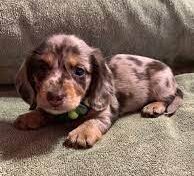 The main goal of these breeders is to provide high-quality, healthy, and beautiful puppies. These breeders have been involved in different breeders, but now they are mainly dealing with Boston Terriers and Boston. It has been 15 years now since these breeders started the breeding program. They are located in Woodbine, Howard County, Maryland.
This breeding organization is both owned and operated by the family. Pony Tails Kennel tries their best to find loving families that can be the forever homes for these dogs. You can call them or email them if you need any details. They raise their puppies inside homes where they receive the love of every family member. In this way, the puppies are friendly toward other dogs, children, and people.
Pony Tails Kennel Details
8. Windsor Oak Farm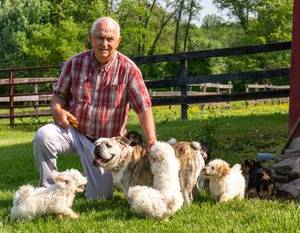 Windsor Oak Farm is one of the best dog breeders in Maryland, with extensive experience in this field. These breeders have been trying to connect families to a dog that can be the best addition to their homes. The main goal of these breeders is to provide families with a small, healthy, and happy toy dog.
These breeders also work with some other dog breeders in Maryland. In this way, you can get some other dog breeds as well. Among the different dog breeders in Maryland, Windsor Oak Farm has earned a reputation as the leading Yorkie breeder in the region of Baltimore.
Moreover, these breeders also have a range of several small and toy dogs. They mainly deal with Yorkies, Bichon/Poo, and Shih-Tzu dogs and are known as one of the most professional breeders. These dogs are hypoallergenic and are bred to be low or non-shedding. All puppies get the necessary vaccination and are taken for regular vet check-ups.
Windsor Oak Details
9. Blue Moon Dobermans
Madison Tilley is the owner and breeder behind the Blue Moon Dobermans program. It is a small breeding program located in Huntingtown, Maryland. Blue Moon is renowned for breeding top-quality Doberman Pinschers from European lines that excel as loyal family companions.
Blue Moon's parent breeds are all from European bloodlines and are tested and cleared of genetic illnesses before mating. Their health testing is comprehensive as it tests their parents for hip dysplasia, vWD1, and cardiac evaluation. They aim to produce the best and healthiest Doberman puppies possible and match clients with the best pet that fits their lifestyle.
Good Dog recognizes blue Moon Dobermans for responsible breeding as health testing is on the top of their priority list. Although Blue Moon has no puppies up for adoption at the moment, you can contact them to get on their waitlist or get a referral to another ethical breeder. Blue Moon Dobermans are covered with a three-year health guarantee against DM, DCM, and VWD.
The adoption process at the Blue Moon Doberman is transparent and straightforward, with Madison offering the best support to all her clients. Blue Moon puppies are part of their loving family as they are born and raised indoors among families and friends. Madison handles her dogs daily to ensure they are well-socialized and prepared for their new homes. Their Doberman's puppies are ready at eight weeks to join their new families after being dewormed, vaccinated, and vet checked.
Blue Moon Dobermans Details
10. Boynton's Labradors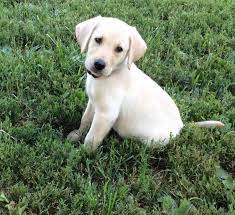 Last on the list of the best dog breeders in Maryland is "Boyton's Labradors." Boyton's Labradors is known for breeding one of the most popular dogs with great working abilities. The Labrador Retriever is a great dog, so look no further than this breeder if you are interested in one.
All their dogs are registered with the American Kennel Club and are from excellent pedigrees. You get three different color options to select from chocolate, black and yellow. This breeder only breeds Standard American Labrador Retrievers. The dogs are bred to be great companions and working dogs used in the fields.
Alternatively, they can also make the best family pets. Each dog is thoroughly health tested before integrating into Boynton's Labradors' breeding program. This ensures the resulting litter is full of happy and healthy puppies. This breeder also concentrates on socializing the puppies as early as possible.
Boynton's Labradors Details
Conclusion For The "Best Dog Breeders in Maryland"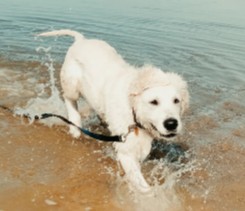 When searching for the best dog breeders in Maryland, you must conduct your research. It doesn't matter if you are picking a breeder off this list. You should always conduct your research by speaking with the breeder.
You can schedule a visit to see the facility where your puppy will be raised. You should also never be afraid to ask questions. Asking questions can help provide an insight into the breeding practices of your prospective breeder. Ask the following questions:
How long have they been breeding dogs?
If it is possible to meet the parents of the puppy
How much litter they produce each year
What health guarantees,if any they offer on their puppies
You can also get references from previous customers of your prospective breeder. This can give you great insight into what to expect when working with this breeder. Previous customers will be able to give their experience and any issues they faced with this breeder.
For more guides similar to this list of dog breeders in Maryland, you can check out:
Before you bring home a puppy from a breeder in Maryland, you can learn more about the costs of raising a dog by watching "What's The Real Cost of Owning a Pet" down below: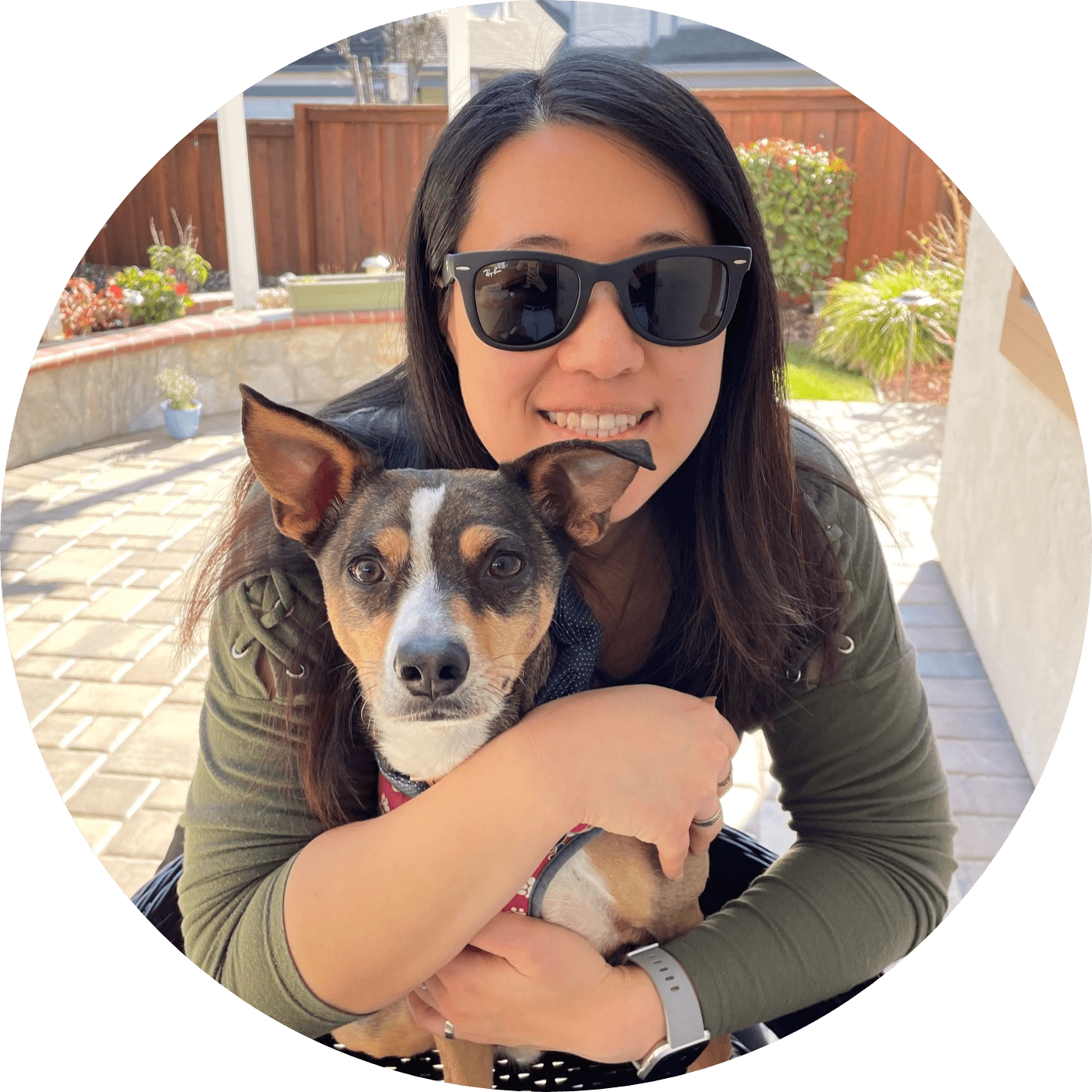 Dr. Sabrina Kong graduated from the Royal Veterinary College in England in 2016 and has been working at a small animal clinic in Northern California since then. She grew up in the Bay Area and got her bachelor's degree from Cal Poly San Luis Obispo. She also became a Certified Canine Rehabilitation Practitioner through a program at the University of Tennessee.
When she isn't in the clinic taking care of her four-legged patients, she enjoys traveling and trying new foods with her friends and her three-legged dog, Apollo. She adopted Apollo from her clinic when he was a puppy with numerous health issues. Dr. Kong truly cares about taking care of animals.