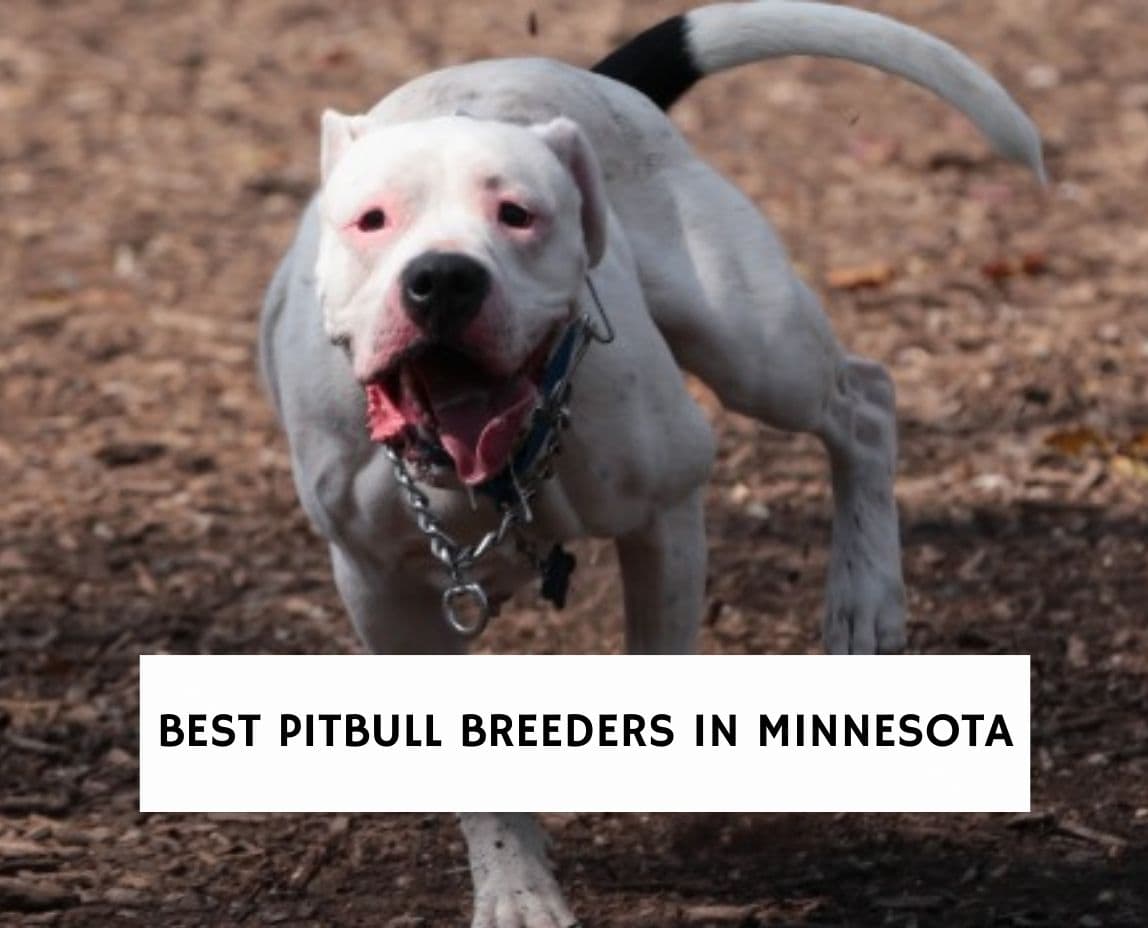 Finding the right Pitbull breeders in Minnesota and adding a new puppy to the family is exciting. Who doesn't love that puppy smell and those adorable faces? But finding the perfect puppy is so much more than that.
First, you must decide on the right dog breed for your family and lifestyle. Then, finding a reputable breeder focused on the health of their dogs and puppies is essential, especially in the case of Pitbull breeds.
Because of their popularity, they are often popular among puppy mill breeders, and you risk getting a new puppy at risk of health complications.
Here we offer you an in-depth look at the Pitbull breeds, tips for finding a reputable breeder, and a list of the best Pitbull breeders in Minnesota to help you in your puppy search.
Before scrolling down this list of Pitbull Breeders in Minnesota, check out these recommendations: Best Bernese Mountain Dog Breeders in Minnesota and Best English Bulldog Breeders in Minnesota.
Information About The Pitbull
When most people think of a Pitbull, they think of a strong muscular dog. Unfortunately, many people also think of aggressive dogs due to their history, ultimately leading to many cities banning the breeds.
However, the term "Pitbull" is very misleading because it is not a specific breed. Instead, it is a term used to describe four distinct AKC/UKC dog breeds: the American Pit Bull Terrier, the American Staffordshire Terrier, the Staffordshire Terrier, and the American Bully.
While many of these breeds were initially bred for their ability to herd and manage livestock, their strength quickly led them to popularity in dogfighting arenas, giving them their aggressive reputation and causing many cities to enact breed-specific legislation that bans these Pitbull breeds.
In reality, these dogs are brilliant, loving, and ready to please their human family members. If you are considering a Pitbull puppy, it is good to research the four different breeds to find which one best fits your family.
American Pit Bull Terrier
The American Pit Bull Terrier is an intelligent dog with a very playful temperament. They have a strong desire to please their humans and are well known for their gentle disposition around children.
However, they have a naturally high prey drive that requires early socialization and a firm but gentle hand when it comes to training, as they need to know that their human is the pack leader.
They stand between 17-19 inches tall and typically weigh between 30-90 pounds. They have a stocky, muscular build. While not recognized by the American Kennel Club, they are recognized by the United Kennel Club as a distinct breed.
American Staffordshire Terrier
Similar to the American Pit Bull Terrier, the American Staffordshire Terrier is an AKC registered breed. Smaller than the American Pit Bull Terrier, these dogs stand between 17-19 inches and weigh between 55-70 pounds.
This is another breed that requires early socialization and proper training, but a well-trained American Staffordshire Terrier will be a highly intelligent and loving member of your family.
Staffordshire Bull Terrier
The Staffordshire Bull Terrier is the smallest Pitbull breed, standing between 13 and 16 inches and weighing between 20 and 40 pounds. However, when properly trained and socialized, this dog is highly obedient, courageous, and ready to give his all to his family.
They are known to be highly affectionate and love children. However, the old fighting instinct still exists despite their loving nature, so these puppies must be well-socialized and receive proper training.
American Bully
The American Bully is a new breed that originated in the United States in the 1980s but did not become a UKC-recognized breed until 2013. This breed began with the American Pit Bull Terrier, but over time included cross-breeding with various other breeds, including the American Bulldog, Olde English Bulldogge, and English Bulldog.
This breeding led to the creation of a compact, muscular breed with a thick structure and builds. In addition, this breed has an absolute love of life, and, despite their compelling appearance, they are gentle and friendly.
Why a Reputable Pitbull Breeder in Minnesota Makes a Difference
Unfortunately, like the Pitbull, popular breeds are popular to puppy mills looking to make a quick profit. These breeders do not breed with the dogs' health in mind, meaning you could be bringing home a puppy that may develop genetic conditions.
A reputable breeder focuses on the health of their dogs, often DNA testing them to rule out genetic conditions in their breeding program. This helps to ensure you receive a happy, healthy puppy.
In addition, many of these breeders raise their dogs and puppies in their homes, providing early socialization, which significantly benefits your new puppy.
In addition to offering healthy puppies, a reputable breeder should better understand the breed, with many breeders raising, showing, and training dogs for many, many years. Knowledge of the breed is more than willing to share, and they can become a valuable resource as your puppy grows.
More Pitbull Guides: Signs That Your Pitbull is Pregnant and XL Bully vs. Pitbull.
Pitbull Puppies For Sale in Minnesota
When looking for a Pitbull puppy, you have many options to consider when looking for a reputable breeder. Which one of the four breeds best fits your family and lifestyle?
You may need to visit each one in person to better understand the dogs before deciding on your final puppy. Here we offer a list of some of the top Pitbull breeders in Minnesota, including at least one breeder for each of the four different breeds.
Pitbull Product Recommendations: Best Muzzles For Pitbulls and Best Dog Treat-Dispensing Cameras.
1. K8'sK9s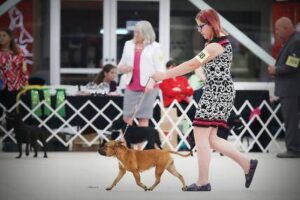 Owned and operated by Kate Holmen, K8'sK9s breeds AKC Staffordshire Bull Terrier puppies in Rochester, Minnesota. Kate is a Junior Committee Chair with the Staffordshire Bull Terrier Club of America. She aims to produce high-quality and fully health-tested Staffordshire Bull Terrier puppies with sound temperament and happy personalities.
She spoils all her dogs and puppies with all the love she can give, and all her puppies are raised with the Puppy Culture method, helping to ensure well-socialized and happy puppies.
K8'sK9s Details
2. Northland Pits
Locating in neighboring Wisconsin, Northland Pits specializes in raising Red Nose American Pit Bull Terriers. All their breeding dogs are registered Purple Ribbon UKC and are DNA profiled to rule out possible genetic conditions.
Their puppies come with a health guarantee against any genetic conditions. Located on a farm in Augusta, Wisconsin, the Northland Pits breeding facility offers climate-controlled indoor and outdoor dog runs containing floor heat, air conditioning, and more.
In addition, each mother dog has here own climate-controlled whelping shed where they get the peace they need with their new puppies.
Northland Pits Details
3. Engineer-A-Bull
Owned and operated by Liz, Engineer-A-Bull is a small independent breeder raising Championship American Bullies in Southeast Wisconsin. Her dogs are bred with health and temperament in mind, with the ultimate goal of producing loving and beautiful puppies.
While she breeds for breed quality and has many Champion dogs, she also believes dogs are meant to be part of the family. She has pet-quality puppies with every litter, and these dogs have limited registration. She loves the breed and loves talking dogs, so she is always available to answer your questions.
Engineer-A-Bull Details
4. Odylic AmStaffs
Located in Mazomanie, Wisconsin, and owned and operated by Adam and Shana Valenta, Odylic AmStaffs has been breeding American Staffordshire Terriers since 1999.
While they do not breed often, their breeding program focuses on maintaining the breed standard for conformation and temperament while also promoting the health of all their dogs and puppies.
Puppies are raised using the Puppy Culture system, and crate, leash, and potty training begin at six weeks of age, as well as much other socialization and desensitization training, helping you to get a jump start on your new puppy's training routine.
All breeding dogs undergo DNA and genetic testing to rule out genetic conditions, and all new puppies come with a 1-year health guarantee.
Odylic AmStaffs Details
5. Minnesota Pit Bull Rescue
Last on the list of Pitbull breeders in Minnesota is "Minnesota Pit Bull Rescue." While the Pitbull dog breeds are often targets for puppy mills, they also end up in rescue programs when people cannot care for or provide training for them.
And because of the breed-specific legislation banning many of these breeds, when people move, they are often unable to take their puppy with them. Minnesota Pit Bull Rescue is committed to finding these loving dogs' new homes. They work with you to find a Pitbull that fits your family and lifestyle.
They require crate and obedience training, ask that you avoid dog parks, require a home check, provide proof of bully-friendly insurance, and have landlord and home association approval for the breed before the adoption process completes. In addition, they mandate spay/neuter on all dogs, and every dog is microchipped and registered to the rescue.
Minnesota Pit Bull Rescue Details
Conclusion For The "Best Pitbull Breeders in Minnesota"
It's not always easy finding the right Pitbull puppy in Minnesota. If you're one of the many people struggling to find a Pitbull, then we truly hope this guide will help make your search easier. Remember always to do your search on each Pitbull breeder, so you'll know who you're dealing with.
For more Pitbull content from We Love Doodles, you can check out:
Learn more about the Pitbull by watching "American Pit Bull Terrier – Characteristics and Care" down below: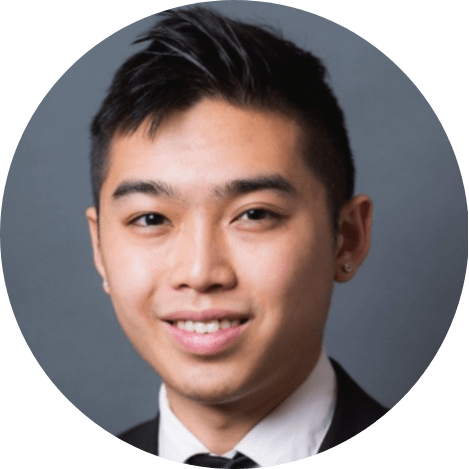 Andy is a full-time animal rescuer and owner of a toy doodle. When he's not saving dogs, Andy is one of our core writers and editors. He has been writing about dogs for over a decade. Andy joined our team because he believes that words are powerful tools that can change a dog's life for the better.
Why Trust We Love Doodles?
At We Love Doodles, we're a team of writers, veterinarians, and puppy trainers that love dogs. Our team of qualified experts researches and provides reliable information on a wide range of dog topics. Our reviews are based on customer feedback, hands-on testing, and in-depth analysis. We are fully transparent and honest to our community of dog owners and future owners.