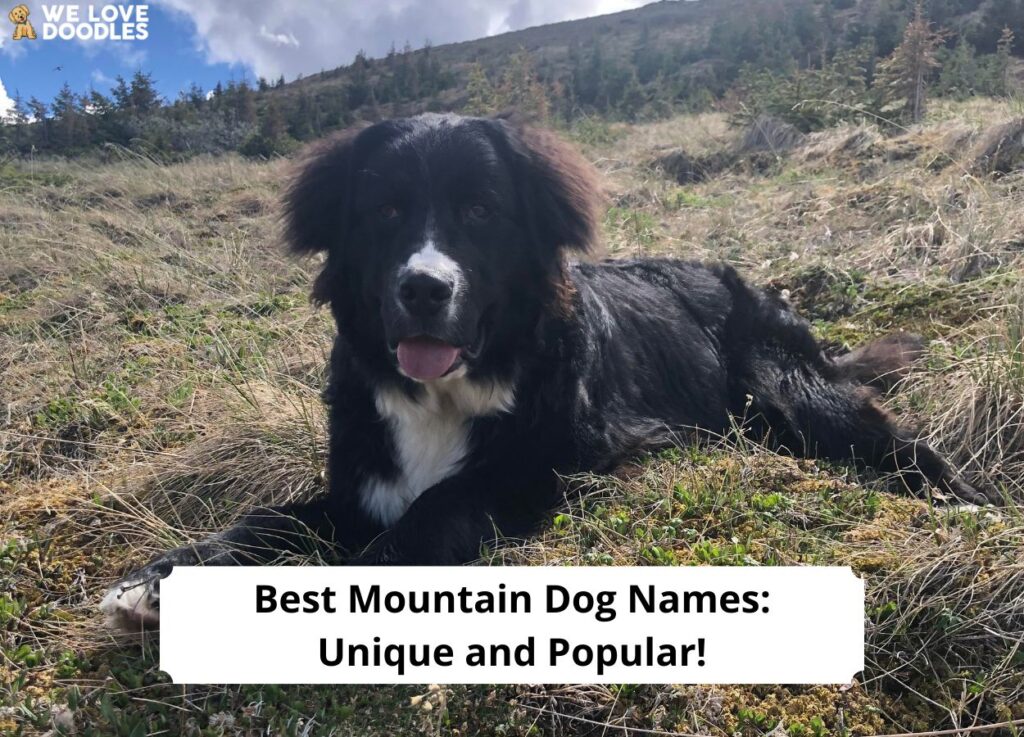 Getting a dog is one of the most exciting decisions your family can make. Choosing a name for your new pup can be equally as enthusing! If you love the mountains and being outdoors and dream of taking your new furry friend on long hikes, you're in the right place. We've got a list of the best mountain dog names just for you!
Our list includes names of mountain peaks, mountain ranges, girl and boy mountain dog names, ski mountain dog names, and much more. You're sure to find the perfect name for your new family member!
Before scrolling down this list of the best mountain dog names, check out these ideas: Best Outdoor Dog Names and Unique Male Dog Names.
Mountain Dog Names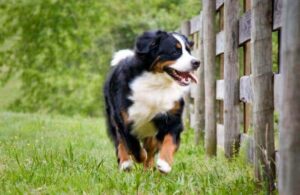 You can find your new dog's name among some of the most beautiful peaks in the world. Check out these mountain names for dogs.
Mountain Names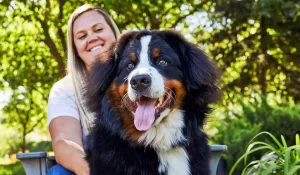 There are several mountains around the world that make great names for dogs.
Anzer is a mountain in Turkey known for its amazing crater lakes.
Darwin, after Mount Darwin in California, is in the Evolution Range and reaches almost 14,000 feet.
Denali is an indigenous word that means "tall one." This makes sense since it's the tallest mountain in North America.
Haleakala is a Hawaiian mountain sacred to the region's Indigenous people. If you love Hawaii and the mountains, it's a perfect name. It also lends itself to many nicknames, including Kala, Leia, and Hallie.
Kilimanjaro is actually a volcano – not a mountain – in Tanzania and the tallest in Africa.
Mount Olympus in Greece has more history than most places on the planet. It's the namesake of the Olympic Games and plays a central role in Greek mythology.
Rainier is actually a volcano in Washington State and is quite famous.
Mountain Peak Names
Consider naming your new pup after one of these famous peaks!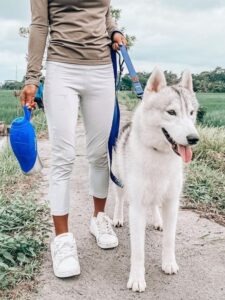 Belukha is the highest peak in the Altai (or Altay) Mountains in Asia, where China, Russia, Kazakhstan, and Mongolia meet.
Castor is a peak in the snow-capped Swiss Alps that's popular with climbers. Since it sounds a bit like Casper, it would be a good name for a white dog.
Guru causes most people to think of an expert, but it's also the highest peak in the Aravalli Range in India.
Kirkpatrick is the highest point in Antarctica. You can always shorten it to Kirk or Pat.
The Matterhorn is one of the most famous peaks in the European Alps. You can see the mountain in person in Switzerland and call your pup Matt, Mattie, or Matter.
Mount McNeil is the highest peak in the Pacific Coast Ranges that runs from Alaska to Mexico. It's also a very cute name for a dog.
Mount Mitchell is the highest peak in the Appalachian Range.
Mount Whitney in California is the highest peak in the Sierra Nevada range.
Mount Elbert is the highest peak in the Rocky Mountain Range in Canada and the United States.
Everest is the highest mountain peak in the entire world. It's a natural name for a big dog or an ironic name for a little one.
Fuji is a beautiful mountain peak in Japan. Artists have tried to capture its magic across centuries, and you can give all of it to your dog by naming them after it.
If you're looking for an unusual name, Zardkooh is a peak and small range in Iran and Turkey.
Mountain Range Names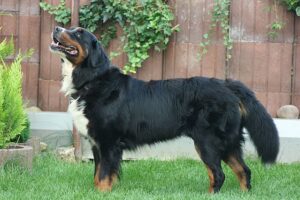 In addition to individual peaks, you can also name your dog after an entire mountain range.
The Alps are some of the most famous mountains in the world.
The Annapurna Range is one of the largest in Nepal, which is well-known for its mysterious mountains.
The Appalachian region is sometimes called Appalachia. You can call your dog Apple for short.
The Aravalli Range in India makes a great dog name, especially for a female dog.
The Berkshire Mountains are part of the Appalachian Range in western Massachusetts. Berk makes a cute nickname, too.
Carpathia might be known as the sister ship of the Titanic, but it's also a beautiful mountain range in Eastern Europe.
Mount Rainier is in the Cascade Range, which stretches through Oregon, Washington, and British Columbia.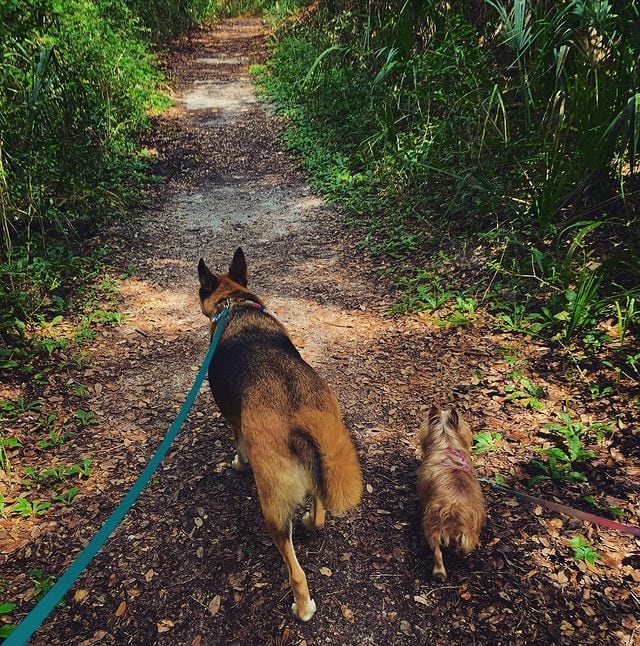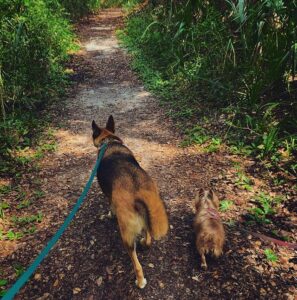 The Western Ghats Range is in India, and Ghats is a fun, easy name to say.
The Himalayas is a very well-known mountain range, so you won't have to explain the name to anyone!
Kangri is another Indian mountain range. You can call your mountain dog Kang for short!
Kunlun is one of the largest mountain chains in Asia.
The Pyrenees Mountains are in Europe on the Iberian Peninsula. It's also a breed of dog and makes an adorable name.
While it's a smaller range, the Cordillera de Talamanca in Costa Rica and Panama is nonetheless beautiful.
Taurus is also the name of a mountain range in southern Turkey – and a zodiac sign!
We mentioned Zardkooh in the Zagros Mountains above, and the range itself makes a name that's just as fun to say. Zig-Zag is a great way to play on this name.
Hiking, Climbing, and Ski Mountain Dog Names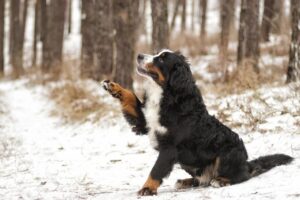 If you love playing in and on mountains, you can also choose mountain dog names that match your hobbies!
Alpine is both a skiing and mountain name.
Aspen is a trendy ski area in Colorado, and it's a good name for a girl or boy puppy.
You can use an Atlas to navigate through mountains on hiking trails. For a nickname, you can always use Lassie!
Brook is probably a better name for a female dog than a male, but a brook is a lovely thing to encounter on a mountain.
People often seek a Forest when they head to the mountains. If it doesn't remind you too much of Forrest Gump, it's a great name.
Killington is a famous ski resort in Vermont.
Even though the term Nordic often applies to the Scandinavian region, it's also associated with mountains. Even Nord means north.
Mastering the Ollie move is crucial for competitive freestyle skiers. It's also an excellent name for a dog, male or female.
Mountains and rivers have a strong association, and River is a sweet name for a dog.
Shredder is a skiing move, and it's a fun name if your dog gets the zoomies a lot.
Sky makes a dreamy dog name, especially if your new pup has blue eyes.
There are Smokey Mountains, but it's a good name in general since camping and climbing in the mountains often include making a smoky fire. Not to mention Smokey Bear!
The Summit is the top of a mountain. It's your destination on many mountain hikes.
Terra is a word for earth and relates to many outdoor communities. If you want to use it for a male dog, try Terre.
Have a case of wanderlust? Naming your dog Wander is a great way to honor that part of your personality.
Mountain Dog Names by Gender
While you can use many of the names above for male or female dogs, some lean heavily in one direction. Let's have a look.
Girl Mountain Dog Names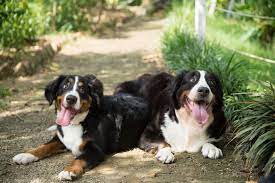 As noted, several of the names above are probably better for male or female dogs. But there are a few that are rather specific to gender.
Jaya is short for Mount Pachajaya, which is located in Bolivia.
Maya is a popular name for female humans and dogs! There's a Maya Mountain Range in Central America.
When most people hear the name Sierra, they think of the Sierra Nevada. There are actually several Sierra ranges worldwide, especially in Spanish-speaking places. This includes the Sierra Madre Occidental and Sierra Madre del Sur in Mexico and Sierra Maestra in Cuba.
Boy Mountain Dog Names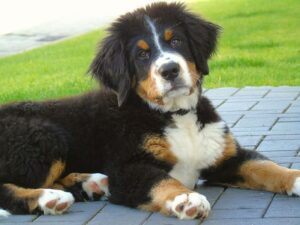 You can name your dog a variation on the Andes Mountain range in South America, but most of them lend themselves better to male dogs. Try Andy or Andie.
Hindu Raj is a mountain range in India. Raj is also a word for the era of British rule in India but was often used as a title.
Like the boxer, the Rocky Mountains are legendary. We love this name for pit bulls and other large breeds with bone structures as solid as rocks.
Logan is another adorable name for a male dog. Mount Logan is the highest peak in Canada and the second highest in North America, behind Denali.
Frequently Asked Questions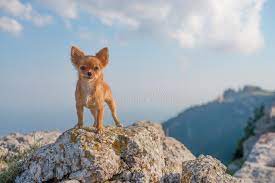 What is a powerful name for a dog?
Some powerful dog names include Queen, King, Rocky, Fang, Slate, ad Kujo.
What is the best mountain dog?
If you're looking for the best dog breed to take on a rugged hike, these are some of the best mountain dogs: Bernese Mountain Dog, Great Pyrenees, Entlebucher Mountain Dog, St. Bernard, and Newfoundland.
What are some geology dog names?
If you're looking for more names related to the Earth, these geology names are great for any dog: Obsidian, Mica, Esker, Flint, and Gabbro.
Choose A Mountain Name For Your Dog!
Whichever of the mountain dog names you choose, the most important thing is that it's meaningful to you and your family. Picking a name you love makes it even easier to love your new dog!
For more guides similar to this list of mountain dog names, check out:
You can find more dog name ideas by watching "Top 200+ UNIQUE Dog Names – Unisex" down below:
Garrett loves animals and is a huge advocate for all Doodle dog breeds. He owns his own Goldendoodle named Kona. In addition, he volunteers at the Humane Society of Silicon Valley, where he fosters dogs and helps animals. Garrett enjoys writing about Doodles and believes that dogs can teach humans more about how to live than humans can teach a dog.
Why Trust We Love Doodles?
At We Love Doodles, we're a team of writers, veterinarians, and puppy trainers that love dogs. Our team of qualified experts researches and provides reliable information on a wide range of dog topics. Our reviews are based on customer feedback, hands-on testing, and in-depth analysis. We are fully transparent and honest to our community of dog owners and future owners.