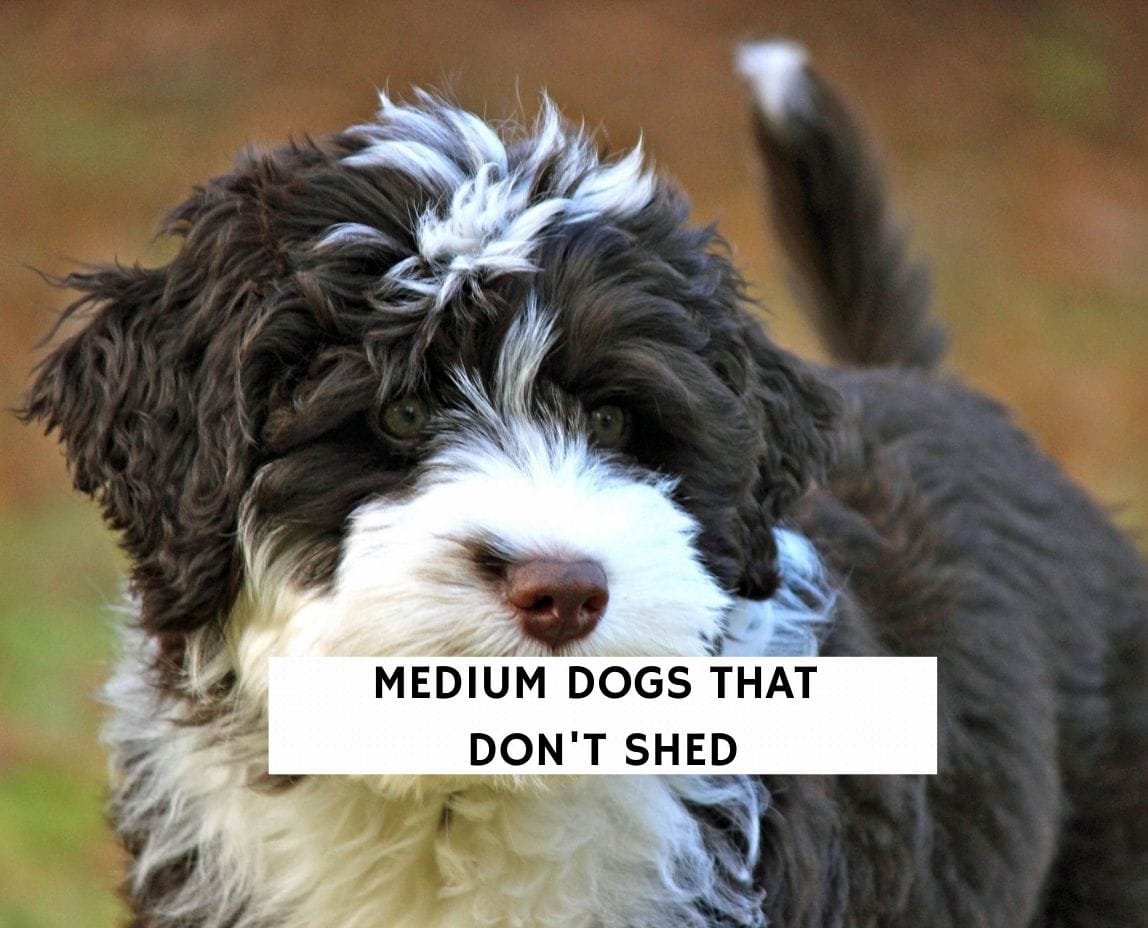 Which are the best medium dogs that don't shed?
Dog lovers know: those fun little personalities and a dog's loyal companionship are a joy to have in your life.
Unfortunately, an unwanted side effect of having a dog is the hair they leave. For some dogs, every place they go, walking or sitting, you can tell because of the hair they leave behind.
Whether they have long, silky hair or curly fuzz, dogs make their presence known by the fluff they share with the rest of the house. Now, for some, a little extra cleanup is worth the friendship of a dog. You may even be used to it! However, not everyone feels the same way, and for that reason we've put together a list of the top medium dogs that don't shed.
The puppies on our list are generally good for families with allergy sufferers, and for those dog lovers who would prefer to skip the constant vacuuming.
If you're considering getting a medium-sized dog – or have a dog – and want to reduce the hair that's left around, you have options. Read on to learn about dogs' shedding habits and the breeds that shed significantly less than their fluffy counterparts.
Before scrolling down this guide, "Best Medium Dogs That Don't Shed," check out these other informative content from our team at We Love Doodles: Best Dogs That Don't Bark or Shed and Best Small and Quiet Dog Breeds.
Why Do Certain Dogs Shed?
For most dogs, shedding is part of a natural process that keeps their skin healthy. When a dog's hair becomes damaged or old, your pup will remove it by shedding. This process prevents a build-up of dead hair particles and other potentially harmful conditions from developing.
Shedding is great for dogs! It may not, however, be the best thing for keeping your home and carpets clean. Dogs that shed a lot can also cause issues for you and others around you if you suffer from allergies. Many people find that they are allergic to the pet dander that is released from their fur baby's skin and hair, causing watery eyes, itchy skin, stuffy noses, and sneezing! Both the hair your dog loses and the dander that's released into your home can be a bear to deal with if you suffer from allergies.
Shedding is natural, but there are conditions that can cause it which should be potentially addressed by your pup's vet. These include factors like parasites, fungal infections, and even stress. Issues in hormones may also make a dog shed more than normal. Especially with these conditions, the amount of shedding can become quite frustrating.
Related: Do Rottweilers Shed a Lot and Why is My Goldendoodle Shedding?
Benefits of Getting a Dog That Doesn't Shed
Especially if you suffer from allergies, getting a dog that doesn't shed as much can be a great option for you. Note, though, that the amount of fur your dog sheds isn't necessarily related to the length of hair or the amount of it.
Often, dogs that are characterized as low-shedding have hair blades that grow long. Sometimes, that means that they require a more involved grooming process and regular haircuts. Keeping their coats clipped or very short also can reduce the amount of shedding.
There is no such thing as a non-shedding dog. However, dogs who shed significantly less may make things much easier on your home and health. Sometimes, dogs shed so little that you may not even notice the hair around your house.
These low-shedding dogs can be ideal choices for you and your family. Not only will the cleanup and vacuuming be reduced, but your allergies or other health concerns may not pose as much of an issue.
A dog who doesn't shed much can be a great compromise and path forward in meeting your love for dogs while also keeping your home clean and yourself from sneezing.
Related: Best Hypoallergenic Dogs For Families and Best Hypoallergenic Teacup Dogs.
Best Medium Low-Shedding Dogs
Are you ready to look for a dog to join your family?
Medium dogs that don't shed are just as adorable and friendly as others but come with less of a hassle of cleanup and allergies. Here are some of the top breeds of medium-sized dogs that shed very little.
1. Portuguese Water Dog
Portuguese Water Dogs have white and black or gray coats that shed minimally. They are affectionate with their families and love to play around.
These dogs require minimal grooming, a good brush just once a week, and a few baths here and there. Since their coats tend to be longer than a typical short clip, brushing also helps to prevent mats from developing in their hair.
Related: Best Portuguese Water Dog Breeders in the United States.
2. Wheaten Terrier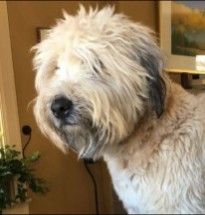 Wheaten Terriers can be a great option for low-shedding medium-sized dogs. Their playful and upbeat personalities make them fun to have around. Of course, we love that their short coats make grooming and upkeep a breeze.
Your Wheaten Terrier has a very soft coat but he won't shed much around the house. These dogs are very friendly and make great, loyal companions. Be sure to keep their coats regularly groomed and cared for to prevent any mats from forming.
Related: Best Soft-Coated Wheaten Terrier Breeders in the United States.
3. Tibetan Terrier
Unlike the name implies, the Tibetan Terrier isn't actually a terrier. Rather, it is more like a Lhasa Apso or Shih Tzu in its origins, and the breed is very affectionate and lovable. Their short coats can come in a variety of colors and styles, such as black, gray, white, and tri-color.
4. Poodle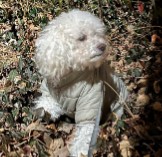 Did you know that poodles don't have fur, they have hair?
Poodles have often been praised for their unique curly coats that can be trimmed in a multitude of different ways. Poodles often come in different sizes, including Toy, Miniature, Medium, and Standard.
With this breed, you can choose a size that's appropriate to your living situation need and enjoy a companion that sheds very little. Poodle coats come in a plethora of colors and styles, so you can find one that's perfect for you.
In addition to purebred poodles, this breed has also been used in a variety of hybrid, designer breeds, such as Goldendoodles and Cavapoos, that may also be low-shedding.
5. Irish Terrier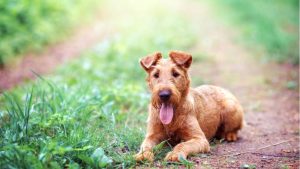 The attentive and protective Irish terrier is highly energetic and loves to be active. Their short coats also make grooming and upkeep very easy. While they may have some extra hair around their cheeks and mouth, their coats are often clipped quite short.
Your Irish terrier is stubborn, and he may be difficult to train at firs. Once you establish yourself as the pack leader, however, the breed can be a great addition to your family. Irish terriers can be described as intelligent, lively, and protective. The Irish terrier's coat is usually colored red or wheaten.
6. Kerry Blue Terrier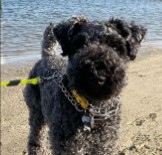 Another terrier option, the Kerry Blue terrier, may look fluffy and hairy, but this dog breed has a coat that sheds very little. They are also very protective and love to guard the ones they love.
Kerry Blue terriers are very energetic, an important consideration to keep in mind when determining whether a terrier breed is the right fit for you and your lifestyle.
7. Schnauzer
With their little beard-like faces, Schnauzers are one of the most recognizable dog breeds. The Schnauzer comes in a few different sizes, so you can choose the one that fits best your lifestyle. Options include the Miniature Schnauzer, Standard Schnauzer, and the Giant Schnauzer.
Schnauzers are very friendly and make great family pets. Keep in mind that these dogs have a lot of energy and love to play and run. Be sure you can accommodate their exercise needs as you determine whether a Schnauzer is right for you.
Related: Best Miniature Schnauzer Breeders in the United States.
8. Lagotto Romagnolo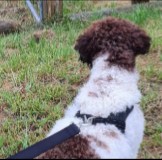 Last on our list of the best medium dogs that don't shed is the Lagotto Romagnolo. Fun to say, the Laggotto Romagnolo is even more fun to have around the house. These unique dogs are moderately friendly and are eager to work. The Laggotto Romagnolo may be a better fit for active adults than for families with children.
This dog breed is active, and your pup will probably enjoy a splash in the pool or the lake. Their short, furry-like coats don't shed much, making them a potentially great option for your family.
Laggotto Romagnolo coats can come in a variety of colors, including brown, orange, white, and chocolate. This breed has a temperament that is loyal, active, and very loving.
Conclusion: The "Best Medium Dogs That Don't Shed"
There's a lot to love about dogs. Their shedding habits, not so much. While shedding is a completely natural process, allowing dogs to keep their skin clean and healthy, it can be a hassle for you, the cleanliness of your home, and your allergies.
Thankfully, there are some breed options of medium-sized dogs that can make great additions to your family and home. Their coats of longer hairs make them less likely to shed it around the house and onto you.
Choose a dog that's right for you based on its personality, exercise requirements, and other characteristics that fit well with your lifestyle.
Frequently Asked Questions
With a little bit of research, you can find the medium breed that's just right for you and your home. Don't compromise your health or the cleanliness of your home. With low-shedding dogs, you can have the best of both worlds. Before you choose the dog breed you'd like to bring home, check out these frequently asked questions.
What is the best low-shedding house dog?
The dog you choose is ultimately up to you, However, the most notable dog breed that sheds very little is the poodle. Because these pups release minimal hair and dander, they're suitable for families with allergies and for smaller spaces, like apartments, as you'll find you're not having to constantly clean up after your dog.
What does it mean if my dog sheds excessively?
For most dogs, shedding is a perfectly natural process. However, if you've noticed an increase in the amount of fur shed by your dog, call your vet! This could be a sign of a treatable condition like a parasite, fungal infection, sunburn, or stress.
Will my dog shed more at certain times of the year?
The short answer is yes. Your dog is more likely to shed in the fall or in the spring. However, each dog breed is different, and the environment in which your dog lives will play an important role, too! Before you choose a dog to adopt, do a little research on the breed. You'll learn, for instance, that while a Bedlington terrier will shed infrequently, your Siberian husky may need extra TLC at the groomer to keep the shedding at bay.
How can I keep my dog's shedding to a minimum?
Occasionally bathing and brushing your dog will help keep shedding to a minimum. Depending on the breed, you may also choose to schedule a full blowout for your dog once or twice each year. This is typically done in the spring and the fall, particularly for breeds like sheepdogs and huskies, and can decrease your pup's shedding. The service is inexpensive, with most groomers charging between $20 and $40.
For more guides similar to this list of medium dogs that don't shed, check out these other dog lists compiled by our team:
You can learn more about which dogs don't shed by watching "Top 10 Dog Breeds That Don't Shed or Smell" down below: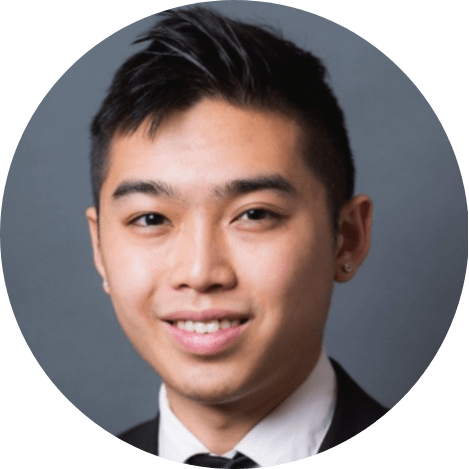 Andy is a full-time animal rescuer and owner of a toy doodle. When he's not saving dogs, Andy is one of our core writers and editors. He has been writing about dogs for over a decade. Andy joined our team because he believes that words are powerful tools that can change a dog's life for the better.
Why Trust We Love Doodles?
At We Love Doodles, we're a team of writers, veterinarians, and puppy trainers that love dogs. Our team of qualified experts researches and provides reliable information on a wide range of dog topics. Our reviews are based on customer feedback, hands-on testing, and in-depth analysis. We are fully transparent and honest to our community of dog owners and future owners.