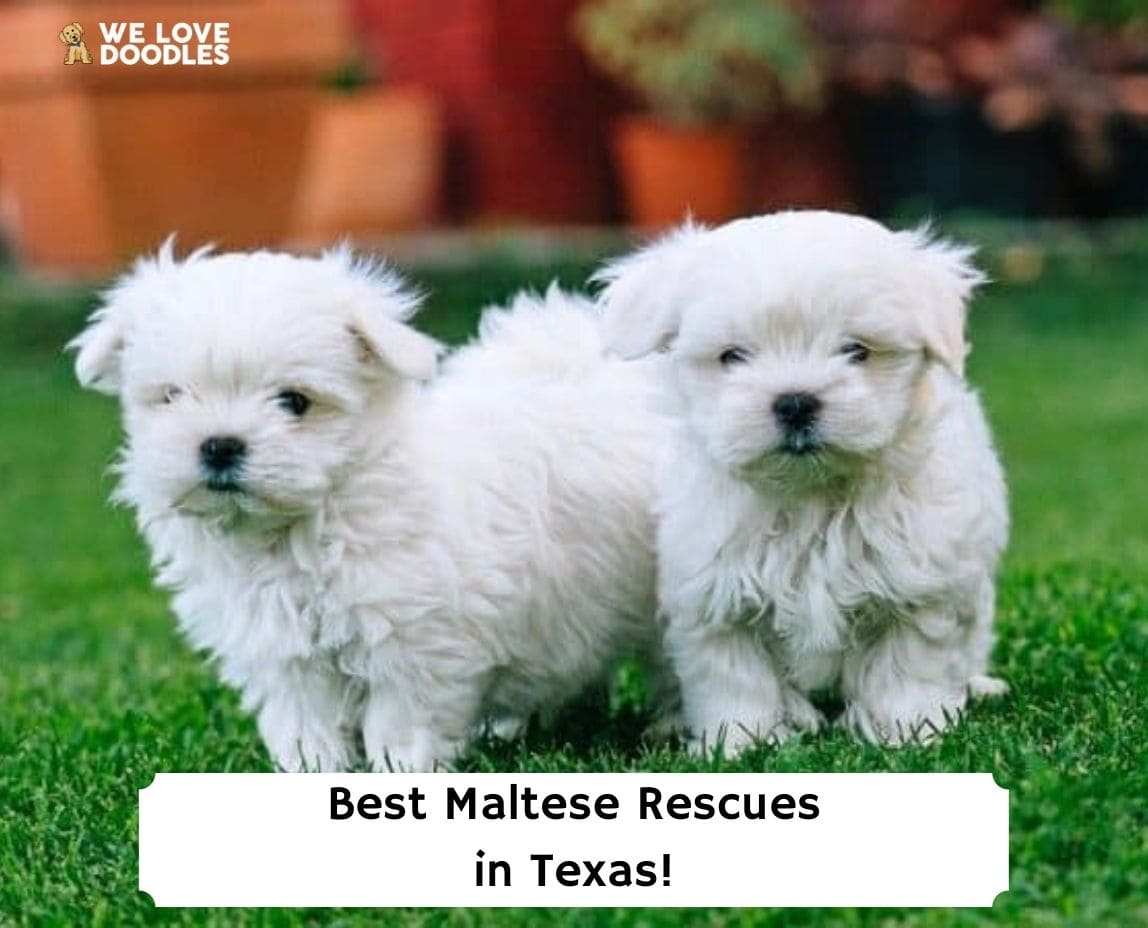 Here's what you need to know if you're searching for the best Maltese rescues in Texas. Texas is one of the most popular and busy states in the United States.
It is also one of the states with the highest number of shelters with abandoned dogs. There are many overpopulated dog shelters in this state, and some of them have high-kill rates.
However, many organizations have been trying to change that. Some focus on saving large breeds like German Shepherds, while others save small breeds like Maltese.
Before scrolling down this list of Maltese rescues in Texas, check out these other recommendations from our team at We Love Doodles: Best Dachshund Rescues in Texas and Best Australian Shepherd Rescues in Texas.
Maltese Rescues Near Me in Texas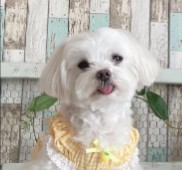 Adopting these dogs from these rescue homes is one of the best ways you can help save their lives. If you are interested in small dog breeds like Maltese, here are the best Maltese rescues in Texas for adopting a puppy.
Maltese Product Recommendations: Best Dog Bowls Made in the United States and Best Tug Toys For Dogs.
1. Lil' Paws Maltese Rescue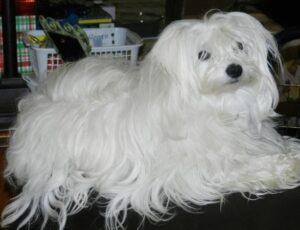 Lil' Paws Maltese Rescue is one of Texas's most dedicated animal rescue organizations. This organization rescues Maltese and other small dog breeds. The mission of this non-profit organization is to end the era of small homeless dogs in the city.
Being a non-profit pet rescue, Lil Paws is organized and managed by a small group of volunteers. These volunteers are dedicated and passionate about the well-being of these dogs. After saving these stray and neglected dogs, they rehabilitate and find new loving homes for them.
All the dogs in this pet rescue are spayed/neutered; the organization does that to help curb the animal population. A vet checks and vaccinates the dogs before joining the others. Furthermore, they examine every dog that they take inside correctly.
In addition to ensuring their vaccines are up to date, this organization microchip, heartworm test, and give them heartworm prevention. They also provide dental care and groom them when necessary. With the standard of care this pet rescue offers, rest assured you will not adopt a sick or unhealthy dog here.
They always ensure that their dogs are healthy and ready for their new homes. You also have to go through a screening process to adopt a pet from this dog rescue. The screening process starts with your online application, phone interview, and personal and vet reference check.
This organization will also send a team to your home to check if your family and living environment are compatible with the requirements and needs of the pet you want to adopt. They always place their dogs in homes best suited for them rather than on a first-come, first-serve basis.
Lil' Paws Maltese Rescue Details
2. American Maltese Association Rescue
American Maltese Association Rescue is the number one Maltese rescue in the United States. They have a presence in several states in the United States, including Texas. Maltese is often owned by the elite because of their beautiful white flowing coats, great status symbols, and extraordinary personalities.
However, not all Maltese are lucky to be owned by the elite, and American Maltese Association Rescue is dedicated to helping the unlucky ones. This organization comes to aid abandoned, abused, and neglected Maltese in different cities. Pets also go to them from hoarder homes, as the owner surrenders, shelters, and puppy mills.
They also help dogs with varying health conditions, such as infected eyes, broken bones, dangerous heart conditions, rotten teeth, excessive weight, cancer, infection, severe emotional issues, and more. The American Maltese Association Rescue does not have a sanctuary; they are foster-based.
Interestingly, this large pet rescue organization consists of only volunteers, including their foster home all over the country. They have different foster homes, where these dogs are cared for, treated, cleaned up, trained, and given the love and support they need. This association ensures the dogs are safe and healthy before adopting them.
They have been sustaining and providing for these dogs with donations. The pets in these foster homes do not lack anything, including medical care. Furthermore, this organization educates the community about what it takes to own this dog breed and how best to cater to their needs.
American Maltese Association Rescue Details
3. Coastal Bends Small Breed Rescue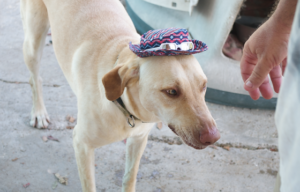 Coastal Bends Small Breed Rescue is on a mission to save as many small dogs as possible, including Maltese. This pet rescue was founded in 1998. Starting with just one dog named Ashley, the organization has grown enormously over the decades. Their mission is to provide small canines a second chance in new loving homes.
They rescue and provide ultimate care for these pets until they find new, forever homes for them. This organization is also on a mission to educate the public about the massive issues associated with animal overpopulation and stop the unnecessary killing of animals in the region.
One of the unique things about this pet rescue is its pet adoption system. They do not only make pet adoption easy, but it also comes with many other benefits. In addition to promoting pet adoption, this organization encourages pet spaying/neutering.
All the pets adopted from this organization have a registered microchip. In addition to being spayed/neutered, the dogs have current vaccinations. Furthermore, your new canine friend comes with free 30 days of pet health insurance. That means you do not have to worry about your pet's medical bills for a whole month after adoption.
To crown it all, you will get a starter pack and dog adoption kit, including collar, leash, shot record, discount coupons, and more. Another unique thing about this pet rescue is that their adoptions are 100 percent guaranteed, meaning you can return the pet to the rescue if there is an issue.
Coastal Bends Small Breed Rescue Details
4. Little Dog Rescue of North Texas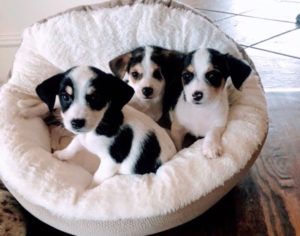 In northern Texas, Little Dog Rescue has been the home of many small dog breeds. This non-profit organization saves, rehabilitates, and finds new homes for lost, abandoned, rejected, and sick dogs. They only rescue and care for small dog breeds such as Maltese. Little Dog Rescue of North Texas does not ignore sick dogs.
They save and provide them with the medical care they need. This pet rescue has dogs in dental surgery, tumor removal surgeries, heartworm treatment, and eye surgery. During the COVID-19 outbreak, they rescued dogs from many people affected by the pandemic who could no longer take care of their pets.
In addition to their regular fostering and adoption programs, this pet rescue offers basic dog training and socialization. Hence, you will not have a lot of training work to do when you adopt a dog from this pet rescue.
Little Dog Rescue of North Texas Details
5. Tiny Paws Rescue
Last on the list of the best Maltese rescues in Texas is "Tiny Paws Rescue." Tiny Paws Rescue has done a tremendous job rescuing and caring for different small dog breeds. This pet rescue is known for its wide variety of small dogs. They specialize in other small breeds, including Maltese, Chihuahua, Boston Terrier, Shih Tzu, Poodle, Beagle, Bichon Frise, and more.
Tiny Paws is a foster-based rescue, and they have foster homes in Spring and Houston. The organization has a dedicated team of volunteers committed to rescuing, rehabilitating, and rehoming neglected, abused, and abandoned small breed dogs. They rescue more dogs every day.
They care for their rescued dogs in loving, healthy, and safe foster home environments. In addition to ensuring these pets are safe, healthy, and loved, their volunteer house parents also work on socialization, crate training, and housetraining. Tiny Paws Rescue also spays/neuters their dogs to prevent pet over-population.
Their dogs are also microchipped, fecal tested, fully vaccinated, on heartworm preventative, and heartworm tested. They take care of all their vet needs before posting them for adoption. This organization also has a friendly pet adoption system that encourages more families to adopt these cuties.
Tiny Paws Rescue Details
Conclusion For The "Best Maltese Rescues in Texas"
Adopting or rescuing a dog is one of the best ways to save the lives of these beautiful creatures. In addition to saving their lives, you create room for more dogs to be rescued. If you are looking for a new small breed fur friend like Maltese, you cannot go wrong with the best Maltese rescues in Texas listed above.
For more guides similar to this list of Maltese rescues in Texas, you can check out:
Before you adopt a Maltese from a rescue shelter in Texas, you can learn more about the breed by watching "10 Guidance Tips For Maltese Dog Owners" down below: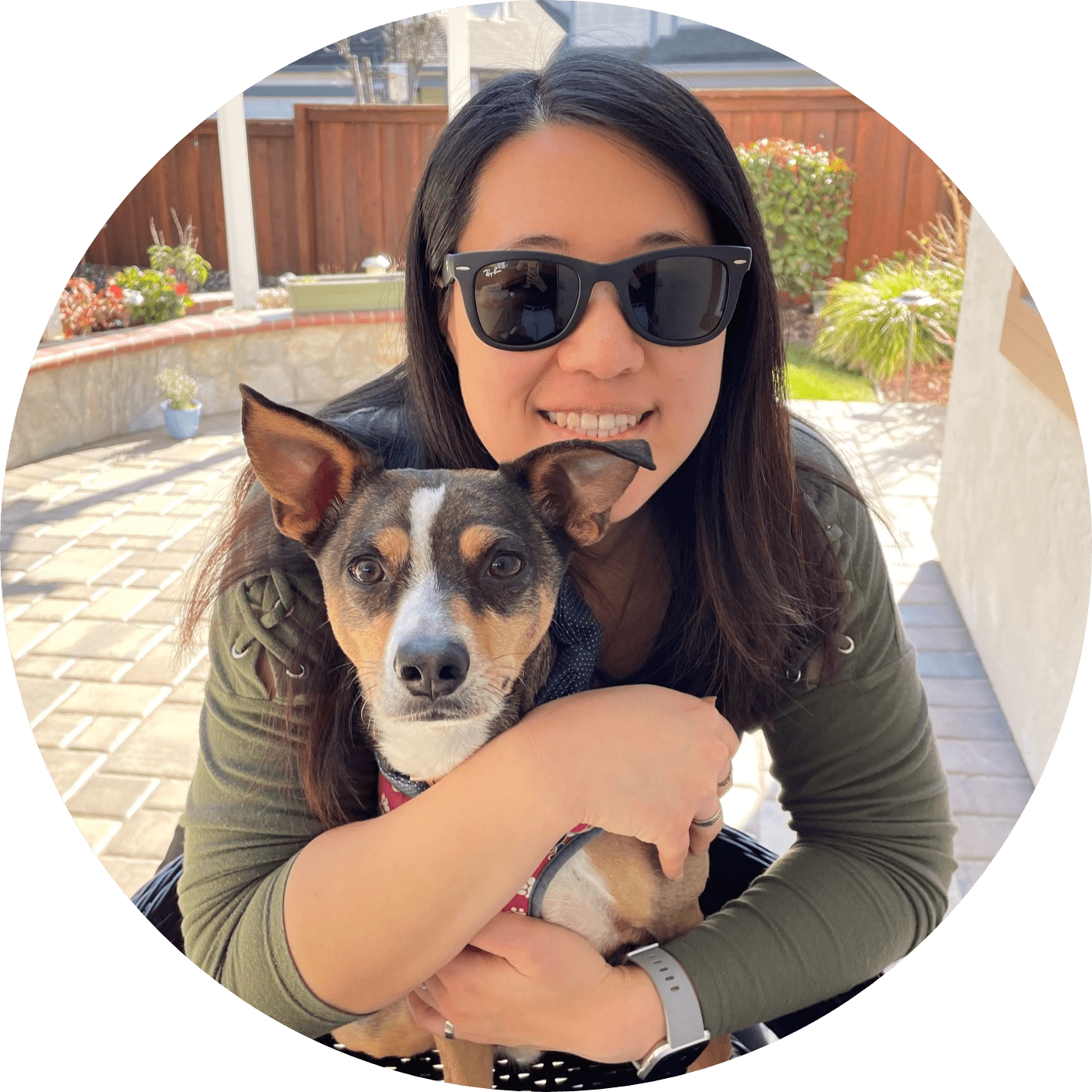 Dr. Sabrina Kong graduated from the Royal Veterinary College in England in 2016 and has been working at a small animal clinic in Northern California since then. She grew up in the Bay Area and got her bachelor's degree from Cal Poly San Luis Obispo. She also became a Certified Canine Rehabilitation Practitioner through a program at the University of Tennessee.
When she isn't in the clinic taking care of her four-legged patients, she enjoys traveling and trying new foods with her friends and her three-legged dog, Apollo. She adopted Apollo from her clinic when he was a puppy with numerous health issues. Dr. Kong truly cares about taking care of animals.