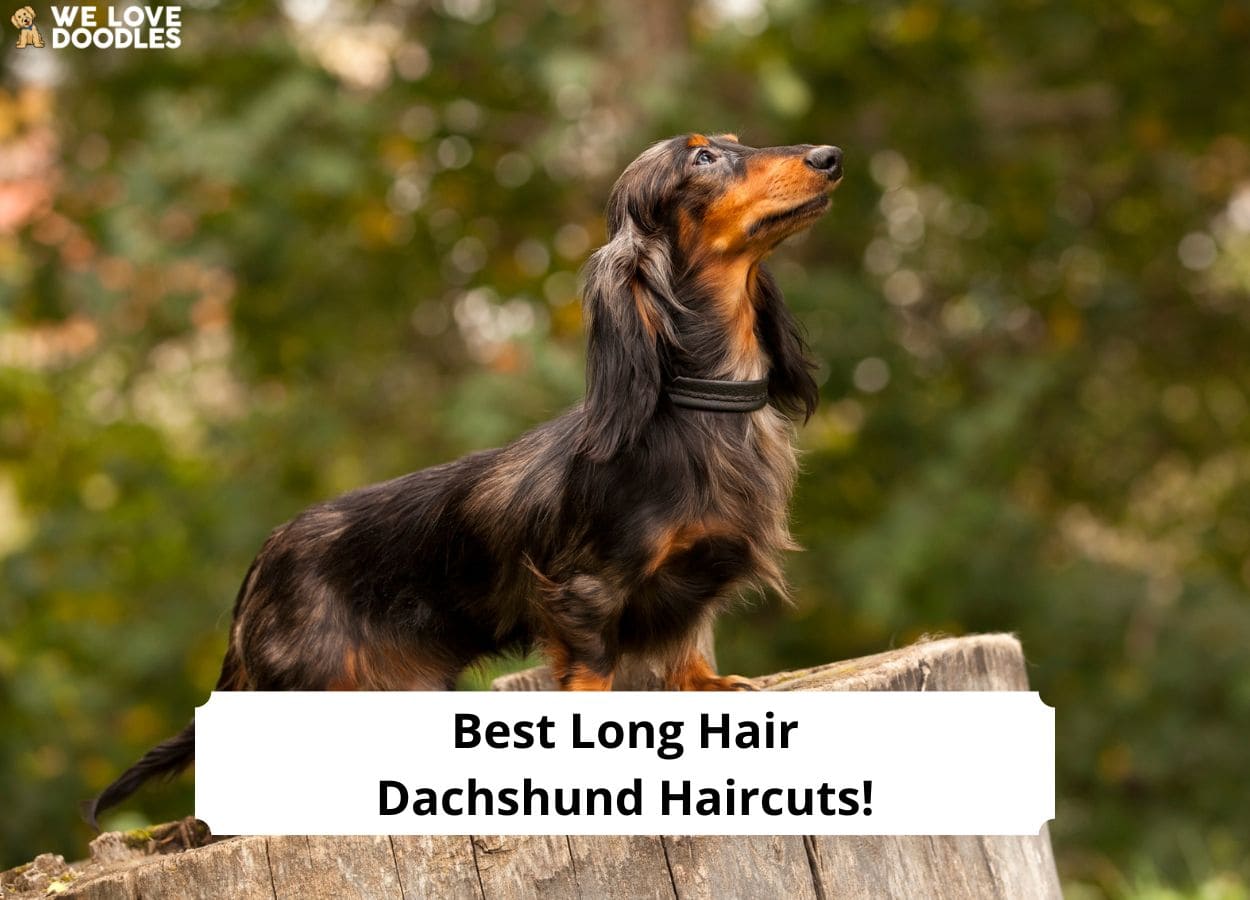 Dachshunds are curious, friendly dogs with a lot of spunk — they never seem to rest. These dogs are famous for their shape and stature, often referred to as the hotdog dog. Dachshunds can have many different characteristics, including short hair, long hair, short legs, and a stubby stature. There are plenty of haircuts that can make your long-hair Dachshund feel comfortable and satisfied.
Dachshunds are typically short, and miniature varieties may not grow taller than six inches. Standard Dachshunds may grow up to nine inches and weigh up to 32 pounds, making them dense and short. These dogs are perfect family pets because they adore children, playtime, and other animals.
Dachshunds may require some hair maintenance, along with other grooming needs. For example, Dachshunds may need to have their nails trimmed every few weeks and should have three teeth-brushing sessions weekly.
So, do long-haired Dachshunds need regular haircuts? Read on to learn about long-hair Dachshund haircuts, grooming, and trimming details.
Before you scroll down this list of Long Hair Dachshund haircuts, check out: Long-Haired Dachshund Puppies For Sale: Top 6 Breeders! (2023) and Where Can You Get Free Dachshund Puppies? (2023).
What Type of Hair Do Dachshunds Have?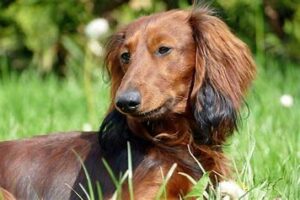 Dachshunds are versatile dogs that can have long hair or short hair. Each type of hair on a Dachshund will require varying care and grooming needs.
Short-Haired Dachshunds
Short-haired Dachshunds don't have an undercoat and will have a single layer of smooth hair that covers the body. These dogs typically come in black, brown, and beige. However, some white and tri-color Dachshunds can have short hair.
Short-haired Dachshunds are easy to brush, but they shed a lot and will require frequent vacuuming. You may brush a short-haired Dachshund often to get rid of dander, dry skin, and excess hair.
Long-Haired Dachshunds
Long-haired Dachshunds are a double-coated dog breed with long, luxurious hair that many people covet. These dogs are lively and adore playtime, which means getting their fur messy and dirty.
Long-haired Dachshunds will need a haircut every six to eight weeks. This ensures they don't suffer from tripping over themselves, getting too hot, or having obstructed vision. Consider keeping a grooming schedule so you never forget to get them to the groomer on time.
How to Groom Your Dachshund at Home
You may be more comfortable grooming your Dachshund at home instead of heading to a grooming salon. Thankfully, there are plenty of ways to make grooming your Dachshund at home easy, effective, and fun.
Use Verbal Commands
Training your long-haired Dachshund to respond to verbal commands can make grooming easier and ensure you have a good time getting them to sit, relax, and enjoy the process.
Use directions to have your dog sit, stay, and lay down to make the bathing and grooming processes quick and painless.
Always ensure your Dachshund is trained before going anywhere near them with scissors or other grooming tools.
Gather Your Tools
Long-haired Dachshunds may require more grooming tools than a typical dog might. These dogs will likely need a brush, wide-toothed comb, trimmers, scissors, and an undercoat rake to get the best possible grooming experience.
An undercoat rake is essential to safely remove any dead hair or excess hair from your dog without causing pain or removing the vital portions of your dog's undercoat.
Start a Routine
Create a routine out of the grooming process so your Dachshund knows what to expect when it's time to bathe, trim, or brush. A structure can help keep your dog calm and happy when they are about to be groomed.
Consider using the same bathtub or shower to get them acclimated with the location and ensure they associate the room with a peaceful and calm experience.
Other Grooming Needs
Your Dachshund will have a variety of other healthcare and grooming needs. This dog breed will likely need routine nail care, oral care, and brushing to keep healthy and happy.
Nail Care
Every dog, regardless of breed, will need to have its nails trimmed and filed every six to eight weeks to ensure they aren't in pain and don't cause injuries to any family members in the home. Additionally, untrimmed nails may cause property damage while running across the furniture.
Investigate your dog's nails to determine if it's time for a trim. If you can see a lot of clear or yellow nails or hear them against the floor, it may be time for a trim.
Oral Hygiene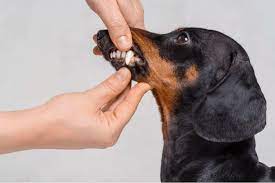 Your dog should have a consistent oral care routine established early to prevent periodontal disease and heart problems from festering bacteria. Your dog should have its teeth brushed three times a week to get rid of plaque and bacteria that can have a lasting impact on your dog's overall health.
Brushing & Bathing
Long-haired Dachshunds will need to have their long coat of fur brushed almost every day. These dogs are at risk of developing knots and tangles if their fur isn't manicured daily.
You may want to consider using coconut oil on your long-haired Dachshund if you suspect you won't be able to brush their fur for a day or two. Coconut oil can trap moisture and prevent dry skin.
8 Best Long Hair Dachshund Haircuts
Many of these Dachshund haircut styles will make them look regal and stunning. However, these haircuts are some of the best and will ensure that your precious pup is feeling cozy, comfy, and healthy. Make sure to take long-haired Dachshund haircut pictures, before and after!
Summer Cut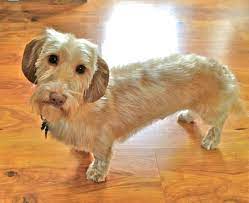 A summer cut is one of the best haircuts for your dog. This cut can make your dog comfortable in the warm weather and ensure they don't get harmed by tropical locations, heatstroke, or heat exhaustion.
A summer cut will make sure your Dachshund has its hair trimmed short enough to allow a breeze to cool them without touching its undercoat.
Uniform Cut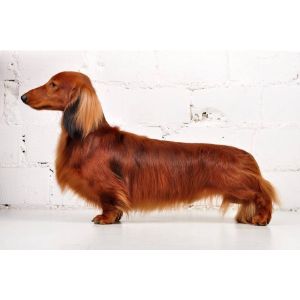 A uniform cut will give your Dachshund an even haircut and make them look regal and elegant. This haircut will ensure that each strand is cut to the same length, whether short or long. The uniform cut can be close to the skin or longer to provide whatever your dog needs.
A uniform cut in summer will likely be shorter than one in winter.
Lion Cut
A lion cut is a long hair Dachshund haircut that will make your Dachshund look like an elegant lion.
This haircut will take off a large amount of body hair and leave a stunning, large mane of fur around the neck, chest, and head. This mane of fur will be manicured and likely leave your precious pup with enough luxurious hair to keep them warm in the winter.
Clean Shave
You long-haired Dachshund should never receive a clean shave unless it is necessary. Dachshunds have an undercoat that helps them regulate their body temperature. Without this undercoat, a Dachshund may be uncomfortable and struggle in varying temperatures.
A clean shave may only be used when a medical concern arises, like an infestation of fleas or ticks. Consider opting for chemicals and shampoos to help with pests first, and if those products don't work, you may choose to shave your Dachshund one time to address the issue.
Additionally, a clean shave may be required when a medical procedure must be performed on your dog.
Mohawk Cut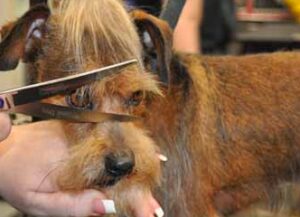 A mohawk cut is a fun and lively haircut style that is perfect for parties and holidays. You long-haired Dachshund should never be shaved, but the mohawk cut can still work with larger amounts of hair.
Your groomer can trim the hair on the sides of your dog's body down and leave a mohawk strip down the head and back of your Dachshund.
Long Hair Trim
A long hair trim will have your Dachshund looking regal and lovely but won't cut your dog's hair very short. Instead, this haircut will focus on providing your dog with a manicured, long-hair look.
Your dog's groomer will likely trim the underside of your long-haired Dachshund to ensure they don't get a lot of dirt, grime, and mud on their coat.
Puppy Cut
Puppy cuts are the most common for puppies, but adult Dachshunds look like puppies with this haircut. A puppy cut will trim your Dachshund's hair as short as possible with a focus on ensuring the fur around the underbelly and back legs is trimmed and manicured the most.
This haircut will leave more hair around the head and face, leaving them looking poofy.
Show Cut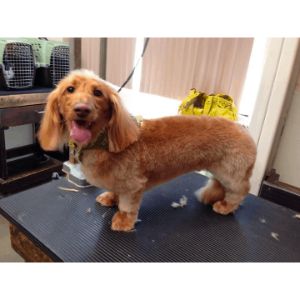 Show cuts aren't common for everyday Dachshunds but can be used to present them during shows and competitions. A show cut will keep the dog's coat poofy about its neck, underbelly, head and ears, and at the back of its legs. A show cut is characterized by big, poofy hair around the ears.
Frequently Asked Questions
Choosing the right haircut for your long-hair Dachshund can be challenging, but these answers can help you decide on the best choice for you and your precious pup.
Do long-haired Dachshunds need haircuts?
Long-haired Dachshunds will need to get a haircut or trim every six to eight weeks because their hair grows quickly and can easily cause issues for them, including cleanliness or obstructed eyesight.
How should a long-haired Dachshund be cut?
The best haircut for your long-haired Dachshund is one that makes them the most comfortable. This haircut could be a simple trim or a show cut, depending on the temperament and desires of your dog.
Do long-haired Dachshunds have a double coat?
Long-haired Dachshunds have a double coat, meaning the coat underneath helps regulate temperature and keep them cool during hot, uncomfortable weather.

Your dog's undercoat should never be shaved or trimmed, however — this can harm your dog's ability to cool down and heat up.
Why is my long-haired Dachshund's hair fluffy?
Your long-haired Dachshunds may have fluffy hair if they need a bath, have had a recent haircut, or are feeling the effects of the humidity outside.
Should you trim around the pads of a Dachshund?
Trimming around the pads on your Dachshund can be helpful. Too much hair can cause slipping and sliding, but trimming the hair can improve traction and make running easier for your Dachshund.
Conclusion for "Best Long Hair Dachshund Haircuts"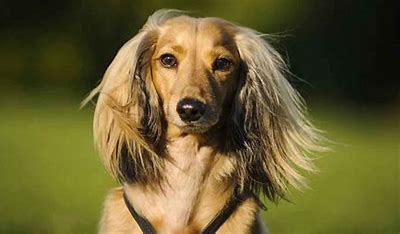 Long-hair Dashchund haircuts can be an exciting adventure for both you and your dog. You may want to experiment with haircuts and choose a different haircut every time to see which haircut your dog seems happiest with.
Always look for signs of comfort and health when deciding which haircut is the best for your dog.
You may want to choose a clean shave if your dog has spent a long time in a shelter or you have concerns about pests burrowing into your dog's hair and skin. Many haircut options for Dachshunds will have your dog looking regal or like another animal altogether.
Consider grooming your dog's hair at home if you feel like your vision for their haircare is not being met by a dog groomer. Although challenging, you can train your dog to sit still, listen to verbal commands, and behave nicely while you trim and manicure their hair.
For more guides similar to this list showing Long Hair Dachshund haircuts, you can check out these other articles:
If you find these Long Hair Dachshund haircuts interesting, you can learn more about grooming your companion by watching "Grooming A Long Haired Dachshund [CC] (rev)" down below:
Garrett loves animals and is a huge advocate for all Doodle dog breeds. He owns his own Goldendoodle named Kona. In addition, he volunteers at the Humane Society of Silicon Valley, where he fosters dogs and helps animals. Garrett enjoys writing about Doodles and believes that dogs can teach humans more about how to live than humans can teach a dog.
Why Trust We Love Doodles?
At We Love Doodles, we're a team of writers, veterinarians, and puppy trainers that love dogs. Our team of qualified experts researches and provides reliable information on a wide range of dog topics. Our reviews are based on customer feedback, hands-on testing, and in-depth analysis. We are fully transparent and honest to our community of dog owners and future owners.