You've likely heard of the substance called glycerin. It's a natural compound with usage in many businesses such as skincare, food, and automobile industries. But how safe is glycerin for dogs?
There is limited data on whether glycerin is safe for dogs or not. Most vegetable glycerin is safe for dog consumption, but then again, the type of glycerin is generally not specified on dog food packaging. Ultimately, it's best to avoid feeding your dog food containing glycerin.
Keep reading as we analyze the safety of glycerin for dogs in depth.
Before you read a more in-depth answer to this guide, "Is Glycerin Bad For Dogs," check out: Is Sudocrem on Dogs Safe? (2023) and Is Maltodextrin Safe for Dogs? (2023).
What Is Glycerin?
This is a colorless, odorless liquid created from vegetable oils or fats. It is sometimes classified as just "glycerin," and other times it is described as "vegetable glycerin."
It can help relieve dry skin because of its antibacterial and antiviral effects. In the context of the food industry, glycerin has a role in both the maintenance of moisture and the addition of sweetness.
Glycerin is used in a lot of different kinds of food as a solvent for different kinds of flavors and colors. The healthcare industry uses it as a lubricant in a variety of operations and treatments.
In the cosmetic industry, glycerin prevents cosmetics from drying out, helps distribute ingredients evenly, soothes skin, and calms irritated hair.
Vegetable glycerin's numerous health benefits have led to its usage for hundreds of years. When applied topically, it does not harm the skin or trigger allergic responses. With its humectant characteristics, it effectively draws moisture from the air to hydrate the skin and hair.
As a bonus, glycerin helps soothe and protect skin by creating a barrier on its surface that keeps harmful irritants out while sealing in necessary moisture. It can also prevent dandruff and regulate sebum production, both of which can be detrimental to a healthy scalp.
Glycerin Safety for Dogs by Type
There are different types of glycerin in the market so it's important to assess their safety by type.
Ethylene Glycol
Ethylene glycol is an odorless liquid that has a sweet pleasant taste. Most automobile antifreeze formulations have ethylene glycol as their primary active component.
Many windscreen de-icing chemicals, hydraulic brake fluid, motor oils, solvents, paints, photo processing solutions, wood stains, inks, and printer cartridges also contain ethylene glycol, but at much lower, safer amounts.
Ethylene glycol has a pleasant taste, which could entice dogs. Antifreeze spilled or leaking onto garage floors or driveways will attract many animals, many of which will intentionally drink the ethylene glycol.
Ethylene glycol has a small margin of safety, so even a small amount can cause serious poisoning if it is ingested. Dogs can die from a tiny amount such as half a teaspoon per pound of body weight.
Propylene Glycol
Compared to ethylene glycol, propylene glycol is relatively non-toxic. The liquid has several applications in the medical, chemical, and culinary fields. It is also employed as an antifreeze agent.
The unique molecular makeup of propylene glycol makes it suitable in animal feed, except cat food. The Food and Drug Administration determined that low levels of propylene glycol in dog food are safe.
The addition of propylene glycol improves the dog food's flavor and aroma while also making it chewy and softer to eat. There is, however, a lack of data regarding the long-term effects of propylene glycol on a dog's health.
Vegetable Glycerin
"Glycerol" and "glycerin" are both names for vegetable glycerin. It is obtained from vegetables or plant-based sources that include soybeans, coconut, and palm oil among other examples. It has a pleasant sweetness and no discernible odor or color.
The cosmetics, food, and drug industries rely heavily on vegetable glycerin. This product is 100% plant-based and contains no animal products.
As a result, the use of vegetable glycerol in animal feed is considered safe. But glycerin isn't required for dog food. It's best to look for alternative, natural dog food options if you have access to them.
Crude Glycerin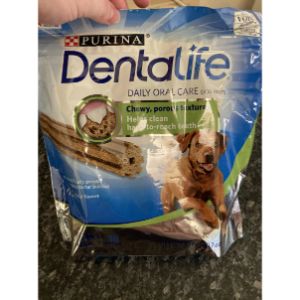 Crude glycerin is being produced in massive quantities. It's made from biofuels and is quite hazardous. Because of the method used in manufacturing, the glycerin retains a high concentration of sodium and wood alcohol (methanol).
Methanol is a highly combustible poison you don't want to give your pet.
Since certain dog foods contain crude glycerin, the FDA is debating whether or not to ban the ingredient altogether. Unfortunately, it can be tough to tell the exact type of glycerin used in dog food.
Is Glycerin Bad for Dogs?
In this section, we'll discuss the safety and usage of glycerin for dogs.
Hair and Skin Care
Shampoos and other skin care products containing glycerin are fine for use on dogs. It helps retain moisture, which means it's great for soothing dry skin on your dog.
You should try to find skin care products that contain natural elements like vegetable glycerin.
Herbal Medicine
Vegetable glycerin is used in place of alcohol in the extraction process of several herbal medications.
Dog owners do not need to worry about their fur babies consuming glycerites. The amount of glycerin in your dog's medication is negligible because he or she will only receive a few drops.
Also, some dogs may prefer them to alcohol tinctures due to the sugary flavor. Glycerites can be preferable to tinctures for diabetic or alcohol-sensitive dogs because they are digested more like triglycerides instead of sugar.
Some experts advise checking the origin of vegetable glycerin before making any purchases. Some businesses rely on the low-grade, industrial vegetable glycerin produced during the biodiesel manufacturing process.
This is also why you shouldn't use glycerin derived from corn, as it is used to produce biodiesel, especially if the corn was not grown organically or was genetically modified.
Therefore, if the label merely reads "vegetable glycerin," you should contact the manufacturer for more information. Common options for vegetable glycerin include those derived from organic coconut oil, palm oil, or soybean oil.
Dog Food And Treats
Few studies have looked into whether or not glycerin is safe for dogs. That means there is not sufficient evidence to suggest that it is either dangerous or safe.
There is some evidence that glycerol, which is commonly found in semi-moist pet diets, inhibits the ability of young dogs to convert food into energy. Therefore, giving your dog any food containing this ingredient regularly is generally not a good idea.
According to one study, high levels of glycerol consumption (35%) did not impede the physical development of puppies between the ages of five and 35 weeks, nor did they have any other discernible consequences. However, the sample size was tiny, with only three dogs receiving glycerol.
A potential cause for concern is that those dogs who were fed glycerol drank much more water and urinated five times as much as the control group.
A separate study confirmed that oral glycerol has diuretic action in dogs, although this is not unexpected. A lack of knowledge about the ingredient's effects is yet another reason to proceed with caution, particularly if your dog's kidneys could be put under unnecessary strain.
Should I Avoid Feeding My Dog Glycerin?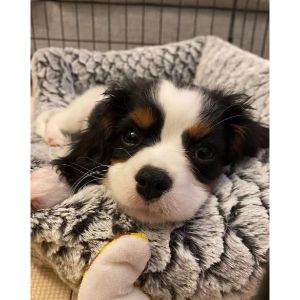 Glycerin is a synthetic substance that has undergone chemical processing. Another issue is that glycerin could make up a substantially larger share of the final product than you anticipate.
However, the label may be deceiving if it lists glycerin as a minor ingredient. That's because glycerin doesn't lose any of its volume when heated. Since other components lose moisture and shrink while cooking, a wet treat whose formula calls for 10% to 15% glycerin winds up with 20% to 30% glycerin concentration.
In both cats and dogs, excess weight is a major contributor to the development of a variety of disorders. Glycerin can account for as much as 30 percent of the total calorie content of pet treats. When converted, this amounts to eight teaspoons of sugar for every 100 grams of pet food.
In addition, because glycerin does not fit the definition of carbohydrate or sugar, it will never be included in the total calorie count that is listed on the nutrition label.
Therefore, the lack of studies regarding long-term or chronic impacts makes it essential to exercise caution. Don't give your pet a lot of treats or foods sweetened with vegetable glycerin.
Check the Label
Glycerin is not included in every commercially available dog food or treat. Before buying something new for your dog, make sure you read the entire ingredients list. You can discover a greater variety online, but local pet stores will likely have plenty.
If you want complete control over what goes into your dog's diet, you may create food and treats from scratch. However, you need to make sure they are getting enough of the necessary nutrients to stay healthy in the long run. Just like people, they require foods that contain protein, complex carbs, fat, vitamins, and minerals.
Depending on your dog's breed, size, age, and health status, your vet can recommend specific nutrient ratios. Cooking healthy and appetizing dog food is as simple as combining a protein (chicken, turkey, or beef) with vegetables and a carbohydrate source (like brown rice) to make a balanced meal.
Making treats for your dog could be as easy as combining brown rice and peanut butter in a bowl and molding the end product into small balls, or it could be as complicated as baking dog biscuits out of whole-grain flour in the same way you would bake cakes or muffins.
Vegetable glycerin is best avoided in regular dog food and should be limited in dog treats. Also, if you decide to give your pet treats that include glycerin, double-check the label to be sure vegetable glycerin is listed as an ingredient.
Otherwise, it's probably a byproduct of the petroleum industry. Then take it a step further and investigate the vegetable glycerin's composition. Vegetable glycerin should ideally be obtained from organic plant oils.
Frequently Asked Questions
Why is glycerin bad for dogs?
Dogs can have diarrhea, cramping, and gas due to excess glycerin. It's also unhealthy due to its high sugar content.
Why is glycerin used in dog food?
Glycerin binds water in dog food and gives it a chewy texture.
What are the side effects of glycerin?
Side effects of glycerin include allergic reactions, swelling, diarrhea, gas, constipation, and cramps.
Conclusion

for "Is Glycerin Bad For Dogs"
So, there are many types of glycerin, and they have many uses when it comes to dogs. It can be quite difficult for an average dog owner to determine whether it's safe, and the lack of data does not help.
As such, it's best to consult with your veterinarian so you know your dog has a healthy diet.
If you find this guide, "Is Glycerin Bad For Dogs," helpful, check out:
Learn more by watching "Worst Dog Food: 14 Unhealthy & Toxic Ingredients to Avoid" down below:
Garrett loves animals and is a huge advocate for all Doodle dog breeds. He owns his own Goldendoodle named Kona. In addition, he volunteers at the Humane Society of Silicon Valley, where he fosters dogs and helps animals. Garrett enjoys writing about Doodles and believes that dogs can teach humans more about how to live than humans can teach a dog.
Why Trust We Love Doodles?
At We Love Doodles, we're a team of writers, veterinarians, and puppy trainers that love dogs. Our team of qualified experts researches and provides reliable information on a wide range of dog topics. Our reviews are based on customer feedback, hands-on testing, and in-depth analysis. We are fully transparent and honest to our community of dog owners and future owners.