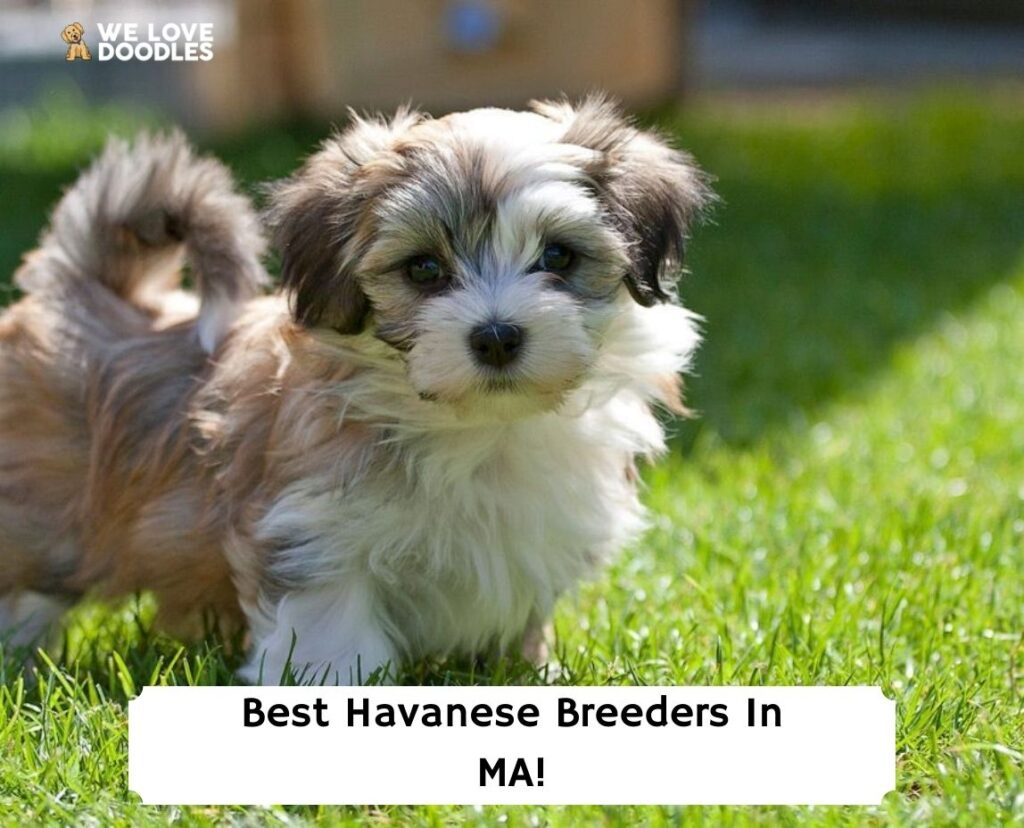 Havanese puppies are tiny dogs with big hearts. With their springy step and gleaming eyes, Havanese are frequently referred to as the Energizer Bunny of dogs.
This happy-go-lucky Latin dog breed is content to be wherever it can bask in the spotlight. Their extroverted charm makes them a favorite show dog, but they are just as happy being a star on your city block or at home on your lap.
If this makes you want this Cuban-native breed even more, then we highly suggest you read our post before purchasing a Havanese puppy. In this post, we'll take a look at the top Havanese breeders in Massachusetts. We've also added in breeders from neighboring states since there weren't many reputable breeders.
When you're looking for a Havanese breeder in Massachusetts, you'll want to avoid backyard breeders and puppy mills. In general, you'll want a breeder who offers a health warranty, health checks their puppies, and specializes in the dog breed. If you don't purchase your Havanese puppy in Massachusetts from a good breeder they may develop health problems later on.
Other articles you would like: Small Dog Breeds That Don't Shed and Training Collars For Small Dogs.
1. Meadowview Havanese Massachusetts
Meadowview Havanese puppies in Massachusetts is owned and run by Karen Marie. Karen strives to not only produce beautiful Havanese puppies and continue her show line but also to advocate responsible breeding to guarantee that her Havanese dogs thrive for future generations.
Karen holds the title of AKC Breeder of Merit.  She claims that the badge, as well as her extensive experience in the show ring, attests to the high standards to which she raises her Havanese dogs in Southwick Massachusetts.
All of the breeder's Havanese are raised and trained in her home. She spends a lot of time socializing with her puppies so that they can readily adjust to their new lives with you. Karen achieves this through a variety of enrichment strategies, including puppy culture, sound desensitization, and crate training, among others.
This breeder's Havanese puppies come with a 12-month health guarantee, a puppy starter pack, a certificate of health, and AKC registration.
Havanese Breeder Information:
2. Hudson Valley Labradors And Havanese Of Claverack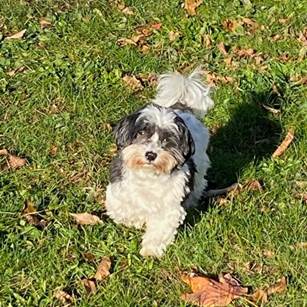 When Terri Melynk met her sister-in-law's Labradors, it was love at first sight. After extensively learning about Labradors, Terri believed she could help improve the quality of Havanese dogs offered to the public.
As Terri got older, she realized a smaller dog would better suit her lifestyle. After researching smaller breeds, she selected the Havanese for their friendly personalities.
2 decades later, Terri still strives to produce quality Havanese puppies that are healthy, structurally sound, intuitive, and have excellent temperaments. The Havanese dogs are socialized using various enrichment methods such as Sound desensitization, Socialization with children and adults among others.
Past customers have mentioned how Terri's passion for the Havanese pours into every aspect of her breeding program.
All of Terri's Havanese puppies for sale in Massachusetts are genetically tested and cleared for eyes, hips, elbows, and cardiac. Her adult Havanese dogs are seen yearly for health exams and updates on vaccinations.
Every Havanese dog comes with a 12-month health guarantee, health certificate, and AKC registration.
Havanese Breeder Information:
3. Peace Love Havanese MA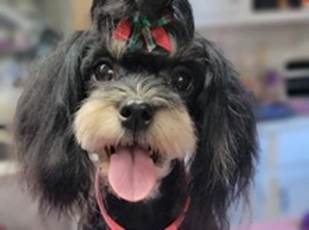 Diane Moshe describes herself as a city girl who moved to the country because she loves dogs and breeds them. Dogs, especially Havanese dogs, have always been this breeder's passion.
She has transformed this passion into care and love for each Havanese puppy that passes through her hands in her breeding business.
Before breeding, all of the breeders' dogs are health checked following the breed standard and undergo rigorous health examinations, including DNA testing. This is to assure that each Havanese puppy will be healthy, structurally sound, and have a great chance at a wonderful life with you.
This Havanese breeder in Massachusetts resides on a 5-acre property near the tri-state area, where the Havanese adult dogs and puppies have plenty of space to go about.
This breeder's Havanese puppies come with a 12-month health guarantee, a health certificate, a microchip, and an AKC registration.
A Havanese puppy for sale in Massachusetts from Diane will cost between $3,800 and $4,000.
Havanese Breeder Information:
For more articles check out: Best Havanese Breeders in Michigan! and Best Havanese Breeders in Illinois!
4. Court Jester Havanese
Sarah grew up in a show home that bred and showcased Bichon Frise and Havanese. This experience shaped her love for dogs and breeding at the tender age of 10.
Although her mom retired from showing and breeding both breeds, Sarah is carrying on the love of Havanese and breeding with her own family. The breeder counts it as joy when she raises the puppies and they turn out to be a great blessing to their forever families.
To achieve this, Sarah is keen on hand-raising each and every Havanese puppy. The puppies are born with Sarah's help and she sleeps by their side for their first week of life.
As the puppies grow, they receive tons of love and care as if they are the breeder's own children. This type of care shines through each Havanese puppy in their forever homes with the joy and blessings they bring.
Sarah is also keen to socialize the puppies early in life to ensure they are well-adjusted to a home environment and activities that happen in a busy household.
Some of the enrichment methods the breeder uses include noise desensitization, socialization with adults, socialization with children, socialization with other dogs, puppy manners, puppy pad training among others.
Each Havanese puppy comes with a 12-month health guarantee and lifetime support from Sarah. A Havanese puppy from this breeder will cost you $2,500. This Havanese breeder is not located in Massachusetts, but close by in Pennsylvania.
Havanese Breeder Information:
5. Harmony Havanese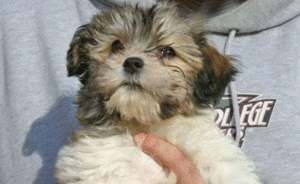 Jeffrey Saltzman purchased his first show dog in 1988 and has been hooked on showing dogs in conformation ever since.
From a Keeshond through Golden Retrievers, the breeder has always had medium to large dogs.  However, in 2003, Jeffrey's friend told him about Havanese. After researching the breed, he got one!
After purchasing his first Havanese in 2004, Jeffrey was hooked and the rest is history.
All of Jeffrey's Havanese are nurtured as members of his family in the breeder's home. They are well-socialized and interact with all visitors to the breeder's home.
Jeffrey states that as a breeder, he places a premium on quality and temperament, as well as the health and happiness of his Havanese puppies.
Before leaving for their new homes, all of Jeffrey's Havanese puppies are vaccinated, dewormed, and examined by a licensed veterinarian.
Jeffrey offers a Lifetime Health Guarantee on Havanese puppies, which covers genetic conditions and defects.
Havanese Breeder Information:
6. Involo Papillons & Havanese
New Jersey-based InVolo Papillons & Havanese is owned and run by three breeders – Michael, Donna, and Gia Garofalo.
Their three breeders' date their love for dogs to 25 years ago when their parents bought a Papillon companion, Mimi. The trio was enamored by Mimi and even though she never won a point at the AKC dog show, they were hooked.
The breeders say their goal has always been to produce healthy and happy Papillons that excel in the ring and make even better companions.
In the past 10 years, the Garofalos have produced over 100 AKC champions and have multi-generational show winners. Despite all these achievements, the breeders say their greatest achievement is creating a family of healthy, sound, and smart dogs to share your life with.
The Havanese puppies are well socialized in a home environment and do well around children and other dogs. The breeders try to expose our puppies to as many different experiences as possible before leaving their New Jersey home.
A Havanese puppy from this breeder costs $3,500 to $4,000.
Havanese Breeder Information:
7. Havanese By Wepraze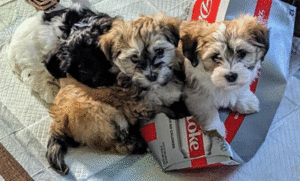 Havanese by Wepraze is owned and run by Ashby Currie. The Maryland-based breeder aims to produce healthy and happy Havanese dogs that will make great life companions for you.
Ashby says that each of her Havanese dogs has brought so much happiness to her life and she hopes they will do the same for you.
The breeder ensures that all her dogs undergo extensive health tests such as DNA testing before breeding. This is to ensure that your Havanese dog will be as healthy as possible.
Havanese Breeder Information:
8. Dearheart Havanese
Last on the list of Havanese breeders in Massachusetts is Dearheart. Dearheart Havanese is owned and run by Deirdre Harb. The Virginia-based breeder fell in love with the Havanese breed many years ago.
She began showing her Havanese dogs in AKC shows and from this, a desire to better the breed was born. Today, Deirdre loves putting her efforts towards giving each Havanese puppy a better life. She enjoys watching them grow from the first time she holds them in her hands until they go to their forever homes.
Deirdre focuses on the health and socialization of her Havanese puppies in her breeding program. Before breeding, each adult Havanese dog is fully health-tested, and the puppies are raised to be well-socialized family members with excellent temperaments.
All Havanese puppies from this breeder come with a 12-months health guarantee and lifetime support from Deirdre.
Havanese Breeder Information:
Conclusion For The Best Havanese Breeders In Massachusetts
Havanese are a great addition to any family. They adore being around humans and thrive when they have social interaction. They love children, other dogs, and most pets which makes them a great family dog. We wish you the best in your search for a Havanese breeder in Massachusetts!
You will also like:
Garrett loves animals and is a huge advocate for all Doodle dog breeds. He owns his own Goldendoodle named Kona. In addition, he volunteers at the Humane Society of Silicon Valley, where he fosters dogs and helps animals. Garrett enjoys writing about Doodles and believes that dogs can teach humans more about how to live than humans can teach a dog.
Why Trust We Love Doodles?
At We Love Doodles, we're a team of writers, veterinarians, and puppy trainers that love dogs. Our team of qualified experts researches and provides reliable information on a wide range of dog topics. Our reviews are based on customer feedback, hands-on testing, and in-depth analysis. We are fully transparent and honest to our community of dog owners and future owners.