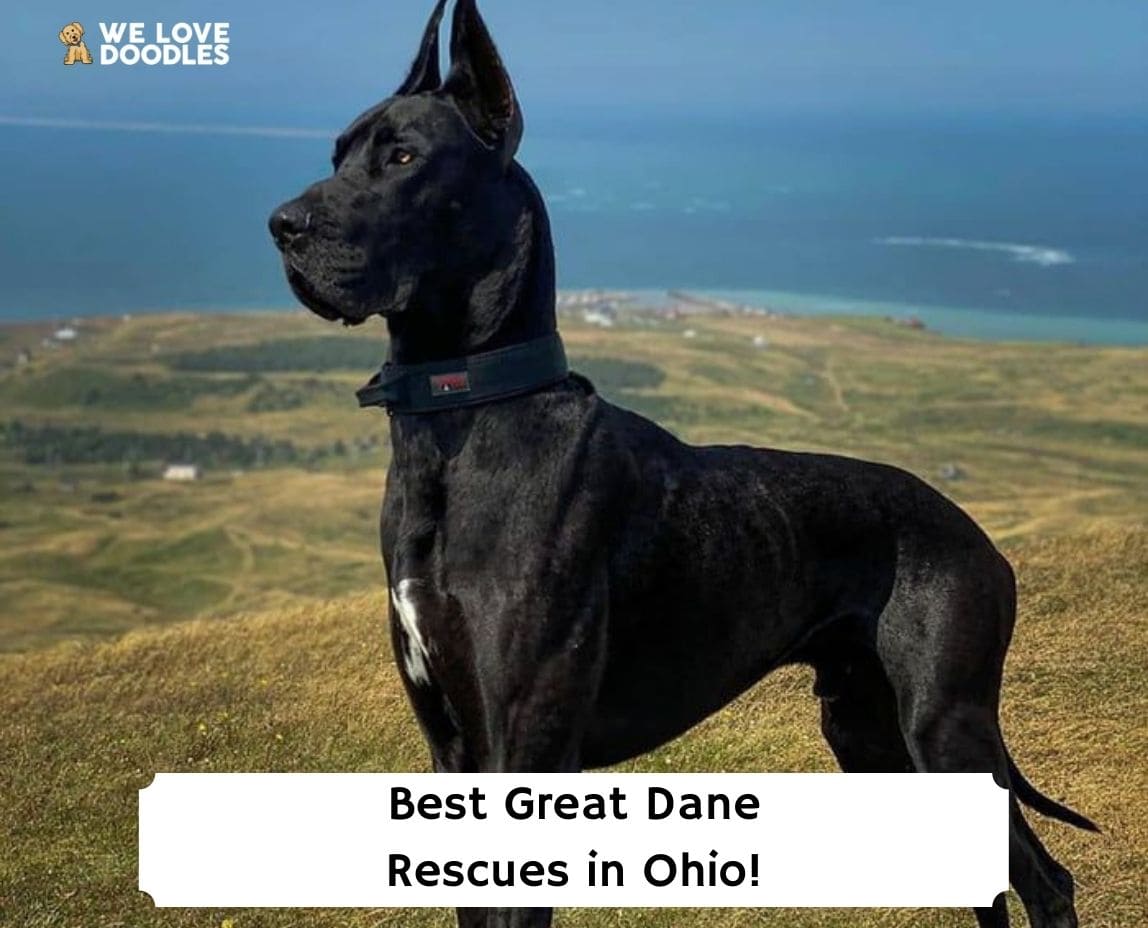 Are you searching for the best Great Dane rescues in Ohio with available dogs for adoption? Here's what you should know. Many people can easily remember the first time they encountered a Great Dane. Since most dogs are fairly small (especially by comparison), and Great Danes are fairly uncommon, it can be a surprise the first time you lay eyes on these massive puppies.
Great Danes are sweet and affectionate, and many are even easily scared despite their size. Commonly referred to as "gentle giants," these dogs and their great personalities have been well-represented in TV classics like Scooby-Doo and the Jetsons and even in the famous cartoon Marmaduke.
Originally bred to be hunting and guard dogs by German nobility nearly 500 years ago, these sweet dogs have been loving companions for families throughout centuries. Great Danes are famously cuddly and hate being alone— many owners even joke that their 200-pound puppy seems convinced it's a lap dog.
In addition to their size and sweet disposition, Great Danes are known for being one of the friendliest dog breeds around, and they get along really well with children and other dogs. Given their large size, however, these dogs aren't well suited to apartment living or smaller spaces, as they need a bit more room than that to stretch out.
Great Danes are playful and energetic and love to run and play whenever the opportunity presents itself. If you're looking to add one of these cuddly dogs to your family, we couldn't be more excited for you. That being said, we understand that sometimes it can be confusing to know where to start looking for your new Great Dane.
Many people believe that for purebred dogs like the Great Dane, their only option is to purchase a puppy from a breeder, but this isn't the case. You can adopt a Great Dane fairly easily if you're willing to do the research and consistently work towards that goal.
Not only are Great Danes frequently seen in regular dog shelters, but you can also adopt them from breed-specific rescues focusing on finding loving homes for Great Danes from bad situations. To make your search as easy as possible, we took the time to research the best Great Dane rescues in Ohio. Check out these awesome rescues, and don't forget to learn more about how you can support their missions.
Before you scroll down this list of Great Dane rescues in Ohio, you can check out these other dog rescue shelter recommendations from our team at We Love Doodles: Best Small Dog Rescues in Ohio and Best Greyhound Rescues in Ohio.
Find a Great Dane Rescue Shelter Near Me in Ohio
Here's a list of the best Great Dane rescues in Ohio with available dogs for adoption.
Great Dane Product Recommendations: Best Dog Door For Cold Weather and Best E-Collars For Large Dogs.
1. Harlequin Haven Great Dane Rescue

Harlequin Haven Great Dane Rescue is a certified non-profit dog rescue organization devoted to rescuing and rehoming Great Danes in the Ohio area. All of the dogs that this organization rescue is in serious need of some TLC, whether they were sick, abused, abandoned, injured, or neglected.
This group is primarily focused on ensuring the health and safety of their dogs, and they always make sure that the dogs go to good, loving homes that can care for them the way they deserve. To check out their list of adoptable dogs, head to their website today.
Harlequin Haven Great Dane Rescue Details
2. Great Dane Rescue Inc.

Although this rescue is technically headquartered in Plymouth, Michigan, they serve several areas, including Michigan, Indiana, Ohio, Illinois, and Ontario, Canada. This group is a non-profit dog rescue dedicated to rehoming Great Danes that have been abandoned.
They have many certifications and memberships for groups like the Great Dane Club of America, the Michigan Purebred Dog Rescue Alliance, and more. Each incoming dog to this rescue is evaluated for health and temperament concerns before being placed into a loving foster home to await adoption.
If needed, they are given whatever medical treatment they require to ensure they're healthy and happy as soon as possible. Each dog is also neutered or spayed before being listed for adoption. This rescue has a lot of requirements for their potential dog owners, so you should be ready to discuss this and sign a contract detailing their expectations if you choose to adopt through them.
These expectations include promising that your Great Dane will never be kept outside (it must be an indoor dog, so to speak), meeting certain living condition standards, and returning the Great Dane to their care if the adoption does not work out for some reason. Additionally, this rescue provides counseling and guidance for the care and training of your Great Dane.
Great Dane Rescue Inc. Details
More About Great Danes From Rescue Shelters in Ohio
Great Danes are such wonderful dogs, but they also, unfortunately, are predisposed to a few serious health conditions that you need to be aware of as a potential owner. Although a few health concerns are especially common in Great Danes, many of the issues in question are simply common in larger dogs, and it's understood that that's part of the territory when owning a larger breed.
When it comes to Great Danes, the main health concerns that owners often encounter are heart disease, hip dysplasia, bone cancer, and gastric torsion. These are serious concerns and require treatment— or, in extreme cases, euthanasia— but gastric torsion is the most common associated with Great Danes.
This condition is caused by a buildup of gas in the stomach that can cause the stomach to flip over, blocking off the entrance and exit to the stomach. This condition is life-threatening and requires immediate medical attention. If you're considering adopting a Great Dane, be sure to learn the signs, symptoms, and preventative measures for gastric torsion.
Investing your time and effort into thorough behavioral training is crucial for large breeds like Great Danes. Given that Great Danes are so large, it truly can pose a safety issue if they aren't well trained. We've all seen untrained dogs that like to jump up on strangers, pull hard on leashes, and generally do what they want.
The only difference is that smaller dogs do this is simply annoying or impolite. When a Great Dane does these things, it can cause serious injury in certain circumstances. Make sure you're willing to put in the time to train your Great Dane before you adopt one properly.
Related: Irish Wolfhound vs. Great Dane Dog Breed Comparison.
Getting Ready For Your New Great Dane Dog in Ohio
Getting a new dog is incredibly exciting, but there are many things to consider before you commit to bringing your new dog home. Many first-time dog owners are surprised to learn that owning a dog is a lot of work, which is one reason why many dogs are in shelters across the country.
Rather than discover that you aren't ready for the responsibility of owning a dog after you've already brought one home, it's far better to do all of the research before making such a big commitment. Remember that your dog will entirely depend upon you to keep it alive. You will need to feed it, walk it, give it water, mentally stimulate it, and show it affection, which takes time and money.
Remember that some breeds do better when left alone for long periods while others, like the Great Dane, do not. Great Danes are also much larger than many breeds and therefore require more food, which can add up financially. According to a few online experts, many people suggest budgeting $80 to $200 per month for food alone for a Great Dane, depending on the size of the dog in question and the quality of the food purchased.
In addition to food, you'll also need to spend money on vet visits, toys and accessories, groomers, and routine medications like heart-worm prevention and more. If you're unsure whether or not you're ready for a dog, it might be a good idea to speak with a friend who owns a dog and is in a similar stage of life.
They will be able to answer more specific questions like how much they spend per month, what they think is the most difficult part of dog ownership, what they wish they knew before adopting, and anything else they think might be useful for you. And remember, even if it isn't right for you to own a dog right now, there is plenty of time to do so in the future.
Conclusion For The "Best Great Dane Rescues in Ohio"
Dog ownership is fun and rewarding, and Great Danes are some of the best dogs around. We firmly believe in the motto "adopt, don't shop," and we would love to encourage you to adopt your Great Dane companion rather than purchase a puppy from a breeder. Hopefully, this list of the best Great Dane rescues in Ohio was a great starting place to help you on your search.
For more guides similar to this list of Great Dane rescues in Ohio, you can check out these other dog rescue shelter recommendations from our team:
Before you adopt a Great Dane companion from a rescue shelter in Ohio, you can learn more about this dog breed by watching "Things Nobody Tells You About Owning a Great Dane" down below: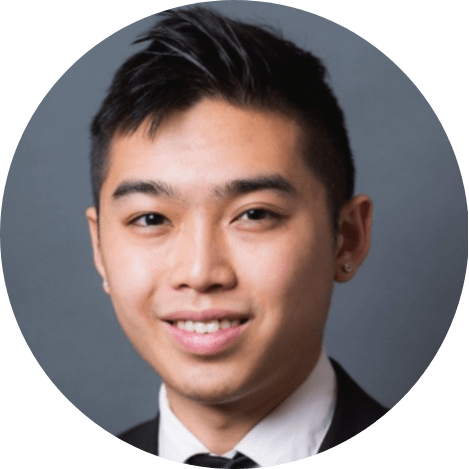 Andy is a full-time animal rescuer and owner of a toy doodle. When he's not saving dogs, Andy is one of our core writers and editors. He has been writing about dogs for over a decade. Andy joined our team because he believes that words are powerful tools that can change a dog's life for the better.
Why Trust We Love Doodles?
At We Love Doodles, we're a team of writers, veterinarians, and puppy trainers that love dogs. Our team of qualified experts researches and provides reliable information on a wide range of dog topics. Our reviews are based on customer feedback, hands-on testing, and in-depth analysis. We are fully transparent and honest to our community of dog owners and future owners.