If you're searching for the best German Shepherd breeders in Virginia, you've come to the right place. There are several breeders available to choose from while searching. The most recommended German Shepherd breeders that we found will be listed below.
This is an all-inclusive list of the German Shepherd breeders in Virginia. There are many others that you might want to consider. You may choose to start with the ones on this list and continue doing your research.
Before scrolling down this list of German Shepherd breeders in Virginia, check out these other recommendations from our team at We Love Doodles: Best Boxer Breeders in Virginia and Best Dachshund Breeders in Virginia.
German Shepherd Puppies From Virginia
German Shepherd dogs are a working breed. They need plenty of room to run and play and a "job" to keep them occupied. Their job can be as simple as being your companion or as complicated as performing search and rescue missions. Are you able to provide these things?
Do you want an AKC (American Kennel Club) registered puppy or one with a CKC (Canadian Kennel Club) registration, or do you care? It makes a huge difference. The American Kennel Club maintains very high bloodlines, hip certification, and confirmation standards.
The Canadian Kennel Club is not as strict on bloodlines, only requiring two witnesses to authenticate a purebred dog. Please look into rescue or shelters if you fall into the "I don't care" category. There are so many beyond amazing dogs available. There are other differences not explored in this article. A major issue with German Shepherd dogs is Hip Dysplasia.
Hip Dysplasia is often found in large breed dogs, including German Shepherd dogs. In layman's terms, Hip Dysplasia means that the hip bones are grinding against each other instead of sliding freely like a ball and socket joint as intended. It is a very painful condition. The human term would be arthritis. It is also a hereditary condition.
A reputable and conscientious breeder will often ensure that both the sire (male) and dam (female) are free of issues. This involves a series of radiographs (x-rays) after the dog is over two years of age. These radiographs are taken while the dog is under anesthesia and sent to the Orthopedic Foundation of Animals (OFA) for review and certification.
Once both parents are certified, any whelps (puppies) from the pair will be certified. It is by no means a 100% indication of a puppy free from hip dysplasia, but it is a big step. Other factors such as nutrition can also play a factor. Large breed puppies need a diet rich in protein to help them grow properly.
Proper nutrition is a large factor in your ability to provide properly for a German Shepherd dog. A generic "dog chow" is insufficient to provide the necessary nutrients for a growing German Shepherd puppy. Another condition to learn about with any large breed dog is Bloat. This condition is often caused by eating and drinking too much too quickly, causing the stomach to flip over.
It is painful and often deadly if not caught quickly and surgically corrected by surgery. Puppies will also need a series of vaccines, usually given three weeks apart for four vaccines, to provide proper protection from common puppy illnesses such as Parvovirus, which can be deadly and Distemper.
A rabies vaccine will be needed at four months of age. Some breeders will microchip the puppy before sending it to a new family. This is a way to return the puppy to the owner if it gets lost. If the breeder does not offer this option, a veterinarian will be able to provide this service.
Related: How Much is a German Shepherd?
German Shepherd Puppies For Sale in Virginia
Do you still have your heart set on a German Shepherd dog? These breeders in Virginia consistently reach top levels through research and inquiries. Please always do your research. This is a starting point for you with only minimal information.
All of these breeders have a phone number and email address and a website with photos and information about available puppies. A contact form is available for questions and to receive more information on a particular puppy or learn more about a specific breeder.
German Shepherd Product Recommendations: Best Foods For a German Shepherd to Gain Weight and Best Shock Collars For a German Shepherd.
1. PuppySpot's German Shepherds For Virginia
Since you're searching for German Shepherd breeders in Virginia, we recommend checking out PuppySpot's platform. PuppySpot is a reputable marketplace where you can browse for available German Shepherd puppies from the comfort of your home in Virginia.
All German Shepherd breeders with listed dogs must go through a strict screening process, so your companion will arrive in Virginia safely in your home. Before you continue searching for a German Shepherd puppy for sale in Virginia, check out the link to the marketplace below.
PuppySpot Details
2. Shiraz Farm German Shepherds

This kennel offers AKC-certified puppies checked by a veterinarian, vaccinated, and microchipped before leaving for their new homes. All breeding pairs are radiographed to check hips and elbows for soundness. Puppies can be viewed by appointment only.
Shiraz Farm German Shepherds Details
3. Haus Juris German Shepherds
This kennel offers quality puppies and training, boarding, and a store featuring quality diets and treats. Puppies can be seen by appointment.
Haus Juris German Shepherds Details
4. Blue Ridge Lane Farm and German Shepherds
This kennel is AKC certified and offers quality puppies that have been socialized with children and other animals in a farm environment. Private boarding is also available. Puppies can be seen by appointment.
Blue Ridge Lane Farm and German Shepherds Details
5. Our German Shepard Family

This breeder specializes in straight-backed German Shepherds. Veterinary visits and vaccines may not be valid. The information we were able to find was unclear. Puppies can be seen by appointment.
Our German Shepard Family Details
6. Vom Dreifke German Shepherds

Last on the best German Shepherd breeders list in Virginia is "Vom Dreifke German Shepherds." This kennel is certified and inspected and a canine good citizen evaluator for the AKC. Puppies are raised in a family environment and socialized daily. All puppies have their first vaccines and are dewormed before going to their new family. Puppies can be seen by appointment.
Vom Dreifke German Shepherds Details
Are You Ready to Raise a German Shepherd in Virginia?
Choosing a breed of dog to join your household takes time and research. It is not a spur of the moment type decision. That is not fair to the puppy or you. Never decide without careful thought, research, and planning when bringing an animal companion into your household.
Always consider the amount of time you have, the space available for exercise, and your willingness to invest before deciding. Just because a friend, colleague, or movie made a certain breed look fantastic does not mean it is the right breed for you. German Shepherd dogs are not your average lap dog and gentle companion.
Diligent training, commitment, and nurturing are necessary. Do you want to verify bloodlines? Are both parents OFA certified? Vaccine records? Has the puppy been vaccinated properly for its age by a licensed veterinarian? Will these vaccines transfer? Vaccines administered by a breeder are often not recognized by licensed veterinary practices.
This is due to control issues such as vaccine type, climate storage of vaccine, and other factors. A licensed Veterinarian has to monitor and track vaccines and recalls promptly. Any shipment of vaccines at questionable temperature or packaging issues will most likely be returned to the company. Breeder vaccines purchased from a co-op and given by the breeder are usually not recognized by veterinarians due to a lack of controls.
Puppy checkup visits with a licensed veterinarian also include deworming, weight monitoring, and other factors which vary by a veterinary practitioner. Verify with other German Shepherd enthusiasts and breed clubs in the area about the breeder's reputation. It is never as easy as falling in love with a picture on a website. German Shepherd dogs are fabulous for the right owner. Do your breed research.
Ensure that you can provide the time, space, and engagement necessary for a happy relationship with this working dog. Be willing to enlist the aid of a reputable dog trainer familiar with the breed. Most breeders will be able to recommend a good dog trainer in your area. Be willing to work with your trainer to ensure the best possible outcome and relationship between you and your German Shepherd dog.
The trainer will work with you to establish a program. You will need to implement the program and follow instructions consistently. Consistency is key. This is not a breed content to sleep in your lap watching the television all day. Exercise, training, and a "job" are necessary for a happy and healthy German Shepherd dog.
Conclusion For The "Best German Shepherd Breeders in Virginia"
In conclusion, these are several of the best German Shepherd breeders in Virginia when writing this article. It is no representation of any particular breeder or the quality of available puppies. Please consider all of the other information posted in this article before reaching out to bring one of these puppies into your home.
Please do your research before purchasing a German Shepherd puppy. It takes time and diligent commitment to raise a good canine citizen regardless of breed.
The best German Shepherd Breeders in Virginia can provide you with an exceptional puppy. You and you alone are responsible for creating the ultimate human/animal bond and making the best canine citizen possible. We hope this helps in your search.
For more guides similar to this list of German Shepherd breeders in Virginia, you can check out:
Before you bring home a German Shepherd from a breeder in Virginia, you can learn more about the breed by watching "10 Things Only German Shepherd Dog Owners Understand" down below: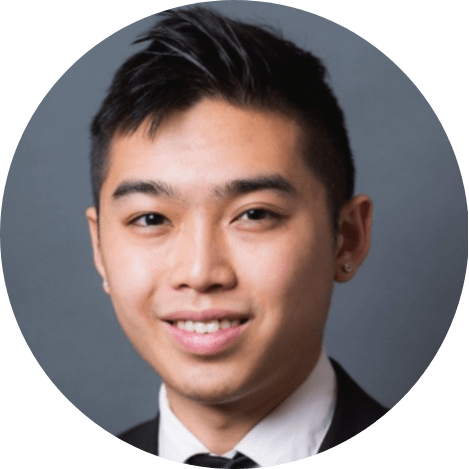 Andy is a full-time animal rescuer and owner of a toy doodle. When he's not saving dogs, Andy is one of our core writers and editors. He has been writing about dogs for over a decade. Andy joined our team because he believes that words are powerful tools that can change a dog's life for the better.
Why Trust We Love Doodles?
At We Love Doodles, we're a team of writers, veterinarians, and puppy trainers that love dogs. Our team of qualified experts researches and provides reliable information on a wide range of dog topics. Our reviews are based on customer feedback, hands-on testing, and in-depth analysis. We are fully transparent and honest to our community of dog owners and future owners.