Here's what you need to know if you're searching for the best Boxer breeders in Virginia. Choosing a dog can be tricky because you want to find a healthy animal that will become a much-loved part of the family. This is why it is so important to know whom you can trust and where you can find reputable dog breeders.
This is why we have decided to write this blog for you on the best breeders of Boxers in Virginia. You need to visit only the best breeders to find your Boxer puppy. We provide you with details of how to contact these breeders so you can find out what puppies they have available.
Before scrolling down this list of Boxer breeders in Virginia, check out these other recommendations from our team at We Love Doodles: Best Maltese Breeders in Virginia and Best Goldendoodle Breeders in West Virginia.
Boxer Puppies For Sale in Virginia
Read on to learn which breeders have the best reputation as trustworthy and reliable people who care about their animals. You should check out these breeders when looking for the best Boxer puppies in Virginia. One tip is to look for Boxer breeders on the American Kennel Club (AKC) website and the Continental Kennel Club (CKC) site.
Boxer Product Recommendations: Best Shock Collars For a Biting Puppy and Best Dog Soccer Ball.
1. PuppySpot's Boxers For Virginia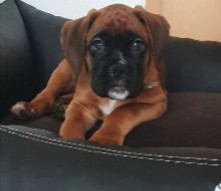 Since you're searching for Boxer breeders in Virginia, we recommend checking out PuppySpot. PuppySpot is a reputable platform where you can browse available Boxer puppies from the comfort of your home in Virginia.
All Boxer breeders with listed puppies have to go through a strict screening process, so you can rest assured knowing that your dog will be safely shipped to your home in Virginia. Before you continue searching for a Boxer puppy for sale in Virginia, check out the link to the marketplace below.
PuppySpot Details
2. AKC Boxer Puppies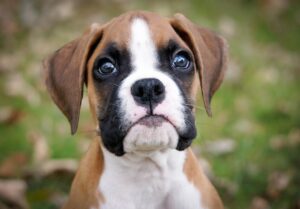 This breeder has three years of experience in breeding Boxer puppies. They do have a variety of colors to choose from, such as white and brindle puppies. Their puppies are cute and in good condition.
Another benefit with this breeder is that they have a newsletter that you can sign up for, which can help with advice and tips on your Boxer puppy and how to care for it.
This breeder offers not only AKC registered puppies but also CKC registered Boxers. They do have good online reviews from previous buyers.
AKC Boxer Puppies Details
3. Melendez Puppies
Melendez puppies were established in 2009 as a family-centered dog breeder. This breeder has been active in breeding Boxers for many years. They emphasize interaction with the puppies to ensure good social skills in their animals.
They are also a breeder with AKC and CKC registered puppies available for buyers to choose from. All the puppies are vaccinated. They do have docked tails and are declawed. The DNA pedigree of each puppy is known and recorded.
Melendez puppies also deworm their puppies and microchip the animals for your peace of mind. Microchipping is a good idea if the dog is lost. Dogs at Melendez puppies come in various colors, such as fawn and brindle, and variations on these colors.
Melendez Puppies Details
4. Oscar Puentes Kennels
Boxers are bred from parent dogs that are AKC registered. The breeder has been in business since 2017 and has AKC registration. There is a guarantee of health with the puppies.
Oscar Puentes Kennels Details
5. Wanda Pendleton Kennels
These kennels have been in operation since 2004, and they are one of the AKC registered breeders in Virginia. Puppies undergo a health screening, and there is a health guarantee on the sold puppies. The parent dogs are all registered on the AKC, and each puppy's pedigree is known.
Wanda Pendleton Kennels Details
6. Landslide Boxers – Cindy Williams
Cindy Williams has been registered with the AKC for 30 years and is a well-known breeder of boxers. The breeder has several color varieties of Boxers available and has a long record with the AKC.
Landslide Boxers Details
7. Justin Hite Kennels
Boxers from these kennels are declawed, and the tails are docked. The parent dogs are AKC registered. Puppies are also dewormed and have the first series of vaccinations needed.
Justin Hite Kennels Details
8. Boxer Blvd
There are some good breeders of Boxers in states neighboring Virginia, which we have decided to mention as additional choices for you. Boxer Blvd is one such breeder in Ohio. They have a good record and may be an option if you cannot find what you are looking for in Virginia.
Boxer Blvd is a family affair with several family members involved in the Boxer breeding business. They have many different colors of puppies available and have European and German boxers. Their puppies are also AKC registered purebreds.
Boxer Blvd Details
9. Northview Boxers
"Northview Boxers" is located in central Kentucky and has been in business for two decades. These breeders have a lot of experience and work on socializing puppies.
Northview Boxers Details
How to Choose a Boxer Breeder in Virginia
When deciding which breeder to visit for your next Boxer puppy, there is a lot you need to take into account. A good way to check if a breeder is reliable is if they are members of the AKC or CKC and if their animals are registered accordingly. These organizations list reputable dog breeders.
The dogs should have been given regular veterinary health checks, and you should have a warranty that the animal you are buying is healthy. The breeder should provide proper registration papers that include a registration number and details on the puppy.
OFA testing is recommended because it can indicate an issue with the hips and bones. DNA testing can establish the dog's lineage and indicate if you have a purebred versus a mixed breed puppy. The breeder should supply you with the pedigree of your puppy.
They should also provide you with complete vaccination records that give the dates and types of vaccines. There should be information regarding if the puppy has been dewormed. Breeders should guide the diet and care of the dog.
Choosing Your Boxer Puppy in Virginia
The reputation of a good Boxer breeder is important, but so are other factors. Dogs should be in excellent condition. Further tips for choosing your puppy are as follows:
The recommended age for a Boxer puppy to buy is between 7 to 8 months of age.
Select an animal that is active and looks healthy.
Avoid puppies that are lethargic or look ill.
It is best to visit the breeder in person and see how the animals are cared for.
Decide if you want a male or female dog.
Decide if you want a puppy with cropped ears.
Decide if you want an animal with a docked tail.
More Information About Boxer Breeders From Virginia
Communication is important, and a trusted breeder will be easy to communicate with and transparent regarding all their practices and the health records of their Boxers. A breeder who does not respond on time to your questions and appears not to answer your questions directly may not be trustworthy. This could be a red flag that they are not as good as they appear.
Breeders should offer enough information on the animal you are buying that you feel comfortable choosing. You should know the animal's pedigree, and the breeder should provide vaccination and other relevant records and information to you at the time of the sale.
Conclusion for The "Best Boxer Breeders in Virginia"
Choosing the best breeder to buy your Boxer from in Virginia is not a challenge. Using our list of best breeders and our guidelines on what to look for can help you feel reassured that you are buying your puppy from a reputable source.
Remember that recommendations are helpful, but other factors such as AKC and CKC registration, vaccination records, DNA testing, and health checks.
For more guides similar to this list of Boxer breeders in Virginia, you can check out:
Before you bring home a Boxer dog from a breeder in Virginia, you can learn more about the breed by watching "Everything You Need to Know About Owning a Boxer Puppy" down below: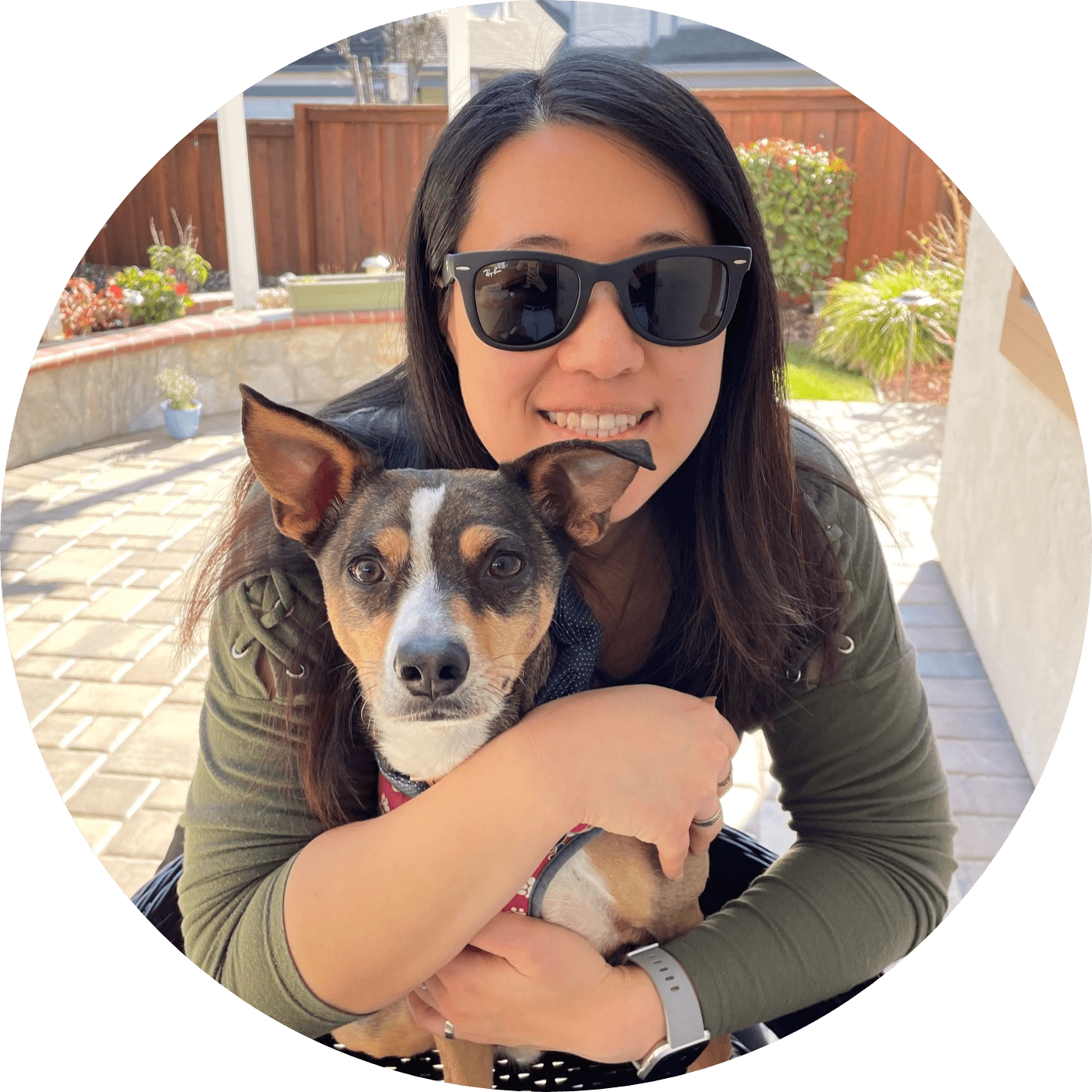 Dr. Sabrina Kong graduated from the Royal Veterinary College in England in 2016 and has been working at a small animal clinic in Northern California since then. She grew up in the Bay Area and got her bachelor's degree from Cal Poly San Luis Obispo. She also became a Certified Canine Rehabilitation Practitioner through a program at the University of Tennessee.
When she isn't in the clinic taking care of her four-legged patients, she enjoys traveling and trying new foods with her friends and her three-legged dog, Apollo. She adopted Apollo from her clinic when he was a puppy with numerous health issues. Dr. Kong truly cares about taking care of animals.