If you're searching for free puppies in Michigan, this guide will provide you with everything you need to know. Pet lovers in Michigan often search for free puppies, but what is the best method to find them? Keep reading to find out!
Adopting and taking care of a puppy is an expensive process. If you'd like to save some money on the adoption process to invest more in taking care of your newly adopted puppy, there are ways you can do that. Free puppies are available all over Michigan in classified ads or online directories.
Their authenticity, however, is debatable at times. Therefore, the best options to get free puppies from are shelters, namely, Michigan Humane Society and Friends For Animals of Metro Detroit, that rehabilitate and rehome puppies. Below we've listed the best places to adopt a free puppy from.
Before you scroll further down this guide, "Where Can You Get Free Puppies in Michigan," you can check out these other dog-related recommendations from our team: Best Dog Parks in Ann Arbor, Michigan, and Best Small Dog Rescues in Michigan For Adoption.
How Can You Spot a Genuine Puppy Shelter in Michigan?
Right off the bet, we should establish that there is no precise method to determine whether a shelter is genuine. It is an arbitrary judgment; what might seem like a legitimate shelter to you may not look that way to another person. Therefore, it is always best to follow your intuition during adoption.
Background Check
If the rescue or shelter you are adopting from only has purebred dogs and no seniors, you might want to be cautious when vetting the rescue. This is because puppies, especially purebred ones, are often the ones least abandoned and at the risk of winding up in a shelter since they are taken care of for the commercial profits of the breeder.
Therefore, it is a possibility that the organization or individual posing as a shelter or rescuer may be breeding the dogs in puppy mills and giving them away if something goes wrong during breeding. A legitimate shelter almost always has dogs of varying ages, breeds, and histories because they take in all sorts of cases and try to accommodate them.
You can also get some information about the health condition and background of the dog you wish to adopt from real animal shelters. Those that adhere to best practices will only adopt out animals who have had all necessary vaccines, have visited a veterinarian, and have been altered before being placed in a new home.
Adopters should have faith in knowing their new family member is safe from sickness and in good health. Although not all adopting organizations can offer each of these facilities, it's a smart practice to determine whether the organization you're dealing with can. You are free to inquire as to why if not.
Responsiveness
A crucial thing to watch out for is how welcoming the group or person from whom you are adopting the dog is towards your inquiries. You are okay to ask anything you want as long as it relates to your shelter dog. Find out:
where the dog is presently living
when you can visit the dog before adoption
which vaccinations it has received thus far
whether the shelter is knowledgeable of any behavioral issues with the dog
why it was surrendered
what veterinary care it will require going forward
any other questions you have about your dog
Transparency
A decent shelter will always make every effort to ensure transparency. It's essential to interact with the adopting organization. Think twice before you adopt from just any shelter – you want to feel confident that the shelter will support you following Gotcha Day. Besides asking about your pet, you may determine whether an organization is correct for you by asking about it or its policies.
Interviewing
The adoption process and questionnaire can also tell you a lot about the shelter. Employees or volunteers from shelters or animal rescue organizations will likely want to know you since their priority is to place animals in homes that will last their lifetime.
Questions you may be asked during an interview or application include:
why would you like a pet
who else lives in your household and do they all want a new animal companion
are dogs accepted on the property if you rent
what age or breed of animal are you seeking
what role do you envision a pet playing in your life
do you have other animals in your house
A good shelter must assist an adoptive family by finding the ideal pets for prospective adopters and making the adoption experience meaningful for you and the dog.
Places to Find Free Puppies in Michigan
You can find free puppies in Michigan in many ways, but not all places are genuine. You can never be too sure of newspaper classifieds or online advertisements by individual puppy owners; hence, the best option is to go with legitimate shelters or rescues. Here are a couple of options in Michigan that you should check out to meet the puppy of your dreams.
Puppy Product Recommendations: Best Wet Dog Food For Small Breeds and Best LED Dog Collars.
1. Michigan Humane Society
The Michigan Humane Society was founded to enrich and save lives through selfless treatment, involvement from the community, and consistent advocacy. The state's earliest and biggest nonprofit organization dedicated to animal care, the Michigan Humane Society, was established in 1877.
Michigan Humane is reachable at 866-MHUMANE for information about any dogs listed as available on the website. Do note that almost all animal welfare organizations are largely run by volunteers and are usually understaffed. Therefore, it might be best to visit in person.
The organization has three adoption facilities to match animals with new, devoted homes. The first location is Mackey Center for Animal Care at the Dresner Foundation Animal Care Campus, 7887 Chrysler Drive, Detroit, MI 48211. The second adoption facility is situated in Westland, Berman Center for Animal Care, 900 N. Newburgh Road, Westland, MI 48185.
Michigan Humane's third adoption center is located at Sterling Heights Adoption Center inside Petco, 13701 Lakeside Circle, Sterling Heights, MI 48313. When you're ready to adopt, bring your state drivers license or ID with a current address.
If there are other people or animals in your household, the organization prefers them to come along for a visit and meet the new furry companion . This will help ascertain whether your new pet will get along with the existing ones. In certain situations, the organization may request that the entire household meet the new dog.
After that, you can interact with the dog(s) that intrigue you. Once the adoption has been finalized and matched with a puppy you are also content with, it takes about an hour to complete the formalities. This includes a report of your new pet's medical records, microchip and sterilization, and veterinary checkups required in the future.
Michigan Humane Society Details
2. Friends For Animals of Metro Detroit
Friends for Animals of Metro Detroit is another wonderful 501(c)(3) nonprofit option to check out if you are searching for free puppies in Michigan. The organization is committed to the rescue, rehabilitation, and placement of furry friends that need loving surroundings.
The charity accomplishes its goal by rescuing treatable animals, offering premium dog adoption and treatment services,  providing community outreach and initiatives to advance education about animal welfare, advocating for animal rights legislation, and adopting eco-friendly procedures.
To search for adoptable free puppies, you can browse the website and filter your options based on breeds, gender, age, locations, etc. It is easy to find a dog's location information by clicking on its adoption profile. If you are unsure whether the dog is still available and want to confirm before traveling to finalize the adoption, you can contact the organization at (313) 943-2697 ext. 6001.
Friends For Animals of Metro Detroit Details
Frequently Asked Questions
Adopting a puppy – in particular, adopting a free puppy – is a big decision. If you have further questions about the process, please read through the most commonly questions we've heard from out readers.
Can I find a free puppy using social media?
Yes, you can! Platforms like Facebook and Nextdoor offer great opportunities for pet owners to offer free puppies, and for people like you to find them! However, you'll need to exercise a bit more caution if you use these sites. First, people may be offloading unhealthy or aggressive pets on unsuspecting adopters. Secondly, anyone can post on social media so you'll need to be mindful of your own safety.
Use the platform's search function to search for "free puppies in Michigan" or for a specific breed. Then, join groups that are interesting to you to find a dog that's available in your area.
My puppy was free, but what other costs will I incur?
Congratulations on finding a no-cost puppy! We know you want the best for your dog, so you'll need to understand that just because the dog was free, pet care is not!
Of course, you'll need food for your dog. Vet care is critical. Grooming is essential, though you can do much of this yourself. A crate, leash, collar, and other accessories are also necessary. You may want to purchase pet insurance. Boarding is a consideration if you travel out of town.
Consider each of these expenses fully before you choose to adopt a dog of any size or breed!
What is the best place to get free puppies in Michigan?
While you can search social media and ask neighbors, we strongly recommend that you visit a shelter or rescue for your free (or low-cost) dog. Volunteers will pay close attention to dogs' needs and yours, matching you with a puppy whose temperament fits your lifestyle and personality!
From time to time, shelters will host fee-free adoption events. Take advantage of these opportunities! You'll get the same healthy, cared-for puppy at no cost at all.
Should I Pay The Adoption Fee in Michigan?
Although adoptable animals at shelters and rescues like Michigan Humane or Friends for Animals of Metro Detroit are listed free of cost, adopters are usually required to pay an adoption fee between $25 and $300. This might make you wonder if the shelter is a scam or trying to pocket money from you.
The answer is that no, they are not. Since shelters are run on donations and often lack the funds to pay for basic amenities for animals, the adoption fee is a way for them to recuperate some of the expenses associated with caring for rescue pups.
The adoption fee calculates the shelter's expenses during its time with the dog. This includes all veterinary care, food, litter, etc. You will notice that almost every shelter that charges an adoption fee will give you a dewormed, vaccinated, spayed or neutered, and microchipped dog.
These are all procedures you would have to pay for if you took home a free dog that cost nothing up-front. Therefore, you are instead better off paying the adoption fee if for no other reason than because it is convenient and frees you from worry about your dog's immediate medical care.
Conclusion For "Free Puppies in Michigan"
With a little effort and discretion, you can find genuine places anywhere to adopt free puppies, as we showed you in Michigan. We wish you the best with the adoption process and know that you will make an amazing puppy parent.
If you find this guide, "Where Can You Get Free Puppies in Michigan," helpful, you can check out these other dog-related recommendations from our team:
Before you find a free puppy in Michigan, you can learn more about raising your future companion by watching "Everything You Need to Know About Raising a Puppy" down below: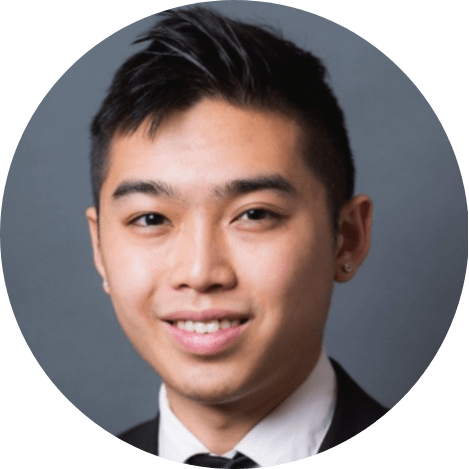 Andy is a full-time animal rescuer and owner of a toy doodle. When he's not saving dogs, Andy is one of our core writers and editors. He has been writing about dogs for over a decade. Andy joined our team because he believes that words are powerful tools that can change a dog's life for the better.
Why Trust We Love Doodles?
At We Love Doodles, we're a team of writers, veterinarians, and puppy trainers that love dogs. Our team of qualified experts researches and provides reliable information on a wide range of dog topics. Our reviews are based on customer feedback, hands-on testing, and in-depth analysis. We are fully transparent and honest to our community of dog owners and future owners.