What exactly is the difference between a Maltipoo vs. an F1 Toy Maltipoo? If you've been paying attention to the designer dog craze that has hit the world in the last few decades, you've heard of the Maltipoo. The adorable cross of the friendly, affable Maltese and the intelligent Poodle, the Maltipoo is one of the most popular hybrids.
A Toy Maltipoo simply means that the Maltese were bred with a Toy or Miniature Poodle as opposed to the Standard Poodle. Most designer dogs are bred from smaller Poodles, except the Labradoodle and Goldendoodle, usually bred from a Standard Poodle.
However, when it comes to hybrids, you might have also come across F1, F2, F3, and F1b generations. While confusing, it is a pretty simple way of denoting which generation of Maltipoo a dog is. In this blog post, we'll look at the different Maltipoo hybrids, learn about the differences in each one, and dive into an awesome little designer dog – the Maltipoo.
Before scrolling down this Maltipoo guide, "What is an F1 Toy Maltipoo," you can check out these other Maltipoo guides from our team at We Love Doodles: Maltipoo Pros and Cons and Interesting Facts About The White Maltipoos.
What is an F1 Hybrid Maltipoo?
The "F" in "F1" stands for "filial," which is a way of categorizing an animal or plant hybrid according to their generation. An F1 hybrid is the first generation of offspring from two different animals that are genetically dissimilar. The term is often used about crosses between distinct species but can also apply to interbreeding between different varieties of the same species.
F1 hybrids are often more vigorous and disease-resistant than their purebred parents, making them highly sought-after by breeders. In many cases, the traits that make F1 hybrids so successful can only be maintained through continued cross-breeding, as these dogs will not produce viable offspring when bred with individuals from their parent line.
So what is an F1 Maltipoo? Simply put, it is a first-generation Maltipoo with one purebred Poodle parent and one purebred Maltese parent. This may seem like a lot of work, but the result is worth it – an F1 hybrid is a unique individual capable of outperforming its ancestors in almost every way.
Related: Best Brushes For a Maltipoo.
What Is an F2, F3, and Multigenerational Maltipoo?
An F2 Maltipoo is a second-generation pooch bred from two F1 Maltipoo parents, and an F3 is bred from two F2s. A multigenerational Maltipoo means that the hybrid comes from two hybrids instead of one or two purebred parents. This can be from the F2 generation onwards.
Related: Do Maltipoos Bark a Lot?
What is Backcrossing And An F1b Hybrid?
Now it gets a wee bit more complicated. Backcrossing is when a hybrid gets crossed back into a purebred dog to have the resulting offspring have a higher percentage of one bloodline. For example, if an F1 Maltipoo gets crossed back into a 100% purebred Poodle, the resulting offspring will be 75% Poodle and 25% Maltese.
This is usually done so that the resultant hybrid will have more qualities than one parent. For example, a Cavapoo (Cavalier King Charles Spaniel x Poodle) might be backcrossed into the Poodle gene to increase the chance of the offspring having a hypoallergenic coat since Cavaliers are moderate shedders.
In the case of the Maltipoo, both parent breeds are hypoallergenic. However, the Maltese are known to have calmer temperaments. In contrast, the Poodle is more active and trainable, so breeders may backcross an F1 or F2 Maltipoo into a purebred for the litter to acquire one or more of the typical characteristics of either parent.
Related: How Long Do Maltipoos Live?
Are F1 Toy Maltipoo Dogs Healthy?
A hybrid tends to take after the genetic strengths of both the parent breeds, hence, getting the best of both worlds. Toy Maltipoos are relatively healthy dogs aged 10 to 15 years. However, like any dog, they, unfortunately, take after the potential health problems of their parents. Some of the conditions that Maltipoos are predisposed to include the following.
White Shaker Syndrome
White Shaker Syndrome is a condition that affects many white dogs but can affect any dog, usually small ones. The symptoms include tremors, seizures, and an inability to walk. This condition is caused by a lack of myelin, a substance that coats nerve cells and helps them function properly.
While there is no cure for White Shaker Syndrome, treatments can help improve the quality of life for affected dogs. For example, physical therapy can help to strengthen muscles and increase mobility. Medications can also be used to control seizures and minimize tremors. With proper care, Maltipoos with this debilitating condition can enjoy a good quality of life.
Patella Luxation
Patella luxation occurs when the kneecap slips out of place, resulting in pain and lameness. While this condition can occur in any dog breed, it is particularly common in small dogs like Maltipoos. There are several reasons, including genetics and the Maltipoo's small size.
Patella luxation can be treated surgically, but it is costly and invasive. Fortunately, there are several things that Maltipoo owners can do to prevent patella luxation from developing in their dogs. For example, regular exercise and maintaining a healthy weight can help to keep the joints loose and prevent the kneecap from slipping out of place.
In addition, regular check-ups with a veterinarian can help catch the condition early and prevent it from worsening. Patella luxation is a serious condition, but by taking some simple precautions, Maltipoo owners can help to keep their dogs safe and healthy.
Portosystemic Shunt (PSS)
A portosystemic shunt (PSS) is a vascular anomaly that occurs when the portal vein, which carries blood from the intestines to the liver, is not properly connected. This can cause blood to bypass the liver, resulting in serious health problems. Although PSS is rare in dogs, it is especially common in Maltipoos.
If left untreated, PSS can lead to malnutrition, blindness, seizures, and death. Thankfully, there are many treatment options available for dogs with PSS. Surgery is often successful in correcting the shunt, and most dogs live long and healthy lives. If you think your dog may have PSS, it is important to talk to your veterinarian and get started on treatment as soon as possible.
Legg Calve Perthes Disease
Legg-Calve-Perthes disease is a condition that affects the hip joint in small breeds of dogs. The symptoms of Legg-Calve-Perthes disease include limping, pain, and muscle atrophy. The cause of the disease is not yet known, but it is thought to be related to a problem with blood supply to the hip joint. Treatment for Legg-Calve-Perthes disease typically involves surgery to remove the damaged portion of the hip joint.
This surgery is often successful in relieving pain and restoring mobility. However, it is important to catch the disease early, as treatment is most effective when the condition is still in its early stages. If you think your Maltipoo may be showing signs of Legg-Calve-Perthes disease, be sure to take them to the vet for a diagnosis as soon as possible.
Retinal Atrophy
This condition results in the degradation of the retina, the part of the eye responsible for sending visual information to the brain. Retinal atrophy can lead to blindness, and there is no cure. However, there are steps that owners can take to help prevent the condition from developing. For example, regular eye exams can help to detect retinal atrophy in its early stages, when treatment may be most effective.
Additionally, feeding your Maltipoo a healthy diet and avoiding exposure to bright light can help reduce the risk of retinal atrophy. If you are considering adding a Maltipoo to your family, make sure you are aware of the risks of this condition. With proper care, your Maltipoo can enjoy a long and happy life.
Conclusion For "What is an F1 Toy Maltipoo"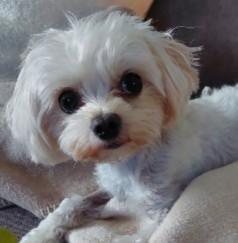 The Maltipoo was developed in the United States in the 1990s as the designer dog trend was gaining traction. Breeders experimented with various crosses to obtain the perfect companion dog. Hence the Maltipoo was created. With the calm, pleasant nature of the Maltese and the trainability and intelligence of the Poodle, the Maltese's gentle exterior was the perfect balance to the uptight, nervous nature that Poodles can sometimes have.
They are also sometimes called Malti-Poos, Maltipoos, Maltepoos, or Multi-Poos. They can range in size from 5 to 20 pounds and in height from 8 to 14 inches tall at the shoulder. Maltipoos have a lifespan of 10 to 15 years. While they are small dogs, they have big personalities and are very affectionate. They make great companion dogs and are excellent with children. They are also very intelligent and easily trained.
Maltipoos do not require a lot of exercises, but they do need some daily activity to stay healthy and happy. Because they are so intelligent, they can get bored easily and may become destructive if left alone for too long. For this reason, Maltipoos are not good dogs for people who work long hours or are gone all day. If you are looking for a loving companion who will bring joy to your life, a Maltipoo may be the perfect dog for you!
For more Maltipoo guides from our team at We Love Doodles, you can check out these other written guides from our team:
Aside from the F1 Toy Maltipoo, you can learn more about this dog breed by watching "Everything You Need to Know About The Maltipoo" down below: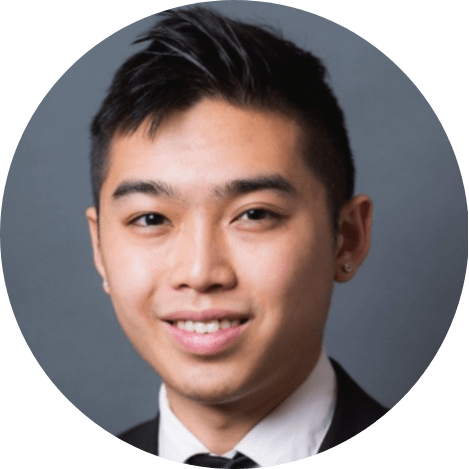 Andy is a full-time animal rescuer and owner of a toy doodle. When he's not saving dogs, Andy is one of our core writers and editors. He has been writing about dogs for over a decade. Andy joined our team because he believes that words are powerful tools that can change a dog's life for the better.
Why Trust We Love Doodles?
At We Love Doodles, we're a team of writers, veterinarians, and puppy trainers that love dogs. Our team of qualified experts researches and provides reliable information on a wide range of dog topics. Our reviews are based on customer feedback, hands-on testing, and in-depth analysis. We are fully transparent and honest to our community of dog owners and future owners.