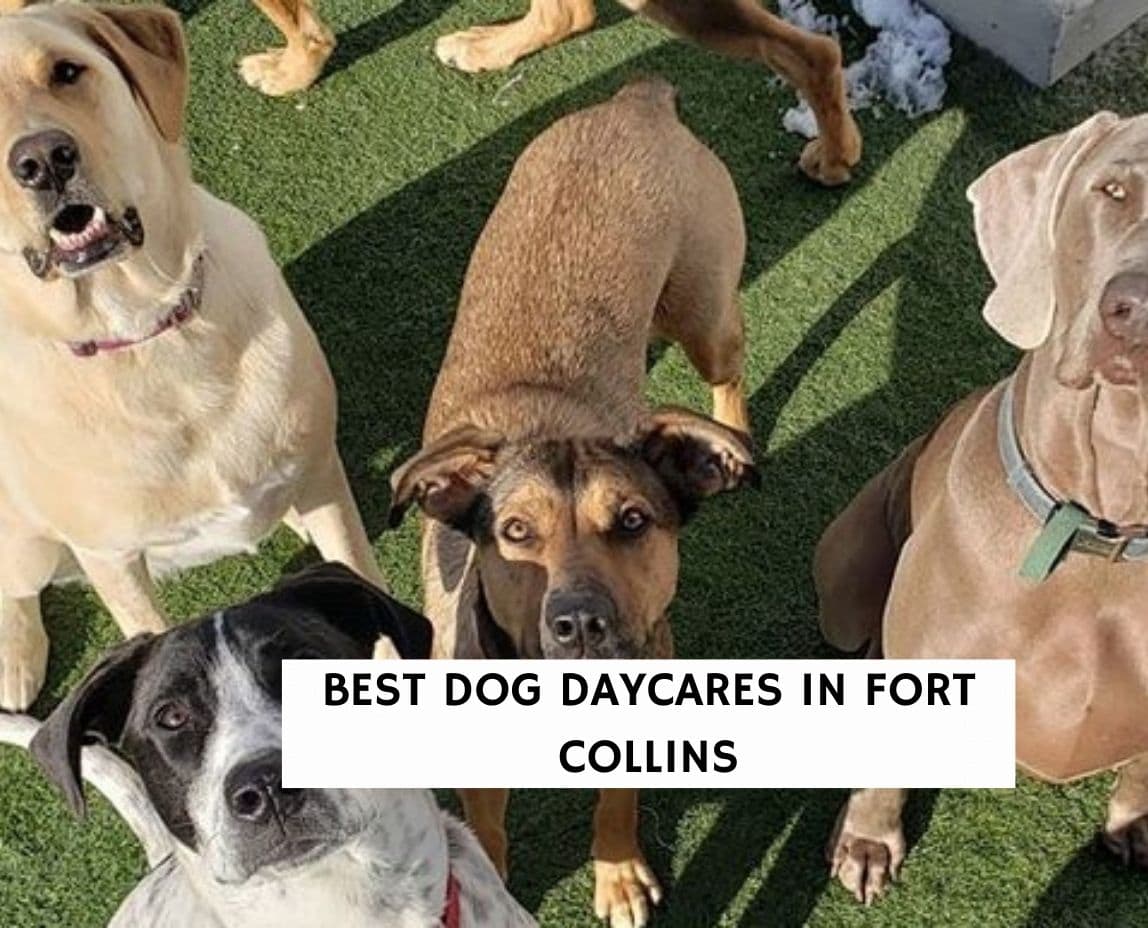 Puppies thrive in an environment that provides them with consistent attention and socialization. A busy household may not provide the ideal setting for a puppy to flourish, but there are plenty of great daycares in Fort Collins, Colorado, that will be able to give your dog everything he needs while you're away.
The top of the line kennels provides scheduled playtime, regular walks, and cuddles from attentive staff members who are dedicated to making sure every visitor is happy and healthy. Most dog daycares in Fort Collins also offer indoor facilities with cozy beds and toys, as well as outdoor areas for those pups who enjoy getting some fresh air and sunshine.
With such a great selection of dog daycares in Fort Collins to choose from, it's important that owners do the research required to ensure their dog is going somewhere safe and fun.
Before scrolling down this guide, check out these related topics: Dog Breeds That Can Be Left Alone for 8 Hours.
The Dog Pawlour's state-of-the-art equipment, facilities, and employees allow them to provide top-notch pet grooming and pet sitting services to the Northern Colorado area.
From the minute you enter their facility, they aim to give you and your pet a personalized and unique experience that matches your demands from start to end.
Your canine companions rank The Dog Pawlour Doggie Day Care as an excellent way to spend the day, just behind chasing squirrels and rummaging in the kitchen trash. Your beloved dog will enjoy 2,000 square feet of indoor and outdoor play spaces, which provide plenty of room for all-day tail-wagging joy.
So no one gets their hackles up, dogs play together in groups according to size and personality for the most enjoyable experience for everyone in a secure, safe, and monitored environment. Their clean, comfy, specialized kennels provide the ideal place to unwind when it's time for a nap.
Dogs in daycare have access to fresh, clean water, trees for shade, plenty of space for active play, and comfortable areas to curl up and rest.
Regulations of the state require one employee on hand for every 15 dogs; but their typical ratio is 8 to 1, allowing them to keep excellent communication with each of the pet companions that they provide care for.
Fort Collins Dog Daycare Information:
Address: 2005 S College Ave, Fort Collins, CO 80525
Telephone: (970) 484-3644
Dogs are a man's closest companion, according to a popular saying. Although Camp Bow Wow comprehend the idea, they feel that they are so much more. Our pups are also our pride and joy—our beloved family members.
The team at Camp Bow Wow Fort Collins is dedicated to meeting the demands of each pet parent. They are here to add fun and excitement to your dog's life by providing an engaging and safe environment for them to romp and play in!
Is your dog getting the exercise and socialization they require? Bring home a happy and tired pup after they have spent the day at Camp. Doggy daycare services at Camp Bow Wow® are meant to enhance the quality of life for your dog in a safe, fun, and caring environment.
They provide both canine and human interaction. Their huge play areas allow for maximum enjoyment while allowing your four-legged family member to burn off some of that pent-up energy. Webcams allow you to check in on your dog remotely from your computer or smartphone.
Camp Bow Wow Dog daycare services provide numerous advantages, including the assurance that your dog is not confined at home and is having plenty of fun with other canine companions.
Fort Collins Dog Daycare Information:
Address: 4103 S Mason St, Fort Collins, CO 80525

Telephone: (970) 266-9247
Dogtopia is the most popular provider of doggie daycare, boarding, and wellness treatments. Their goal is to ensure that your four-legged family members are cared for safely and enjoy themselves while they're at their modern, open-play facility.
Dogtopia knows that your dog is a member of the family. You want to offer your dog safe socialization so they can meet and play with other furry friends, exercise to keep them healthy, and extend their lives and education in order to ensure that they are well-behaved out in public and at home.
Dogtopia's staff's training is certified by two nationally recognized organizations in canine behavior because their priority is the safety of your precious furry family member.
These professional Canine Coaches are in charge of our playrooms, and your dog will be in a playroom with dogs of similar size, disposition, and playing style. During their stay at 'Dogtopia,' your dog will be in excellent hands!
Fort Collins Dog Daycare Information:
Address: 2101 S College Ave, Fort Collins, CO 80525
Telephone: (970) 305-5715
Perhaps you're concerned about your dog being alone during the day, or perhaps you just despise the idea of leaving him alone. The best way to keep your dog safe and entertained while you're away from home is to use a Fort Collins doggie daycare and K9 Corral is one of the best.
At All Pro Dogs K9 Corral, they provide Fort Collins with dog daycare services that allow you to focus on your day while knowing that your dog is being well cared for in a secure and loving environment.
They make certain that the dogs are active during their free time and have a safe and relaxing location to sleep when they need it.
Allow your furry companion to burn off some steam while you tackle your to-do list and make a few new friends. Then you'll be ready to unwind at home together.
Because they are a smaller facility, their employees can give each dog more one-on-one attention. They can truly get to know your dog and discover who they are as individuals because of their smaller size. They also guarantee that the entire facility is clean and sanitized at all times due to their smaller facility they are able to do this.
Fort Collins Dog Daycare Information:
Address: 1901 E Lincoln Ave Suite 1, Fort Collins, CO 80524
Telephone: (970) 632-6020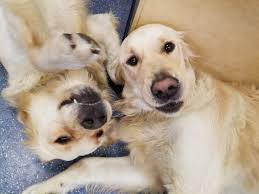 In a safe and supervised setting, Four Paws dog daycare room gives hours of exercise and enjoyment. They cater to the idea that a half-day of activity for the majority of dogs, especially senior dogs, is enough to tire out your dog. The majority of dogs should not be in daycare daily because it can be quite tiring.
In their large 2000 square-foot fenced yard, dogs can play with their staff both indoors and outside. Their indoor space is temperature-controlled, and the flooring is made of rubber that cushions the joints, while the music system plays dog-specific songs to keep playtime exciting and snooze time relaxing.
The largest indoor dog pool in northern Colorado is available at Four Paws Pet Hotel & Resort. Swimming is available for dogs that are well-socialized, as well as private swim time for those who don't want to be around other dogs. Dock diving training may be done in the pool.
There's also a therapy spa specially created for dog rehabilitation patients who need strength training for neurological diseases and post-surgical recovery.
Swimming is a great year-round activity for dogs, as it provides both muscle toning and aerobic benefits while being non-weight bearing!
Fort Collins Dog Daycare Information:
Address: 4710 S College Ave, Fort Collins, CO 80525
Telephone: (970) 682-2973
Your dog will have a blast at the Ashcroft Pet Resort's doggie daycare program. Their team of highly-trained specialists manages all playgroups to guarantee that each dog is having a good time and, most importantly, safe.
The adventure never stops at Ashcroft Pet Resort, as your dog can play on all kinds of equipment on the playground, artificial grass, temperature-controlled indoor play areas, and pools to splash in.
Over 2.5 acres of beautiful property with 14 play yards, climate-controlled indoor play zones guarantee fun in all weather conditions and the new Activity Center has three massive yards of synthetic turf for year-round, mud-free grass!
They offer a secure and fun environment for your dog with plenty of toys and lots of running room to burn off steam. Their staff is well-trained, professional, and enthusiastic about what they do, so you'll be in excellent hands.
They provide 100% supervision from highly-experienced personnel with double fencing around all outside yards to ensure that your dog will be safe. They also provide individual playtime for senior dogs and fewer social dogs.
Fort Collins Dog Daycare Information:
Address: 5020 Three Bell Pkwy, Fort Collins, CO 80528
Telephone: (907) 221-5689
The Cabins have three large outside play areas which are shaded and mud-free. They also have an indoor playground which means they have plenty of areas for different playgroups. For safety, playgroups are divided by personality evaluation, age, and size.
They have an indoor play area with a garage door that opens up to the outside yards. There is plenty of toys and stimulation in all of the yards to keep dogs occupied for hours. Stress-free relaxation and sleeping are provided thanks to climate-controlled kennels with privacy panels. Cots and bedding are provided and they offer joined kennels so doggy family members can stay together.
The cabins are situated within Aspen Grove Veterinary Care, which is a full-service animal hospital and pet emergency care facility.
Treatment is not delayed if your pet becomes sick or hurt while staying at The Cabins. Their on-site veterinarians provide prompt medical care.
Fort Collins Dog Daycare Information:
Address: 2633 S College Ave, Fort Collins, CO 80525
Telephone: (970) 416-0232
Conclusion for Best Dog Daycares in Fort Collins, Colorado
We hope you enjoyed checking out our list of the best Fort Collins, Colorado daycare for your pup. Thanks so much for reading about all these different options- we know how hard it can be looking around when narrowing down which one will fit into your schedule best!
You will also like:
Garrett loves animals and is a huge advocate for all Doodle dog breeds. He owns his own Goldendoodle named Kona. In addition, he volunteers at the Humane Society of Silicon Valley, where he fosters dogs and helps animals. Garrett enjoys writing about Doodles and believes that dogs can teach humans more about how to live than humans can teach a dog.
Why Trust We Love Doodles?
At We Love Doodles, we're a team of writers, veterinarians, and puppy trainers that love dogs. Our team of qualified experts researches and provides reliable information on a wide range of dog topics. Our reviews are based on customer feedback, hands-on testing, and in-depth analysis. We are fully transparent and honest to our community of dog owners and future owners.