Here's what you need to know if you're searching for dog breeders in South Dakota. Adopting a dog is an exciting experience that many people look forward to for their entire childhood. Owning a dog is a lot of responsibility, so it is something to celebrate when you finally reach a point where you can feasibly care for one.
As happy as the experience is, however, the steps leading up to bringing home the puppy of your dreams can be a little overwhelming or confusing. There are so many breeders to choose from that it can be difficult to know which breeders to trust and which to avoid.
There are a ton of awesome breeders in the United States, but there are just as many (if not more) breeders that you should avoid entirely. If you live in South Dakota and want to adopt a puppy of your very own, we're here to help simplify the process for you.
Before scrolling down this list of dog breeders in South Dakota, you can check out these other recommendations from our team at We Love Doodles: Best Labradoodle Breeders in South Dakota and Goldendoodle Puppies in South Dakota For Sale.
Puppies For Sale in South Dakota
This article will cover all of the best dog breeders in South Dakota and the surrounding areas. It's really important when selecting the right dog breeder to choose one that is ethical, reputable, and well known for their high-quality dogs and their emphasis on the health of their animals.
We took a lot of time to conduct in-depth research on all of the best dog breeders in South Dakota and the surrounding areas. We took our favorite breeders and included them on this list to do your search for the right breeder as straightforwardly as possible. We only included breeders who use ethical breeding practices and are well known for their healthy dogs and happy customers.
Dog Product Recommendations: Best Dog Boots For Hot Pavement and Best Dog Shampoos For Long Hair.
1. PuppySpot's Puppies For South Dakota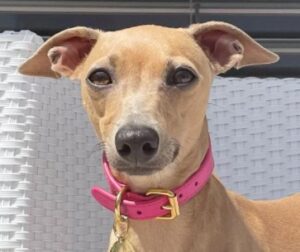 Are you a dog lover looking to introduce a companion into your home in South Dakota? Imagine a joyful, excited puppy greeting you right at your doorstep as you return from work. Before you live out your dream, you'll have to delve into a pile of research required to match you to your perfect dog.
Ensuring every detail is the way you want is quite an arduous but necessary task. Finding the ideal breeder in your area is another work that might take quite a bit of your time. But what if you don't need to get your hands dirty and can get your puppy right off of a silver spoon? Seems too good to be true? You are on a bit of a lucky patch because PuppySpot can do all of that and more for you.
One of the most dependable online dog companies out there, PuppySpot, is as faithful as the dogs they trade in. This is quite a literal fact since their company has managed to sell off more than 225,000 dogs altogether, which is a considerable number. Their eye for detail keeps them at the top since they choose their breeders and providers only after careful consideration, vetting, and screening.
They have a very detailed list of points of emphasis for the breeders to follow that ranges over 100 points. This is why only less than 10 percent of the breeders that apply are allowed to supply dogs to them. And to ensure that their consumers receive their furry friends in only the best of health conditions, PuppySpot does a complete Nose-to-Tail health checkup from trusted veterinarians.
They also allow you to choose a dog of your choice with every detail the way you want, including the color and species. And as if all of this wasn't enough, they don't put you on any waiting list; instead, ship your chosen puppy as soon as possible. Still trying to make up your mind about choosing PuppySpot?
What if we tell you that the puppy you get will be covered with whopping ten-year health insurance. And if you are relatively new to taking care of a dog, their supportive community of fellow dog owners and puppy lovers will help you fit in with your new furry friend. They also boast over 10,000 5-star reviews from previous customers, all of which are verified. What is more, they are also partnered with the American Humane Society and AKC too.
The probability of not finding a breeder in your area for your ideal dog is quite big. However, PuppySpot solves that for you too. It delivers its clients chosen puppies over the entire United States in its PuppySpot airline. This way, you get your puppy without waiting a lifetime for it. So, if you are looking to buy a puppy for yourself and your family, visit PuppySpot and get the dog of your dreams.
PuppySpot Details
2. Cowpounder Kennel — Doodles
Cowpounder Kennel is an excellent breeder located in Peaver, South Dakota. This breeder specializes in producing the highest quality Doodles, and they offer Goldendoodles, Aussiedoodles, and Labradoodles. One of the reasons this breeder is so great is because they have extensive experience around animals.
They grew up with dogs and other animals, and they even were raised by parents who were Doodle breeders themselves. This experience has afforded them expert knowledge on the best breeding practices and helps them consistently produce the highest quality Doodles around.
Cowpounder Kennel is located on a stunning farm with plenty of animals like ducks, cats, horses, and more. The dogs and puppies love to run and play with these animals and also enjoy playing in the mud, going for a swim, and generally frolicking to their hearts' content.
Since this breeder is so well known and their dogs are incredibly popular, every puppy is nearly always spoken for before a litter is even born. However, you can get on the waitlist, and when it's your turn to take home your puppy, you'll get to pick from the available puppies in the litter. You can join this waitlist on their website and check out their pictures and information.
Cowpounder Kennel Details
3. Flying S Retrievers — Labrador Retrievers
This breeder, located in Witten, South Dakota, is a top-class Labrador Retriever breeder. They are huge fans of the breed and love what they do, which is very apparent in the high quality of the dogs they produce. This breeder was raised around dogs and always knew that they would work with dogs in some capacity.
So when they decided to start breeding, it just made sense. The dogs bred at Flying S Retrievers are all registered with the AKC and thoroughly health checked to ensure they are free of any health defects or problems that may present later in their lives. This breeder works extra hard to breed for certain qualities like trainability, health, athletic ability, and disposition, and their dogs are very calm and well mannered.
The Labs at Flying S Retrievers not only meet the AKC breed standards but exceed them, and these dogs are truly some of the best Labradors in the country. When you adopt a puppy from Flying S Retrievers, it will come with its first vaccinations, deworming treatment, a clean bill of health, and a 26-month hip, elbow, genetic, and eye guarantee that protects against genetic health problems common in Labs.
Flying S Retrievers Details
4. Champion Vizslas — Vizslas and German Shorthaired Pointers
Champion Vizslas is a Roscoe-based breeder in South Dakota that focuses primarily on breeding gun dogs like German Shorthaired Pointers and Vizslas. They first began breeding in 2015, at which point they began with only Vizslas, but they decided to add German Shorthaired Pointers to their roster in 2020 and describe the experience as being very rewarding.
They were inspired to start breeding in the first place because they deeply love spending time outside and participating in outdoor activities (including hunting). Their bond with their Vizslas during their adventures inspired them to begin breeding.
They work hard to help their adoptive families discover the same bond they did with their dogs, and they control for the very best qualities in both Vizslas and German Shorthaired Pointers. Suppose you're curious about this breeder and their dogs. In that case, the breeder encourages all interested parties to accompany them on a guided pheasant hunt where you can see their wonderful dogs in action.
Champion Vizslas Details
5. Queen City Doodles — Doodles
Queen City Doodles is a family-owned and operated breeder in Spearfish, South Dakota, specializing in a few different types of Doodles. Specifically, this breeder offers F1b Goldendoodles and F1b Bernedoodles, and their dogs are some of the highest quality and cutest around.
This breeder raises each dog by hand in their home and strives to give them the utmost attention, love, and nurturing. This helps their dogs grow to be well-adjusted and loving family companions that are highly sought after. To increase their breeding dogs, they use a Guardian Home program that places breeding dogs with local families to raise as their own.
The puppies produced by this breeder are of the highest quality and are health checked to make sure they are free of any genetic health issues. The breeder works hard to ensure that their puppies possess the very best qualities of both parent breeds, and they dedicate endless time to helping ensure the dogs have a strong foundation from the moment they are born.
Queen City Doodles Details
6. Dakota Mi-Kis — Mi-Kis
Have you ever heard of the Mi-Ki breed of dog? If not, don't worry. These adorable dogs are a very rare toy breed of dog that has been carefully bred for their engaging personalities and calm companionship. Dakota Mi-Kis is one of the leading Mi-Ki breeders in the country, and a loving couple runs the breeder that first fell in love in the 9th grade.
In the 40 years since they have raised two children and decided to start breeding the rare and adorable Mi-Ki. They fell in love with the breed because Mi-Kis truly are wonderful dogs with very calm personalities. These dogs are intelligent and easily trained, loving, and very joyful to be around. This breeder is dedicated to producing and raising Mi-Kis of the highest quality.
Their dogs are all registered with the American Mi-Ki Registry Association (AMRA) and are all health tested, and DNA-VIP verified. Each of their dogs and puppies receives plenty of hands-on care and lots of veterinary assessments to make sure they are as healthy and happy. The breeder's three grandchildren even help socialize the puppies, which helps get the dogs used to be around children of all ages.
Dakota Mi-Kis Details
7. Whispering Pines Puppies — Doodles
Whispering Pines Puppies is a great breeder owned and operated by a couple that fell in love in college and bonded over their shared love of dogs. They got married in 1991 and raised five children together and the dogs that they bred and raised.
This breeder specializes in breeding Mini Goldendoodles and Mini Bernedoodles, and they have over 17 years of experience breeding these adorable and family-friendly dogs. When they first encountered a Mini Goldendoodle, they immediately fell in love with the playful and affectionate nature of the breed and decided they needed to breed their own. Their dogs are very popular and are highly sought after, and they make the perfect family companion.
Both the husband and wife in this breeder couple grew up on a farm, and they love living in the countryside with their family today. Their home is located on a beautiful plot of land that gives their dogs plenty of space to run and play, which is just the enrichment they need to grow into well-adjusted adult dogs. To check out their available dogs today, head to their website.
Whispering Pines Puppies Details
8. Bullington Frenchies — French Bulldogs
This breeder is located in North Dakota and is the breeder of adorable French Bulldogs. Bullington Frenchies was born from the breeder's deep love for French Bulldogs and a genuine desire to help other families find the same thing she received from the puppies she owned.
This breeder believes that the secret to raising the perfect dog is to raise them in your family home and give them plenty of attention and love from the day they are born. This way, they can become used to life with a family and develop into well-adjusted dogs in adulthood.
This breeder raises each dog by hand and surrounds them with her children, so they are exposed to kids from birth. The dogs are given plenty of enrichment and attention, and they get to play nonstop, so they are very happy, healthy, and fun-loving dogs when they join their forever families.
Each dog produced by this breeder is sired from a Champion dog, and each dog also has a superior bloodline. The breeder thoroughly checks each dog and puppy for any genetic health disorders and guarantees that your Frenchie puppy will be healthy. Head to their website today to read more about this breeder's dedication to ethical and health-focused breeding.
Bullington Frenchies Details
Conclusion For The "Best Dog Breeders in South Dakota"
We know how exciting it is to adopt a dog of your own finally, but the process leading up to bringing your dog home can be confusing. There are so many dog breeds and breeders out there that it's tricky to navigate all of your options confidently.
How are you supposed to know if a breeder is good or trustworthy? We worked hard to research the best dog breeders in South Dakota to make your search for the right dog and breeder as effortless as possible.
We only included ethical and reputable breeders because we believe that a breeder's primary focus should be on raising and breeding healthy pups. Therefore you can be confident that any puppy purchased from these breeders will be the perfect fit for you and your family.
For more guides similar to this list of dog breeders in South Dakota, you can check out:
Before you bring home a puppy from a breeder in South Dakota, you can learn more about the cost of raising a dog by watching "What's The Real Cost of Owning a Pet" down below: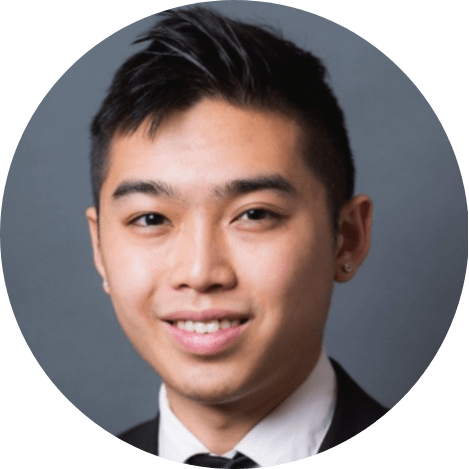 Andy is a full-time animal rescuer and owner of a toy doodle. When he's not saving dogs, Andy is one of our core writers and editors. He has been writing about dogs for over a decade. Andy joined our team because he believes that words are powerful tools that can change a dog's life for the better.
Why Trust We Love Doodles?
At We Love Doodles, we're a team of writers, veterinarians, and puppy trainers that love dogs. Our team of qualified experts researches and provides reliable information on a wide range of dog topics. Our reviews are based on customer feedback, hands-on testing, and in-depth analysis. We are fully transparent and honest to our community of dog owners and future owners.