Here's what you need to know if you're searching for dog breeders in North Dakota. It's a very exciting time when you finally decide you're ready to introduce a dog into your home. The milestone is one that many people look forward to for years, so when the day finally comes, it can be filled with joy.
Although it is very exciting and positive, the experience can also be overwhelming and confusing. If you're new to adopting a dog, you may not know where to look. There are so many great dog breeds and breeders in the country and the state of North Dakota.
There are just as many breeders that should be avoided, so it's important to choose an ethical and reputable breeder when deciding where to buy your puppy. Luckily for you, we did all the research. If you're in North Dakota and are interested in adopting a new puppy, this is the perfect article.
Before scrolling down this list of dog breeders in North Dakota, you can check out these other recommendations from our team at We Love Doodles: Best Dachshund Breeders in North Dakota and Best Rottweiler Breeders in North Dakota.
Puppies For Sale in North Dakota
This guide covers the very best dog breeders in North Dakota and the surrounding area. There are so many great breeders out there that you'll be sure to find the perfect breeder whether you're looking for a Corgi or a Rottweiler. When making this list, we did a ton of research on all of the breeders in the area.
We took our favorites and put them on this list. We only consider breeders that are ethical, reputable, and have a long history of breeding superior and healthy dogs. You can be confident that any dog you buy from one of these breeders will be happy and healthy and bring you and your family joy.
Dog Product Recommendations: Strongest Shock Collars For Dogs and Best E-Collars For Large Dogs.
1. PuppySpot's Puppies For North Dakota
Looking to take in a furry friend? Dogs are a loyal species that make the best of companions. However, choosing the right one for yourself might be more of a task than what you had in mind. The adoption process does require quite a lot of looking into the details since you'd want to adopt one that fits right into your habitat.
However, the biggest obstacle you might face during the entire process is finding just the right breeder to equip your pet. Your future pet's health depends entirely on the breeding farm. To add to that, not all breeders would deliver the dog in your area, which, again, is another task to overcome.
So does the thought of all that research make you wary? Need the secret to a hassle-free adoption process? Your wish is our command and voìla. We present PuppySpot, your definitive guide to the perfect furry companion. A trusted online dog store, PuppySpot has always held a special spot among dog lovers, quite literally.
This is since they have been responsible for uniting over 225,000 dogs with owners that fell in love at first sight. Apart from that, PuppySpot is at the top because they observe everything personally. Their rigorous screening process for breeders is done with the maximum possible scrutiny.
And because their breeder selection criteria are exclusive and have over 100 points emphasized, less than 10 percent of the original applicant breeders are allowed to list their puppies. Their other services include a full veterinarian checkup before the puppy is sent off to the future owner, otherwise known as the Nose-to-Tail Health check.
On top of that, they also allow their consumers to choose a dog of their choice from the wide variety, right down to the specific color. To add to that, they don't work with waiting lists and are bound to get your pet almost instantly. Are you still in a dilemma about getting your puppy through PuppySpot?
Please don't listen to us; instead, look at the 10,000 verified 5-star reviews on their website that prove the authenticity of their work. Another incomparable advantage they come with is ten-year health insurance for every puppy bought off of their website.
They'll also link you into a supportive dog community that'll help you get better at taking care of your dog. And as if all of that wasn't enough, the PuppySpot is also in partnership with the American Humane Society and the AKC. And to facilitate their customers to the best of their abilities, PuppySpot delivers puppies all around North Dakota.
Anywhere and everywhere. This quick and efficient service is made possible through their PuppySpot airline, which is dedicated to getting the puppy to its awaiting owner without any further ado. So the next time your heart yearns for a puppy, choose PuppySpot to get yourself a furry friend.
PuppySpot Details
2. Adventure Bound Gundog Kennels — Labrador Retrievers & German Shorthaired Pointers
Adventure Bound Gundog Kennels is an excellent breeder in North Dakota specializing in breeding Gundogs— specifically Labrador Retrievers and German Shorthaired Pointers. This medium-sized kennel is committed to producing the finest gun dogs around, and they strive to improve upon the characteristics of both breeds during the breeding process.
This breeder is family-owned and operated and was started by a loving couple who loved dogs and the outdoors. Their breeding adventure began when they adopted their first Black Lab as a couple. This dog, Magic, went everywhere with them and was an excellent hunting dog.
They were so struck by his calm demeanor and amazing personality that they realized they wanted to get more involved with the breed, and thus their breeding journey began. Each dog in the care of Adventure Bound Kennels receives a lot of loving care and attention each day, ensuring that they grow into well-adjusted dogs that can easily transition into your family home.
This breeder offers a two-year health guarantee on each puppy, and each puppy also comes with their initial shots and deworming treatments. Additionally, each puppy adopted from this breeder comes with a health certificate signed by the vet and the necessary AKC paperwork to register your new dog.
Adventure Bound Gundog Kennels Details
3. Bullington Frenchies — French Bulldogs
Bullington Frenchies is a lovely small breeder in North Dakota specializing in the charming and adorable French Bulldog. This breeder's journey grew from a love for the breed and a desire to bring joy and love to families all across the country with their adorable puppies.
Each puppy from this breeder is raised around kids and treated like a true family member. This means that each dog is very well socialized and used to many common social and environmental stimuli when they are ready to head home to your family.
The dogs are raised by hand in a loving and very fun environment, which is very apparent in the personalities of each dog. Each dog is also champion sired, and they have superior bloodlines and winning personalities. This breeder places a heavy emphasis on health, temperament, and structure when breeding each litter, and each dog has excellent breed conformation.
Bullington Frenchies Details
4. Cowpounder Kennel — Doodles
Cowpounder Kennel is a small and wonderful Doodle breeder in South Dakota known for its superior quality pups. This breeder specializes in three types of Doodles: Goldendoodles, Labradoodles, and Aussiedoodles. This breeder has been around dogs and animals for their entire life, and it was only natural for them to transition into breeding Doodles themselves.
They grew up on a farm and even got to help their parents breed doodles when they decided to sell the farm's livestock and open a new chapter for the farm. The dogs born at Cowpounder Kennel are lucky, as they get to have the very best life (until they go home with you, of course).
Each dog gets to run and play on the farm, where they can play with ducks, play hide and seek with the cats, romp in the mud, and even go for a swim. This breeder firmly believes that a healthy and well-rounded dog is made in puppyhood, so they work hard to give each puppy a strong foundation. These puppies are healthy, happy, and socialized, making them the perfect companions for families or individuals.
This breeder is very popular, and typically puppies are spoken for before each litter is even born. However, you can place your name on a waitlist to reserve a puppy in a future litter. Once you have selected your puppy, you will receive plenty of videos and pictures updating how your pup is growing until it can go home with you at 8-9 weeks.
Cowpounder Kennel Details
5. Champion Vizslas — Vizslas and German Shorthaired Pointers
This breeder is a small breeder dedicated to the compassionate and quality breeding of Vizslas and German Shorthaired Pointers. Founded in 2015, this breeder has been producing the highest quality Vizlas ever since, and in 2020 they expanded to include German Shorthaired Pointers in their breeding pack.
This breeder dove into breeding because they deeply love the great outdoors and shared a strong bond with their Vizslas. They knew that they were meant to breed these dogs and bring the same joy and bond to other families in the country, and they have done a spectacular job. The dogs they produce are strong, vigorous, and bird-loving, making them the perfect hunting companions.
These dogs aren't all work and no play, however. They are the perfect family companions, and they love to be affectionate, loyal, and playful with their loved ones. This breeder encourages interested adopters to join their families on a guided pheasant hunt at the Dakota Game Lodge, where you'll be able to see their champion bloodline dogs in action.
Champion Vizslas Details
6. Northern Sky German Shepherds — German Shepherds
This great German Shepherd breeder is located in Northern Minnesota, just a stone's throw away from North Dakota. This breeder specializes in West German Shepherds, family companions, IPO titled, or Service/Therapy dogs.
Each dog is AKC registered, and health checked to guarantee that they are free of genetic health issues that may manifest later in life. This breeder prides itself on being a responsible breeder that strives to find the perfect home for each puppy they raise.
They are passionate about ensuring that each puppy from each litter they breed is not only happy, loving, and healthy but also an exceptional representative of the German Shepherd breed and adheres to all breed standards. This breeder focuses specifically on breeding West German Shepherds that have black and red markings, though they occasionally have bi-colored and all-black shepherds in their litters.
Northern Sky German Shepherds Details
7. Flying S Retrievers — Labrador Retrievers
Flying S Retrievers is a great family-owned breeder located in Whitten, South Dakota. The breeder is very passionate about Labradors and grew up around them and other breeds of gun dog their entire lives, so their love for the breed runs deep.
In addition to being passionate about the breed, this breeder has extensive experience and even served as the Medical Supervisor at the local Humane Society in their town. Although they are now dedicated full-time to breeding their adorable Labs, they still volunteer as a tech at many rescues and spay/neuter organizations.
Each dog owned and bred at Flying S Retrievers is AKC registered. The breeder works hard to select for disposition, athletic ability, health, and trainability, and most of their dogs are obedience, hunt test, or dock diving titled.
Each puppy is loved and raised by hand, and all of the dogs get to enjoy the great outdoors on the family's pheasant ranch, where they enjoy hiking, hunting, swimming, and playing. Each puppy comes with a 26-month hip, elbow, genetic, and eye guarantee and their appropriate vaccinations and deworming treatments.
Flying S Retrievers Details
8. Lagotto Lady Kennels— Italian Lagotto Romagnolos
Have you ever heard of the rare dog breed Italian Lagotto Romagnolo? If not, you're not alone. This breed is a very rare and special breed from the Romagna area of Italy, and the name translates to "lake dog from Romagna." The breed is an ancient one that dates back to at least 1474 A.D. and has a long history of working as a hunting dog and water retriever.
Lagottos are known for being affectionate, devoted, loving, and athletic, which is why they are great hunting dogs. They resemble Aussiedoodles or Bernedoodles and have a similar-looking coat and size. This breeder is a great lover of the Lagotto breed and began breeding her Lagotti in 2009.
This boutique breeder is located on a stunning 25 acres of land speckled with lakes and lush greenery where the dogs and puppies can frolic to their hearts' content. They enjoy adventures and playtime just as much as they love to cuddle on the couch with the family, which is why they are truly the perfect companion dog.
Lagatto Lady Kennels Details
Conclusion For The "Best Dog Breeders in North Dakota"
When the time is finally right to adopt a dog of your very own, many things must be done before you can take your new puppy home. One of these is choosing the perfect breed and breeder for you and your family. Many things go into selecting the right breeder, and making sure they are respected, reputable, and ethical are very important parts of the process.
When it comes to choosing a good breeder, most of the time, good breeders are very concerned about the health and well-being of their dogs and puppies. They are animal lovers first and foremost and do whatever they can to ensure that their dogs are happy and healthy.
Each of the breeders included on this list is a wonderful option if you want to adopt a puppy in North Dakota. The breeders we included here are reputable and focused on producing healthy and happy dogs.
For more guides similar to this list of dog breeders in North Dakota, you can check out:
Before you bring home a puppy from a breeder in North Dakota, you can learn more about the cost of raising a companion by watching "What's The Real Cost of Owning a Pet" down below: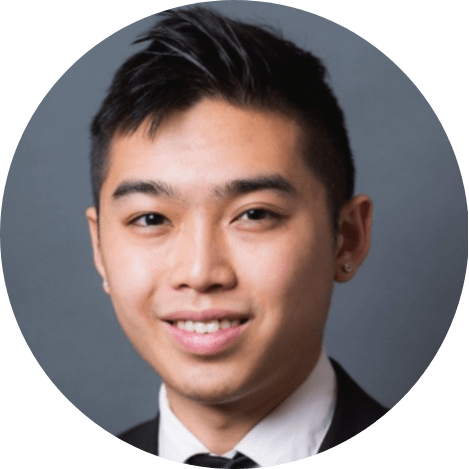 Andy is a full-time animal rescuer and owner of a toy doodle. When he's not saving dogs, Andy is one of our core writers and editors. He has been writing about dogs for over a decade. Andy joined our team because he believes that words are powerful tools that can change a dog's life for the better.
Why Trust We Love Doodles?
At We Love Doodles, we're a team of writers, veterinarians, and puppy trainers that love dogs. Our team of qualified experts researches and provides reliable information on a wide range of dog topics. Our reviews are based on customer feedback, hands-on testing, and in-depth analysis. We are fully transparent and honest to our community of dog owners and future owners.