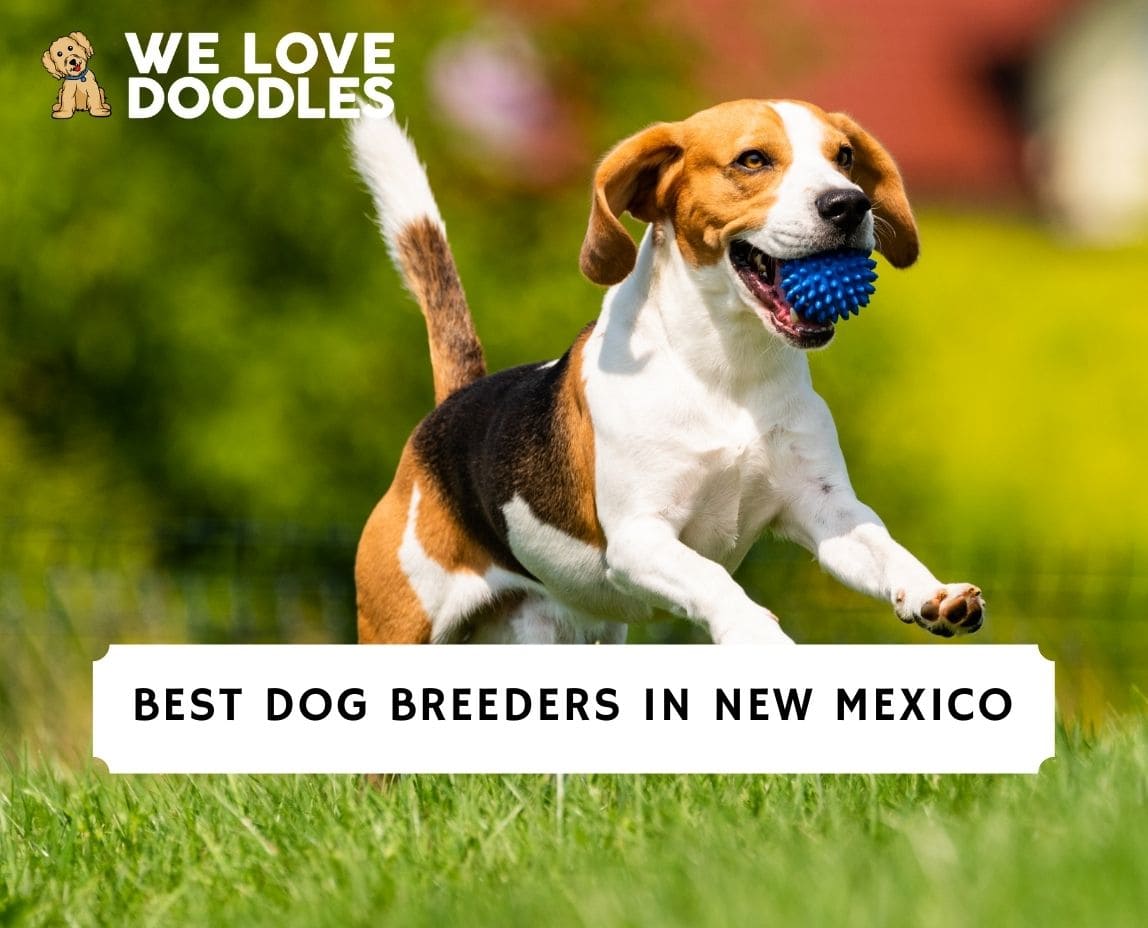 Are you searching for dog breeders in New Mexico? Finding a good breeder is no easy task. It is a veritable minefield of unethical backyard breeders and puppy millers that might come cleverly disguised as responsible breeders.
Disreputable breeders are more focused on making a profit than caring for their animals, and you certainly won't want to get a puppy from them. You will be inadvertently supporting an unethical, often abusive business, but you're also likely to end up with a puppy with loads of health and behavioral problems.
Before scrolling down this list of dog breeders in New Mexico, you can check out these other recommendations from our team at We Love Doodles: Best English Bulldog Breeders in New Mexico and Best Boston Terrier Breeders in New Mexico.
Puppies For Sale in New Mexico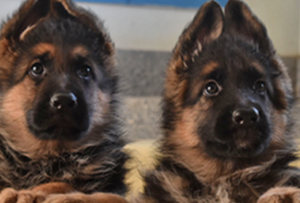 If you are looking for your new best friend in New Mexico, we're here to help. Here are our favorite breeders of the most popular breeds and some who specialize in multiple breeds.
Dog Product Recommendations: Best Whitening Shampoos For Dogs and Best Slicker Brushes For Dogs.
1. PuppySpot's Puppies For New Mexico
While not a breeder, PuppySpot is one of the largest collections of ethical breeders across the United States and is worth mentioning in a list of top breeders. If you are looking for a new puppy in New Mexico, we strongly recommend checking out this remarkably comprehensive platform filled with registered breeders that sell all kinds of dogs.
Unlike the thousands of puppy mills out there, PuppySpot is run by a community of dog lovers that banded together to create this massive online marketplace where you can find puppies for every need and lifestyle. Whether you want a playful, energetic dynamo or a calm, cuddly couch potato, PuppySpot will have something for you.
They meticulously screen all their listed breeders through a rigorous selection process to ensure the ethics of each one, as well as to conduct frequent surprise visits to breeding facilities to guarantee that they are compliant with PuppySpot's strict standards. All the breeders produce healthy, well-socialized puppies from healthy environments, and their comprehensive process guarantees that your puppy comes from a responsible, ethical source.
PuppySpot Details
2. Sandia Labradors
Sandia Labradors is an award-winning breeder that offers a variety of Lab puppies for sale in New Mexico, known for their quality and reliability. Providing unparalleled customer service for over 30 years, Sandia provides English-style Labrador Retrievers that make excellent service dogs, conformation show dogs, or simply wonderful family pets.
Puppy training begins before their puppies can leave their home, and all their OFA-certified dogs are thoroughly socialized and meticulously cared for before getting to their forever homes.
Sandia Labradors Details
3. Jameson Ranch Labradors
Another breeder of the most popular breed in the United States, Jameson Ranch Labradors, breeds show-quality Labs that will make a wonderful addition to any family. This breeder advocates raw food and places the utmost importance on canine nutrition. All their dogs are fed a raw diet, and they give plenty of nutrition advice to prospective owners to ensure a seamless, smooth transition.
Their breeding pairs are often award-winning dogs that are frequent participants in conformation shows, while their puppies have stellar bloodlines and come to AKC-registered in line with the health and breed standards. They would be happy to guide raw feeding or dog nutrition if you're interested.
Jameson Ranch Labradors Details
4. Von Castle German Shepherds
For many generations, German Shepherd dogs have been a part of this small, family-run kennel. Fifty years ago, the founder Estevan received his first family pet, a German Shepherd. Since then, he has developed a deep affection for German Shepherds, working tirelessly to breed the highest quality dogs and educate others about this magnificent breed.
Right down to its core, this breeder believes that once you own a German shepherd, you'll never want to go back. Their dogs are carefully bred for their temperaments and working drive, and many of them come from champion bloodlines as working dogs, Schutzhund, and conformation shows. Their puppies are home-raised in Taos, and they provide GSD puppies throughout New Mexico and the neighboring states of Colorado and Texas.
Von Castle German Shepherds Details
5. Elysian Family Ranch
This small, homegrown breeder prides itself in breeding top-quality Golden Retrievers that make excellent family pets, companions, and service dogs. From day one, their puppies are much loved and given heaps of attention by their six children.
Thoroughly socialized in preparation for their new homes, this family's AKC-registered puppies are raised with their adult dogs on a 12-acre ranch with chickens, pigs, goats, and rabbits. Talk about a headstart in socialization. Nothing will faze these puppies when they finally go to their forever homes. They are proud of their facilities and welcome home visits from prospective owners.
Elysian Family Ranch Details
6. Zia Standard Poodles and Newfoundlands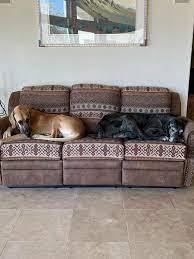 This small hobby breeder breeds Standard Poodles, Newfies, and Great Danes and is run by a veterinarian, Dr. Debra Megonigle, and vet tech Stephanie Mathers. After decades of experience in veterinary care across Colorado and Texas, the pair decided to move to New Mexico in 2017 and start their boutique breeding facility.
All their dogs are AKC-registered and adhere closely to the breed standard, coming from a long and healthy ancestry of top-quality dogs. They sell their breeding rights sparingly and have been in business since 1997.
Zia Standard Details
7. Wild Blue French Bulldogs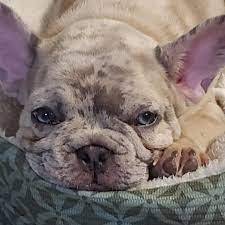 Breeding French Bulldogs for over ten years in the Dallas/Fort Worth area in North Texas, Wild Blue French Bulldogs is a small, home-based breeding operation. Their selection of French Bulldogs for sale comes in various colors, such as lilac, blue, blue fawn merle, pied, and Isabella.
These Frenchies are AKC-registered purebreds and hand-raised from birth, living with the family in a home environment. This breeder prides itself in not being a kennel, but a devoted admirer of Frenchies, spoiling their adult dogs and puppies excessively.
With loads of playtime, socialization, and early puppy training, their Frenches receive the best care, and this breeder is extremely particular about the home their puppies go to. For them, it is important to find new puppy owners that will spoil their dogs as much as they do.
Wild Blue French Bulldogs Details
8. Vom Josspatry Rottweilers
Located in Clovis, New Mexico, Volk Josptry Rottweilers is a breeder of this imposing, devoted breed. Carefully selecting their breeding lines, their puppies and breeding pair are provided with top-notch facilities and the best care. Von Josspatry Rottweilers was founded to produce high-quality German Rottweilers and ensure customer satisfaction.
Their Rotties stay true to their roots as herding and protection dogs as healthy, beautiful, structurally correct, and temperamentally sound puppies. In addition, their puppies are bred with a focus on strength, intelligence, temperament, and working drive.
A Rottweiler from Vom Josspatry Rottweiler will have dark eyes, strong personalities, and the trademarked Rottie black and tan markings. Each of their puppies is AKC registered, so you'll be glad to know. Check out the website provided below for more information. There are pictures and all the information you need.
Vom Josspatry Rottweilers Details
9. Merry Hounds Beagles
Merry Hounds focuses on selling top-quality Beagle puppies in New Mexico from Willcox, AZ, about 277 miles away. Their adorable Beagle puppies come with a one-year health guarantee, all required vaccinations and deworming, and health records from their regular vet checks.
They have an application process that prospective owners have to follow, with a detailed questionnaire to ensure that all their puppies go to suitable homes. After the initial screening, they will interview you to get a better idea of what you are looking for. Once your application is approved, you'll be kept up to date on their available litters and can move the purchase process ahead.
Merry Hounds Beagles Details
10. Kiva Dachshunds
Among the dog breeds globally, the adorable Dachshund is easily one of the most recognizable. With their long, slender body and short little stubby legs, Dachshunds are a hugely popular breed of dog called "badger dogs," a tribute to their inane ability to hunt badgers.
Kiva is an AKC-registered breeder and a participant in the Orthopedic Foundation of USA's CHIC Program. All their dogs have their patellae assessed and go through an ophthalmologist review and a cardiac examination. DNA testing is also conducted for CORD-1 PRA (progressive retinal atrophy). They have a strict screening process and do not ship their puppies.
Kiva Dachshund Details
11. New Mexico Labradoodles
A hybrid of two immensely popular breeds, a Labradoodle is the enchanting cross between the happy-go-lucky Labrador Retriever and the intelligent, hypoallergenic Poodle. New Mexico Labradoodles started breeding these hybrid dogs in 2003, quickly gaining a reputation for being an excellent breeder of this specific cross.
Located in Albuquerque, they focus on the health and temperaments of all their puppies and provide early puppy socialization and training with a dog walker and some basic obedience classes. Their puppies get daily walks, and all their breeding pairs are extensively health tested.
New Mexico Labradoodles Details
Questions to Ask a Dog Breeder From New Mexico
If you are going breeder-hunting on your own, ask plenty of questions to weed out the unethical breeders efficiently. Some of the questions that you can ask as part of your initial shortlisting process include:
Do the parents have health certs, DNA tests, OFA tests, and health records?
How old do the puppies have to be before going into their new homes?
Do you provide health guarantees?
Can I visit your home or facility to see the dogs?
How many litters do you have a year?
What happens if I have to give my dog up?
Conclusion For The "Best Dog Breeders in New Mexico"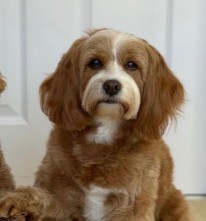 While not exhaustive, this list will hopefully provide you with a headstart and help with your search for a new best friend. Overall, finding a good dog breeder can be difficult, but with persistence and diligence, it is possible to find the right match for your needs and the needs of your new companion.
Having a dog can be fun, but it also comes with its fair share of challenges. For example, in New Mexico, the hot and arid climate can pose a serious problem for dog owners. Since dogs rely on panting to cool themselves down, being stuck in the heat all day can be incredibly taxing on a puppy's body and overall health.
Additionally, it cannot always be easy to find places to take your dog outside when living in New Mexico. Parks and off-leash areas are few and far between, and many don't allow dogs or impose strict rules around their use. Having a dog in New Mexico is well worth it despite these challenges. The warm community and beautiful scenery make it an ideal place to enjoy life with your canine companion.
Whether you're enjoying long walks through the desert or taking cool dips in natural swimming holes, there's always something fun and exciting to do with your puppy by your side. So if you're thinking about getting a dog in New Mexico, remember that the benefits far outweigh the challenges, and get ready for some truly unforgettable adventures together.
For more guides similar to this list of dog breeders in New Mexico, you can check out:
Before you bring home a puppy from a breeder in New Mexico, you can learn more about the costs of raising a dog by watching "What's The Real Cost of Owning a Pet" down below: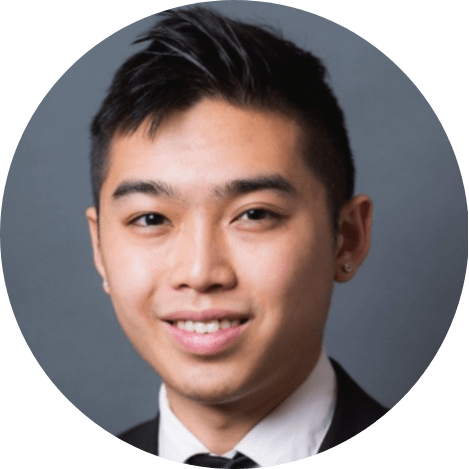 Andy is a full-time animal rescuer and owner of a toy doodle. When he's not saving dogs, Andy is one of our core writers and editors. He has been writing about dogs for over a decade. Andy joined our team because he believes that words are powerful tools that can change a dog's life for the better.
Why Trust We Love Doodles?
At We Love Doodles, we're a team of writers, veterinarians, and puppy trainers that love dogs. Our team of qualified experts researches and provides reliable information on a wide range of dog topics. Our reviews are based on customer feedback, hands-on testing, and in-depth analysis. We are fully transparent and honest to our community of dog owners and future owners.