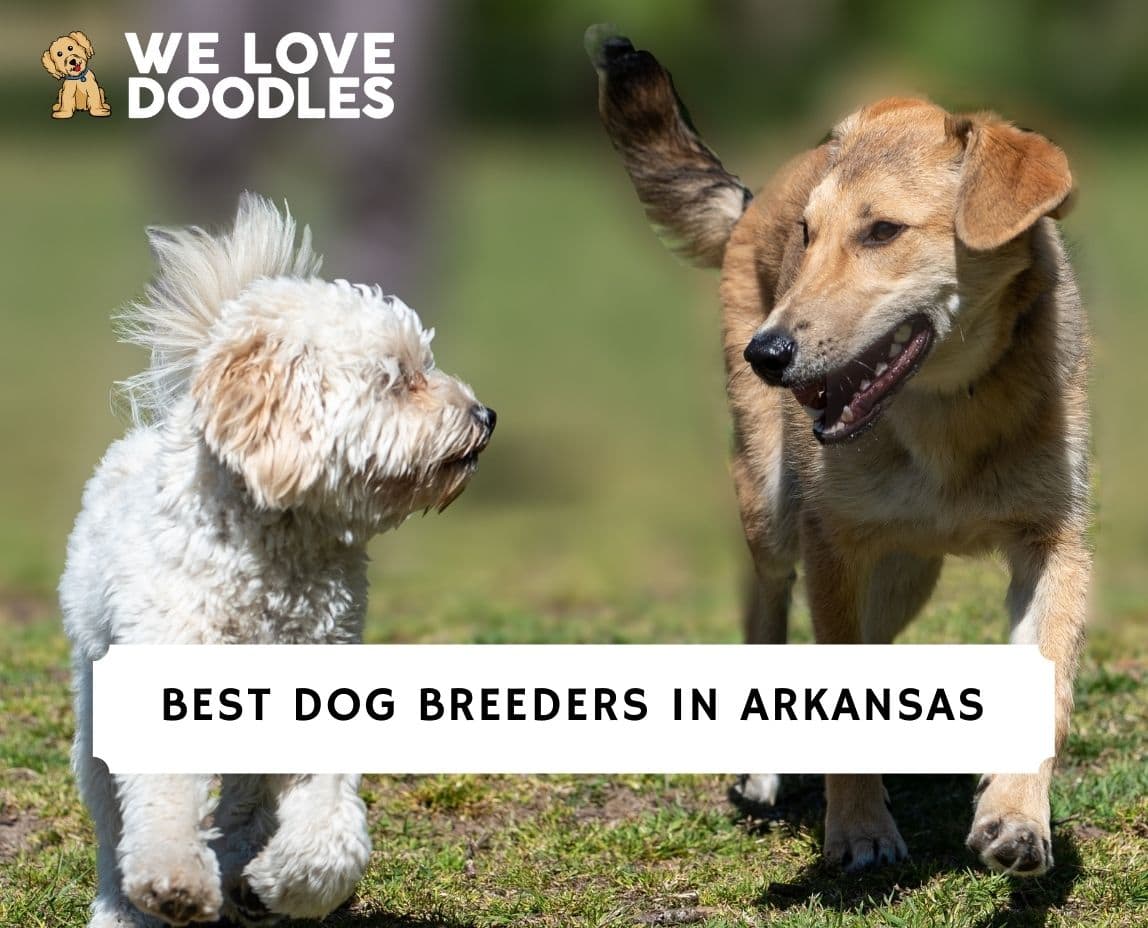 Here's what you need to know if you're searching for the best dog breeders in Arkansas. Owning a dog is one of the most rewarding experiences a person can have, which is why it is so exciting when the time is finally right to adopt a puppy of your very own.
As many people know, owning a dog is a big responsibility, and many people look forward to the point when they can take on that responsibility themselves. However, what some people overlook is that finding the right dog breeder is a big responsibility as well.
This is because the breeder you choose can make all the difference in the health and behavior of the puppy you end up adopting. They are the ones who lay the early developmental foundations for their dogs, and you want to make sure you select a breeder that engages in good, ethical breeding practices.
There are so many breeders in the United States— as well as in Arkansas— however that it can be stressful, overwhelming, and at times confusing to try to find the best breeder for you and your family. If you live in Arkansas and are eager to adopt your puppy, we're here to help.
Before scrolling down this list of dog breeders in Arkansas, you can check out these other recommendations from our team at We Love Doodles: Best Cavapoo Breeders in Arkansas and Best Labradoodle Breeders in Arkansas.
Puppies for Sale in Arkansas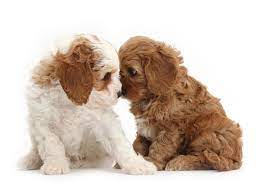 This article will focus on the best dog breeders in Arkansas and the surrounding states. We wanted to simplify looking for a breeder for you, so we decided to conduct extensive research on all of the dog breeders in the area. From this research, we chose our favorites and gave them a spot on this list of the best dog breeders in Arkansas.
We only considered breeders that use ethical breeding practices and are reputable and known for their healthy dogs and happy customers. We firmly believe that a breeder's first responsibility is to prioritize the health of their dogs, and you can be sure that a puppy adopted from any of these breeders will be healthy and happy for many years to come.
Dog Product Recommendations: Best Paw Cream For Dogs and Best Shock Collars to Keep Dog in the Yard.
1. Tinsel Town Yorkies— Yorkshire Terriers
Tinsel Town Yorkies is a wonderful breeder run by a woman who is truly passionate about Yorkies. The breeder grew up on a farm where her grandparents bred and raised working dogs, so she was truly raised understanding the very best breeding practices. She began breeding Yorkies in 2009 and has never turned back since.
This breeder has worked to improve the Yorkie breed greatly through the years. She excels in producing baby-doll-faced Yorkies with compact bodies and exotic colors, so any puppy you adopt from her will be special.
This breeder's Yorkies meet and exceed the breed standards set by the Yorkshire Terrier Club of America and the American Kennel Club, and her dogs are truly some of the highest quality in the country.
Each dog and puppy in her care is rigorously genetically health tested to ensure that they are healthy and free of any genetic health issues, including PRCD, DM, and PLL. She strives to breed and raise the healthiest, best, and most beautiful Yorkies.
Tinsel Town Yorkies Details
2. Platinum Goldies — Goldendoodles
Platinum Goldendoodles is another great Arkansas breeder that breeds and raises some of the highest quality Goldendoodles around. They strive to raise top-quality dogs that fit right into your family. This breeder carefully selects for traits like friendliness, affection, trainability, intelligence, and athleticism during the breeding process.
To ensure that all of their puppies and dogs are healthy, happy, and well-adjusted, this breeder hand raises every dog and gives them tons of love, attention, and socialization. Their dogs are lucky to grow up in rural Arkansas, where they spend plenty of time running and playing in the great outdoors.
Each puppy from Platinum Goldies gets a thorough health check from a certified vet, their first round of vaccines, and initial deworming treatments. This breeder offers a two-year health guarantee when you adopt any puppy.
This breeder is incredibly passionate about what they do, and they love to chat with prospective adopters and answer all of their questions, so feel free to reach out with any thought or query you may have.
Platinum Goldies Details
3. Ma's Little Paws — Shiba Inu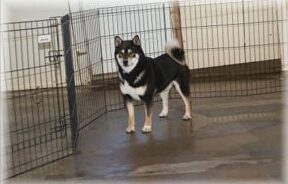 Ma's Little Paws is a great breeder that is family-owned and operated in Charleston, Arkansas. This breeder is a small hobby breeder that is USDA licensed and has been breeding wonderful, healthy, and happy dogs since 1997.
Run by a loving retired couple, this breeder loves animals and enjoys playing and raising puppies. With occasional help from their 14 grandchildren, this couple spoils and plays with each puppy, ensuring that every dog they raise is social, well-adjusted, and happy.
This breeder strives to raise the healthiest and happiest puppies they can, which helps them ensure that any puppy you adopt is the perfect fit for your family. They are passionate about making the adoption process easy and seamless, starting with raising idyllic dogs. Each puppy is thoroughly vet checked, microchipped, and has all of its current vaccinations and deworming treatments.
Ma's Little Paws Details
4. Hickory Bluff Labradors — Labrador Retrievers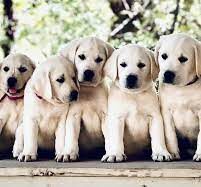 Hickory Bluff Labradors is a fantastic Labrador breeder in Arkansas run by a charming family of 13. At this breeder, it's all hands on deck, and every member of the family helps raise and socialize each puppy that is born.
This family adores Labs and truly finds them the best family pet and the most versatile dog around. Whether you want to hunt, show, detect, or hang out with your furry friend, this breeder believes that a Lab is a perfect dog for you. This breeder is located on a farm by the same name, nestled in the hills of Ozark National Forest.
The breeder has clear pastures of horses and cows, multiple ponds, and lush greenery for their dogs to enjoy and play in. They feed their animals fresh beef and pork from their farm to ensure the dogs have the highest quality protein diets possible.
To ensure that their dogs are as healthy and happy as possible, this breeder uses early neurological stimulation and lots of puppy enrichment from the age of three days old. Their dogs are bred to AKC breed standards and are healthy, intelligent, sturdy, and even-tempered.
Each puppy purchased from this breeder comes with current vaccinations, deworming treatments, a thorough vet check, and a two-year health guarantee. More information can be found on their website and pictures of their adoptable puppies.
Hickory Bluff Labradors Details
5. Lonely Creek Kennels — Bullmastiffs
The tagline for Lonely Creek Kennels is "breeding for excellence," which certainly rings true for this breeder. Run by a loving couple in Huntsville, Arkansas, this breeder has been breeding Bullmastiffs since 2002. One of the breeders, Tim, grew up on a farm full of animals, and that, coupled with his wife's deep love of dogs, meant that breeding dogs just made sense for them.
This breeder prides themselves on their reputable and ethical breeding practices and adamantly believes that ensuring the health and happiness of their puppies is their first responsibility. They are incredibly knowledgable and passionate about the breed and their work and love answering questions, giving facility tours, and helping prospective adopters find the perfect puppy.
Lonely Creek Kennels Details
6. Dirt Road Aussies — Australian Shepherds
Dirt Road Aussies is a phenomenal Australian Shepherd breeder owned and operated by a loving and devoted family. Their breeding journey began by accident. They adopted a second Aussie to be a companion for their first, and on the day of the first Aussie's spaying procedure, they learned that she was already pregnant.
During their search for forever homes for these puppies, they realized they could fill a void in the breeding community. It was then that they decided to keep breeding and offer more affordable Australian Shepherds that maintain the breed standard and characteristics (including intelligence and personality) without the Show Dog price tag tacked on by many breeders.
This breeder truly feels that each dog is a member of their family, and they love raising each puppy by hand in their family home. This breeder produces three litters per year, one of which is ASDR registered while the other two are not. Head to their website today to learn more and find out how you can join their waiting list.
Dirt Road Aussies Details
7. Smith Standard Poodles — Standard Poodles
This wonderful breeder is run by a loving couple that adores everything about the stunning Standard Poodle. Their state-of-the-art facility has everything these puppies need to thrive, including an on-site grooming parlor where each adult dog and puppy receives regular grooming to keep them in tip-top shape.
Their facility truly has everything a dog could dream of, and the couple loves to give guided tours to prospective buyers (or anyone curious), so be sure to schedule yours on their website today. They believe that all of their dogs deserve a clean and loving environment to grow and thrive, and they are completely committed to raising each puppy with love, care, and lots of nurturing.
Each puppy purchased from this breeder comes with all of their current vaccines, deworming treatments, a health certificate, a thorough vet check signed by a certified veterinarian, and a two-year health guarantee against eye retina displacement, and heart disease, thyroid disease, Von Willabrands Disease, and hip dysplasia.
Smith Standard Poodles Details
8. Criss Cross My Doodle — Bernedoodles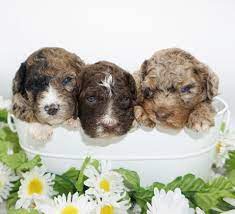 Last on the list of the best dog breeders in Arkansas is "Criss Cross My Doodle." Criss Cross My Doodle is a small family-owned premier Bernedoodle breeder in Arkansas. Nestled on five acres in the foothills of the Ozark Mountains, this breeder provides their dogs with the ideal environment to run, play, and grow.
This breeder keeps their breeding program small to give every puppy the love and care they deserve.  Puppies receive daily stimulation, socialization, and human interaction to help build their foundation to grow into well-adjusted adult dogs. Each dog and puppy is health checked and genetically cleared.
Criss Cross My Doodle Details
Conclusion For The "Best Dog Breeders in Arkansas"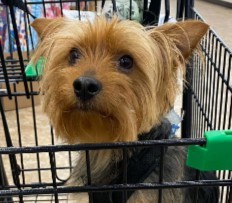 The process of adopting your very own puppy is both exciting and overwhelming. There are so many breeders to choose from that it can be difficult to know which are trustworthy and should be avoided.
To make the process easier for you, we conducted a ton of research on the best breeders in Arkansas and the surrounding area.
Each breeder on this list is ethical and has a long history of breeding healthy and happy dogs. You can be confident that any dog you adopt from one of these breeders will be a loving companion for years to come.
For more guides similar to this list of dog breeders in Arkansas, you can check out:
Before you bring home a dog from a breeder in Arkansas, you can learn more about the costs of raising a dog by watching "What's The Real Cost of Owning a Pet" down below: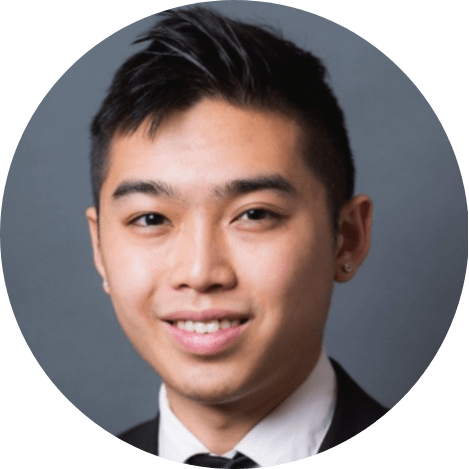 Andy is a full-time animal rescuer and owner of a toy doodle. When he's not saving dogs, Andy is one of our core writers and editors. He has been writing about dogs for over a decade. Andy joined our team because he believes that words are powerful tools that can change a dog's life for the better.
Why Trust We Love Doodles?
At We Love Doodles, we're a team of writers, veterinarians, and puppy trainers that love dogs. Our team of qualified experts researches and provides reliable information on a wide range of dog topics. Our reviews are based on customer feedback, hands-on testing, and in-depth analysis. We are fully transparent and honest to our community of dog owners and future owners.