Are you searching for dog breeders in Alaska? It's a really exciting time when you finally decide you're ready for a puppy of your very own. Finding the right breeder can be a daunting one, though, because there are so many breeders in the country to choose from.
How do you know if the breeder you choose is trustworthy or if they should be avoided altogether? Believe it or not, choosing the right breeder is the most important part of a dog adoption process. Breeders lay the foundation for their puppies to lead healthy and happy lives.
The care, nurturing, and developmental stimulation they provide for their puppies set them up for a life of success. Good breeders are very invested in the health and well-being of their dogs, which is why choosing a good breeder will almost always lead to a great dog for many years. Bad breeders use bad breeding practices, and their dogs typically have health or behavioral problems.
Before scrolling down this list of dog breeders in Alaska, you can check out these other recommendations from our team at We Love Doodles: Labradoodle Puppies For Sale in Alaska and Best Dog Daycares in Anchorage, Alaska.
Puppies for Sale in Alaska
In this article, we cover the very best dog breeders in Alaska. We wanted to help make your process of finding the right breeder as easy as possible, so we decided to do all of the research for you.
We spent a ton of time reading up on all of the best breeders in Alaska, and we put our favorite breeders on this list. We only considered breeders that engage in ethical breeding practices and prioritize the health and wellbeing of their dogs.
Dog Product Recommendations: Best Dog Grooming Kit and Best E-Collars For Large Dogs.
1. Mountain Ridge Malamutes— Alaskan Malamutes
Mountain Ridge Malamutes is a superb breeder in Alaska specializing in standard and giant Alaskan Malamutes. Their standard Malamutes range between 85-110lbs, while their giants range from 130-165 lbs. This breeder strongly believes that dogs should be treated as family members, which is why they are proud to hand raise each puppy inside their family home.
The breeder is also very devoted to giving each puppy the attention they need to grow and thrive, limiting the number of litters they produce to two each year. This breeder is particular about who they allow adopting their puppies, and they like to make sure that their adopters are responsible, loving, and kind.
This breeder offers puppies for companionship only, and you are not allowed to breed a puppy you purchase from them, per the adopter contract. All puppies purchased from this breeder come with their current vacations, deworming treatments, microchips, a bag of food, a collar, a leash, toys, a blanket that smells like their mama, and a book about the beautiful Alaskan Malamute.
Big Horn Retrievers Details
2. Arctic Akitas— Akitas
Arctic Akitas is a wonderful breeder specializing in the beautiful Akita breed, both American and Japanese. This breeder is always in complete compliance with the AKC, and they are also USDA certified and inspected and in possession of an Alaska State Business License.
They spend plenty of time carefully planning each litter and are just as diligent about the care they give to their dogs and puppies. Before breeding, all breeding stock used by this breeder is cleared for soundness and good health, and each dog and puppy is health screened to be sure they are free of genetic health concerns.
This breeder is also careful to screen potential owners to ensure they would be a good fit for their puppies and make great dog parents. They also like to contact the adoptive families for the duration of the dog's life, and they require each owner to spay or neuter their dog and sign a contract to that effect.
The contract also states that owners may never breed their Akita. This breeder strives to produce dogs with good health, excellent appearance, and soundness of mind and body. They work hard to raise Akitas with the best traits of the breed, and they love what they do.
Arctic Akitas Details
3. Midnight Sun Pomskies—Pomskies
For those who don't know, a Pomsky is a designer hybrid breed that crosses the Siberian Husky with the Pomeranian, resulting in a small dog that looks like a Pomeranian with Siberian Husky markings. These dogs are very adorable and popular and are known for their cute appearance, silly disposition, and playful behavior.
This breeder is run by a loving couple that was inspired to begin breeding these adorable dogs because they have always been huge animal lovers and dreamed of being able to breed Pomskies of their very own. Each dog has a fantastic pedigree and has been thoroughly tested for over 160 genetic health disorders.
Their dogs are regularly vet checked and hand raised in their family home, where they receive plenty of love and undivided attention. This breeder works hard to produce socialized, well-rounded, even-tempered, and adorable dogs so that they can be sure they will be a lifelong companion for their adoptive families. To learn more and check out their available pups for adoption, head to their website today.
Midnight Sun Pomskies Details
4. Discovery Tails Labradoodles— Australian Labradoodles
Discovery Tails Labradoodles is an excellent breeder of Australian Labradoodles in Washington state. They love Australian Labradoodles and decided to breed them after carefully researching the best breeding practices. This breeder is one of the most sought-after breeders for their amazing puppies, all of whom are smart, friendly, and non-shedding.
The Pacific Northwest provides an idyllic backdrop for these dogs to grow and play in, and they love the time they get to spend outdoors with the family. This breeder believes that their dogs should always be part of the family, and as a result, their dogs get to accompany them on every adventure and spend lots of time snuggling on the couch.
The breeder stresses that this is not a kennel breeding operation, and while the dogs have access to crates, going in them is their choice and one they only make when they want to be alone. This breeder works hard to maintain breed integrity, and they make sure that all dogs and puppies are thoroughly health tested to protect against genetic health problems.
Discovery Tails Labradoodles Details
5. Sky Valley Rottweilers— Rottweilers
Sky Valley Rottweilers is a lovely breeder in Washington that has been passionate about Rottweilers for their whole lives. They have owned, showed, and bred Rottweilers since 1990 and have earned many titles in the process.
This breeder works hard to breed for the "total Rottweiler," aiming for excellent health, solid temperament, and great disposition. Their dogs are all health cleared for hearts, eyes, hips, elbows, and JLPP through the OFA. Additionally, they are cleared for neurological conditions by the UC Davis Rottweiler Health Panel.
This breeder always provides the best care and nutrition for their dogs and believes that strong genetics, good nutrition, and lots of socialization are the foundations of a healthy and happy adult dog. Head to their website today to read the glowing testimonials from past customers, learn more about this breeder, and see some adorable pictures of their available puppies for adoption.
Sky Valley Rottweilers Details
6. White Robin Kennels— Labrador Retrievers and German Shorthaired Pointers
This fantastic breeder of Labradors and German Shorthaired Pointers is located in Canada. The breeder has been a Labrador owner since 1975 and is deeply passionate about breeding and raising the perfect Labrador. It wasn't until 2008 that the breeder fell in love with German Shorthaired pointers and realized that they perfectly complement Labradors. They then decided to add the German Shorthaired Pointers to their breeding program, and they've been thrilled with the results.
This breeder is a Premier member of the Canadian Kennel Club, and they are also members of Ducks Unlimited, Delta Waterfowl, and the Canadian Wildlife Federation. Their kennel is located on a stunning spacious ranch in the gorgeous wilderness of Canada, and their dogs all love to run and frolic in the open fields.
This breeder makes sure that every dog and puppy has access to the indoors and outdoors from a very young age, which helps get them accustomed to many different environments. Each puppy purchased from White Robin Kennels comes with appropriate vaccines, deworming treatments, a Canadian Kennel Club registration, a microchip, and a health guarantee.
They also ensure that their puppies are well socialized and have begun potty training before going to their forever homes. This breeder is also proud to offer a lifetime support policy to assist and guide any adoptive family that might need it. They also offer a lifetime return policy if something is not working out with your dog.
White Robin Kennels Details
7. Quellen German Shepherds— German Shepherds
As per the tag line on their website, Quellen German Shepherds strives to breed the "complete German Shepherd," and they achieve this goal perfectly. They take a lot of pride in producing German Shepherds that are happy and healthy companions in your home and truly your best friend.
Their dogs also excel on the Shutzhund field and perform beautifully in the show ring, but they are first and foremost family dogs. This breeder is proud to work towards improving the true vision of the breed, which is to achieve a good-looking working dog.
They truly believe that every litter should be carefully planned to achieve ideal results, and they take a firm stance on the statement that if you aren't working to improve the breed actively, you are destroying it. Each dog is health tested to ensure they are free of genetic health conditions before breeding.
They also state that they only own female dogs, as they believe that they can choose the ideal male dog for each litter depending on their traits and characteristics. They make sure to raise their dogs in a family environment and give each dog a ton of love, care, and attention. Their dogs all enjoy camping, fishing, hiking, and hanging out with the family in the home and town. Head to their website today to learn more and check out their available dogs for adoption.
Quellen German Shepherds Details
Conclusion For The "Best Dog Breeders in Alaska"
Adopting a dog is so exciting, but it's also a lot of work and can be very confusing. There are so many breeders to choose from that sometimes it's difficult to know which breeder is the best choice for you and your family.
To simplify everything for you, we did a lot of research on all dog breeders in Alaska and the surrounding area. We added our favorite breeders to this list to help simplify your search process. Each breeder we added to the list is ethical and engages in only the best breeding practices.
For more guides similar to this list of dog breeders in Alaska, you can check out:
Before you bring home a puppy from a breeder in Alaska, you can learn more about the average cost of raising a dog by watching "What's The Real Cost of Owning a Pet" down below: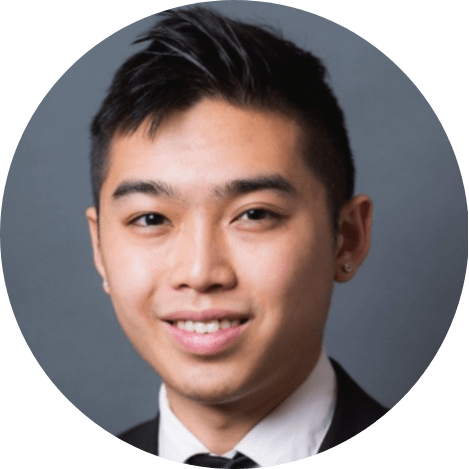 Andy is a full-time animal rescuer and owner of a toy doodle. When he's not saving dogs, Andy is one of our core writers and editors. He has been writing about dogs for over a decade. Andy joined our team because he believes that words are powerful tools that can change a dog's life for the better.
Why Trust We Love Doodles?
At We Love Doodles, we're a team of writers, veterinarians, and puppy trainers that love dogs. Our team of qualified experts researches and provides reliable information on a wide range of dog topics. Our reviews are based on customer feedback, hands-on testing, and in-depth analysis. We are fully transparent and honest to our community of dog owners and future owners.