In this guide, we have compiled a list of top-rated dog breeders in Quebec. We have selected these reputed breeders based on their experience, breeding practices, and customer testimonials.
We have also included dog breeders dealing in different breeds like Samoyeds, Keeshonds, and Border Collies. That way, there is something for every dog lover.
Dog breeding requires serious know-how and expertise. Good dog breeders in Quebec always belong to top canine clubs and follow the code of ethics laid down by them. They also strive for their breed's welfare to continue its best traits.
With that in mind, let us run down the list of the best dog breeders in Quebec.
10 Best Dog Breeders in Quebec
Before scrolling down this list of dog breeders in Quebec, check out these other articles: 4 Best Dog Rescues in Quebec! (2023) and 4 Best Dog Rescues in Montreal! (2023).
1. Samoyed Quebec
Samoyed Quebec, as the name indicates, is a reputed breeder of the Samoyed dog breed. The breeders have imported their Samoyeds from Europe, and the puppies are all born to champion lines. Samoyed Quebec dog breeder is a member of the CKC (Canadian Kennel Club).
The breeder has five children and several cats which means that all the Samoyed puppies born here are well-socialized to humans and other pets.
This breeder's website is also available in French. Both English and French websites have detailed information for potential dog owners. They also have a newsletter you can subscribe to.
There are several benefits of owning a Samoyed. Samoyed is relatively low-dander dogs as they do not have the genes that produce proteins known to trigger pet allergies in humans. This feature also ensures that they do not smell as much as the other dog breeds. Well-bred Samoyeds are also sweet, loyal, and affectionate.
So, if you are ready to add a lovely Samoyed to your household, please contact Samoyed Quebec today.
Samoyed Quebec Details:
2. Kenoma Border Collies
Please note that the website for this breeder is entirely in French and we could not locate its English version.
Kenoma Border Collies is owned by Patrick Deschenes. This reputed breeder is well-known for his smart, well-trained, and socialized Border Collie puppies in and around Quebec. All Kenoma Border Collie pups are raised at home with the breeder's family, so they are used to kids.
Border Collies are the world's smartest dog breed and are known to excel in agility, obedience, and sports like frisbee and flyball. They are also excellent herding dogs.
So, if you're looking to add a Border Collie to your household, don't hesitate to contact the Deschenes family right away.
Kenoma Border Collies Details:
3. Napoleo Saint Bernards
The owner of Napoleo St. Bernard, Mr. Denis Gros-Luis, has been a dedicated breeder of top-quality Saint Bernards since 1991.
He wants to follow in the footsteps of the best breeders to produce bloodlines closely matching the national and international standards for the St. Bernard dog breed. It's no wonder this small-scale family breeder has produced many champions in CKC dog shows.
If interested in their available St. Bernard puppies, please contact them using the details given below:
Napoleo Saint Bernards Details:
4. Keeshond Breeder in Quebec
If you are looking for a sweet, loving, and friendly Keeshond in the Quebec area, get in touch with Steve, the breeder behind Keeshond Quebec. He does not have a dedicated website but he responds quickly on his Facebook page.
From his social media, we get to see his well-maintained facility. We can see that Steve genuinely cares about his Keeshonds. He only sends the puppies to their forever homes after eight weeks — enough time for them to spend with their littermates and dam. During this period, the pups are vaccinated, de-wormed, and socialized to a variety of experiences. Every customer also gets a health-guarantee contract.
Keeshond Breeder in Quebec Details:
5. Élevage Le Chic Doodle
Considering a Doodle dog? These designer or hybrid Poodle mixes are known to be hypoallergenic and their popularity is on the rise for the same reason. (Note that no dog can truly be 100% hypoallergenic.) Doodles are also incredibly smart and easy to train, thanks to their Poodle genes.
Goldendoodles from The Chic Doodle are socialized, healthy, trained, and have loving dispositions. The owner of Chic Doodle, Guillaume Noel L'Hérault, only sends puppies to their forever homes after their initial deworming and vaccination.
Most buyers found that their new Doodle puppies slept through the night from day one. They are also trained to stay alone. This speaks volumes about the efforts taken by the L'Herault family in desensitizing their Doodle puppies to a wide range of experiences.
The website of Elevage Le Chic Doodles is well-maintained and has all the information a potential dog owner may need. However, it is in French.
Guillaume also offers to take back the puppy should it develop any health issues — but please read the contract carefully as they do have some terms and conditions. Please note that the contract is also in French.
Élevage Le Chic Doodle Details:
6. Les Chiens du Oranch
The reason why Les Chiens du Oranch is one of the best dog breeders in Quebec is that they keep multiple dog breeds including Havanese, Cocker Spaniels, Cockapoos, and Cavalier King Charles Spaniels. In other words, there is something for every dog lover.
And that does not mean they do not look after their puppies well or are backyard breeders!
This is a reputable and well-established dog breeder in Quebec that offers companion dogs. They are also registered with the government as a kennel breeder. Their puppies are well-socialized with other dogs from a young age and that makes them great pets for multi-pet households.
Regardless of breed, all of their puppies come vaccinated and are dewormed starting from two weeks and are also checked by vets. The best part: this breeder can deliver your puppy anywhere in Canada and they accept Paypal payments.
Les Chiens du Oranch Details:
7. Danjek Kennel
Portuguese Water Dogs (PWDs) are another hypoallergenic dog breed so if you or a family member is allergic to dogs, you could consider contacting Danjek Kennels to find a cute PWD puppy.
Owner of Danjek Kennel, Adriana Krupp, was introduced to the wonderful Portuguese Water Dog breed in 2003. She learned all about dog breeding from her mother-in-law Sharlene who has bred PWDs for over 40 years!
Danjek Kennel is registered with the Canadian Kennel Club. The best part is they are planning various litters for 2023 and 2024. They only keep limited litters and all their new puppies stay indoors with their kids.
Danjek Kennel Details:
8. Shiba Quebec
Shiba Quebec is a top dog breeder located in Quebec City and they keep purebred CKC-registered Shiba Inus.
They started their breeding program under the mentorship of another top-rated Shiba breeder in Canada with 25 years of breeding experience. Therefore, all their parent dogs are checked for eyes, hips, and patella. Their OFA certifications are available on request.
The reason the Shiba puppies from Shiba Quebec are so well-behaved is that they grow up with the breeder's cats, kids, and other dogs. They also use special foster breeding instead of kennel breeding, so your puppy is used to different human experiences.
If you want a playful, smart, and affectionate dog, then contact Shiba Quebec today.
Shiba Quebec Details:
9. Belnois Bernese Mountain Dogs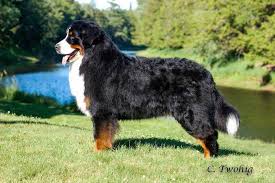 This reputed dog breeder in Quebec breeds healthy Bernese Mountain Dogs. They are devoted to the well-being of the breed and especially to the health of this majestic giant dog.
Belnois Bernese Mountain Dogs have won numerous prestigious awards. Their team consists of several men and women who have experience in breeding dogs and genuinely love the breed.
All Bernese Mountain puppies from Belnois are socialized, trained, and bred only for health and conformation. Their puppies also come with guarantees and the parent dogs are tested and cleared for various genetic health issues.
Belnois Bernese Mountain Dogs Details:
10. Chuandong Quebec
If you love rare dog breeds, then you will be impressed to hear that Chuandong Quebec is the first dog breeder of the rare Chuandong Hound Dog in all of North America.
They have imported their dogs from Europe and China. All their Chuandong Hounds are purebred — they're bred mainly for health and conformation. They also have a strict screening process to vet their customers and to ensure that their dogs only go to those with the know-how to take care of this wonderful dog breed.
Chuandong Quebec dog breeder in Quebec is a member of the China Kennel Union and China Native Breed Conservation. If you check out their wonderful Instagram page, you will find their Hounds lounging alongside their baby on the couch! This proves that they raise their dogs indoors and that all their puppies are well-socialized with people of all ages.
Note that Chuandong Hound Dog is a highly primitive breed. They were bred for the purpose of hunting, so these dogs need plenty of exercise. They also need a lot of training and only an experienced dog owner — someone who is genuinely interested in continuing this near-extinct dog breed — should consider buying one.
Chuandong Quebec Details:
Frequently Asked Questions
How many puppy mills are there in Quebec?
There are estimated to be over 2,000 puppy mills in Quebec.
How can you tell if a dog breeder is scamming you?
In general, if a puppy is too good to be true — especially when it comes to price — then it probably is. Try to visit the breeder and dogs in person, or at least speak on the phone. Watch out for stock photos, too; there are websites like TinEye to help you trace down copycat photos.
What should you avoid saying to a breeder?
When it comes to price, do not try to haggle. Reputable breeders are not trying to make quick money or offload their puppies. They're in it for the long haul and the health of their dogs.
Conclusion for "Best Dog Breeders in Quebec – Top Picks"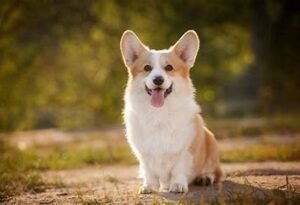 If you are looking to add a loyal and loving furry friend to your household, your search should begin with ethical and reputed dog breeders in Quebec.
This list of 10 dog breeders in Quebec is a good place to begin your search. These breeders are all in good standing with various national and international canine clubs and adhere to their standards.
We have also included breeders dealing in different dog breeds that are popular as pets in Canada. So, we hope you will surely find the dog of your dreams!
For more guides similar to this list of dog breeders in Quebec, you can check out:
Before you bring home a dog from a breeder in Quebec, you can learn more about dogs by watching "Every Dog Breed Explained (Part 1) | WIRED" down below:
Garrett loves animals and is a huge advocate for all Doodle dog breeds. He owns his own Goldendoodle named Kona. In addition, he volunteers at the Humane Society of Silicon Valley, where he fosters dogs and helps animals. Garrett enjoys writing about Doodles and believes that dogs can teach humans more about how to live than humans can teach a dog.
Why Trust We Love Doodles?
At We Love Doodles, we're a team of writers, veterinarians, and puppy trainers that love dogs. Our team of qualified experts researches and provides reliable information on a wide range of dog topics. Our reviews are based on customer feedback, hands-on testing, and in-depth analysis. We are fully transparent and honest to our community of dog owners and future owners.