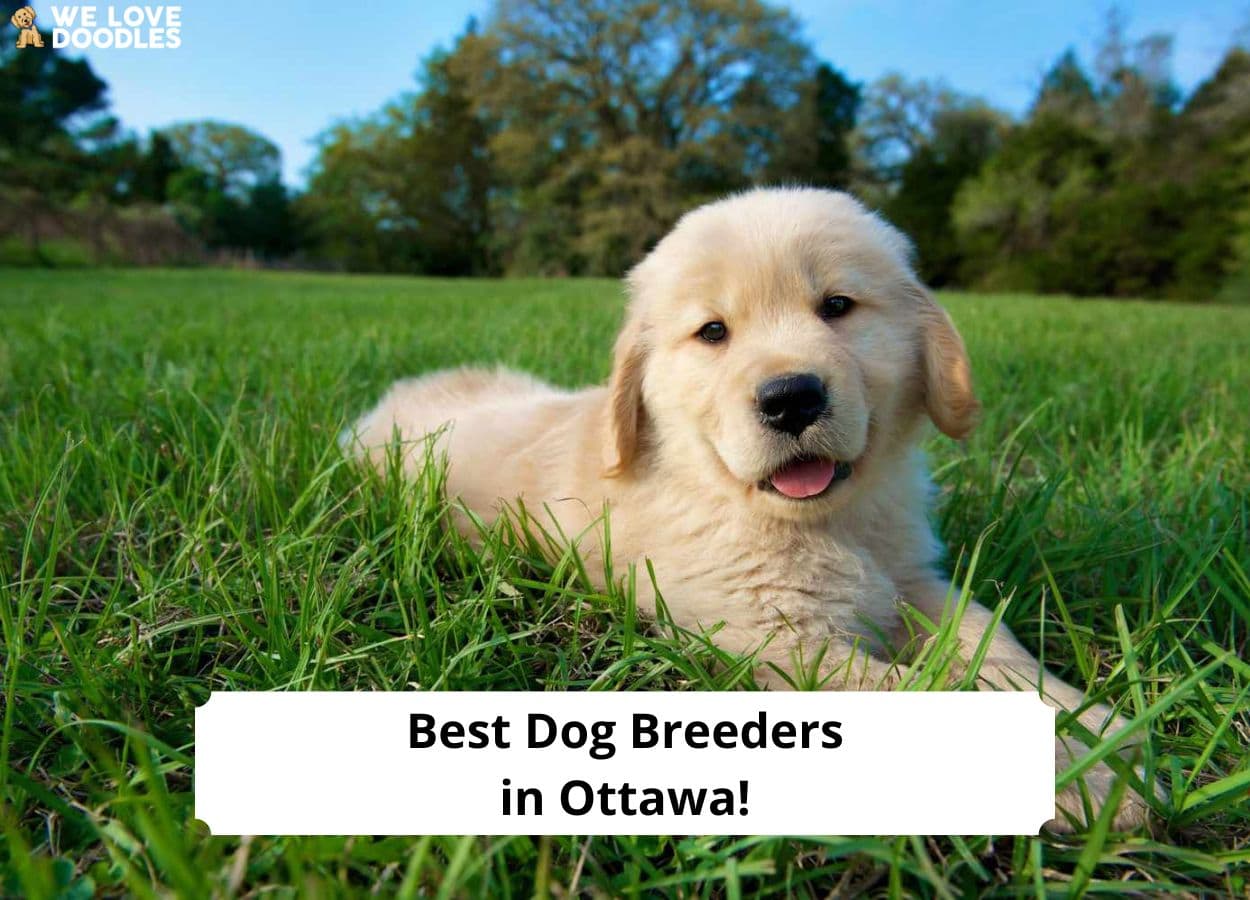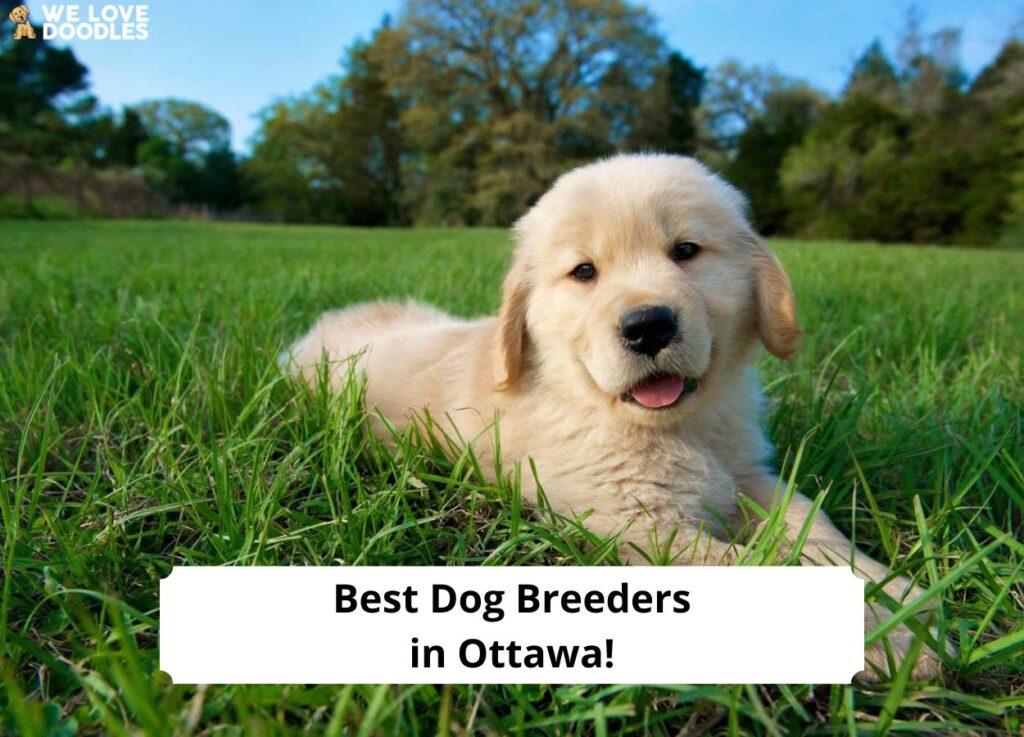 Welcoming a new dog into the family is an amazing experience for many families. Simply put, dogs are among the best companions around, and there is one for every home, personality, and lifestyle. If you are looking for the best places to buy a dog in Ottawa, we've got you covered with a list of trusted breeders.
There are hundreds of dog breeds out there. Choosing one that best suits your personality, preference, lifestyle, and family is the first step to owning a dog. The next step is finding a reputable breeder that will not only sell you a puppy but also guide you through the process of raising it.
The best dog breeders care a lot about the health and overall well-being of their dogs, so they conduct DNA and health tests on the parents to ensure the puppies are perfectly healthy and free from genetic health issues.
Ottawa boasts many amazing dog breeders but not all are the same. So, to ensure you buy your puppy from the right place, we have researched and compiled a list of the most reputable breeders in Ottawa. Keep reading to see our top recommendations.
The Five Best Dog Breeders in Ottawa
Before scrolling down this list of dog breeders in Ottawa, check out these articles: 5 Best Cockapoo Breeders in Ottawa! (2023) and 5 Best Poodle Breeders in Ottawa! (2023).
Red Dog Canine Center Inc.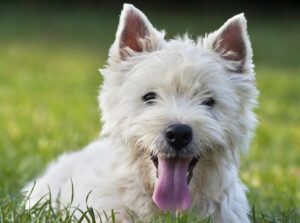 Red Dog Canine Center Inc is the number one breeder of dog enthusiasts looking for healthy and happy dogs in Ottawa. The breeding team has been building its reputation as a trusted dog specialist in Ottawa since 2000.
During this time, the breeder has handled various dog breeds with exceptional health and outstanding temperament. They offer play care, boarding, and breed hypoallergenic puppies.
They take their responsibilities seriously and stove to ensure the safety, health, and well-being of all their pets. Red Dog Canine Center breeds and raises various dog breeds, including Goldendoodles, Sheepadoodles, and Irishdoodles.
Sophie, the founder, is a passionate and highly experienced dog breeder. Sophie didn't set out to be a dog breeder, though. She grew up on a farm in the Outaouais valley with horses, cows, and many dogs as her childhood companions.
After going to the RCMP Musical Ride with her parents, she knew she would ride these beautiful black horses one day. After completing her Bachelor's degree, she joined the RCMP, so she travels a lot and deals with law infractions, including animal cruelty cases.
She visited many kennels during her travels and left them unimpressed. The kennels were overpopulated and dirty with dogs who were sick, uncared for, and locked in cages.
Sophie knew she couldn't change the world but could try and do her share. She set out to plan a dream estate where dogs could be loved and pampered. Today, she has one of the largest breeding facilities in Ottawa.
Her facility is a two-acre private park with interior play areas and luxury suites. She also has about a dozen employees who help care for the puppies and prepares them for their new families. Red Dog Canines boasts super healthy well-socialized puppies.
They offer a two-year health guarantee on all their puppies, so you have nothing to worry about. You can also rely on them for hypoallergenic Irishdoodles, Goldendoodles, and Sheepadoodles all year round, as they produce multiple litters yearly.
Red Dog Canine Center Inc. Details:
Unlimited GSD
German Shepherds are one of the most popular breeds out there. People love these dogs for their size, personality, and play nature. If you are looking for a place to buy this amazing dog breed in Ottawa, Unlimited GSD is one of the best places to get one.
Unlimited GSD is a small hobby breeder of German Shepherd dogs. This breeder welcomes dog lovers from all over the province and across Canada. They breed their dogs by SV standards and adhere to local and federal regulations while doing so, alongside CKC registration.
You will greatly benefit from several decades of experience when you buy a puppy from this breeder.
Lee Hanrahan, who is a breeder, trainer, and at the forefront of the breeding program, is an avid German Shepherd lover. She has achieved quite a lot in this field and has many qualifications in the breed, dogs, and the sport Schutzhund.
She is a professional dog trainer with many years of experience. All her puppies are well-socialized and semi-trained before being released to their new homes. Hanrahan engages the puppies in various socialization and training exercises to prepare them for their new families.
The puppies experience kids, adults, other pets, and various sights and sounds. Unlimited GSD only breeds dogs that have been proven breed worthy. All their breeding stocks are registered with an FCI-approved registry.
All their breeding dogs have:
A working title
Hip and elbow certification
Conformation rating of good or better
Endurance test
What's more, dogs undergo genetic testing, including degenerative myelopathy, OFA CAER, and PennHip. The breeder also looks for other things like biddability, temperament, and drive when choosing the right German Shepherds for the breeding program.
All breeders have preferences — some breed for sport, while others breed for pets. However, this breeder focuses on producing stable, well-balanced, and easy-to-live-with dogs with the drive and eagerness to work.
Their dogs are their companions first; they live in their homes, sleep on their beds, and hang out with company. Whether you are looking for a companion or a working dog, you can rely on this breeder for the ideal puppy.
Unlimited GSD Details:
Canadian Doodle Puppies
Canadian Doodle Puppies is also located in Ottawa and is well-known for producing healthy and happy puppies. This breeder specializes in breeding Australian Labradoodles with great conformation, temperament, and health.
Owned and managed by a family, this breeding program boasts a high breeding standard and ethics. They live with their puppies and dogs on a two-acre rural part of the city that is fully fenced.
They started breeding Australian Labradoodles in 2007. Since then, they have bred and placed many loving, healthy, and happy puppies in families across the nation. The breeders live with all their active and retired breeding dogs.
None of them are in the cage or kennel — they are cared for like family members. Some of the retired breeding dogs live in guardian homes receiving all the care, support, and love needed. They do this to ensure the dogs are in the best physical and mental health.
One unique thing about this breeder is that they have licensed veterinarians and vet techs who ensure the puppies and dogs are always in good health. Their puppies are bred in a puppy nursery in a warm, clean, safe environment.
The family adopts early socialization by introducing the puppies to people and other pets at six to seven weeks old. Other amazing qualities of their puppies include:
Friendliness
Eager to please
Adaptable
Intelligent
Affectionate
Trainable
Sensitive
To achieve their goal of breeding well-tempered puppies, the family pays great attention while choosing the sires and dams. Temperament and health are the two most important factors they consider when adding dogs to the program.
They subject their breeding stock to rigorous temperament and health testing before breeding. The family also ensures the puppies have enriching experiences appropriate to their age. To guarantee that puppies are placed in the right homes, this breeder uses temperament testing to match them to families that they are best suited for.
Canadian Doodle Puppies Details:
Little Cups
If you are looking for the best small dog breeder in Ottawa, Little Cups is one of the top options to consider. This breeder has several years of experience and is specialized in breeding Poodle, Maltese, Maltipoo, and Pomeranian puppies.
They have a lot of experience with small and teacup toy sizes, and with that said, you cannot go wrong with any of their puppies. You can find this breeder in Richmond Hill, Ontario. Nonetheless, those who cannot make it to the kennel can have their puppies delivered to wherever they are in Canada.
However, the breeder encourages prospective owners to see the puppies in person before taking them home. They ensure safe travels for puppies by providing top-notch shipping services by air within Canada.
Little Cups has more than 100 puppies in different parts of the country, including Nova Scotia, Edmonton, and Oakville. Above all, they focus on providing customers with exceptionally bred puppies.
All their puppies are from health-tested parents. They ensure the parents are free of congenital defects before breeding. The breeder also health tests the puppies after birth to ensure no hereditary defects are passed down to them.
The breeding team behind Little Cups is always available to answer your questions and provide any kind of support you might need. To that end, they are there for their puppies and customers for life.
Another reason you should consider choosing this breeder is that all their puppies go home with a one-year health guarantee. So, rest assured you can have your puppy replaced or your money refunded if the puppy is diagnosed with any genetic health defect within the guarantee period. The guarantee does not extend to the puppy's weight and size, as these can vary depending on what you feed them.
All buyers have three business days from the time of pickup or delivery to have their puppy examined by a licensed vet of their choice. However, if you discover the puppy has a life-threatening defect within those three days, you can return it for a full refund.
Little Cups Details:
Dragonluck Kennels
Last on the list of Ottawa dog breeders, Dragonluck Kennels is a unique breeder known for its selective breeding program and outstanding puppies. The breeders are passionate about caring for dogs and ensuring they have the most fun possible daily.
In addition to breeding and raising dogs, this breeder also runs a dog daycare and boarding program. Dragonluck Kennels has been in the dog daycare business for more than 15 years and has raised more than 150 puppies.
They have 30 fenced-in acres where the puppies and dogs play, run, roam, and exercise freely. Dragonluck Kennels have been breeding Nova Scotia Duck Tolling Retrievers for over 25 years.
Above all, the breeders pride themselves on matching potential adopters with the perfect puppy for their family. You can also rely on them to train your dog professionally. In addition to the basic training your dog will receive while being weaned, you can opt for additional training to give your puppy all it needs to thrive.
The boarding and daycare services come in handy for pet owners looking for a safe, secure, and fun environment to leave their pets when traveling, going on a date, closing late from work, or going on a business trip.
All their breeding dogs are carefully selected and screened before joining the program. The breeders test them for various health conditions and ensure they are safe and perfectly healthy for the process.
Dragonluck Kennels Details:
Frequently Asked Questions
How do I find a reputable dog breeder?
In general, trust your instincts and gather as much credible information as you can. If a breeder belongs to a regional or national club and has health records to back up their claims, they are more than likely reputable.
Is it worth buying a puppy from a breeder?
It depends on what you're looking for in a dog and your budget, but generally speaking, a reputable breeder will give you the peace of mind that your puppy will live a long, healthy life.
Do dog breeders negotiate prices?
Reputable dog breeders almost always have a set price for their puppies and won't haggle.
Conclusion for "Best Dog Breeders in Ottawa"
Some of the most important things to check when looking for the best dog breeders in Ottawa are their licensing and recognition by organizations. For instance, is the breeder a member of a regional or local club?
You also want to ensure the breeder has enough knowledge about their breed choice, as you don't want to buy a puppy from an inexperienced breeder. You should also double-check that the breeder conducts DNA and health tests before breeding.
For more guides similar to this list of dog breeders in Ottawa, check out:
Before you bring home a dog from a breeder in Ottawa, you can learn more by watching "10 Fun Facts About Dogs" down below:
Garrett loves animals and is a huge advocate for all Doodle dog breeds. He owns his own Goldendoodle named Kona. In addition, he volunteers at the Humane Society of Silicon Valley, where he fosters dogs and helps animals. Garrett enjoys writing about Doodles and believes that dogs can teach humans more about how to live than humans can teach a dog.
Why Trust We Love Doodles?
At We Love Doodles, we're a team of writers, veterinarians, and puppy trainers that love dogs. Our team of qualified experts researches and provides reliable information on a wide range of dog topics. Our reviews are based on customer feedback, hands-on testing, and in-depth analysis. We are fully transparent and honest to our community of dog owners and future owners.