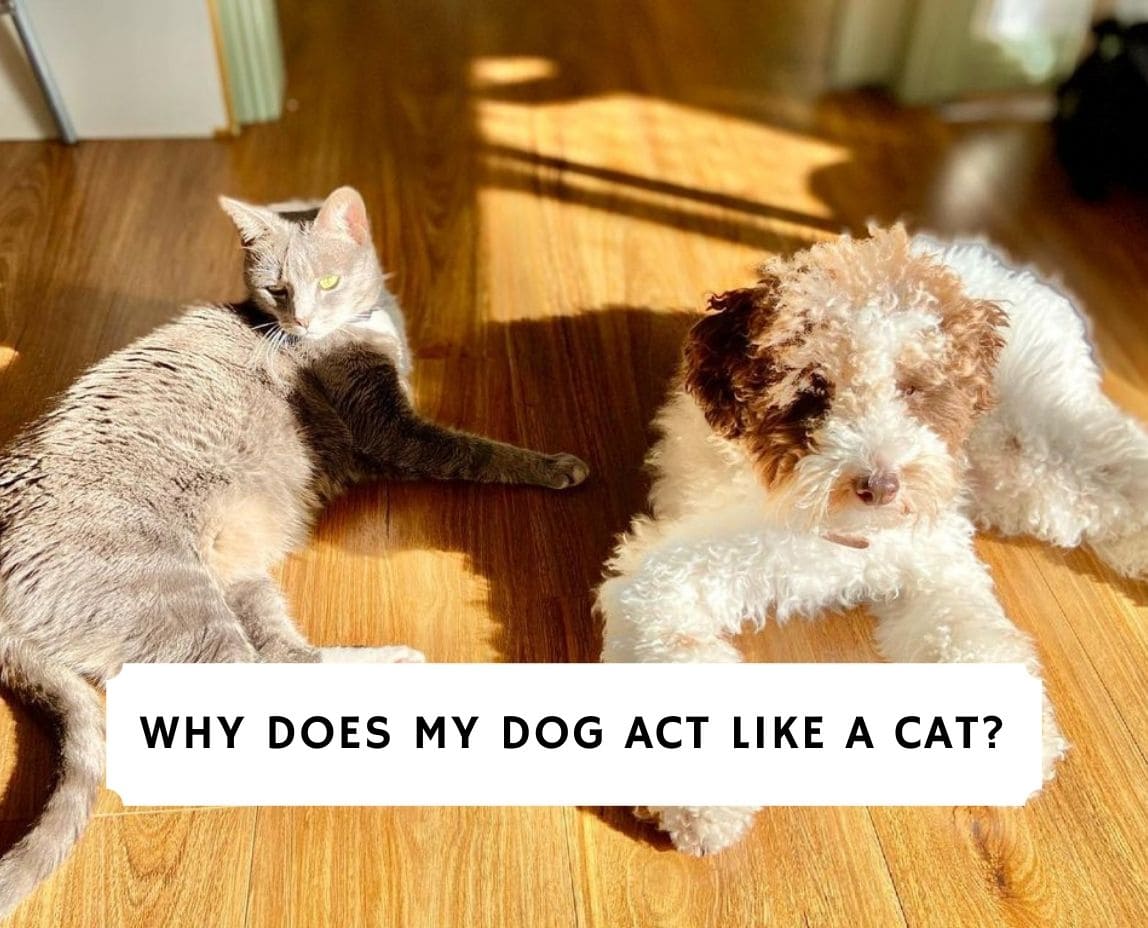 If you raise a cat and a dog in your home and notice that your dog is starting to act like your cat, your mind is probably wondering: "Why does my dog act like a cat?" Has your dog ever purred?
Does it climb on some furniture only to walk on it? Or does your dog walk across your legs treating you like another piece of furniture? If your dog has displayed or is displaying these tendencies, there are chances that your dog is acting like a cat.
If your dog starts acting like a cat, it's something to think about. To help you find the answers, we've explained why your canine companion is displaying such behavior.
Before scrolling down to the answer of this guide "Why Does My Dog Act Like a Cat," check out these other questions that might interest you: Can a Dog Mate With a Cat and Can Cats Get Parvo From Dogs?
Signs That Your Dog is Acting Like a Cat
Stretching and purring are some of a cat's most common behavioral traits. But your dog does not necessarily have to inherit these two traits only. Here are some telltale signs that your dog is inheriting cat-like tendencies.
1. Your Dog Sits in Awkward Areas
Most cats sit in problematic areas like under a couch, or maybe even on the couch, and sometimes even on the dining table. Most dogs don't sit in such places. At best, they tend to lie on the floor or climb the bed or sofa. So if your dog is sitting in areas that most cats would, then it's likely that it's copying a cat.
2. Prances on Counters, Chairs, or Shelves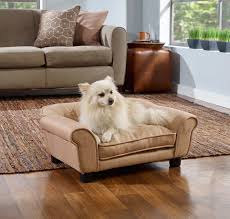 Cats are known for jumping on furniture, tables, shelves, or sofas. If your dog doesn't tend to sit in one place and keeps jumping on such items, then it may be that it's trying to act like a cat.
3. Your Dog Chases Laser Lights
Cats are naturally inquisitive than most animals, hence the phrase "curious like a cat." They tend to chase items that surge their curiosity. For example, laser lights. Cats love running after laser lights.
Now, this behavior isn't relegated just to cats. There are quite a few dogs that love following laser lights. But it's a little more common in cats. Therefore, if your dog loves chasing laser lights, it may be trying to imitate a cat.
4. Licks Itself Frequently
It's common knowledge that cats love grooming themselves, and an idle cat will mostly bide its time by licking themselves. This behavior is not typical of dogs.
They do lick themselves but not as much as cats do. If your dog spends a lot of time licking themselves, then in all probability, they are imitating the behavior of cats.
5. Rubs Themselves Against Your Body
A cat loves walking up to its owner and rubbing their bodies against yours. This is usually a sign of love and affection from a cat. But if your dog, especially a bigger dog like a Husky, or Labrador can make you fall over if they engage with this behavior.
Related: Why Does My Dog Lay On Me?
Reasons Why Your Dog Acting Like a Cat
There are multiple reasons for your dog to be acting like a cat. For example, your dog grew up with cats. So they want attention, etc. But some traits are common to both dogs and cats.
For example, if your dog lies down to cuddle, it does not mean it acts like a cat. Both dogs and cats love receiving love and affection from their owner. Here are some reasons why your dog may be behaving like a cat.
1. Your Dog Spends a Lot of Time with Cats
Dogs tend to take after the behavior of their owners. That also means they can imitate the behavior of certain animals, like cats. If your dog has been raised with a cat in the house or if it spends a lot of time with cats, the dog may have mimicked its behavior. Young dogs or puppies are easily impressionable because they're still growing. They will remember and behave the same way you or a cat does.
2. Dogs are Social Animals
Dogs are wired to be part of a pack. As the dog owner, you are inevitably a part of the pack, an important one too. However, if you have another pet in the house like a cat and both animals like each other, the dog may think the cat is in their pack too.
A dog will usually inherit specific characteristics from you because they spend most of their time with you. But if you're gone, the next best source of entertainment is its feline companion. So your dog can inherit some of the cats' behavior in that process.
3. Dogs Are Intelligent Animals
One of the primary reasons dogs can inherit certain traits from humans or other animals is that they're highly intelligent. If your cat jumps up on tables, sofas and curls into a ball on your lap because they know it's comfortable, your dog will eventually catch on too. This could result in them behaving like your cat.
Related: How Smart Are Chihuahuas and Are Golden Retrievers Smart?
4. Your Dog is Trying to Occupy Themselves
If you're busy with work and can't play with your dog for a couple of hours, your dog will end up getting bored. And as a means of occupying themselves, they might start jumping on couches, tables, or chairs. This also works as an exercise for them. All these activities require core strength, balance, and stamina.
5. Your Dog is Suffering from a Skin Problem
Don't be hasty and assume that your dog imitates your cat if it's licking its skin. It's possible that your dog is suffering from a skin issue like a rash and is trying to heal it. Do a basic physical examination of your dog. If you notice any skin problems, take your dog to the vet for further treatment.
6. Your Dog has Anxiety
Another reason your dog continuously licks itself is that it is suffering from anxiety. Anxiety is common with dogs you have adopted who've had traumatic events in their past.
To comfort themselves, dogs may lick themselves excessively. This means that they don't need to lick themselves. It's more of a compulsion. This behavior should not be taken lightly because your dog can end up hurting itself.
Product Recommendations: Best Dog Toys For Separation Anxiety and Best Dog Beds For Separation Anxiety.
Tips to Get Your Dog to Stop Acting Like a Cat
You should always stay calm: You must stay calm if your dog jumps onto dangerous places like cats usually do. Dogs are specialists at understanding emotions, and if they sense you're scared or nervous, they might end up feeling the same. This can induce stress in the dog causing it to fall off. It's natural to be worried and scared for your dog's safety, but it's better if you remain calm. This can help you think of ways to bring your dog down to safety.
Don't enable your dog's behavior: Like any parent, you should ensure that your dog doesn't develop bad habits if you don't like your dog jumping on tables or chairs, expressing dissatisfaction. In all probability, your dog is just trying to get attention. Stand up and leave the room. Enter the room after a couple of minutes. If your dog starts jumping on furniture again, leave the room again. Your dog will slowly understand that jumping on furniture results in you leaving. Now, the next time you're around, and your dog doesn't jump on furniture, hand it a treat. That way, they'll know exactly what you want.
Don't shout at your dog: If your dog is already on a piece of furniture, then do not shout or raise your voice at them. This can surprise your dog and stress it, causing them to fall. Shouting does not necessarily radiate dominance. You can express your dissatisfaction through other methods. The primary goal is to get the dog off the furniture. You can lure it in with its favorite treat. In all probability, they will be tempted enough to get down and eat what you're offering them. You can think of ways of preventing your dog from engaging in such activities once they're safe.
Recommended: Are Labradoodles Good With Cats?
Conclusion For "Why Does My Dog Act Like a Cat"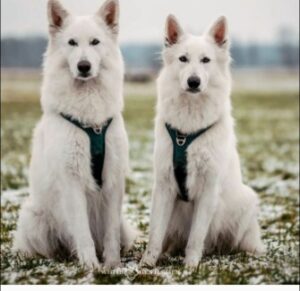 Each dog has their personality, and if your dog thinks it's a cat, then you'll have to love it the way it is. Mostly, cat-like behaviors are harmless and are often cute, especially when your dog wants snuggles or purrs next to you.
If you find this guide, "Why Does My Dog Act Like a Cat," helpful, check out these topics:
Learn more about a dog's behavior by watching "The Meaning Behind 21 Strangest Dog Behaviors" down below: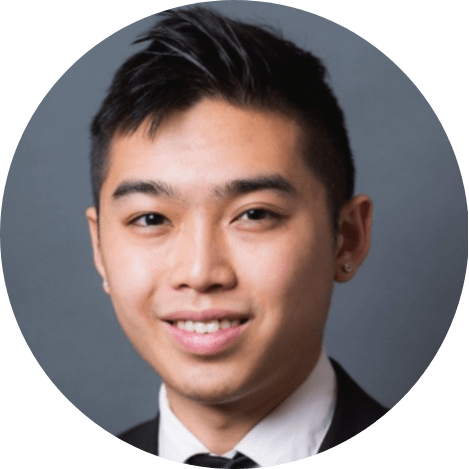 Andy is a full-time animal rescuer and owner of a toy doodle. When he's not saving dogs, Andy is one of our core writers and editors. He has been writing about dogs for over a decade. Andy joined our team because he believes that words are powerful tools that can change a dog's life for the better.
Why Trust We Love Doodles?
At We Love Doodles, we're a team of writers, veterinarians, and puppy trainers that love dogs. Our team of qualified experts researches and provides reliable information on a wide range of dog topics. Our reviews are based on customer feedback, hands-on testing, and in-depth analysis. We are fully transparent and honest to our community of dog owners and future owners.