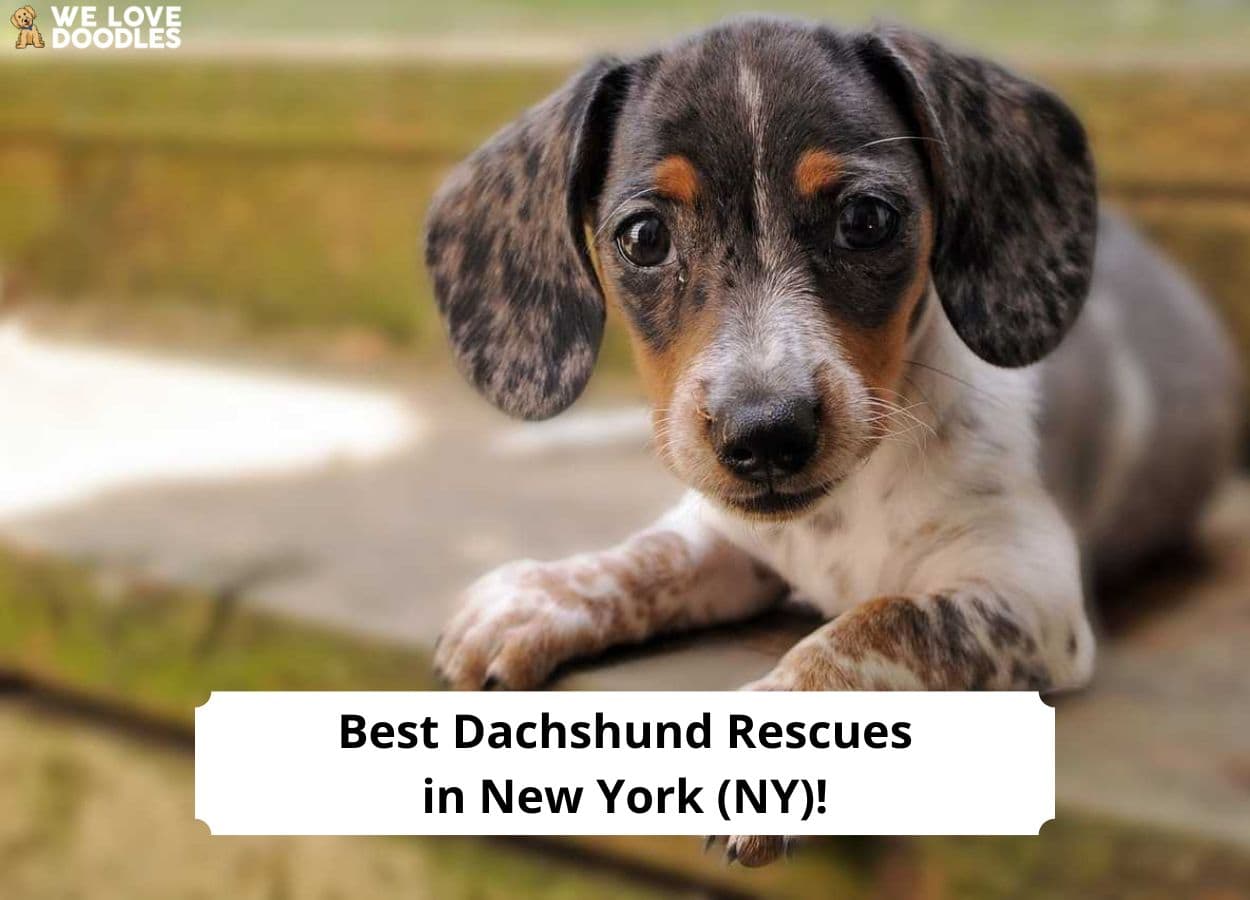 If you're looking for the best Dachshund rescues in New York, you've come to the right place. We know how difficult it is to choose from dozens of options. To help make your adoption process easier, we have compiled a list of the best Dachshund rescues in New York.
Doxies are among the most popular dog breeds in the world. These dogs were initially bred to hunt small animals like rabbits. Now, they are beloved household companions and are trained as show dogs.
Daschunds, sometimes known as the "Doxie," are well-known for being courageous, which makes them a great breed for watchdogs. Features like an upbeat demeanor and distinctive appearance have captured the hearts of millions of people.
However, before getting a Dachshund, we advise you to study everything you can about them. We recommend adopting from a reputable rescue if you have your heart set on one. These Dachshund rescues in New York may have a cute dog waiting for you, so check them out.
Before you scroll down this list of Dachshund rescues in New York, check out: 3 Best Dog Rescues in Western New York! (2023) and 8 Best Dog Rescues in Upstate New York! (2023).
1. Social Tees Animal Rescue
After extensive research and consultation, we found Social Tees Animal Rescue to be one of the few reliable places to adopt this breed. That said, it is an all-breed rescue organization.
This non-profit is run by volunteers dedicated to helping dogs and cats find new homes. They also find delight in finding each animal the ideal family to satisfy their needs.
Social Tees Animal Rescue has been a part of the Mayor Alliance for New York City for many years and is a participating shelter in the Animal Care Centers' New Hope program. They also work with organizations like the ASPCA and others that support animals and spread the word about stray dogs and cats.
All animals are neutered at the time of adoption, and they receive any necessary medical care, a current immunization, and spaying/neutering. Every animal has a microchip and undergoes necessary deworming, flea prevention, and pharmaceutical treatments.
This rescue has saved thousands of dogs and cats since 1991. All rescued dogs go to foster homes where they receive proper care until they find their forever homes.
While in foster care, their parents ensure they are well-socialized and trained, helping them to be better members of their new families. They also help with the settling in of the dogs, ensuring a smooth and seamless transition into their new families.
However, they have a physical office where you can meet volunteers to discuss the adoption process and future plans for their dogs. They occasionally have Doxie puppies and adults for adoption; you can check their website or contact them for the availability of this breed before filling out the adoption application.
Social Tees Animal Rescue Details:
2. Waggytail Rescue
Waggytail Rescue is a New York City-based dog and cat 501(c)(3) organization committed to rehoming small breeds in need. They don't have a central location. Instead, their volunteers generously foster dogs until their forever families come for them.
This rescue organization started in 2004 when the founder of Waggytail Rescue, Holly, went to the NYCACC to look for a companion for her dog Taco. She noticed that many dogs were at risk of being euthanized because they were labeled unadoptable and untreatable.
These cats and dogs were unwanted, lost, abused, and surrendered. They had a challenging past and required care, love, rehabilitation, and medical treatment to reintegrate into a family. She was touched.
In 2015, she applied for and received her non-profit status in New York to give these animals the second chance they deserve. Holly and her group saved over 2,000 dogs since 2015. More than 500 homes in New York and across the country have welcomed these pets with open arms and loving homes.
Holly and her volunteers go the extra mile to provide these rescued dogs with safe transportation as they go to their new families. They know how exciting it is to bring a new dog home and believes that the process of adopting one should not be stressful.
Because of this, Holly and her staff are upfront with what you need to know about adopting a rescue dog. Although there are some tasks you must complete in order to be taken into consideration, Holly and her staff will be by your side every step. The rescue dog you want to adopt will also be available for you to meet and play with before finalizing the adoption.
Waggytail Rescue Details:
3. Heart Rescue Group Inc.
Heart Rescue Group is an incorporated non-profit, all-volunteer pet rescue organization with an excellent track record. This rescue was founded by Queens native Toni Roma in 2010. Heart Rescue has helped thousands of pets find safe, forever homes, including Dachshunds.
Toni and his team are committed to helping as many dogs as they can. They rescue lost, abandoned, neglected, and surrendered dogs and cats. The sick and injured are also included in their mission.
They rescue dogs from shelters and make arrangements for a veterinarian to evaluate and immunize them. Additionally, Heart Rescues spays/neuters every dog in its care to ensure that none of the dogs' new homes will be affected by overpopulation issues.
Each adoption requires a lot of work, but that's where the program excels. Heart Rescue connects its pets with adoptive families who are genuinely compatible with each dog's needs, thanks to their streamlined adoption process.
Both the unique needs and lifestyles of the adopters and dogs are considered during the adoption process. Adopters are also required to spend time with the dog to ensure they are a perfect match.
As a non-profit rescue, Heart Rescue runs solely on volunteer time and donations. Besides adopting, there are several other ways you can help out this rescue, including fostering, volunteering, and donations.
In addition to offering affordable dogs, Heart Rescue offers a lifetime of support and guidance for all their adopters. They will work with you to ensure your new dog settles in seamlessly. You can always contact them if you encounter any challenges while raising your new pet.
Heart Rescue Group Inc. Details:
4. Barc Rescue
A 501(c)(3) non-profit, Barc Shelter is committed to ensuring the safety and welfare of animals by offering them a safe refuge and the best care possible until they find their permanent homes.
The Barc Shelter was established in 2015 with the purpose of providing a safe refuge for rescued animals in need of care, solace, and protection.
Animals who have been abused, neglected, or abandoned are taken in by the shelter, and they provide them with food, shelter, grooming, medical care, and training until they are adopted into loving homes.
The founders of Barc Shelter were motivated to establish a shelter after seeing how many animals are abandoned when their owners are no longer able to care for them. They created the rescue to help nurture and care for the dogs while they wait to be adopted by loving homes.
In addition, the dogs are re-socialized and trained to make the adoption process as smooth as possible. Besides providing you with a healthy and happy dog, this rescue team provides all their adopters with lifelong support. So you can always reach out to them if you have any questions or want to learn more about caring for your dog.
Barc Rescue Details:
Frequently Asked Questions
Are ramps or stairs better for Dachshunds?
Ramps can help reduce the impact on your Dachshund's back, which is especially helpful long-term.
How long do Dachshunds live?
The life expectancy of a healthy Dachshund is 12 to 16 years.
How not to pick up a Dachshund?
When holding a Dachshund, the most important part is to keep their backs straight. You may need to use two hands to keep them horizontal and safe.
Conclusion for "Best Dachshund Rescues in New York"
There are many great rescues in New York where you can adopt a Dachshund puppy or dog. Most of them are doing impressive jobs and need your support via adoption, donations, and volunteering.
Before you adopt any dog, we recommend you do your search about the breed and ensure you prepare yourself, your family, and your home for the new addition.
For more guides similar to this list of Dachshund rescues in New York, check out:
Before you adopt from a rescue in New York, learn more by watching "5 Things You Must Never Do to Your Dachshund" down below: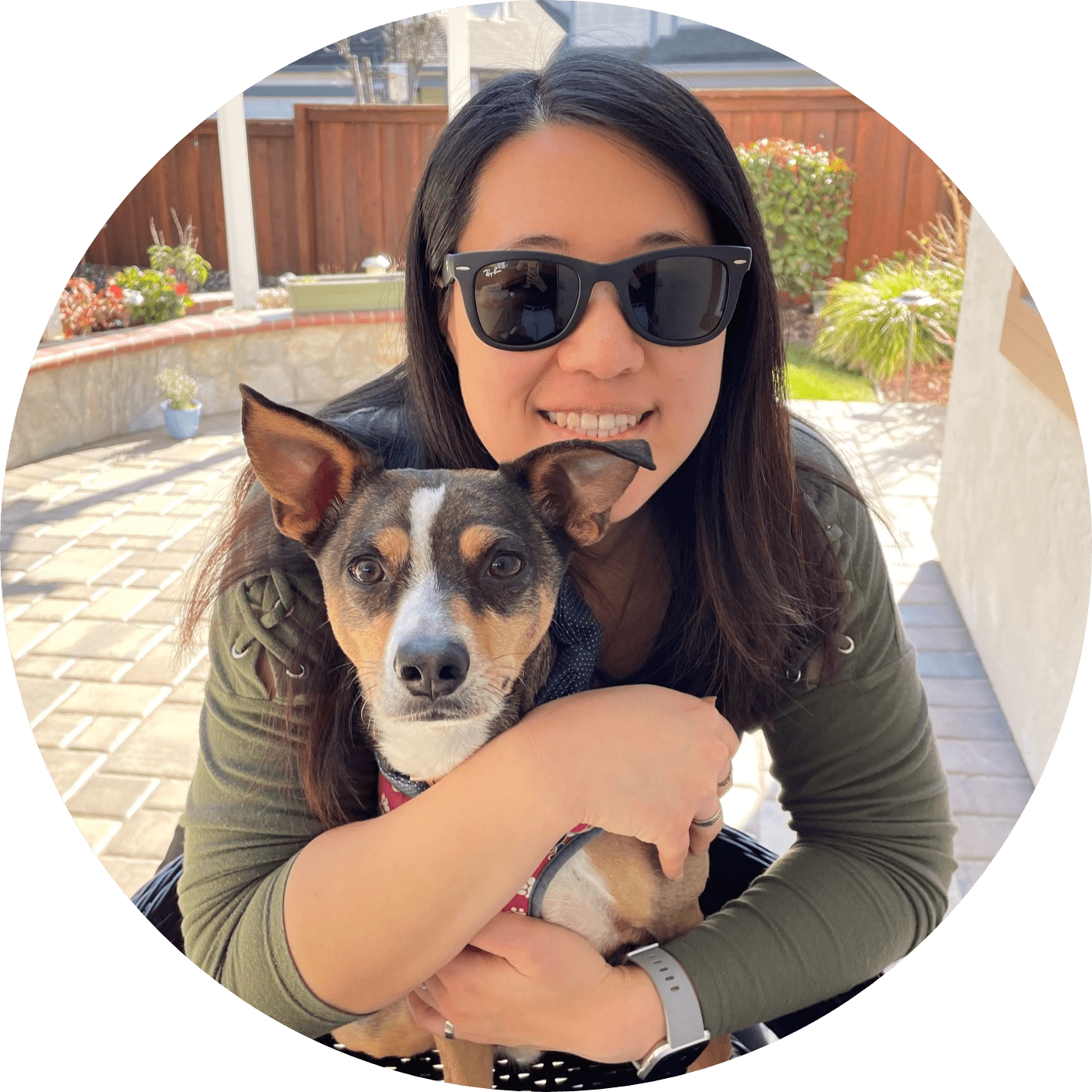 Dr. Sabrina Kong graduated from the Royal Veterinary College in England in 2016 and has been working at a small animal clinic in Northern California since then. She grew up in the Bay Area and got her bachelor's degree from Cal Poly San Luis Obispo. She also became a Certified Canine Rehabilitation Practitioner through a program at the University of Tennessee.
When she isn't in the clinic taking care of her four-legged patients, she enjoys traveling and trying new foods with her friends and her three-legged dog, Apollo. She adopted Apollo from her clinic when he was a puppy with numerous health issues. Dr. Kong truly cares about taking care of animals.