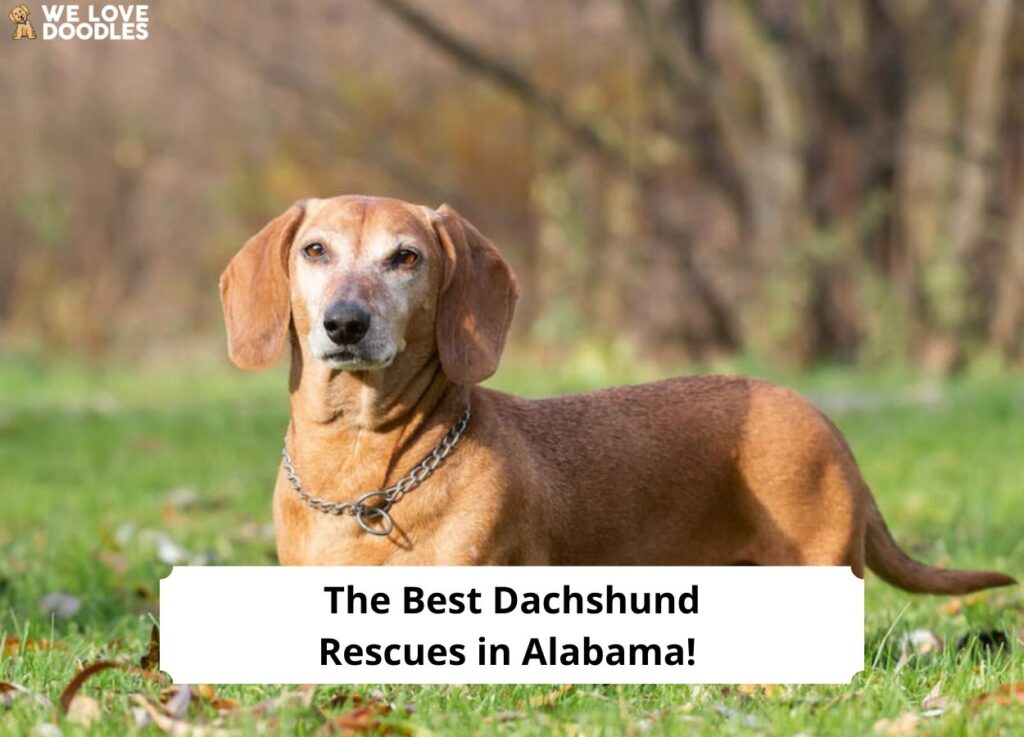 According to an estimate, 1100 companion animals are euthanized in the USA every day because rescue organizations don't have enough resources to save all animals entering pet shelters. Most of the animals that are put down are perfectly healthy and well-behaved dogs that could have been loyal companions for pet enthusiasts. So, if you want a new pet, consider pet rescues instead of breeders.
Dachshund rescues in Alabama are an excellent option when searching for rescued dogs because Dachshunds make excellent pet dogs. Popularized by the famous animated movie Open Season, the Dachshund or Wiener dog has an elongated body that resembles a hot dog, short stubby legs, and a baleful face.
While they may appear funny to some, Dachshunds are scent hounds notable for scouting woodland animals like badgers, foxes, and rabbits. Energetic, curious, and rambunctious, Dachshunds are the favorites of dog show participants, hunters, and those looking for companion animals. Their spunky nature makes them well-loved by adults and children alike, but watch out for that bark!
If this unique dog is what you're after, this article lists 4 of the best pet rescues in Alabama offering Dachshunds for adoption.
Before you scroll further down this list of Dachshund rescues, you can check out these other dog-related recommendations: Best Golden Retriever Rescues in Alabama and Best Dog Rescues in Alabama.
1. Dixie Dachshund Rescue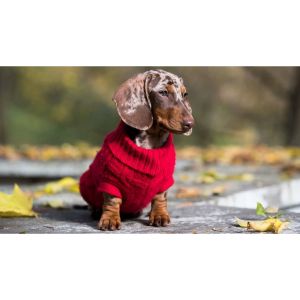 The first one on our list is Dixie Dachshund Rescue, a charitable organization that works tirelessly for the welfare of abandoned Doxies in the southern USA. Dixie Dachshund Rescue accepts owner surrenders from all southern states, rehabilitates all Dachshunds, and offers them up for adoption through fostering and permanent ownership.
To adopt one of their Dachshunds, you must fill out and submit an online application. So, the rescue will get to know you and determine whether you meet their eligibility criteria, which includes a home and reference check.
If the selection committee approves your application, the adoption process will start. You will be contacted by the rescue staff for further information.
When a new Daschund enters the rescue, a licensed veterinarian evaluates the dog for medical and behavioral rehabilitation needs.
All corrective actions are taken, including medical treatment, training, socialization, and behavioral correction, to ensure the puppy you adopt is well-adjusted and healthy. So there is no need to worry; visit the rescue center and seek out your canine friend because it is also seeking you.
Adoption fees include many things like vaccination, spaying, and microchip costs. Apart from this, you will also get the starter food bag, leash, collar, and a certificate for free visits.
Dixie Dachshund Rescue Details:
2. Zoey's Doxies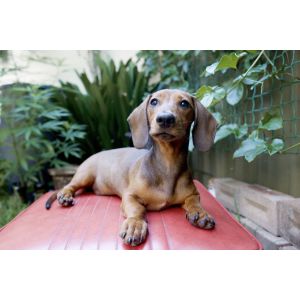 "Zoey's Doxies" is the next reputable organization on this list of Dachshund rescues in Alabama. Mainly, the rescue looks for adopters who have experience with the breed and can provide a loving and stable home environment. The organization is run by a group of dedicated volunteers passionate about helping these beloved dogs find loving homes forever.
So, it's worth noting that the organization also provides post-adoption support for adopters and will take back any dog that is not working out for any reason. They aim to rescue, rehabilitate, and rehome Dachshunds abandoned, neglected, or surrendered to shelters and other rescue organizations.
The adoption process at Zoey's Doxies is thorough and designed to ensure that each dog is placed in the best possible home. All dogs are also heartworm tested and treated, if necessary, before adoption.
Potential adopters must fill out an application and undergo an interview to determine their eligibility. Also, the adoption fee for a dog includes spaying or neutering, vaccinations, and microchipping. In addition, the adoption fee includes a starter bag of food, a starter leash, and a collar.
Zoey's Doxies Details:
Location: 280 County Hwy 6, Blountsville, Alabama
Phone Number: 205-237-4256
Website: Zoey's Doxies
3. ASPCA
Another excellent place to find a Dachshund for adoption in Alabama is the American Society for the Prevention of Cruelty to Animals (ASPCA). It is the first-ever charitable animal welfare organization in the United States, and it works to rehome dispossessed pets throughout the USA.
ASPCA has a strong local presence throughout the USA. Citizens of Alabama can connect with the local ASPCA to find a suitable dog for adoption. The organization receives animals in the following ways:
Owner surrenders
Displaced animals off the streets
Other local rescues and animal shelters
Although the ASPCA does not specifically rehome Dachshunds, it is likely to have a dog of the breed you are looking for Since it is a huge operation. The best feature of this welfare organization is its pet finder database – you can use this database to find adoptable dogs of your chosen breeds in your area.
For example, to find a Daschund in Alabama, open the Adopt a Pet webpage, select Dachshund from the list of breeds, select the desired sex of the dog, enter your zip code, and select the radius in which you want the software to search. Once you've selected your references, hit search.
You will be given listings of all adoptable Dachshund dogs in your area. Each listing will have a dog bio and contact details of the local shelter where you can find it. Once you've shortlisted the puppies, you can get in touch with the respective local shelter and proceed according to their adoption process.
ASPCA Details:
Location: New York (Headquarters)
Phone Number: 800-628-0028
Website: ASPCA
4. Dachshund Rescue of North America
Last on our list of the best Dachshund rescues in Alabama is the Dachshund Rescue of North America (DRNA), which is a 501 (c) (3) charitable organization. As the name implies, the organization's mission is to maximize the well-being of Dachshund dogs in the United States.
The organization does so in the following ways:
Rescues, rehabilitates, and rehomes displaced Dachshunds.
Provide information about the breed to those interested in adopting a Dachshund.
Provide training to Dachshunds who require behavioral correction.
Make rescued dogs fit for rehoming by re-socializing them in a loving foster home
DRNA accepts Dachshunds from all over North America, so it always has a sizeable pool of dogs to choose from. You can adopt a Doxie from DRNA by following these steps:
Fill out and submit the online adoption application
Alert the references you provided in the application that they will be contacted by DRNA and prepare for a home inspection. If your application meets the eligibility criteria, the DRNA selection committee will conduct a reference check and home visit.
DRNA will assess whether the chosen Dachshund is a suitable match for you. If not, you will be asked to choose another Dachshund. There is no guarantee that you will always find the right dog; all applicants are encouraged to keep looking until they find one.
If DRNA approves of your choice, you will be asked to sign the adoption contract to finalize the adoption.
Pay the adoption fee, which is $350 for dogs less than 1-year-old, $275 for dogs between 1 and 7 years, $150 for dogs over 7 years, and an additional $150 if the dog has a board-approved medical condition.
DRNA has foster homes all over the country; therefore, we suggest choosing a dog that is geographically close to you. However, if the dog is far away, the rescue may provide transportation. Discuss the details with the foster parent to determine the method of transportation.
Since there is no fixed transportation policy, there is no guarantee that the foster parent will agree to ship your pup. You may have to collect the puppy or meet the foster parent halfway.
Dachshund Rescue of North America Details:
How to Choose Dachshund Rescues in Alabama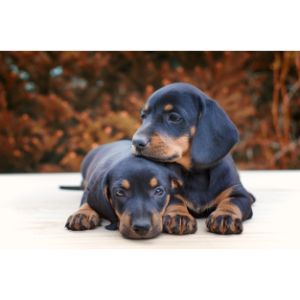 Choosing pet rescues in Alabama will become easy if you follow these guidelines:
Find rescues with a clear goal and commitment to the well-being of abandoned puppies.
Do extensive research on the rescues, and read their reviews and testimonials.
Read the adoption process and conditions thoroughly. You may not be eligible to adopt a dog from all rescues.
Check the adoption fee and what it includes, like vaccination and microchipping.
Try to visit the rescue before making any decision in order to check the team and how they are treating small breeders.
Also, check how they kept the dogs, like the environment, food, and medical care.
Find rescues that offer post-adoption support, such as training and behavior resources, to help in successful adoption.
Conclusion For "The Best Dachshund Rescues in Alabama"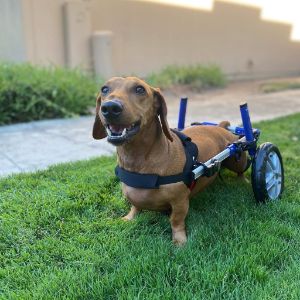 Dog and puppy rescues in Alabama work tirelessly to find a lovable home for dispossessed dogs in Alabama. The primary aim of these organizations is to provide shelter, safety, medical treatment, love, and comfort to abandoned Dachshunds. They provide extensive care to all dogs until they find the perfect new home.
The 4 rescues mentioned above will provide you with the best chance of finding a healthy and well-adjusted Doxie in Alabama. From the Dixie Dachshund Rescue to the Dachshund Rescue of North America, these organizations are passionate about helping these dogs find their forever homes.
Whether you're looking for a young puppy or an older companion, these rescues will undoubtedly have the perfect pup for you and your family!
For more guides similar to this list of Dachshund rescues in Alabama, you can check out these other dog-related recommendations from our team:
Before you adopt a Dachshund companion from a rescue shelter in Alabama, you can learn more about this dog breed by watching the "Dogs 101 – DACHSHUND – Top Dog Facts About the DACHSHUND" down below:
Garrett loves animals and is a huge advocate for all Doodle dog breeds. He owns his own Goldendoodle named Kona. In addition, he volunteers at the Humane Society of Silicon Valley, where he fosters dogs and helps animals. Garrett enjoys writing about Doodles and believes that dogs can teach humans more about how to live than humans can teach a dog.
Why Trust We Love Doodles?
At We Love Doodles, we're a team of writers, veterinarians, and puppy trainers that love dogs. Our team of qualified experts researches and provides reliable information on a wide range of dog topics. Our reviews are based on customer feedback, hands-on testing, and in-depth analysis. We are fully transparent and honest to our community of dog owners and future owners.