Catahoulas are a smart, beautiful, and loyal dog breed. While bred as working dogs, they also make great companions. There are many Catahoula Leopard Dog breeders in the USA working to improve the breed.
If you are interested in a puppy, consider one of these top breeders.
Before reading this list of Catahoula Leopard Dog breeders in the USA, check out: 11 Best Doberman Breeders in the USA! (2023) and 6 Best Australian Cattle Dog Breeders in the USA! (2023).
1.
3 Shoes Ranch
More than 50 years have passed since this family began working with registered Quarter Horses. In addition to producing quality horses with ability, breeding, conformation, and sound minds, they strive to breed horses with sound minds and sound breeding.
They have a very strong group of broodmares and premium stallions, which allows them to turn out quality colts that are versatile and well-rounded. As well as working ranch horses, their horses are used in rodeos, performances, and as pleasure rides for the weekend rider.
Several breeds of working dogs, including Catahoulas, have been raised and used by them over the years. Among the top dog picks for companionship and working, they recommend the Catahoula Leopard Dog).
Despite their hardworking nature, Catahoula dogs make perfect companions. As part of the puppy placement program, they place puppies in working ranches as well as in family homes.
The quality of Catahoulas they strive for was produced by old-fashioned values such as honesty and hard work. As a result, they produce quality partners who will support you for years to come by implementing this philosophy in their everyday lives.
2.
Monaghan Catahoulas
Monaghan Catahoulas has a unique geographic location situated in the heart of Catahoula Country in southeast Louisiana.
As a Catahoula Leopard Dog breeder, Monaghan Catahoulas is committed to preserving, promoting, and keeping the Louisiana Catahoula Leopard Dog's working ability, versatility, temperament, and conformation standard.
Catahoulas are indeed one of the best working breeds around and they strive constantly to maintain their integrity as they were originally intended — versatile, functionally sound working dogs.
TM Callie is the NULC Quint Grand Champion of Champions, Casey's Tuff Enough is the NULC Double Champion, and Sandhill's Miss Mona is NULC 3-Way Champion. Among Monaghan Catahoulas' foundation dogs are Callie, Tuff, and Mona.
In addition to NALC registration, they also maintain Certified NALC breeder status, as well as United Kennel Club registration.
3.
Blue Sky Catahoulas
Founded two decades ago, Blue Sky Catahoulas specializes in breeding champion-winning Catahoula Leopard Dogs. This breeder has up to five generations of pedigrees available.
Their puppies and adult dogs have also been registered with the National Association of Louisiana Catahoulas. Furthermore, all puppies will be vaccinated twice before they are placed in forever homes, according to these breeders.
They have all dewormed their puppies and scheduled vet wellness visits as recommended. Catahoula Leopard Dog breeders like this are the ones with a wealth of experience in the field, and they care deeply for their animals.
In the Catahoula world, Monaghan Catahoulas owe their start to Callie. Purchased as a companion and farm dog in the spring of 2000, Callie became their first Catahoula. As well as being awarded in Conformation, Callie also placed in One-Dog B-Bay.
For quite some time, they searched for another Catahoula, but couldn't find the right one. Later that winter, Sandhill's Miss Mona joined their kennel, followed by Casey's Tuff Enough in the spring of 2003.
Their goal was to learn as much as possible about bloodlines, breeding, and genetics from the 'old timers' while they campaigned Callie, Tuff, and Mona heavily in working and show events. As the breeder of Monaghan's Lotto and Monaghan's Parlay, they brought eight championship titles to the pack with their breeding of Tuff and Mona in 2007.
Monaghan's Sandhill Ghost and Monaghan's Creole Jazz followed two years later after they crossed Monaghan's Sandhill Ghost with her uncle Sandhill's Jazz-N-Blues. It would also be remiss not to mention Moffitt's Spook.
By bringing them an outcross with a distant line breed, Spook should enhance their breeding program nicely. He is related to Callie, Tuff, and Mona five generations back.
4.
Loukat Catahoulas
Catahoula Leopard Dogs are bred with hard-working characteristics in mind, and many of their puppies have gone on to do nose work as well as work on farms.
In the same way as RMC Catahoula Barn, Loukat Catahoulas emphasizes the importance of this breed as a working dog. You will need to interview them before purchasing a Catahoula puppy, as they may not be the right fit for all families.
Several of these breeders have won titles in competitions and come from champion pedigrees, making them excellent breeders within the Catahoula community. The NALC-registered Loukat Catahoulas is like many other reputable Catahoula Leopard Dog breeders on their list.
5.
Windridge Farms
A breeder of Catahoulas in Northern California's Sierra Nevada mountains, Kristin Ingram Ludlum founded Windridge Farms in 1982. Among her bloodlines are Wagers, Adens, Wolf Rivers, and Lees, well known for producing excellent guard dogs and working dogs, among other things.
Having discovered the impressive working abilities of Catahoulas, Ludlum established a breeding program. He found a grandsire to launch a high-quality Catahoula breeding enterprise after extensive research.
Ludlum began participating in NALC Catahoula trials, where her dogs have competed for over 20 years, creating multi-champion titled bloodlines that continue today. She ensures world-class results by health testing her dogs before breeding.
Her support for the Orthopedic Foundation for Animals extends beyond health screenings, which aim to improve companion animal health and well-being by reducing the incidence of genetic diseases, including reducing hip dysplasia in the Catahoula breed.
6.
T Bar S Catahoulas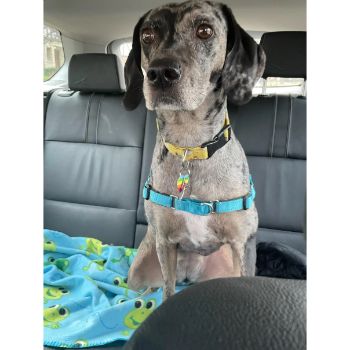 This small kennel specializes in Louisiana Catahoula Leopard Dogs in Venice, Florida. The Catahoula has been recognized as the world's most versatile dog breed. They breed dogs suitable for hunts, herds, tracking, trails, protection, and showing, as well as for family and service work.
You can reach their kennel by phone, text, or e-mail if you want to get one of their puppies. There is no waiting list for puppies, and they are very selective when it comes to breeding.
Breeding takes place after the female comes into season, so they choose a couple of dogs well ahead of time. The dam and puppies will usually have one or two litters a year due to the hot weather during the summer.
In the event that a pregnancy is confirmed by ultrasound, they begin taking deposits as soon as the announcement of the pending breeding is made on their website.
Their goal is to make sure that their dogs are placed appropriately in homes that are seeking a working dog before a pet. If you would like them to accept your deposit, please be prepared to answer questions about your lifestyle, activities, and how you will work the puppy.
7.
RMC Catahoula Barn
When it comes to breeding Catahoula Leopard Dogs, this breeder believes quality outweighs quantity.
In this breeder's breeding program, DNA tests are performed on all breeding dogs before puppies are created, which is an essential characteristic of any dog breeder. On top of all this, RMC Catahoula Barn explicitly says on its website that this breed was designed to be a working dog.
There will be some people for whom the Catahoula Leopard Dog isn't a good match. A lot of care goes into choosing the right family for their puppies and ensuring that they are completely prepared to care for them in the future.
Some prospective Catahoula owners may find this discouraging, but it ensures they are ready for these dogs before bringing them home. Breeders that belong to the National Association of Louisiana Catahoulas are also certified by this organization.
How to Choose the Right Catahoula Breeder
There are good breeders, and there are bad breeders. Be sure to keep some of these points in mind when trying to find the right one.
They Let You Meet the Pup Parents
A good breeder will have the parents of the puppy available for you to see. It's possible the sire won't be around, but make sure to ask about him. In any case, the breeder should have no problem letting you meet the parents.
No older siblings are available to show what the puppies will be like as adults, so the parents are the best predictors.
Puppies Are Raised Inside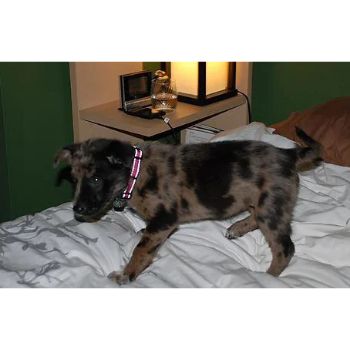 Avoid breeders who raise their puppies in kennels or outdoors unless you plan on having your dog work outside.
Puppies raised inside are more likely to see other animals, kids, and other household activities than puppies raised outside. If your puppy is spending most of its time outdoors alone, it won't be making the most of those early months of socialization.
Do not be afraid to ask questions. Are puppies kept inside? What is their bed like? Look for breeders who are honest and even willing to invite you into their home to see how the puppies are raised.
Parents Are Mature and Healthy
A veterinarian recommends breeding dogs at least two years old to keep the mother healthy, so look for puppies whose parents are at least two years old. Additionally, parents can't be assessed for their health or temperament until they've reached adulthood. It's important the parents are healthy and happy adults.
What's more, some breeds have a chart listing the minimum breeding age for a purebred dog, which can be anywhere from 12 to 48 months old.
Puppies Aren't Sold Until They Are Old Enough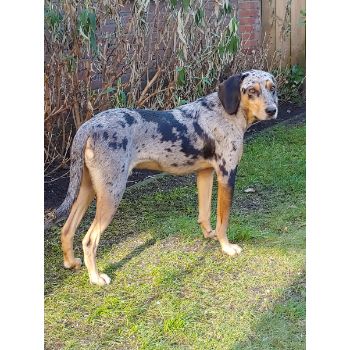 Removing puppies from their parents and littermates too early has been linked to problematic behaviors like fear and aggression toward other animals.
Taking this into account, responsible breeders don't separate puppies from their parents until the right time has come. Puppy milestones aren't just about when they can eat solids — there are others too.
You don't want to risk the potential behavior issues that come with six-week-old puppies. They will become eight-week-old puppies soon enough.
Health Screenings Are Provided
It's recommended that more than half of large-breed dogs be scored by the Orthopedic Foundation for Animals on hips, elbows, and other orthopedics. It's a wise idea to check the eyes and ears as well.
Make sure you look up the health testing recommendations for the breed you choose — the AKC has a great list of them. There may even be X-rays included on the websites of really good breeders. Responsible breeders will perform this testing, despite the cost.
​Vaccination records for the puppies are important to ask for! Veterinarian visits must be documented and the breeder should provide a clean bill of health before handing over the puppies.
Frequently Asked Questions
What breeds make a Catahoula Leopard Dog?
The Catahoula Leopard Dog descends from a few breeds in Louisiana including Mastiffs, Bloodhounds, and Greyhounds.
Are Catahoulas aggressive?
While Catahoula Leopard Dogs are protective and at times territorial due to their working-class roots, they are not inherently aggressive. Still, it's best to prioritize early socialization.
How long do Catahoulas live?
The life expectancy of a Catahoula Leopard Dog is 10 to 14 years.
Conclusion for "7 Best Catahoula Leopard Dog Breeders in the USA"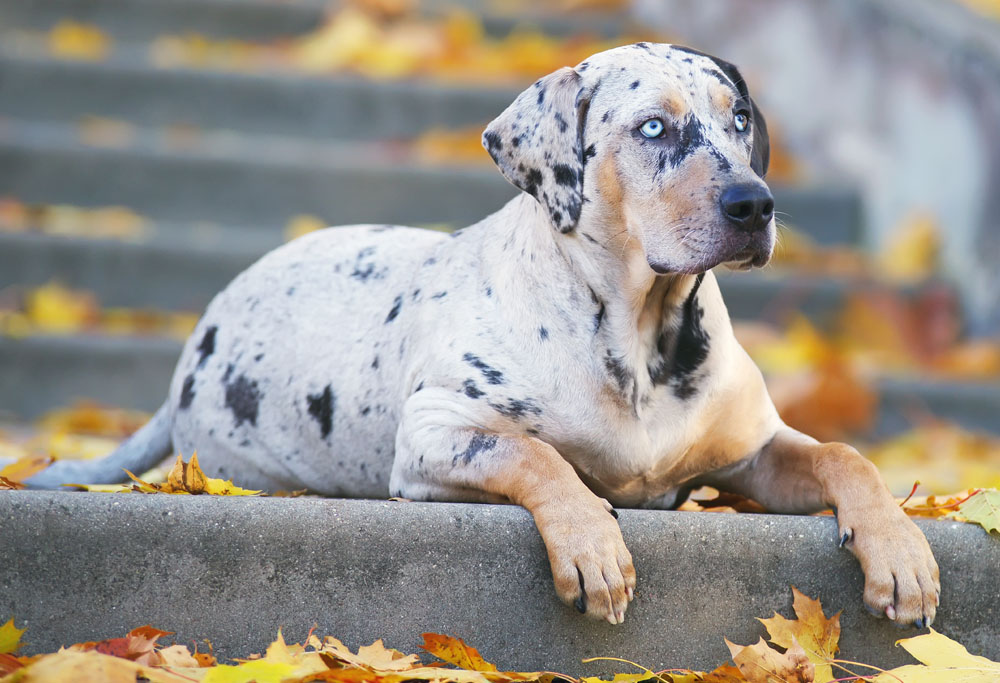 When looking for reputable Catahoula Leopard Dog breeders, make sure your lifestyle and home are a good fit for this working breed. Additionally, it's important to come up with a list of questions that any dedicated breeder would be able to answer. Likewise, they will have questions to ask you.
Your future puppy should also have health guarantees and be up to date on vaccinations and dewormer.
For guides similar to this list of Catahoula Leopard Dog breeders in the USA, check out:
Learn more by watching "GET TO KNOW: CATAHOULA LEOPARD DOGS" down below:
Garrett loves animals and is a huge advocate for all Doodle dog breeds. He owns his own Goldendoodle named Kona. In addition, he volunteers at the Humane Society of Silicon Valley, where he fosters dogs and helps animals. Garrett enjoys writing about Doodles and believes that dogs can teach humans more about how to live than humans can teach a dog.
Why Trust We Love Doodles?
At We Love Doodles, we're a team of writers, veterinarians, and puppy trainers that love dogs. Our team of qualified experts researches and provides reliable information on a wide range of dog topics. Our reviews are based on customer feedback, hands-on testing, and in-depth analysis. We are fully transparent and honest to our community of dog owners and future owners.