Your new dog is as sweet as can be. When deciding on a name for your furry little sugar, take inspiration from the world of sweets. It's crucial to pick the perfect name for your pooch, so we've compiled a list of cute candy names for boy and girl dogs.
Keep reading for a selection of delicious candy names for dogs and see if one hits the spot.
Before scrolling down this list of the best candy dog names, check out: 30 Best Demon Dog Names! (2023) and 103 Best Fire Dog Names! (2023).
Cute Candy Names for Dogs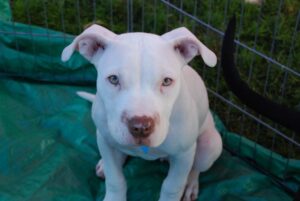 Here are several cute candy names that work for girl or boy dogs.
Skittles
This chewy, fruity candy is perfect for a high-energy, constantly moving dog, especially a small one.
Spree
Spree is a perfect name for a fast-moving dog who loves to run around in the yard, the park, or up the stairs.
Reese
Named after the famous peanut butter cup, this is a sweet name for any shade of brown dog.
Twizzler
If you have a silly, twisty dog, consider naming them after this sweet licorice treat.
Nougat
Nougat would be an excellent name for any sweet dog, especially for a small dog or one who loves to chew.
Caramel
Caramel is the perfect sugary name for a light brown dog. You can shorten it to Cara for a girl dog or Mel for a boy.
Twix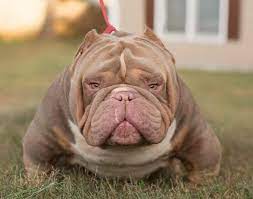 Here's a fun name that will work for any shade of brown dog or for a dog that loves to learn tricks. It's also an excellent substitute for a name like Trixie.
Whatchamacallit
Named after the candy bar with a little bit of everything, this would be a cute candy name for a mixed breed, especially if you don't know what breeds your dog is a mix of.
Butterscotch
Whether butterscotch reminds you of hard candies or the sweet buttery flavor of a blondie, this is an excellent name for a blond or golden dog.
Jolly Rancher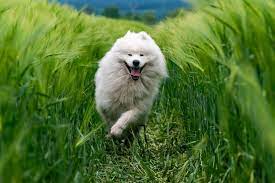 This silly fruity name might be a good fit for a happy, friendly dog, especially if you live on a lot of land or with many other animals.
Laffy Taffy
From the fruity taffy, this is an excellent name for a high-energy dog, a goofy dog, a dog who smiles a lot, or a dog who barks when they get excited.
Haribo
Taken from the name of a company famous for its gummy bears and other gummy treats, Haribo is a unique, catchy candy name for dogs. For a male dog, you can nickname him Hari.
Gumdrop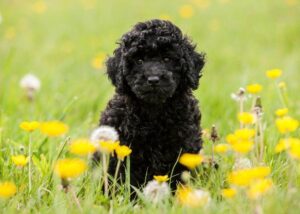 Gumdrops are chewy, sweet, and a little bit spicy. It would make a fantastic name for a small dog with a friendly but edgy personality, like a Yorkie, Pomeranian, or Shih Tzu.
Bonkers
Bonkers was a chewy, fruity candy sold in the 1980s. It had the chew of gum but was edible like candy. Bonkers is fun to say, and it is a perfect candy name for sweet dogs that are also very high energy, like a Jack Russell Terrier.
Necco
Named after flavored sugar wafers that come in a waxy paper tube, Necco is a sweet and unusual name. It sounds like Nico, Nicky, or Nick, but with an added sweetness.
Rolo
Could there be a more perfect candy name for a small dog who likes to roll than Rolo, the small round chocolate-covered caramel drop? Rolo would be an excellent name for a Dachshund or a Chocolate Lab.
Toffifay
A hazelnut, chocolate, and caramel candy, Toffifay is a fun-to-say name that would work well for a dog with layers to its personality.
Jellybean
A cute name for any size or breed of dog, Jellybean will always know how sweet you think they are. You could also use Jelly Belly as a nickname or alternative name.
Pez
For a short and snappy name, based on the famous candy and dispenser. Pez would be a perfect name for a dog that likes to gobble up small treats.
Snickers
This is one of the most fantastic candy bar names for dogs. Snickers combine chocolate, peanuts, caramel, and nougat, making it the perfect name for a dog with many sides to its personality, balanced by sweetness.
Licorice
Dark and sweet with an herbal sharpness, Licorice is a good name for a black dog who seems stern but is completely sweet.
Jujube
Jujubes are tiny, fruity candies that are both hard and chewy. It's an adorable name that's fun to say and would suit a Chihuahua and a Rottweiler.
Abba Zabba
The nostalgic Abba Zabba candy bar has been around for a long time. Abba Zabba is a bar of peanut butter-filled taffy. The rhyming name will be fun to call at home or the park and will work incredibly well for a dog with lots of energy and goofy habits. You can also easily shorten it to either Abba or Zabba.
Mamba
Mamba is a rectangular, chewy, fruity candy. However, there is also a highly venomous snake called the Mamba. Because of that, Mamba would be a good name for a sweet dog who loves its people and is also protective of them.
Caramello
For dark brown or black dogs with a syrupy sweet personality, try this name, taken from a chocolate candy bar filled with a melty, thick ribbon of caramel. It lends well to the nickname Cara for a girl dog or Mello for a friendly and relaxed pooch.
Candy Names for Boy Dogs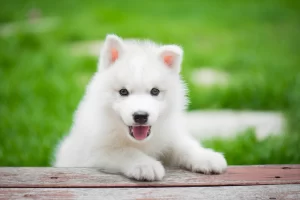 Keep reading for a handful of candy names perfect for boy dogs.
Oh Henry
Don't just name your dog Henry when you can call your sweet boy after the chocolate-coated candy bar full of peanuts, caramel, and fudge. It is an excellent name for a brown dog or a dog with multiple shades.
Charleston Chew
Charleston Chew is an excellent candy name for a distinguished dog. It has an old-fashioned ring and can easily get shortened to Charles. You can also use the nickname Chewy for a dog who likes to chew or to give an extra-cute spin on the name.
Mike and Ike
For a pair of boy dogs, consider naming them Mike and Ike after the sweet, candy-coated, fruity chewy capsules. These short, cute names rhyme, are easy to say, and are sharp enough to get their attention.
Big Hunk
Big Hunk is a perfect candy name for your big, sweet dog. The Big Hunk is a candy bar made up of nougat and peanuts, and it would work well for a light-colored dog or for a dog who is a little nutty.
Andes
Just like the little chocolate and mint candies often found in restaurants and hotels, Andes is a great name for a male dog who is very sweet with a smooth and refreshing personality. You can shorten it to Andy or lengthen it to Andes Candies when you feel playful.
Bazooka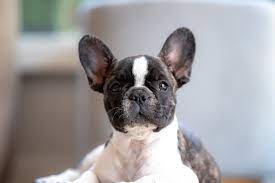 Bazooka gum is a hard piece of pink gum that softens and sweetens the more you chew. This name will fit a boy dog who took a little time to warm up to you but is a total sweetheart underneath a tough exterior.
Heath
While Heath is the name of a chocolate-covered toffee candy bar, it also refers to a type of moorland known for its fields and could also be a reference to the late actor Heath Ledger.
Werther
Named after a German caramel candy that comes in soft and hard varieties, Werther would be a good fit for any male dog, especially a blonde or light brown one. It is also a name that carries a distinguished, formal air and would be an excellent choice for your pampered sweetheart.
Candy Names for Female Dogs
Here are some darling candy names for girl dogs.
Baby Ruth
While you could call your female dog Ruth, Baby Ruth will show her how much you love her and how sweet she is to you.
Tootsie Pop
Tootsie Pop is an enjoyable candy name for a female dog who is so sweet on the outside but has a chewier or more demanding personality on the inside. You can call her Tootsie or Toots for short.
Lollipop
Lollipop is another candy name for a sweet dog that is fun to say and lends itself to many nicknames.
Raisinette
After the chocolate-covered raisin, Rasinette is a name for a sweet little dog with a dark brown to black coat.
Pixy Stix
Pixy Stix is a fun and bright name for your tiny, precious girl dog referencing the little paper tubes of colored sugar candy.
Starburst
Consider Starburst as a candy name for a female dog who is sweet and high-energy.
Bit O'Honey
While Bit O' Honey can be tough to chew candy, it would make an excellent name for a sweet little dog, especially if she has a honey-colored coat. For short, you can call her Bit or Honey.
Frequently Asked Questions
Here are some answers to commonly asked questions about candy names for dogs.
What should I name my sweet dog?
Find a name that fits your dog. Chocolate names are great for dark brown dogs, but you can also match the sound of the candy with your dog's habits or personality.

You can even try out a few before you decide on one. Practice saying the name, as you will likely be saying it over and over, and want to make sure it's something you like the sound of.

Lastly, let your dog help you. Look at your dog while practicing the candy names for dogs you like best and see if they respond positively to any of them.
What is a chocolately name for a dog?
If you are a chocoholic or have a chocolate-colored dog, here are some excellent chocolate candy names for dogs: Brownie, Lava Cake, Hershey, Cadbury, Nestle, Fudge, Cocoa, Cacao, Ghirardelli, Truffle, Godiva, Valrhona, and Ganache.
What is Candy a nickname for?
Candy can be short for Candance.
Conclusion for "Best Candy Names for Dogs"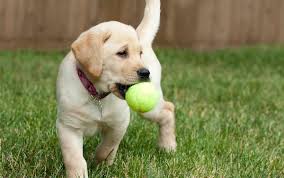 Candy names are the perfect way to show your dog you think they are the sweetest. Candy names for dogs come in all shapes, sizes, and flavors, and with a bit of research and a little thought, you can find the best candy name for your delightful dog!
For more guides similar to this list of candy dog names, check out:
You can find more dog name ideas by watching "Top 200+ UNIQUE Dog Names – Unisex" down below:
Garrett loves animals and is a huge advocate for all Doodle dog breeds. He owns his own Goldendoodle named Kona. In addition, he volunteers at the Humane Society of Silicon Valley, where he fosters dogs and helps animals. Garrett enjoys writing about Doodles and believes that dogs can teach humans more about how to live than humans can teach a dog.
Why Trust We Love Doodles?
At We Love Doodles, we're a team of writers, veterinarians, and puppy trainers that love dogs. Our team of qualified experts researches and provides reliable information on a wide range of dog topics. Our reviews are based on customer feedback, hands-on testing, and in-depth analysis. We are fully transparent and honest to our community of dog owners and future owners.