Are you looking for reliable Border Collie rescues in Oregon? If yes, then you have landed at the right place. Adopting a Border Collie is an excellent choice because these dogs are energetic, hardworking dogs who thrive in rural environments. Moreover, Border Collies are extremely intelligent, quickly learn new skills, and enjoy the positive reinforcement of being praised.
It's always better to adopt rather than buy a Border Collie from a breeder. Adopting a pet is a win-win situation because you save a life and gain a lifelong friend. Unfortunately, shelters are frequently forced to make the heartbreaking decision to euthanize surrendered animals due to space constraints.
We may save lives and lessen the suffering of many animals by giving unwanted animals a loving home through adoption rather than purchasing from a breeder. A pet breeder is the surest way to overpay for a dog. The shelter does charge a fee (it must make money to stay open), but it is much lower than a breeder.
Furthermore, most shelter pets are already spayed or neutered and vaccinated, so you know you're getting a healthy, well-cared-for animal. Any pet owner will tell you that desexing your dog is expensive, so you're already one step ahead. So, if you are interested in adopting a Border Collie, check the organizations listed below.
Before you scroll down this list of Border Collie rescues in Oregon, you can check out these other dog rescue shelter recommendations from our team at We Love Doodles: Best Great Dane Rescues in Oregon and Best French Bulldog Rescues in Oregon.
Find a Border Collie Rescue Shelter Near Me in Oregon
Our team at We Love Doodles created this list of the best Border Collie rescues in Oregon with available dogs for adoption.
Border Collie Product Recommendations: Best Brushes For a Border Collie and Best E-Collars For Large Dogs.
1. The Pixie Project
The Pixie Project, a no-kill animal shelter and Border Collie rescue in Oregon run entirely by volunteers, is located in Portland, Oregon. Amy Sacks, the company's founder, and director, saw a need in her hometown of Portland, Oregon, in 2006 and set out to fill it by matching dogs with loving homes.
The Pixie Project is one of Oregon's top picks for animal shelters. Since its inception in 2006, this rescue organization has been a success. Because of their efforts, dogs have had many happy endings in the Portland area. To make pet ownership accessible to all community members, this organization offers low-cost spay/neuter programs and low-cost pet medicines.
Moreover, the Pixie Project works tirelessly to make adoptions more affordable by lowering the cost of spay/neuter procedures and making essential drugs more widely available. In addition, a clinic provides care for the animals in their care.
Both the clinic and the shelter are easily accessible from where they are. You can choose from many adoptable dogs from The Pixie Project at any time. They have a variety of dogs, including Border Collies, at a reasonable adoption fee.
The Pixie Project Details
2. Greenhill Humane Society
Greenhill Humane Society, one of the more established shelters in town, has been assisting animals for quite some time. Since its inception in 1944, this incredible organization has assisted puppies in the Eugene area find new homes.
This charity's three primary services are foster care, adoption, and reuniting lost pets with their families. Each animal is welcome to stay at Greenhill for as long as it takes until they find it forever home. The Rescue is dedicated to doing everything possible to ensure that none of the animals it accepts end up in a kill shelter.
They do an excellent job of finding new homes for animals and offer a community spay/neuter program to help people afford to have their dogs altered. Although spaying and neutering are highly effective methods for reducing the number of unwanted pets in shelters and on the streets, the high cost of the procedures deters many pet owners from making the decision.
As part of their low-cost spay/neuter program, the Greenhill Humane Society performs low-cost spay/neuter procedures (in their on-site surgical suite), allowing their adoption services to be available to as many people as possible. The Greenhill Humane Society shelter has no time or space restrictions and ensures that the animals are happy and healthy while they are there.
Greenhill Humane Society Details
3. A New Leash on Life
A New Leash On Life, a no-kill rescue, can be found in Eugene, Oregon. This big dog rescue in Oregon has a mission to save as many dogs as possible from Oregon's high-kill shelters and place them with loving families in the Eugene area.
Furthermore, many stray animals discovered along the I-5 corridor (which runs from Canada to Mexico) are transported to the rescue's facility in Eugene, Oregon, where they await adoption.
Many great allies back ANLOL's efforts to achieve its goal. On the West Coast, these organizations facilitate the adoption of hundreds of dogs. A New Leash on Life is a canine rescue organization based in Eugene, Oregon.
They are a non-profit organization dedicated to finding good homes for as many dogs as possible rescued from high-kill shelters in the Eugene area. Thanks to their many collaborators, A New Leash on Life has hundreds of dogs available for adoption at their western locations.
Volunteers are always welcome, and pet supplies such as food, bedding, dishes, and kennels are always in high demand at A New Leash on Life. You will likely find a Border Collie here; remain in contact with the rescue and keep checking their website for updates.
A New Leash On Life Details
4. Senior Dog Rescue of Oregon
The Senior Dog Rescue of Oregon has a special place in our hearts. These volunteers have dedicated their lives to saving the lives of senior dogs who have been abandoned or whose owners have died. Unfortunately, these gentle canines are frequently overlooked in favor of younger and nicer puppies at the shelter, making them spend their final years alone and unloved.
To avoid this, Senior Dog Rescue of Oregon places all dogs in foster homes until they are adopted or die. Everyone's goal is to provide these senior pets with the loving homes they deserve in their final years. Senior dogs are some of the best to adopt, but they are sometimes overlooked due to their age. These dogs are devoted to their owners and enjoy nothing more than cuddling up next to them.
If you want to help out more permanently, consider adopting an older dog or fostering for this rescue. Senior Dog Rescue of Oregon exists solely to care for canines six years of age and older abandoned by their owners due to disease, death, relocation, foreclosure, or other catastrophic circumstances.
Senior Dog Rescue of Oregon knows a lot about the personalities of the dogs they help because they've all been fostered in homes, even though they don't have a shelter. Therefore, they will help you choose a dog that is the best match for you.
Senior Dog Rescue of Oregon Details
5. Rebel Souls Rescue
Rebel Souls Rescue, based in Redmond, Oregon, is a non-profit Border Collierescue in Oregon. They focus on rescuing dogs from high-euthanasia shelters and caring for them until they find homes. They pay special attention to so-called "bully breeds," or canine breeds with a bad reputation despite being just as devoted to their human families as any other. The Rebel Souls Rescue is an excellent pet rescue in Oregon.
This non-profit organization also works to save dogs in danger of being euthanized from kill shelters in states where this is common practice. Each puppy that walks through its doors is given the utmost care and compassion as they work to restore its health. If finding a home for one of their pets takes some time, they will be there to help and adore the dog for as long as it takes.
Rebel Souls recognizes that many "aggressive" dogs are simply afraid of their surroundings and thus are among the most vulnerable canines in high-kill shelters. That is why they invest so much time and effort in behavioral training, exercise, socialization, and other preparations to ensure that every dog is ready for a forever home.
As a result, your new Rebel Souls furry friend will arrive at your door already crate trained, housebroken, and familiar with a few basic commands. Dogs in Rebel Souls Rescue's care are given daily opportunities for exercise and training to help them overcome any lingering behavioral issues they may have.
Rebel Souls Rescue Details
Choosing a Border Collie Rescue Shelter in Oregon
Every dog, including Border Collies, deserves a loving home. So, if you want to adopt a Border Collie, look for a shelter that treats its animals like members of its own family. Any rescue or shelter's mission should include educating the public about the issue of overpopulation.
It is also suggested that they try to implement differentiated licensing. As a result, they should offer license discounts, spay/neuter subsidies, and recommendations to people whose pets have been spayed. All pets that are adopted must be spayed or neutered.
As a result, all animals rescued from a reputable shelter should be neutered before adoption. A reputable rescue will adhere to established adoption regulations and follow a well-defined procedure. It will make all efforts to improve the animals' quality of life.
Finally, a successful rescue will reflect safety. The animals will feel safer knowing they are in a clean, comfortable environment. In addition, it will demonstrate a well-trained, compassionate, and efficient healthcare and sanitation system.
Related: Border Collie Chihuahua Mix Information, Facts, and Images.
Conclusion For The "Best Border Collie Rescues in Oregon"
Adopting a dog into your family is a beautiful experience, but if this is your first pet, you may find the process overwhelming. The good news is that the Oregon region is home to plenty of amazing dog rescues, all of which work tirelessly to save dogs' lives and place them in loving homes forever.
Although there aren't many breed-specific rescues for Border Collies, you will likely find a Border Collie of your preference in one of these rescues. Finally, many of the rescues on this list are non-profits that rely on donations to stay in business, so find out how you can help them continue to do good in Oregon.
For more guides similar to this list of Border Collie rescues in Oregon, you can check out these other rescue shelter recommendations from our team:
Before you adopt a Border Collie companion from a rescue shelter in Oregon, you can learn more about this dog breed by watching "5 Things You Must Never Do to Your Border Collie" down below: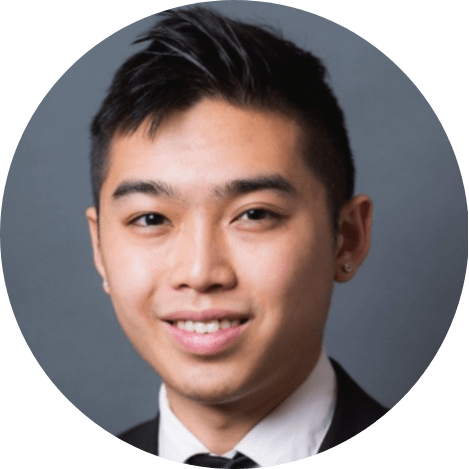 Andy is a full-time animal rescuer and owner of a toy doodle. When he's not saving dogs, Andy is one of our core writers and editors. He has been writing about dogs for over a decade. Andy joined our team because he believes that words are powerful tools that can change a dog's life for the better.
Why Trust We Love Doodles?
At We Love Doodles, we're a team of writers, veterinarians, and puppy trainers that love dogs. Our team of qualified experts researches and provides reliable information on a wide range of dog topics. Our reviews are based on customer feedback, hands-on testing, and in-depth analysis. We are fully transparent and honest to our community of dog owners and future owners.