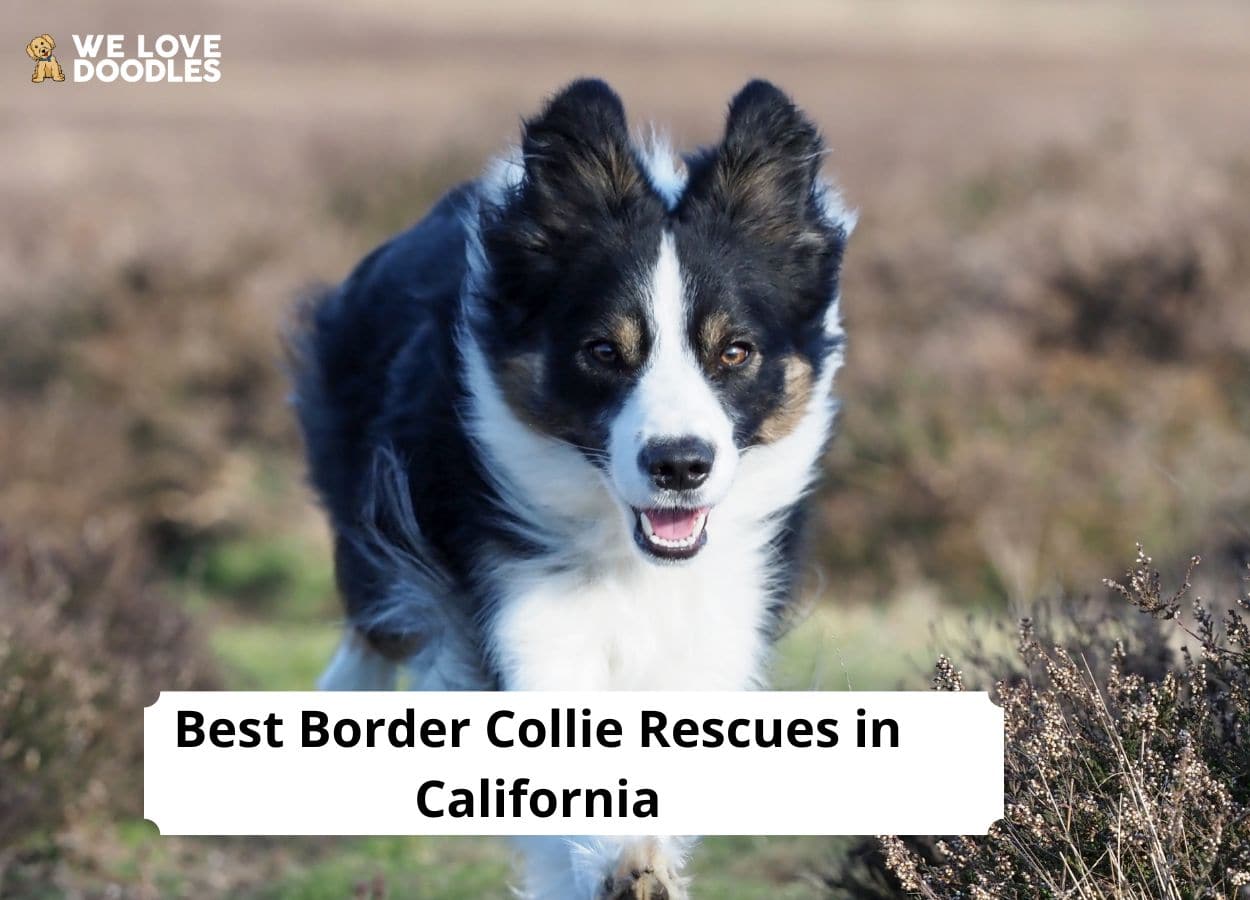 If you're searching for Border Collie rescues in California, we've got just the list for you! Border Collies are herd dogs and were bred to herd sheep. These working dogs are a favorite of pet owners and families with children. However, despite their popularity, many abandoned and abused Border Collies await a second chance in dog rescues across the country.
So, if you're in or near the Golden State, here are some of California's best Border Collie rescues (CA).
The Border Collie breed dates back to the 1700s; it originated in Scotland and England's lowland and border counties. The ideal setting for these dogs is the countryside with vast plains and fields to run around and get plenty of exercises. However well-managed, a pet rescue in California is no place for an intelligent and spirited Border Collie to thrive, so check out this list and participate in the noble deed of rescuing a canine in need.
Before you scroll down this list of Border Collie rescues in California, you can check out these other rescue shelter recommendations from our team at We Love Doodles: Best Basset Hound Rescues in California and Best Schnauzer Rescues in California.
Find a Border Collie Rescue Shelter Near Me in California
Our team at We Love Doodles compiled this list of the best Border Collie rescues in California to help you find a companion.
Border Collie Product Recommendations: Best No Shock Dog Training Collars and Best Dog Food Without Chicken.
1. Northern California Border Collie Rescue & Adoptions (NCBCRA)
First on our list of Border Collie rescues in California (CA) is Northern California Border Collie Rescue & Adoptions (NCBCRA). This non-profit, all-volunteer organization serves the greater Sacramento Valley and the Sierra Nevada foothills. NCBCRA devotes its time and resources to ensuring that rescued Border Collies are placed into forever homes that are a perfect fit for them.
The majority of dogs this shelter saves come through high-kill animal shelters. NCBCRA works with a committed network of highly experienced veterinarians. Every abandoned, abused, neglected, or stray dog receives routine medical care, including rabies and DHPP vaccinations, heartworm testing and preventative medication, microchipping, deworming, and spaying or neutering.
The rescue also treats various illnesses, such as bacterial infections and prolonged heartworms. Apart from rehabilitating and rehoming dogs, NCBCRA strives to prevent uncontrolled breeding by enforcing a strict spay and neuter adoption policy. They also educate potential Border Collie owners about the benefits and possible difficulties of adopting a Border Collie. Adoption fees range between $200 and $500.
Puppies under 6 months cost the most, while seniors and dogs with special needs are the most affordable. All fees collected from dog adoptions are invested in the organization to improve the facilities for rescued dogs. In addition, your adoption fee will help cover the costs incurred while your dog was in the rescue's care. A variety of Border Collies will be available for adoption at any time. Visit the shelter's website to view the list of available dogs and submit an online application to express your interest.
Northern California Border Collie Rescue & Adoptions Details
2. Border Collie Rescue of Northern California (BCRNC)
Border Collie Rescue of Northern California is a 501(c)(3) non-profit organization devoted to the welfare and preservation of the Border Collie breed. This organization doesn't just rescue Border Collies from shelters, it also helps owners who need to place their pets in new homes.
BCRNC rescues dogs mainly from Stockton, South of San Luis Obispo, and the North and South Bay Areas; however, the rescue provides adoptable dogs to all areas of California and neighboring states. BCRNC is a foster-based organization, so all its rescue dogs stay in loving and comfortable homes until they are permanently placed.
All the volunteers and fosters in the organization are current or retired breeders, fans, or exhibitors with years of experience in understanding and training the Border Collie breed. The main goals of the Border Collie Rescue of Northern California are to protect rescued Border Collies, to prevent over-breeding and breeding of poor-quality Border Collies, and to educate owners who want help with anything related to the breed.
Border Collie Rescue of Northern California Details:
3. Border Collies in Need, Inc. (BCIN)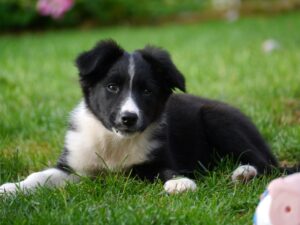 The third big dog rescue in California on our list is Border Collies in Need, Inc. (BCIN). This non-profit establishment rescues Border Collies and provides adequate veterinary care before adopting dogs out to permanent forever homes. BCIN hosts monthly adoption events and is also an ambassador to Purina Pro Plan Rescue to Rally, dedicated to creating national awareness about homeless pets.
Founded in September 2007, this all-volunteer rescue takes in abandoned, abused, or neglected Border Collies. The dogs come from various sources, including City and County shelters, strays, private individuals, or those needing assistance to rehome family pets for whatever reason.
The ultimate goal is to match homeless Border Collies with compassionate families with sufficient knowledge and understanding about the breed. While in temporary foster care, all dogs receive appropriate medical treatment, temperament evaluations, vaccinations, sterilization treatments, and deworming. All dogs are microchipped before going home to their new families.
BCIN is centered in San Pedro, but its foster homes are spread throughout Southern California. Interested individuals must submit an online application to adopt a Border Collie from BCIN. If your application is shortlisted, rescue volunteers will contact you to conduct an interview and home visit and determine whether you are suitable for their Border Collies.
If all goes well, you will be approved for adoption, and at that time, you can choose a Border Collie from the rescue. The volunteers will help you select a dog that best matches your lifestyle and personality. The adoption fee varies for each dog and will be conveyed at the time.
Border Collies in Need, Inc. Details
4. Central Coast Herding Dog Rescue (CCHD Rescue)
Central Coast Herding Dog Rescue (CCHD Rescue) helps find loving and caring homes for Border Collies, Australian Cattle Dogs/Queensland Heelers, Australian Shepherds, and other herding breeds and mixes.
Its website lists dogs from shelters, homes, and those in foster care with the idea of helping potential adopters find their perfect match. The rescue covers Ventura, Santa Barbara, and San Luis Obispo Counties.
Be sure to take your time to explore the Central Coast Herding Dog Rescue's website. There are tons of resources, including palces to find pet-friendly apartments! Even if you choose a different rescue, the resources offered are invaluable to any pet owner.
Central Coast Herding Dog Rescue Details
5. NorCal Collie Rescue
Completing our list of the best Border Collie rescues in California (CA) is NorCal Collie Rescue. This organization was founded in August 2005 by Border Collie lovers throughout northern California. Most rescue members have been saving and working for Border Collie rescues for many years. Its mentor organization is Southland Collie Rescue.
NorCal Collie Rescue serves northern California and surrounding areas of Nevada and Oregon, making it the most inclusive Border Collie rescue in this region. The mission of NorCal Collie Rescue is to save purebred Border Collies outside the area served by Southland Collie Rescue and from shelters, surrendering pet owners, or other sources. The rescue takes in dogs irrespective of their age or physical/psychological health.
NorCal collaborates with and supports legitimate non-profit dog rescues around the country, assisting with home checks, transportation, fostering, and adoption. If you'd like to become a part of their mission, ask a team member how you can volunteer to assist!
NorCal Collie Rescue Details
Choosing a Border Collie Rescue Shelter in California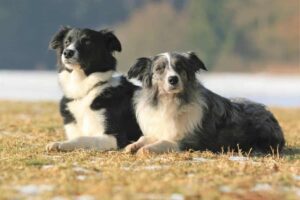 A responsible big or small dog rescue in California is transparent. It provides complete details about the organization and the sources and behaviors of all its rescue animals. Furthermore, a responsible rescue will ensure that all dogs are well-matched with the perfect forever homes so they never experience abandonment again.
When applying for adoption, expect a detailed application process. For example, if you request to visit the dogs available, you must submit a request with detailed information about you, what you're looking for, and the type of home environment you can provide. Moreover, the dogs at a reputable shelter must be fully vet-checked so that their physical medical needs and personalities are known to ensure their well-being and happiness.
Compassionate dog rescues do not use aversive equipment such as choke chains to restrain or train their dogs and always use comfortable harnesses. They also encourage visitors to give the dogs approved treats and interact with them as much as possible.
Last but not least, reputable rescues make sure their dogs are up-to-date on their vaccinations, deworming, and other medical tests. Most importantly, they promote responsible pet ownership by educating the public about spaying/neutering and discouraging euthanasia.
Related: Popular Border Collie Mixed Breeds.
More Information About Border Collie Puppies in California
Border Collies are extremely protective of their territory and family due to their inherent herding instincts, making them exceptional watchdogs. In addition, their friendly and social nature makes them great with children and other pets. However, the dogs can be somewhat reserved and occasionally snap at strangers, nipping at their heels as they would with sheep while herding. Border Collies should be socialized from a young age to minimize shyness around strangers
Border Collies are average shedders, so weekly brushing will be sufficient to keep their coats nice and clean. They should also receive obedience training to prevent nipping and deter their tendency to run off and chase other animals and cars. On the whole, Border collies are highly energetic and intelligent dogs and require ample exercise to thrive and be happy. They love to run, crave the undivided attention of their owners, and are the happiest when given a job. Your Border Collie should live to be between 12 and 15 years of age.
Conclusion For The "Best Border Collie Rescues in California"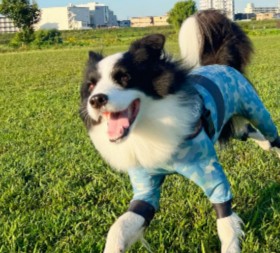 Border Collies are intellectual, easy-to-train, friendly, and free-spirited dogs. They require a lot of love, attention, and exercise, and finding a forever home that provides this is the goal of your responsible rescue. If you can, play your part as a responsible dog lover and foster, adopt, or donate to one of these Border Collie rescues in California (CA).
For more guides similar to this list of Border Collie rescues in California, you can check out these other rescue shelter recommendations from our team:
Before you adopt a Border Collie companion from a rescue shelter in California, you can learn more about this dog breed by watching "Border Collie Pros and Cons – Should You Get a Border Collie" down below: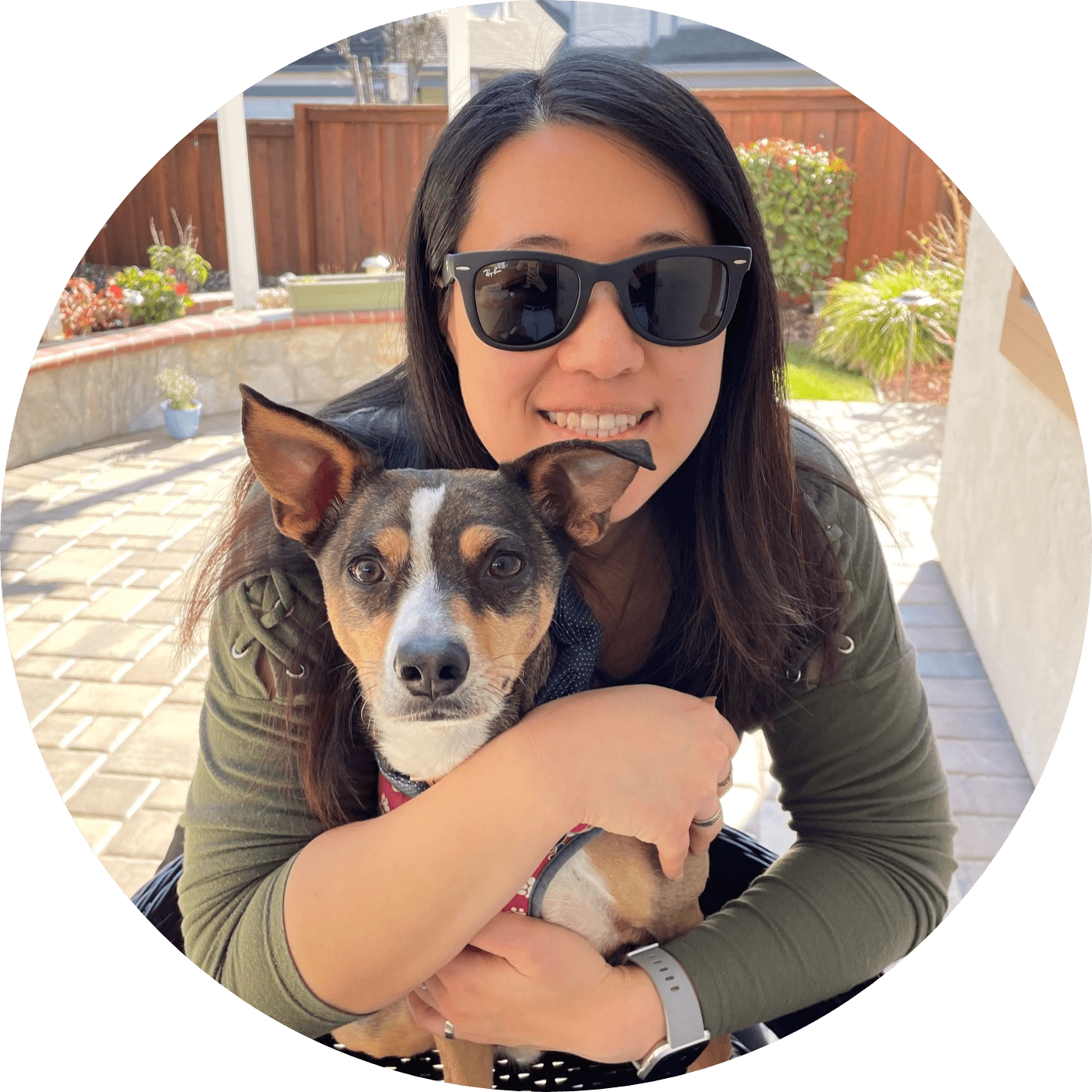 Dr. Sabrina Kong graduated from the Royal Veterinary College in England in 2016 and has been working at a small animal clinic in Northern California since then. She grew up in the Bay Area and got her bachelor's degree from Cal Poly San Luis Obispo. She also became a Certified Canine Rehabilitation Practitioner through a program at the University of Tennessee.
When she isn't in the clinic taking care of her four-legged patients, she enjoys traveling and trying new foods with her friends and her three-legged dog, Apollo. She adopted Apollo from her clinic when he was a puppy with numerous health issues. Dr. Kong truly cares about taking care of animals.