Here's what you need to know if you're searching for Schnauzer rescues in California. Schnauzers are a popular breed among dog lovers. Therefore, many Schnauzer rescues in California are operating to ensure that no Schnauzer goes homeless. These organizations rescue and rehabilitate neglected Schnauzers and help them find new homes. The Standard Schnauzer is an intelligent breed primarily bred to be a guard dog and ratter.
It inspired breeders to create similar breeds, the Miniature Schnauzer and the Giant Schnauzer. The Standard Schnauzer is strong and a great companion. It is alert, reliable, and good with kids. Moreover, the Miniature and Standard Schnauzers are some of the smartest breeds and rank 12th and 22nd in the top 100 most intelligent dogs.
Although it is a popular breed, sometimes, these dogs are found in dog rescues after being abandoned by their owners. You can help provide such dogs with a loving family and home by choosing to adopt. So, here is a list of some of the pet rescues in California where you can find Schnauzers up for adoption.
Before you scroll down this list of Schnauzer rescues in California, you can check out these other rescue shelter recommendations from our team at We Love Doodles: Best Basset Hound Rescues in California and Best Pug Rescues in California.
Find a Schnauzer Rescue Shelter Near Me in California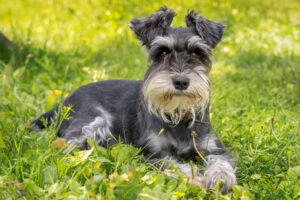 Here's a list of Schnauzer rescues in California for you to check out.
Schnauzer Product Recommendations: Best Air-Dried Dog Food and Best Dog Grooming Kits.
1. California Miniature Schnauzer Rescue
California Miniature Schnauzer Rescue is a 501(c)(3) non-profit organization specializing in rescuing Schnauzers and rescue dogs and helping them find permanent homes in northern and southern California. If you are interested in adopting a dog, visit their website and check the list of adoptable dogs.
If you find one you like, you can fill out and submit an adoption application which will be available under the dog's profile. The rescue will also organize a home visit to ensure that the environment is fit for a Schnauzer.
You will be matched with a suitable dog if you meet the requirements. CMSR also encourages people to adopt or sponsor a Schnauzer with special needs. Special needs dogs need more care; therefore, they are not adopted that often. The rescue cares for these dogs out of pocket and appreciates any assistance.
California Miniature Schnauzer Rescue Details
2. Miniature Schnauzers and Friends Rescue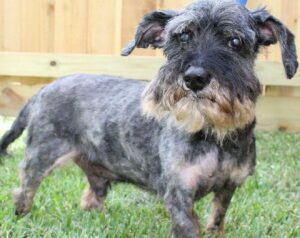 This non-profit rescue based in Los Angeles, South Bay area, was founded in 1998. Since then, they have focused on rescuing and rehabilitating Miniature Schnauzers and occasionally save other breeds. As volunteers run the rescue, all their dogs stay at foster homes or boarding facilities.
So, most of their dogs are housebroken. Due to their efforts, they help find new loving homes for around 100 dogs each year. To ensure that their dogs go to the right owners, Miniature Schnauzers and Friends Rescue has some adoption policies. For instance, you must be above 25 years old.
They do not usually give smaller dogs to children with families and don't deal in long-distance adoptions. If you are interested in adopting a Miniature Schnauzer, you can find an adoption application on their website. A home visit will be scheduled if your application is approved to ensure the dog goes to the right home. You will also have to pay a small adoption fee which ranges from $250 to $350.
In addition, senior or special needs dogs may have reduced adoption fees. Your new furry friend will also be vaccinated, dewormed, and spayed or neutered before you adopt it. The rescue also offers a grace period of four months. So, if you feel like the dog is not the right match, you can return it to the rescue and get a full refund.
Miniature Schnauzers and Friends Rescue Details
3. Rocket Dog Rescue
Rocket Dog Rescue was founded in 2001 by Pali Boucher, a Bay area animal activist. This rescue aims to save dogs from shelters and euthanasia, help them find permanent homes, and rescue all breeds of dogs, including Schnauzers. Once a dog is rescued, it is placed in a foster home.
Here, the dog is vaccinated, neutered or spayed, dewormed, and checked by the vet. The dog is also treated for any medical condition it might have that can come in the way of its adoption. Like other rescue organizations, Rocket Dog Rescue has some adoption policies. These policies help in finding the perfect home for their dogs.
These are:
You must be 21 years old or above to adopt a dog.
You must be allowed to keep pets where you live.
The rescue does not allow out-of-state adoptions.
The rescue also charges an adoption fee of $325 for adult dogs and $400 for puppies under six months. This fee covers the cost of vaccinations, spaying or neutering, and deworming.
You can visit their website and check if any Schnauzers are available. If you find a dog you like, you can fill out an application and submit it online.
Rocket Dog Rescue Details
4. Jake's Wish Dog Rescue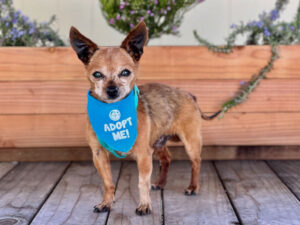 Jake's Wish Dog Rescue is a non-profit organization that operates in and around surrounding areas of San Jose, California. They rescue shy, orphaned, injured, or abandoned dogs. Then, they place them in loving foster homes where they receive lots of care until they are ready to be adopted.
The rescue lists all the available dogs on its website. So, if you find a dog you like, you can submit an adoption application online. If you seem like a good fit, you will be contacted by the rescue organization's team for a phone interview, after which a meet and greet will be scheduled.
If all goes well, you will be ready to take your new friend home in no time. Jake's Wish Dog Rescue also vaccinates, deworms, microchips, and spays or neuters dogs before adoption. The rescue also charges an adoption fee which is different for every dog.
Jake's Wish Dog Rescue Details
5. Rover's Retreat
Note: Rover's Retreat is no longer accepting new applications at the moment.
The last one of the Schnauzer rescues in California on this list is Rover's Retreat, one of the few reliable puppy rescues in California. It is a non-profit organization that advocates for dogs as they cannot speak up for themselves. They rescue and rehabilitate dogs that do not have a loving home.
Once the dogs arrive at the rescue, they receive all necessary medical attention. They are vaccinated, dewormed, microchipped, spayed, and neutered. Their dogs come from shelters or people who have to give up their pets for any reason, and rescue dogs from Turkey and Mexico.
You can check their website to learn more about dogs that are up for adoption. If you find the right match for you, you can fill out an adoption application online. It is important to note that you must pay a $20 application fee to submit your application.
If you are a suitable applicant, a house visit will be scheduled to help the rescue ensure that your house is fit and safe for a Schnauzer. If all goes well, the rescue will find a dog that matches your preferences and lifestyle. You can also visit the dog's foster home for a meet and greet before adoption. After everything is finalized, you can take your new furry friend to their forever home.
As this is a non-profit rescue, it requires donations and adoption charges to cover the cost of rescuing and rehabilitating dogs. So, you will have to pay an adoption fee for adopting a dog of your choice. This fee primarily covers medical and transportation costs. The international adoption fees range from $800 – $2000, whereas adoption fees for domestic dogs range from $400 – $1000.
Rover's Retreat Details
More Information About Schnauzer Rescues in California
People often refrain from adopting dogs due to health or temperament issues concerns.
However, there are many benefits of adopting instead of buying a dog, such as:
Adopting is less expensive.
It saves dogs from staying in high-kill shelters and euthanasia.
It helps give a dog a second chance at life.
The dogs at rescues are spayed/neutered, vaccinated, and dewormed. You will also be informed regarding any health or other issues before adoption.
Rescue dogs are usually housebroken.
By adopting, you can play your role in saving a life and helping in shutting down puppy mills.
You get to change a dog's entire world.
Therefore, we encourage you to visit Schnauzer rescues in your locality to adopt a pet rather than buy one.
Conclusion For The "Best Schnauzer Rescues in California"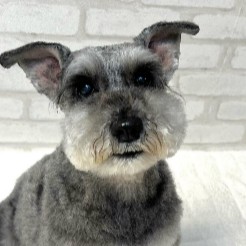 Schnauzers are a smart and affectionate dog breed. Their high intelligence and unique looks make them one of the most popular pets. If you plan on getting a Schnauzer as a pet, we recommend adopting one from dog rescue organizations.
These non-profit organizations rescue dogs and help them find permanent loving homes. By choosing to adopt from Schnauzer rescues in California, you can help give a dog a second chance at life.
For more guides similar to this list of Schnauzer rescues in California, you can check out these other rescue shelter recommendations from our team:
Before you adopt a Schnauzer companion from a rescue shelter in California, you can learn more about this dog breed by watching the "Standard Schnauzer – Top 10 Facts" down below: