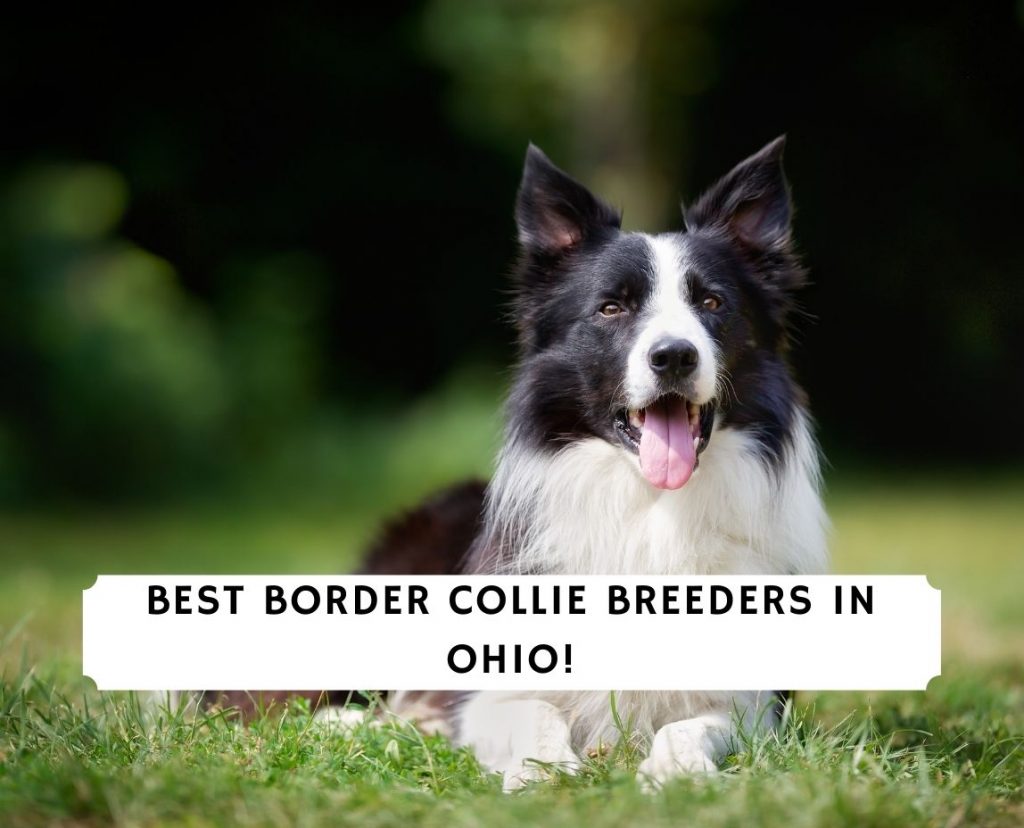 If you're currently in search of Border Collie breeders in Ohio, you probably know how smart they are. The graceful, athletic, and intelligent dog is known for its herding instinct and ability. Additionally, these dogs are also loyal and won't want to leave your side. This dog breed should top your list whether you're seeking an agility breed or a working dog. It's really no surprise that you'll find many Border Collie puppies for sale in Ohio. However, choose the right breeder makes all the difference.
Check out these other articles: Goldendoodle Breeders in Ohio and Labradoodle Breeders in Ohio.
Border Collie Puppies For Sale in Ohio
This breed has shifted from herding to agility dogs but that isn't to say that they no longer can herd livestock. Being one of the smartest dog breeds, you can teach a Border Collie puppy practically anything.
Since dogs are a 10+ year investment when they are healthy, it's important to find a reputable Border Collie breeder. These are breeders that will socialize their puppies, health test them, and genuinely care for them. Here's a list of Border Collie breeders in Ohio worth considering.
1. Leapofaith Border Collies
First on the list of Border Collie breeders in Ohio is Leapofaith. Leapofaith is in southern Ohio, where the breeder lives with the dogs in their home as companions and pets. Although they firmly believe that how a dog is raised plays a significant role in its future success, they equally recognize the impact of genetics on how a dog turns out. Consequently, they consider significant factors such as pedigree research, stable temperament, health testing, and sound structure before breeding.
The dogs at Leapofaith are well socialized and train mostly in agility, dock diving, and herding. Their breeding program's goal is to produce stable and healthy dogs who'll make great working dogs and active family pets. While breeding, the owner considers the structure, health, energy level, personality, and drive to produce versatile puppies that are fun to live with and can compete and train in various environments and activities. At Leapofaith, they believe that genetics and exposure /socialization within the initial 12 weeks of life have a great influence in shaping a dog's future.
The breeders are particular about placing their puppies in loving homes and maintain a lifelong relationship with each individual or family that buys any of their puppies. For this reason, buyers must be ready to keep in touch with updates and occasional pictures. Those interested in a puppy are registered on a waiting list. You'll need to pay a non-refundable deposit and keep in mind that the breeder has the right to eliminate someone from the waiting list at any point. In such a case, they'll return your deposit.
Puppy selection doesn't take place until 5-7 weeks when structure, drive, and personality can undergo an assessment. The breeder prefers prospective buyers to pick up their puppies for a chance to meet each other.
Leapofaith Border Collies Details
2. Rock it Border Collies Ohio
Situated in Columbus, Ohio, Rock it Border Collies' dogs are active in agility and herding. The breeder believes that competing actively and sports training offers insights that they wouldn't otherwise have regarding producing capable sport dogs. At Rock it Border Collies, the breeder gets to know the dogs individually to determine how they align with the breeding program's vision. Here, the dogs maintain fitness through hiking, considerable conditioning, and core strength exercises.
This performance Border Collier breeder in Ohio has a litter a year on average. The dogs' hips undergo certification by OFA at 24 months plus before breeding. Rock it Border Collies implements health testing as new techniques emerge as their ultimate objective is to breed healthy dogs with sound minds and bodies. For that reason, they invest in extensive research into lineage and pedigrees. At Rock it Border Collies, all the puppies love in the house and grow up under constant monitoring. Additionally, their Border Collie puppies in Ohio are socialized and exposed to various sounds and sights at a young age. This breeder aims to ensure the puppies meet approximately 100 people before they leave for their new homes.
Puppies face exposure to crate training before leaving and generally begin crate sleeping around 7 weeks. Moreover, they face exposure to car rides, giving them an excellent start of being accustomed to a crate for an extended period. The breeder raises its Border Collie puppies in Ohio through a program called Puppy Culture, which denotes an incredible socialization and training protocol to raise puppies to be tranquil, confident adults. Breeders follow this comprehensive program throughout the initial weeks of a puppy's life.
The initial 2 weeks are incredibly significant in a puppy's life. During this period, a breeder can change a puppy's life by what they choose to teach it. The program emphasizes how the appropriate environment can blend with genetics to produce a stable puppy who learns well. It also emphasizes that the socialization period is when the brain undergoes programming to take in specific information. Therefore, using the socialization protocol is the secret behind getting well-adjusted and mentally sound dogs as the puppies grow older at Rock-it Border Collies.
All the Border Collie puppies undergo deworming and BAER testing before they leave for their new homes. This breeder recommends that they get microchipped by a veterinarian between 6-10 months to prevent the chip from migrating. Rock it Border Collies do not ship their puppies. Instead, they encourage people to pick them up
Rock it Border Collies Details
3. Resolve Border Collies OH
Situated in Southwest Ohio, this small breeder typically has 1-2 Border Collie litters annually. The major goal of their breeding program is to sustain their dog selection. They socialize their puppies heavily and rear their puppies through Puppy Culture, which helps with emotional response and early socialization. They seek to produce versatile dogs with friendly personalities.
When selecting a good home for their Border Collie puppies in Ohio, this breeder considers various factors. Since they invest a lot into their litters, they consider new families to be extended families to their own. Consequently, they offer lifetime breeder support and encourage regular updates for their puppies.
The initial step is to complete the contact form available on their website. Within some days, they'll reach out to you. After they make initial contact, you'll receive a questionnaire. The vetting process will start upon its completion. If you pass the vetting, you'll find placement on the waiting list. At this time, you'll need to issue a non-refundable deposit for one of their Border Collie puppies for sale in Ohio.
Once the birth of the puppies takes place, they'll begin evaluating each puppy individually. If they find one that matches your needs and lifestyle, they'll choose that puppy for you. You can pay the outstanding balance at 10 weeks, after which you can take the puppy home. They don't ship the puppies so you'll have to pick them up in Ohio.
Resolve Border Collies Details
4. Out Run Canines Ohio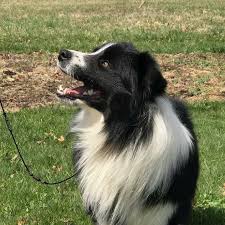 Out Run Canines' breed to enhance the breed and produce Border Collies for trials and shows. They perform health testing to choose the mating pair. Once they find a great cross and the right timing, the breeding takes place. The breeder tests for various conditions such as hip dysplasia and elbow dysplasia.
Out Run Canines Details
5. Jim Border Collies
The family-owned kennel offers healthy Border Collies for loving homes in Pittsburgh, Pennsylvania, which is very close to Ohio. The breeders prioritize their dogs' health and temperament and take pride in the fact that their Border Collie puppies come from the best sires and dams.
Quality is a significant consideration for this breeder. Therefore, their breeding practices include a nurturing and loving environment while ensuring good health and meet breed standards. They don't merely offer quality puppies but remain committed to new dog owners and the dog throughout its dog's life.
In terms of health, all their Border Collie puppies for sale come with a 30-day health guarantee. Within 10 days of purchase, you should take the puppy to a licensed veterinarian for an examination. If the veterinarian establishes that the dog is clinically ill or has died because of an injury or illness contracted before or on the date of delivery and sale, you have these options
Return the dog and get a full refund
Keep the dog and obtain compensation for reasonable vet fees, not surpassing the purchase cost
Return the dog for a replacement of equal value
If a licensed veterinarian determines within 30 days that your dog has a hereditary or congenital defect, which affects your pet's health adversely, you have the options mentioned above.
Jim Border Collies Details
More Information About Border Collie Puppies in Ohio
Because they came from England and Scotland's border, this dog breed was named the Border Collie. Collie is the Scottish word for a "sheepdog" so it made sense. These dogs chase down the group of livestock they have to herd and successfully direct them to their enclosure. Their 'herding eye' is its unique characteristic. Additionally, these dogs are very smart and make excellent search and rescue dogs. It might surprise you to know that Border Collie puppies are one of the most hardworking and talented breeds. Furthermore, they'll impress you with their extremely high intelligence.
Besides being athletic, Border Collies pick up commands and hand signals quickly. Newscientist.com has reported that a Border Collie named Chaser has a phenomenal vocabulary of 1022 words! It is not surprising that the Border Collies are loved as family dogs. All dog breeders should pay attention to best practices, and it's no different with Border Collie breeders. While this breed's instinct paired with loyalty will make it an excellent working breed, more breeders prefer agility training techniques to train their Collies.
Conclusion For Border Collie Breeders in Ohio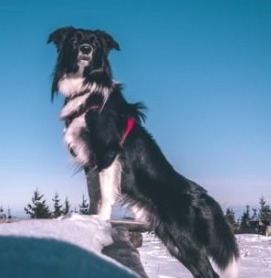 If you're seeking an intelligent dog that thrives on getting considerable exercise. You should consider the Border Collies which make wonderful family pets and guide dogs.
However, if you want a healthy and happy puppy, you should always seek out a reputable breeder. Breeders will raise your Border Collie puppy for approximately the first 8 weeks of their life which has a dramatic outcome on the rest of their life. Additionally, good breeders will health test the parent dogs for known hereditary diseases. Good luck finding your next Border Collie puppy.
If traveling to these Border Collie breeders is too far, you can check out our recommendations from other states:
To learn more about the Border Collie dog breed, watch "The Pros & Cons Of a Border Collie" down below: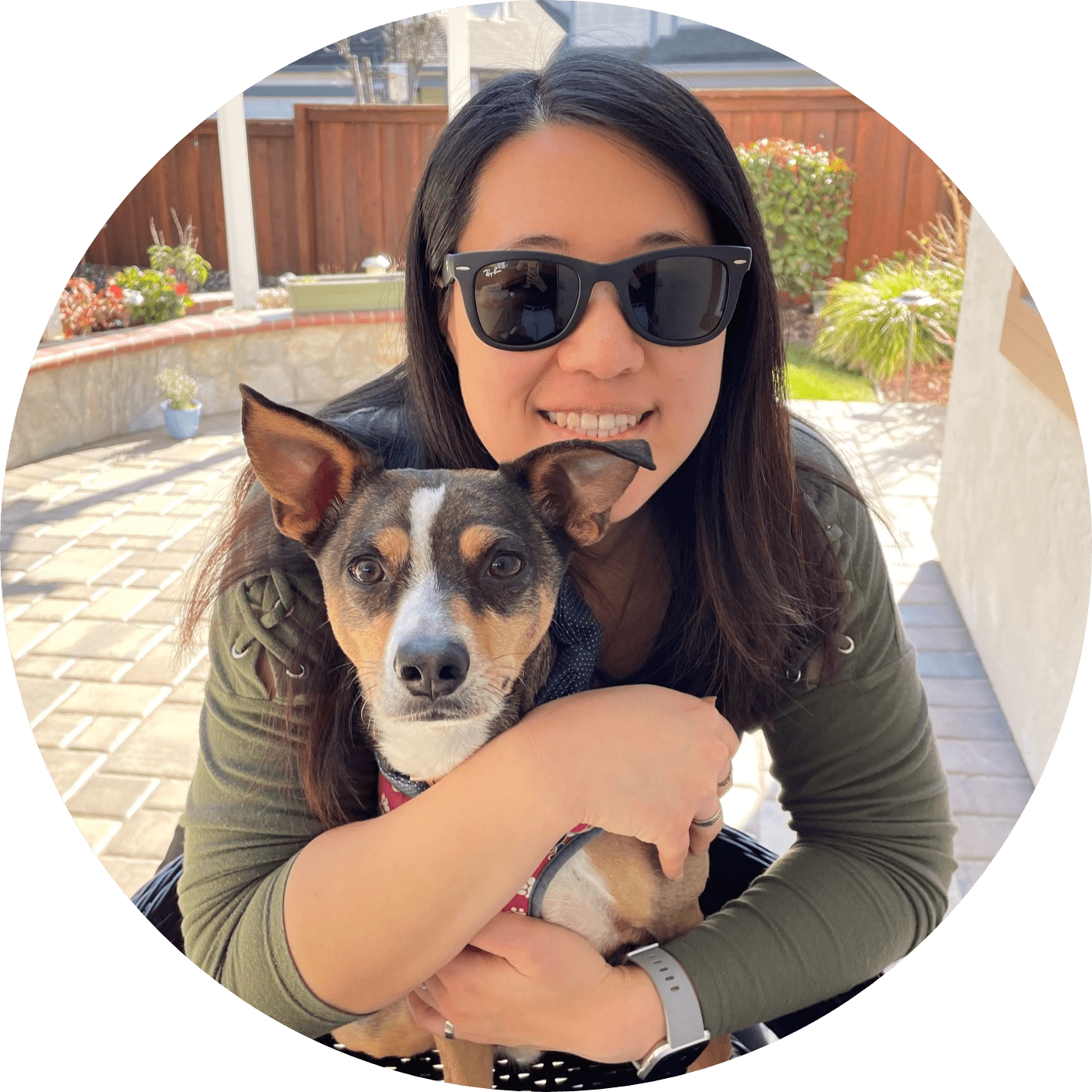 Dr. Sabrina Kong graduated from the Royal Veterinary College in England in 2016 and has been working at a small animal clinic in Northern California since then. She grew up in the Bay Area and got her bachelor's degree from Cal Poly San Luis Obispo. She also became a Certified Canine Rehabilitation Practitioner through a program at the University of Tennessee.
When she isn't in the clinic taking care of her four-legged patients, she enjoys traveling and trying new foods with her friends and her three-legged dog, Apollo. She adopted Apollo from her clinic when he was a puppy with numerous health issues. Dr. Kong truly cares about taking care of animals.