Here's what you need to know if you're searching for the best Affenpinscher breeders in the UK. When it comes to energetic toy dogs, few can beat the Affenpinscher. This breed is a perfect blend of loyalty and cuteness.
Affenpinschers are extremely friendly and affectionate and make amazing pets, especially if you are the kind who likes to travel often.
Also known as the monkey dog, ape terrier, or as the French like to call this breed, "diablotin moustachu" (which translates into "mustached little devil"), the Affenpinscher was originally bred in the 18th century to get rid of small pests.
Affenpinschers are great to train as they are very intelligent. They are eager to please and are always looking forward to learning something new.
They can be trained to perform multiple tricks, making them good show dogs. These sturdy, fearless dogs are always entertaining their owners.
Affenpinschers stand at less than a foot tall. Their short stature amplifies their funny antics. Being very active animals, they like to run around a lot. However, they like to get their exercise by playing with humans rather than going on a walk.
Before scrolling down this list of Affenpinscher breeders in the UK, check out these other recommendations: Best German Shepherd Breeders in the United Kingdom and Best Rhodesian Ridgeback Breeders in the United Kingdom.
Affenpinscher Puppies For Sale in the United Kingdom
If you live in the United Kingdom and are looking to take in an Affenpinscher into your family, check out the top Affenpinscher breeders.
Affenpinscher Product Recommendations: Best Shampoo For Matted Dog Hair and Best All-Natural Shampoos For Dogs.
1. Avantgarde Affenpinschers
Avantgarde Affenpinschers is one of the leading show breeders of Affenpinschers in the United Kingdom. Its dogs are registered with The Kennel Club, so you can be sure of getting top quality.
The breeder offers Affenpinscher puppies to people who are looking to bring home a pet. It also has international show dogs in case you're interested.
Avantgarde Affenpinschers Details
2. The Affenpinscher Club
A group of Affenpinscher lovers founded the Affenpinscher Club in 1982. This club is dedicated to protecting and promoting the wellbeing and interests of the Affenpinscher breed. It works towards maintaining the breed's standards and providing learning resources for people interested in Affenpinschers.
The club mandates patella testing of both the parents of every litter under the Putnam scheme. It also provides proper documentation for the puppy you choose to take home. It also offers re-homing services, in case you're interested in getting home a rescue or an older dog.
But this service is only open to paid-up members. The club encourages potential Affenpinscher owners to attend The Kennel Club's Discover Dogs events to learn more about the breed. They host shows and events where you can meet other like-minded people who love Affenpinschers.
You can even talk to breeders and check on current and upcoming litters. If you're lucky, you may be able to interact with and cuddle a few Affenpinschers. You may use the contact form on their website for inquiries.
The Affenpinscher Club Details
3. Scalene Weimaraners And Affenpinschers
Founded in 1977, Scalene Weimaraners and Affenpinschers is a small kennel owned by Bill Hill and his son Christopher Hill in Peterborough, England. Although the kennel started with breeding Weimaraners, it introduced Affenpinschers to the mix in 1994.
The kennel has several dogs that have won show events, making it one of the top Affenpinscher breeders the United Kingdom has to offer. If you wish to get a puppy from Scalene Weimaraners and Affenpinschers or get more information, contact the kennel.
Scalene Weimaraners And Affenpinschers Details
4. Orlock Affenpinschers
Orlock Affenpinschers is a renowned breeder and exhibitor of Affenpinschers in the United Kingdom, based out of Hertfordshire. Owned by Dr. Mhairi Brown and Dr. A Oliver, it offers fine specimens of the breed that are healthy and look stunning.
They specialize in toy dog breeds or lap dogs that were bred specifically to be small companion dogs. These include the Australian Silky Terrier, Bolognese, Coton de Tuléar, English Toy Terrier, Havenese, Japanese Chin, Lowchen, Maltese, and Russian Toy. If you'd like to get more information about Orlock Affenpinschers, reach out to them.
Orlock Affenpinschers Details
5. Riogaioch Affenpinschers
Last on the list of Affenpinscher breeders in the UK is "Riogaioch Affenpinschers." Suzanne Pirrie runs Riogaioch Affenpinschers. The Kennel Club Assured Breeder Scheme has certified and recognized the breeder. This scheme promotes breeders who are committed to responsible breeding practices.
It works towards improving the health and well-being of their breeding stock and the puppy litters produced. So you can be sure that you're getting a healthy puppy from a responsible and reputable breeder.
Riogaioch Affenpinschers Details
Address: Calne, Wiltshire, England
6. Petitpaws
Update: Petitpaws does not off Affenpinschers at the moment.
Vanessa Cox, who hails from a dog-loving family, owns Petitpaws. She is an expert on different dog breeds like Affenpinschers, English Toy Terriers, Australian Terriers, and Miniature Pinschers. She not only breeds them but also participates in dog shows.
She is also a show judge for Affenpinschers, English Toy Terriers, Chihuahuas, Papillons, and Italian Greyhounds, among other breeds. Vanessa Cox is an A1 List Breed Specialist in the UK, so you can be sure of getting only the best breeds from Petitpaws.
Petitpaws Details
Address: The Paddocks, Sutton, Tenbury Wells, Malvern Hills, Worcestershire
Is an Affenpinscher Right For People With Busy Lifestyles?
If you have a busy lifestyle, an Affenpinscher may be the right pet for you. It gets along very well with humans and is quick to adapt to any new environment. Also, despite having a thick, dense coat of fur, Affenpinschers do not shed much.
So you won't need to keep cleaning pet hair around your house. Affenpinschers have a robust immunity and a sturdy body, too, allowing them to adapt to changing climates well.
How Do You Spot A Bad Affenpinscher Breeder in the United Kingdom?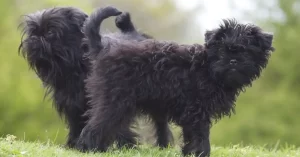 Not all breeders are bad or uncaring towards their breeding stock's basic needs. But some do not follow responsible breeding practices. Watch out for these signs to discern a bad dog breeder.
Ignorance or lack of knowledge about the breed and its genetic defects: A breeder who is not aware of the history of the breed, its congenital defects, or its suitability for different homes may not care about producing puppies that meet the standards of the breed. They may not screen their breeding stock to avoid genetic defects and end up producing unhealthy puppies.
No License: A bad breeder will usually not have a valid breeding license. A licensed breeder is checked and verified by the license-issuing institution for ethical and responsible breeding practices. They will most probably have good living conditions, ensure the safety of their stock and puppies, provide enough food, exercise, and socialization, and not breed the mother dogs too frequently. A bad breeder will not meet these requirements.
Lack of experience: Breeders with long years of experience tend to know more about their breeding stock and follow best practices. They also usually have a website or Facebook page that you can check to see their reviews and testimonials. You'll also be able to check their references. Avoid breeders with bad reviews or little information available. However, if they are just starting with breeding, you may choose to ask about their mentor or co-breeder and check them out for their reputability. Even a new but good breeder will have a reliable mentor or co-breeder that can give the breeder some credibility.
Lack of involvement in dog sports: If you buy your puppy from a breeder who is not involved in showing or competing with their dog, your chances of getting a top-quality dog are lesser. Dog shows are meant to evaluate breeding stock. So if a puppy's parents are show dogs, they are likely to be healthy and well-bred.
Not letting you visit the puppy for the facilities: If a breeder doesn't allow you to visit and observe the litter, their mother, or other dogs, or see the facilities where the puppies were bred, they are most likely a bad breeder. They will even refuse to share photos of the facilities, as they may be hiding poor living conditions and may not want you to see anything except the puppy's photos.
No documentation: If a breeder claims that they are registered with a kennel registry or their puppy is "AKC registered", they should have the relevant registration papers and documents. They should also have papers to support health claims and a sales contract that mentions the rights and responsibilities of both parties. It is best to stay away from breeders who don't have proper documentation or cannot share the requested documentation.
Not understanding the importance of socialization: If the breeder doesn't socialize the puppies, they may be inexperienced, uninformed, or simply uncaring. Puppies need to be socialized and nurtured to develop good behavior and stay healthy.
Lack of disclosure: A bad breeder will refuse or be unable to disclose information about the breeding process or the puppy's parents. This may be due to a lack of knowledge or simply that they want to hide certain facts.
Not accredited with a major kennel registry: A bad breeder is usually not registered with any leading kennel registry like The Kennel Club from the United Kingdom or the American Kennel Club (AKC).
Affenpinscher Mentions: Weird Dog Breeds with Pictures and Facts.
How Can You Check an Affenpinscher Breeder's License?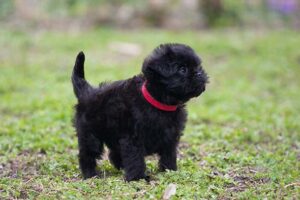 The process of checking a dog breeder's license differs based on the country you live in. But in the United Kingdom, you can check out The Kennel Club's directory to see if a breeder has an active license.
In the United States, the United States Department of Agriculture (USDA) provides the USDA Animal Care Public Search Tool so users can find information about reliable dog breeders.
If you live outside the United States or the United Kingdom, you'll most likely have to ask the breeder to show you their license. You can also contact your local license-issuing organization or institution to check if the breeder has a valid breeding license.
Conclusion For The "Best Affenpinscher Breeders in the UK"
Owning an Affenpinscher is a delight, especially for people with an active lifestyle. If you're planning to bring one home, contact any of the breeders on our list. They are some of the best Affenpinscher breeders in the UK and provide healthy and active puppies.
These breeders take the greatest care when raising the puppies. The groom and care for the parents of the dogs as well. We hope we have helped you with your search for an Affenpinscher. If you liked our article, share it with others and let us know your thoughts in the comments section below.
For more guides similar to this list of Affenpinscher breeders in the UK, you can check out:
You can learn more about this dog breed by watching "Affenpinscher – Top 10 Facts" down below: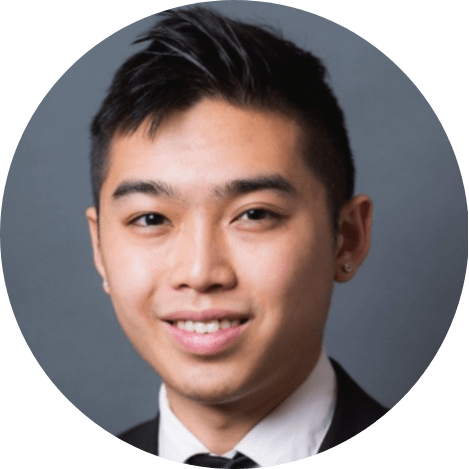 Andy is a full-time animal rescuer and owner of a toy doodle. When he's not saving dogs, Andy is one of our core writers and editors. He has been writing about dogs for over a decade. Andy joined our team because he believes that words are powerful tools that can change a dog's life for the better.
Why Trust We Love Doodles?
At We Love Doodles, we're a team of writers, veterinarians, and puppy trainers that love dogs. Our team of qualified experts researches and provides reliable information on a wide range of dog topics. Our reviews are based on customer feedback, hands-on testing, and in-depth analysis. We are fully transparent and honest to our community of dog owners and future owners.