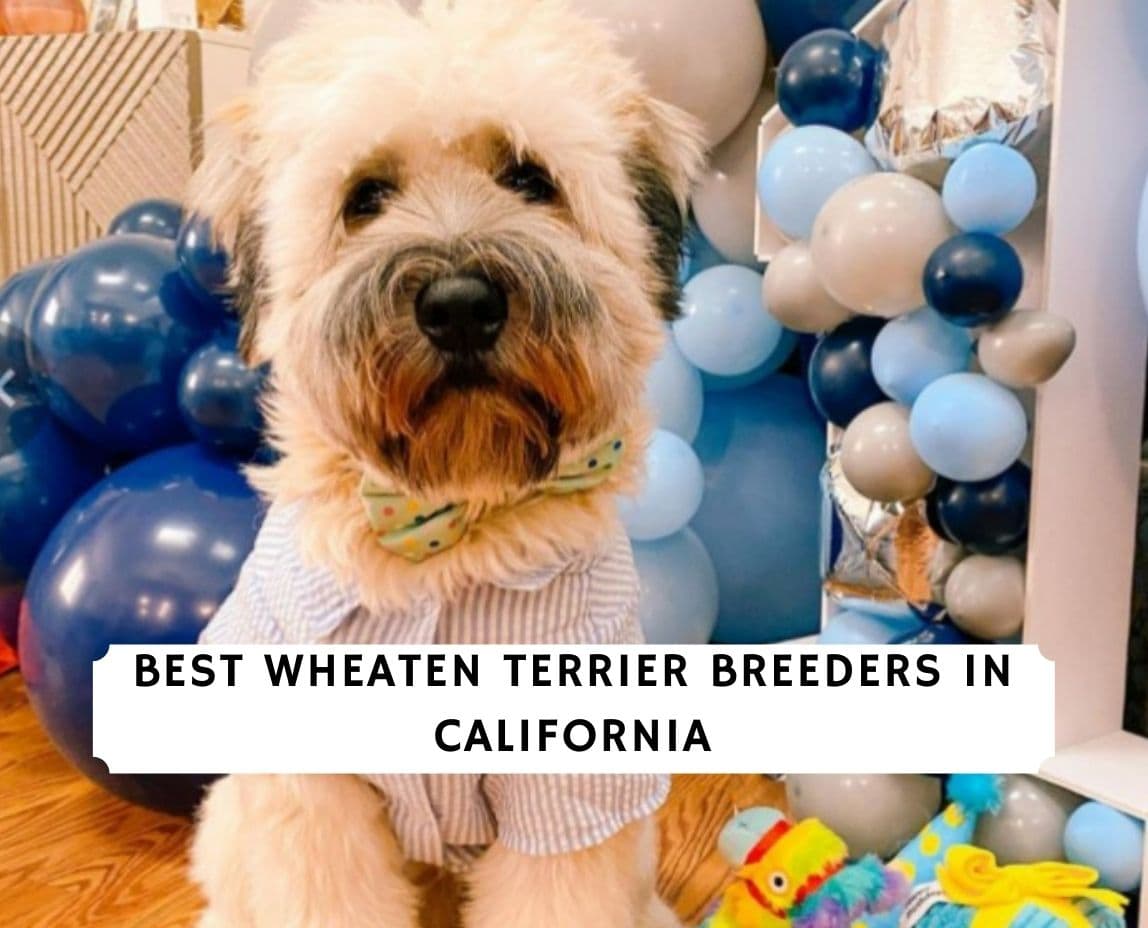 If you're searching for Wheaten Terrier breeders in California, then you've come to the right place. Wheaten terrier breeders are fun-loving dogs, which are usually attracted to anything that moves.
They do well as great companions and farm dogs. They protect people around them and loves to jump on any moving objects. You should develop patience as training this breed can be a bit challenging due to its nature.
Before scrolling down this list of Wheaten Terrier breeders in California, check out these recommendations: Best Chesapeake Bay Breeders in California and Best Airedale Terrier Breeders in California.
Wheaten Terrier Puppies For Sale in California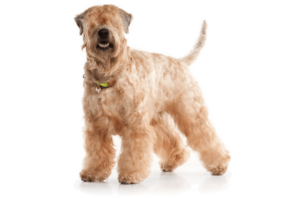 If you are looking for a friendly, easy-going dog, go for a Wheaten Terrier breed. These dogs are very affectionate and love to be friendly around people and even their fellow animals.
Wheaten Terrier Product Recommendations: Best No-Spill Dog Bowls and Best Pet Hair Resistant Bedding.
1. PuppySpot's Wheaten Terrier For California

Since you're searching for Wheaten Terrier breeders in California, it's worth checking out PuppySpot's marketplace. In case you're wondering, PuppySpot isn't an individual Wheaten Terrier breeder.
It's an enormous platform dedicated to families in search of puppies across the United States. You can find countless available Wheaten Terrier puppies along with other similar breeders.
The team strictly screens all Wheaten Terrier breeders on PuppySpot, so you can rest assured knowing that your dog will be safely shipped to your home in California. Before you continue on your search for a Wheaten Terrier puppy for sale in California, check out the link below.
PuppySpot's Details
2. Emerald Isle Wheatens
Emerald Isle wheaten breeders stand as an excellent choice for people who are looking for a healthy wheaten. Located at Walnut Creek, California, they breed and specialize in energetic and fun-loving dogs.
The puppies are warming and lovely and are too friendly. Emerald Isle Wheatens are one of the top breeders in California. All the Wheaten terriers at Emerald Isle are often intelligent, tough canines with their plan.
This might make them difficult to train, but it can also make training enjoyable. This also adds to the rarity of victories in dog sports. Aside from sports, the Wheatens at Emerald Isle may also be utilized as therapy dogs.
They do well in accompanying their owners to volunteer in places like schools, hospitals, and nursing homes. However, you must monitor all children when a dog is around. Wheatens get along nicely with attentive, well-behaved kids.
Their eagerness and energy may overwhelm little children, and Wheatens demands a significant amount of time and care. That's why the breeders at Emerald Isle urge parents of babies and pre-schoolers to wait until their children are older before acquiring a Wheaten.
When outsiders approach, most Wheatens will bark, but they usually are calmer than the smaller terriers. The dogs here go on to work as a team with their owners to enhance their lives, whether it's working with a toddler learning to read or visiting a senior in assisted living.
If you want to own a lovely and fun-loving dog, you can contact this breeder through their website or other addresses to purchase your puppy.
Emerald Isle Wheatens Details
3. Gemstone Wheatens
Gemstone Wheatens is one of the reputable dog breeders which is located in Elk Grove, California. Jim and Tami Herzog ventured into dog breeding after little Maddie came into their lives.
With over 15 years of experience in dog breeding, Gemstone Wheatens are excellent breeders that are reliable. They are members of the soft-coated Wheaten Terrier Club of Northern California and abide by the club rules.
They take into consideration temperament and health without affecting the standard of the breed. They make good and intelligent decisions that favor the breeds in their breeding programs. When owners and their dogs train together, something magical happens.
A beautiful link develops, a connection between owner and dog, a sense of collaboration, and the joy and excitement that comes with achievement.
You can get a Wheaten Terrier in Gemstone Wheatens if you have an affinity for sports or you want to grow your dog in that line. The possibilities are endless when it comes to getting one.
If you want to purchase their puppies from Gemstone Wheatens, be ready to have one talk with them as part of their interview. They sell their friendly dogs on spay/neuter with limited AKC registration. Contact them today at their addresses or website for a lovely and friendly companion dog.
Gemstone Wheatens Details
4. Sugardale Wheatens
If you are looking for a suitable place to purchase your wheaten puppies, why not try out Sugardale Wheatens. This breeder is located in Los Angeles, California, with over 12 years of experience in breeding soft coated wheaten terriers.
As one of the best wheaten breeders, Sugardale Wheatens dogs breed from well-known breeders for temperament and health. Getting a wheaten puppy from Sugardale Wheatens, be ready for long-term commitment as the breed has a lifespan of 12 years or more.
You owe it to yourself to be selected carefully and ensure that you get the best bred and reared to have a healthy body and mind. Sugardale Wheatens will provide you with the best.
Sugardale Wheatens specialize in breeding and selling Wheaten Terrier that is special, better, and stronger. Some of the breeders take part in OFA hip certification and PLN. The puppies come with registration papers, shots/warmings, and a record that is up to date.
Your puppy is delivered to you along with a veterinarian-issued health certificate and one-year congenital health insurance. You can purchase Sugardale Wheaten puppies starting from $1,700, and if you are not within their locality, your puppy can be delivered to you by flight.
The flight price is included in the puppies' price, and the puppies will be delivered straight to the airport. This breeder breeds once a year and has enough time to take care of the puppies. If you are satisfied with wheaten terriers and interested in their puppies, you can contact them through their website.
Sugardale Wheatens Details
5. Freedom Farmz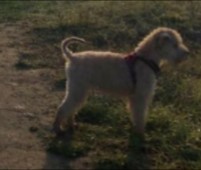 Based in Littlerock, California, Freedom Farmz breeds friendly and heartwarming puppies. They give their puppies weekly brushing and twice a year grooming to give them their stylish, beautiful good looks.
The Freedom Farmz Wheatens have a hypoallergenic, non-shedding coat that is easy to take care of. In addition, they breed very wonderful family dogs that are energetic and patient with children.
Terriers were utilized as ordinary farm dogs by farmers in Munster counties: Cork, Claire, Kerry, Tipperary, Limerick, and Waterford. They guarded property and people, tended cattle, kept pests at bay, hunted badgers and foxes, and even served as gun dogs.
While the actual origins of the long-legged terriers of Ireland — the Irish, the Soft Coated Wheaten, and the Kerry Blue – are uncertain, it appears that they all have a common ancestor. Freedom Farmz Wheaten is shown with a terrier outline, but the coat must be long enough to flow while the dog moves.
It is not acceptable to cut or pluck the coat. The breeders here also avoid stylizations, and sharp contrasts should be avoided. The head coat is organized in such a way that it has a rectangular shape. Although the eyes should be indicated, they should never be entirely displayed.
A certain amount of coat must be left on the skull, cheeks, neck, and tail to balance the length of the body coat. Though their dogs are playful, they are also calm and sweet-natured when indoors. You can contact them for one of their beautiful and friendly puppies.
Freedom Farmz Details
6. Davis Wheatens
If you are looking for a perfect place to purchase a wheaten, give Davis Wheatens a try. Sited at Lodi, California, they breed happy and healthy wheaten terriers that are playful, strong, and obedient.
They take into consideration health and maintaining integrity in their breeding programs. Davis Wheaten Terrier is all purebreds that will give you what you want in a terrier wheaten.
Due to their loving nature and friendliness with everyone who comes into contact with them, they are suitable for children as family pets. In addition, Wheaten in Davis Wheatens have a calm and pleasant personality, and they are less scruffy than most other terriers.
Wheaten from Davis Wheatens may thrive in both rural and urban situations. They get along well with youngsters and make ideal watchdogs, barking to alert you to the presence of a stranger.
This is not to say that Wheaten is the ideal pet for everyone. Soft Coated Wheaten Terriers from Davis Wheatens are energetic, curious, and joyful dogs who leap and kiss to show their affection for people.
You've got this high-energy, intelligent, and tough ball of fur and you want to make sure it understands that it must behave. Training your Wheaten Terrier from Davis Wheatens while it's a puppy when it still wants to please you is far faster and easier than attempting to make up for lost time once he's had his freedom.
You can contact Davis Wheaten through their website or address for your lovely Wheaten Terrier. You can also send a mail to them to purchase their puppies.
Davis Wheatens Details
Conclusion For The Best "Wheaten Terrier Breeders in California"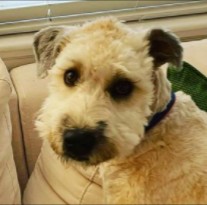 Affectionate, loving, obedient, and friendly, Wheaten Terriers are compassionate and friendly, fun-loving and happy dogs. They are energetic, have high spirits, and are attracted to anything that moves, making them more fun-loving. If you require a cutie and are capable of having one, our list of top breeders will guide you in getting the best.
For more articles with mentions of the Wheaten Terrier, you can check out: 
You can learn more about the Wheaten Terrier by watching "Soft Coated Wheaten Terrier – Top 10 Facts" down below: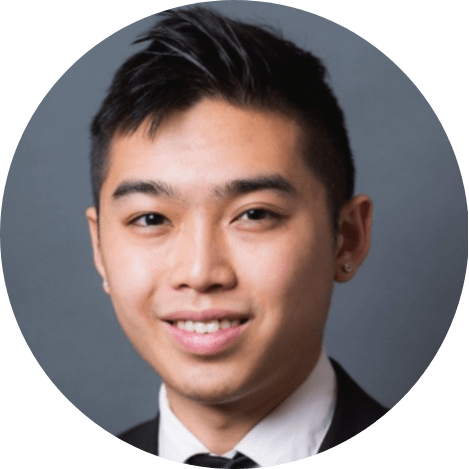 Andy is a full-time animal rescuer and owner of a toy doodle. When he's not saving dogs, Andy is one of our core writers and editors. He has been writing about dogs for over a decade. Andy joined our team because he believes that words are powerful tools that can change a dog's life for the better.
Why Trust We Love Doodles?
At We Love Doodles, we're a team of writers, veterinarians, and puppy trainers that love dogs. Our team of qualified experts researches and provides reliable information on a wide range of dog topics. Our reviews are based on customer feedback, hands-on testing, and in-depth analysis. We are fully transparent and honest to our community of dog owners and future owners.