Are you looking for Teddy Bear puppies for sale in Wisconsin to bring home a fluffy companion? You don't have to look far; we have the perfect list of top Teddy Bear dog breeders. As the name suggests, Teddy Bear dogs are designer dogs that look just like teddy bears; cute, cuddly, and adorable.
Their excited expressions and wagging tails are enough to melt any heart, making them highly sought-after dogs. Teddy Bear dogs make excellent family pets; they're playful, devoted, and loyal. Fortunately, Teddy Bear puppies are easy to train for tricks and games, and their intelligence makes them effective therapy dogs.
Teddy Bear puppies might be a bit high maintenance, given the need for proper grooming to maintain their good looks, so their purchase prices are higher than many other dog breeds. However, we have listed some of Wisconsin's most reliable Teddy Bear breeders to help you get a healthy yet reasonably-priced puppy. Let's have a look.
For more guides similar to this list of breeders with Teddy Bear puppies for sale in Wisconsin, you can check out these other dog breeder recommendations from our team at We Love Doodles: Best Pug Breeders in Wisconsin and Pomskies For Sale in Wisconsin.
Find Teddy Bear Dog Breeders in Wisconsin
Our team at We Love Doodles created and compiled this list of the best breeders with Teddy Bear puppies for sale in Wisconsin.
Teddy Bear Dog Product Recommendations: Best Luxury Dog Bowls and Best Luxury Dog Houses.
1. Wisconsin Puppy Patch
Wisconsin Puppy Patch is a licensed breeder for small-breed puppies such as Shichon (the Teddy Bear), Maltipoo, Cavachon, Morkie, and others. The breeder is located on a Chilton, Wisconsin, farm managed by owner LeRoy Fhlug. Fhulg's love for dogs led to this operation of safe breeding, where the dogs are loved and cared for as pets.
They breed in a secure environment after their temperament is assessed multiple times. LeRoy is very particular about the compatibility of dams and sires. Moreover, all puppies grow up in a clean and hygienic environment, so they grow up healthy and well-socialized for adoption into loving homes.
The people at Wisconsin Puppy Patch take care of their puppies like family members, taking extraordinary measures to properly socialize them to people of all ages and with different backgrounds, other puppies, and animals so that they become lovely and caring family dogs.
All the parent dogs are assessed for their conformation and temperament, making the process as smooth and successful as possible without causing any harm to the dogs. The puppies are born in a peaceful place where the mother rests until she has recovered; a registered veterinarian examines these puppies and gives them age-appropriate vaccinations.
All puppies cost $1500, but the prices are subject to change. They receive all necessary shots to ensure their safety at eight to ten weeks of age. You will take the new puppy home with you and their complete health record, including vaccines, health certificate, deworming, CKC registration, and microchip. The dogs come with a yearlong congenital health defect guarantee, too.
Wisconsin Puppy Patch Breeder Details
2. Oh, Puppy Love
Started in the mid-'80s by Mr. and Mrs. Alex and Popovich, the operation Oh, Puppy Love is focused on the ethical and honest breeding of small breed dogs. They have been breeding for several decades and started the operation by breeding Yorkies, Morkies, and Shorkies.
They also have Maltese, Maltipoo, and Teddy Bear puppies for adoption. Since this is an old and reputable breeding business, they have proven bloodlines with excellent temperaments and unusual behaviors. The motivating factor inspiring Oh, Puppy Love is to help families and seniors who want to find love and safety by adopting a jolly, lovely puppy.
Oh, Puppy Love also has a professionally built nursery beside their house as a safe, secure, and hygienic place for small-breed puppies. It has a stress-free environment with different stations for the entertainment and training of the puppies. The nursery has a place to prepare food, wash and administer puppies, get them checked by a registered veterinarian, and groom and deworm them.
To ensure that puppies here are provided a positive start to life, they socialize with people of all ages. Be it, kids or senior adults, the puppies get along well with almost everyone. Moreover, they also socialize with dogs and other pets and become desensitized to homely sounds such as kitchen, bathroom, and gardening.
The puppies have a place to run and climb, play hide and seek, and get along with their companions and partners. They also learn about the swimming pool and are trained to get in and out of the swing door whenever possible.
The dogs are USDA and DATCP Inspected and Approved, bred under a strict and safe proven program. They come with a 10-year guarantee of health and temperament, which is rare for Teddy Bear breeders in Wisconsin.
Oh, Puppy Love Breeder Details
3. Dieter Shih Tzus
Dieter Shih Tzus operates in Southwestern Wisconsin, breeding AKC-registered small-breed dogs and their mixes. They breed and raise AKC-registered Shih Tzus, Bichon Frise, and now, Teddy Bear Puppies of the first generation. They believe these two breeds are hypo-allergenic and active, meaning their offspring make just as excellent of a family pet as they do.
Dieter Shih Tzus have been breeding dogs at their facility safely and harmlessly for more than twenty years. Their puppies take birth in their home and are raised with love, care, and ultimate attention until they're eight weeks old and ready to be adopted.
The goal is to raise healthy puppies who get settled quickly into their new homes and provide companionship to their new families with devotion. The puppies are vet-checked at the time of adoption; they are dewormed and have received all age-appropriate vaccinations.
They have a health guarantee until their first birthday, ensuring they're in optimum health and will be accepted back without any fee if a mishap occurs. In addition, all the mothers receive food from Taste of Wild, Bison/Venison puppy food; it keeps them in optimum health to give birth to healthy puppies.
They are not a puppy mill or a pet store; they genuinely care about the dogs that take birth and grow in their facility. Your application can take time to be processed as many people are applying for their dogs.
Since they have some of the best Teddy Bear puppies in Wisconsin, their dogs are in-demand and sometimes busy. You can book your puppy by making a phone call or emailing them beforehand. They will be happy to answer all your queries regarding their puppy adoption.
Dieter Shih Tzus Breeder Details
4. Preppy Pups
Last on our list of Teddy Bear puppies for sale in Wisconsin is Preppy Pups, a forty-year-long experience and a state license for breeding puppies in their regularly inspected kennel. It is located in the West Allis and has open hours for people to come and visit, spend time with the pups, and adopt them.
With years of breeding experience, they know how to match temperaments between two puppies to produce a loving, calm, and content puppy. They raise their puppies in a quality location where they receive tender love and care, a healthy environment to socialize and nourish.
In addition, Preppy Pups have a facility in Northern Wisconsin where the parents live in a safe, clean, hygienic environment. They breed and give birth to healthy babies after undergoing necessary temperament assessments. All the puppies at Preppy Pups are in optimal health and have exceptional temperaments.
They socialize well with families with children, seniors, and people with different backgrounds and stories. They have toy-sized designer puppies that are first-generation crosses compatible with children. Preppy Pups is Licensed and State Inspected, which means they're a reliable breeder. All the puppies in their care are vaccinated and have received deworming and de-clawing.
They are health-checked, and you can receive a copy of their WI CVI Health Form at the type of adoption. They come with a hereditary guarantee, basic training like housebreaking, and care instructions. They will not be transported to your home; if interested, you must fly out to meet them and bring them home.
Preppy Pups Breeder Details
Conclusion For "Teddy Bear Puppies For Sale in Wisconsin"
There is a high demand for Teddy Bear puppies in Wisconsin and many other states. The designer breed became popular after celebrities adopted them and their cute, photogenic faces started appearing on social media. Teddy Bear puppies, or Shichons, are generally calm dogs that need plenty of cuddles.
They're compatible with children and the elderly, making them excellent family pets for almost all families. However, if you plan on buying one, beware of scammers. Many breeders offer Teddy Bear puppies for sale in Wisconsin, but not all are genuine and honest.
Some breeders are puppy mills in disguise that sell unethically bred puppies. Most puppies from puppy mills are unhealthy with temperament issues. Therefore, make sure to ask as many relevant questions as possible from the breeder you buy from to make the right choice.
Ask and research the food given to parent dogs, ask for the details of the vet that check them, and make sure to meet them in person before finalizing adoption. We hope the above list helps you bring a lifelong companion home soon.
For more guides similar to this list of Teddy Bear puppies for sale in Wisconsin, you can check out these other dog breeder recommendations from our team:
Before you introduce a Teddy Bear puppy companion into your home in Wisconsin, you can learn more about these dog breeds by watching "10 Teddy Bear Dog Breeds" down below: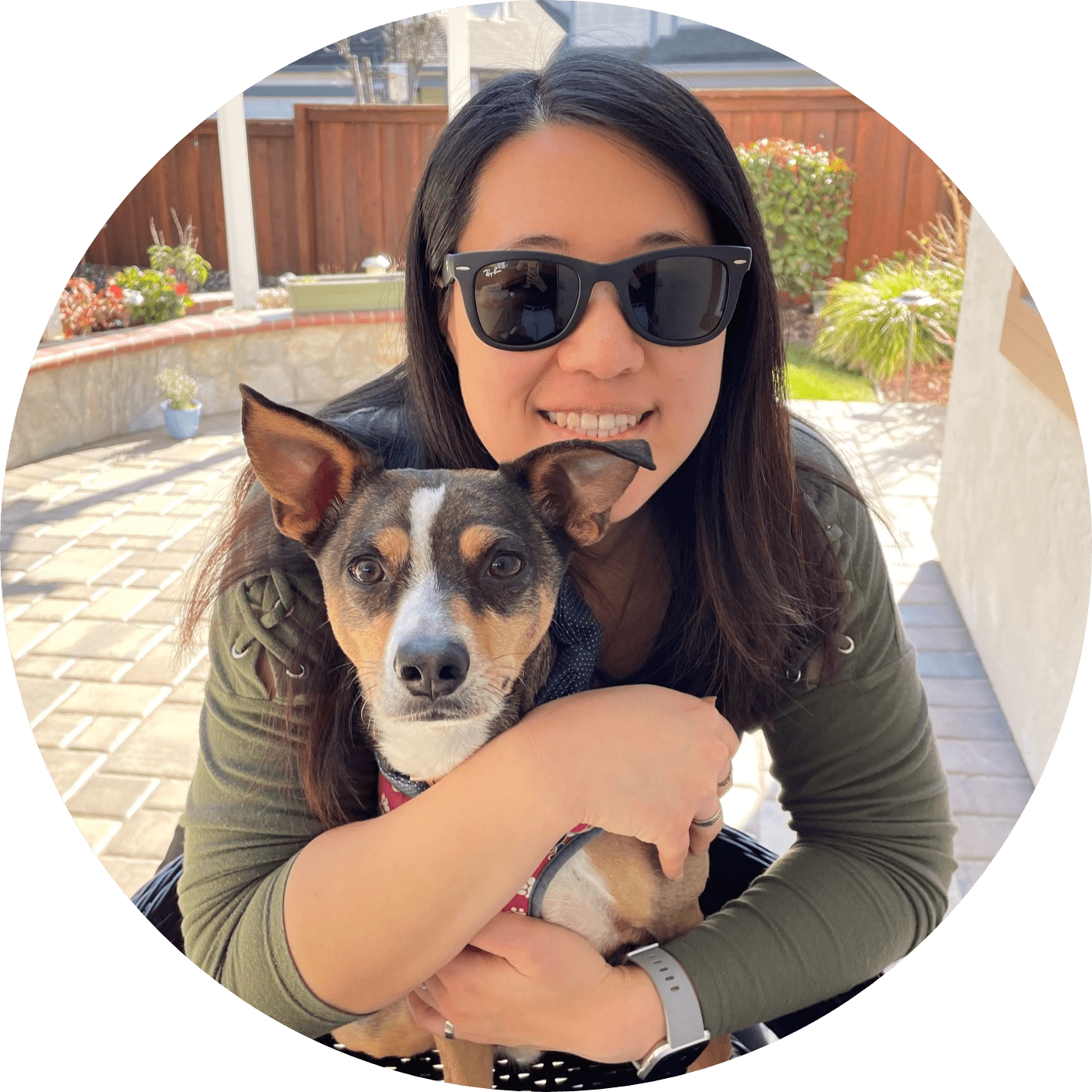 Dr. Sabrina Kong graduated from the Royal Veterinary College in England in 2016 and has been working at a small animal clinic in Northern California since then. She grew up in the Bay Area and got her bachelor's degree from Cal Poly San Luis Obispo. She also became a Certified Canine Rehabilitation Practitioner through a program at the University of Tennessee.
When she isn't in the clinic taking care of her four-legged patients, she enjoys traveling and trying new foods with her friends and her three-legged dog, Apollo. She adopted Apollo from her clinic when he was a puppy with numerous health issues. Dr. Kong truly cares about taking care of animals.