Here's what you should know if you're searching for the best Springer rescues in Scotland. Springer Spaniels are incredibly loyal, energetic, and friendly dogs. They are very affectionate and devoted to their owners and make great companions. Have you considered adopting a rescue dog instead of buying from a breeder?
Before you scroll further down this list of Spring rescues in Scotland, you can check out these other dog-related recommendations from our team at We Love Doodles: Best Dog Rescues in Scotland and Best Irish Wolfhound Rescues in the United Kingdom.
Find a Springer Rescue Shelter Near Me in Scotland
It is an excellent option for dog lovers who want to provide a loving home to a needy pet. They often come with a history and a unique personality. Plus, the adoption fees are much lower than buying from a breeder, and the satisfaction of knowing you helped a dog get the second chance they deserve is priceless.
Springer Dog Product Recommendations: Best Dog Allergy Tests and Best Dog Doors For Cold Weather.
1. Springer Rescue For Scotland
Springer Rescue Scotland is a network of volunteers who seek to find homes for rescued Springer Spaniels. Springer Rescue Scotland ensures that all Springer Spaniels are given a second chance at life; they provide a haven for surrendered, lost, and stray Springer Spaniels and help them find suitable, loving, stable homes.
They also offer advice and support to their adopters. In addition to providing information and support to adopters, Springer Rescue Scotland helps to advocate for the responsible breeding and ownership of Springer Spaniels. They also engage in education and awareness-raising activities to promote responsible pet ownership.
The organization offers various services, such as temperament tests, behavioral assessments for rescue dogs, nutrition advice, and other health and well-being concerns. The organization also works to establish good habitat management and environmental protection for Springer Spaniels.
Springer Rescue Scotland also has an active role in advocating for the humane treatment of all animals. They work to raise awareness of the issues of animal cruelty and neglect.
They host adoption days and events to publicize their work and promote responsible pet ownership. Additionally, the organization provides resources to pet owners to help them with their Springer Spaniels, such as breed information and breed-specific health concerns.
Springer Rescue For Scotland Details
2. Northern English Springer Spaniel Rescue
Northern English Springer Spaniel Rescue in Scotland is a registered charity dedicated to the rescue, rehabilitation, and rehoming of English Springer Spaniels across Scotland. The organization has rescued abandoned, stray, and abused Springers since 2001.
They have a team of highly experienced and dedicated volunteers who strive to provide the best possible care for the dogs in their care. Aside from rehoming, the rescue organization offers dog training and behavioral therapy services. All potential adoptive homes are carefully screened before any adoption can take place.
Northern English Springer Spaniel Rescue Details
3. Save Our Spaniels
Save Our Spaniels organization does excellent work for Springers. They work closely with rescue and rehabilitation centers to give these homeless dogs a second chance at life. They also work with shelters and foster programs to provide education and support to potential pet owners.
Additionally, they provide resources, such as health information, to help maintain these unique dogs' physical and emotional health. Through their advocacy and media campaigns, they are raising awareness of the individual needs of these special dogs and helping to ensure that they are given the love and care they need.
The Save Our Spaniels organization requires potential pet owners to complete an adoption application before beginning the adoption process. The application helps the organization get to know the adopters and assess the home environment for the dog.
They also require adopters to agree to a home visit before finalizing the adoption. They want to ensure the adoptee goes to a safe, loving home. Once the adoption application has been approved, you can take your bundle of joy home.
Save our Spaniels' Details
4. Edinburgh Dog and Cat Home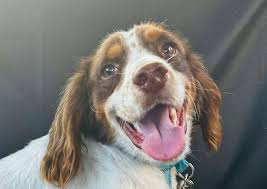 Edinburgh Dog and Cat Home is a charity organization dedicated to helping lost and abandoned cats and dogs find new homes in Scotland. They provide shelter, rehabilitation, and adoption services. They also offer pet care advice and educational outreach activities.
Edinburgh Dog and Cat Home run on donations and volunteers who support its mission to improve the welfare of animals and their owners. They also have an emergency fund to provide medical treatments and urgent boarding services for stray and homeless animals.
They also offer microchipping, training courses, and pet-friendly activities. If you're interested in adopting from Edinburgh Dog and Cat Home, you can find their adoption application form on their website.
The form includes a few questions about the type of pet you're looking for, your family, and your home, and you'll also need to provide two references. After successful completion, you will be invited to the Adoption Centre for a home visit and meet-and-greet before being matched with the right pet.
Edinburgh Dog and Cat Home Details
5. Spaniel Aid UK
Spaniel Aid UK is a charitable organization that promotes the spaniel breed's welfare. They help to rehome and rehabilitate strays and rescues, and they provide veterinary care, nutrition, and training advice to owners.
They also offer educational resources on topics related to spaniels, such as training and preventing health problems. Since its inception, Spaniel Aid UK has worked with numerous shelters, rescue centers, and other organizations to help spaniels in need.
They have organized volunteer projects, worked to raise awareness of the spaniel breed, and raised funds to support their programs. They also provide spaniel-specific advice and resources to potential adopters and owners. Since their organization was founded, they have helped to place over 3,500 spaniels in forever homes.
Spaniel Aid UK Details
Springer Puppies in Scotland
Springer Spaniels are known for being friendly, happy, and playful. They love to be around people and do their best in households with plenty of attention and activities. They have boundless energy and are very curious.
Springer Spaniels are an intelligent breed that is easy to train. They respond well to positive reinforcement and repetition. Before starting any training program, getting your dog used to basic commands such as sit, stay, and come is essential.
Establish clear boundaries and be consistent with your expectations. Set aside daily time to work on basic commands with your pup and practice repetition. Give lots of praise and rewards for correct behavior, and make training fun.
With proper training and socialization, Springer Spaniels can become well-behaved, friendly, and well-rounded family pets. Generally, the lifespan of a Springer Spaniel is between 12 and 14 years.
However, some may live longer if they receive proper care and nutrition. It is crucial to keep up with regular vet visits, a healthy diet, and regular exercise. Additionally, preventive measures such as parasite control and vaccinations may help your dog live a longer, healthier life.
Choosing a Springer Spaniel Rescue in Scotland
It would help if you researched Springer Spaniel rescues in Scotland before choosing one. Start by looking at websites that list available rescues and see what information they provide. Some may even include photos of their rescue pets.
Also, ask friends or family who has adopted a Springer Spaniel if they have any recommendations. It would be best if you also considered visiting some rescues and meeting the potential adoptees. Ask about their history, health, and any existing behavioral issues.
This can help ensure you find the perfect pet for your family. Once you decide on a rescue, remember to take some time to familiarize yourself with the Scottish Springer Spaniel's traits, such as its temperament and exercise needs.
This will help you determine if this is the right breed for you and your family. Make sure to discuss the adoption process and find out what information the rescue requires and what fees may come with the adoption. Finally, be prepared to provide a loving home for your potential new pet.
Finding a Springer Spaniel Rescues in Scotland
You can find a local Springer Spaniel rescue organization online by searching for "Springer Spaniel rescue + city name" or "Springer Spaniel adoption + city name."
You can also contact your local animal shelter or humane society for more information about rescue organizations in your area. Other options exist if you can't find a Springer Spaniel rescue organization near you.
You could reach out to breeders in your area who can provide adoptable Springer Spaniels or even help you find a rescue organization. You could also look into rescue organizations in other areas. Depending on the rescue organization, they may have transportation options to help you get the dog to you.
Conclusion For The "Best Spring Rescues in Scotland"
Adopting a Springer Spaniel is an excellent choice. It's important to consider all aspects before choosing to adopt one. Firstly, you should think about the financial commitment that comes with ownership.
You should also evaluate if you and your home are up to providing a safe and loving environment. Additionally, check with your local pet rescue organizations in Scotland to see if they have Springer Spaniels needing homes. Best of luck.
If you find this guide, "Best Springer Rescues in Scotland," helpful, you can check out these other dog-related guides from our team:
Before you adopt a Springer dog from a rescue shelter in Scotland, you can learn more about this dog breed by watching "10 Things Only English Springer Spaniel Dog Owners Understand" down below: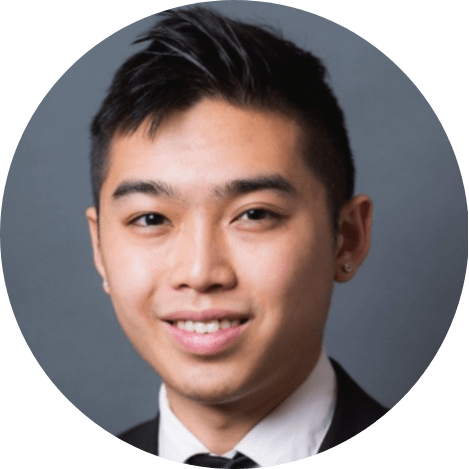 Andy is a full-time animal rescuer and owner of a toy doodle. When he's not saving dogs, Andy is one of our core writers and editors. He has been writing about dogs for over a decade. Andy joined our team because he believes that words are powerful tools that can change a dog's life for the better.
Why Trust We Love Doodles?
At We Love Doodles, we're a team of writers, veterinarians, and puppy trainers that love dogs. Our team of qualified experts researches and provides reliable information on a wide range of dog topics. Our reviews are based on customer feedback, hands-on testing, and in-depth analysis. We are fully transparent and honest to our community of dog owners and future owners.