If you're searching for the best Spaniel breeders in the United States, then this list should help you. Whether you are a lover of cute little tiny dogs or an adorer of relatively larger dogs, the Spaniel has you covered in both categories. This breed that makes an excellent competitive dog for sports or a hiking partner is the perfect pet for you. However, it is advisable to do your due diligence about a breeder before buying any Spaniel puppy. Our article has provided some creditable Spaniel breeder options for people in the United States to learn more about this, kindly scroll down and continue reading.
Before scrolling down our list of Spaniel breeders, check out similar dog breeds you might like: Best Papillon Breeders in the United States and Best Pyredoodle Breeders in the United States.
Spaniel Puppies For Sale in the United States
Spaniels are amazing dogs, specialized in both land and water breeds. The following Spaniel breeders located in the United States are trustworthy and top-notch! You want to check them out.
Get started with your Spaniel companion in advance with our dog product recommendations: Best Flea and Tick Collars For Dogs and Best App-Controlled Dog Door.
1. Soundview Cockers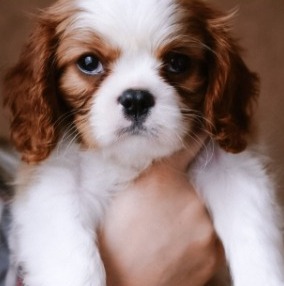 First on the list of Spaniel breeders in the United States is "Soundview Cockers." Judith and Eric are from South Africa. They finally settled down in Greenwich, CT, after two years in New York City. After adopting White and Red Cocker, they adopted a White and Chocolate Cocker in 2004. They moved further to start their agility career after foundation classes. Judith and Eric love the breed and believe in them. They strive to raise cockers with fearless and merry dispositions for conformation, performance, field, and, most importantly, an excellent family companion.
Soundview Cockers Details
2. Tru-Luv Cockers
Patricia Elkins, Tru Luv Cockers, is a show breeder with a passionate hobby of working with the American Cocker Spaniels. They are based in Northern California and specialize in Black and Buff Cockers. They began to show Cockers nearly eighteen years ago and have completed several Champions. Still, most importantly, they have bred healthy, happy Cocker Spaniels, who are sweet and obedient pets who excel in field activities, agility, and conformation. If you desire an incredible pet or desire to get your newest show star, feel free to contact Patricia Elkins, Tru-Luv Cockers.
Tru-Luv Cockers Details
3. Toybox Cockers
Lindy Bennett, Toybox Cockers started in 1972 when she got a buff puppy as a college graduation present from Ruth and Art Benhoff and Janet and Mike Lodge. After that, she purchased a puppy in 1984 from Laura Henson. Toybox has since then bred a hundred champions and has been initiated into the AKC Breeder of Merit program. Twelve to fourteen champions stay at Toybox, and it provides them the opportunity to breed two to three litters annually.
While their primary aim is to breed cockers to meet the principle for breeding and show purposes, their emphasis is on the temperament and health of their dogs. Their dogs are CERF examined twice annually and are OFA good and screened for negative traits that are inheritable. All their dogs have health guarantees. They occasionally have puppies to put in pet homes that share the genetic merits of an excellent disposition, beauty, and health. Puppies that are given birth to at Toybox are eligible for boarding here. They also provide grooming services for all dogs they sell.
Toybox Cockers Details
4. Candy's Cockers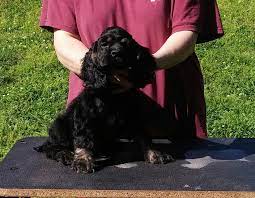 From the animal control, Candy rescued her first Cocker. Her name was Sprinkles. This became the start of Candy's love for the Cocker Spaniel. In 2006, she bought two females and began showing them in September 2007. Candy aims to facilitate a well-bred, healthy Cocker with excellent temperaments and one whose appearance is show-quality. She also makes pretty bedding, winter sweaters with legs, and ear snoods for Cocker Spaniels. If you intend to order from her, kindly send her an email or reach her on the phone.
Candy's Cockers Details
5. Acadia's Cockers
Acadia's Cockers was founded in 1996 by Renee Guidry and her husband – Chris. They are currently based in Louisiana, in the Heart of Cajun country. Cocker Spaniels have been a part of Renee and Chris's lives. However, Renee's passion and love for this breed began a few years earlier when she was a child. She always owned a pet Cocker which she believed helped to raise her and her siblings. She has actively bred and shown Cocker Spaniels for more than twenty years.
Her first responsibility in breeding is to raise and breed sound, happy, and healthy puppies for agility, obedience, show puppies, therapy dogs, or companion. Renee is an active member of the American Spaniel Club. Her dogs have experienced many specialty wins and encouraging futurity over the years. She is also an AKC Breeder of Merit, breeding more than fifty Grand champions, AKC champions, and an AKC Champion of the Bronze level.
Acadia's Cockers Details
6. Shadool's Cockers
Shadool's Cockers is a small show breeder who breeds both show and what is not shown and sells them as pet companions. All puppies here are sold with a neuter and spray contract and AKC limited registration. They do not sell to pet shops or brokers. A signed contract, deposit, and a puppy questionnaire are required when purchasing a puppy from this breeder. Spaniels sold to show homes are sold with a show contract that promises to complete the puppy to its Championship.
Puppies are also sold with AKC complete registration. Sharon Dooley of Shadool's Cocker will co-own the puppy until it completes its Championship. After that, she will sign off. Her puppies are raised in her living room, handled and loved by her, her husband, and their grandchildren. They do not release puppies until eight weeks and not until after the first round of shots. All puppies here are tail cropped, dew claws removed, and vet checked. This breeder can ship United Airlines.
The airfare, vet certificate, and crate are extra. Puppies are sold with up-to-date vet records, vaccinations, and instructions on how to raise a Cocker Spaniel, toys, and food samples. Here, they do everything possible to breed and raise an excellent Cocker Spaniel. They put their souls and hearts into their puppies and dogs. Most importantly, they promise always to be available to assist with any questions all through the life of puppies bought. You want to check them out.
Shadool's Cockers Details
7. Tsunami Cockers
Tsunami Cockers is a small show and hobby kennel. They are a breeder of forty-plus AKC Champions. All of their dogs are part of their family. They aim to breed merry, healthy, high-quality Cockers on a selective but minimal breeding program. All their dogs are CERF and OFA-EYES, and OFA (patella, hips).
Tsunami Cockers Details
8. Kenwood Cockers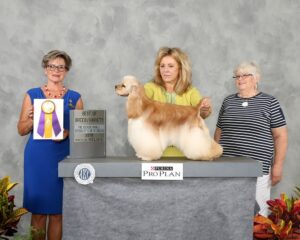 This breeding team is run by husband and wife – Dennis and Pam Doyle. They have participated in the Dog Show Industry for twenty-five years. They began with German Shepherds and completed many Champions. Kenwood got involved in the American Cocker Spaniel breed in the late 1980s. They started with two champion dogs that Ch. Arrtru Stardust sired, and today, their bloodlines are based on this solid foundation.
Kenwood Cockers Details
9. Stargazer Cockers
This breeding team is a small kennel that prides itself in creating the best quality Spaniels possible. They are based in the Bitterroot Valley of Montana. Their puppies are given birth in their house and are kept until they move to new homes. They test all breeding pairs for diseases that are inheritable. They do this to ensure that they never create miserable puppies nor cause headaches for their puppy buyers.
Stargazer Cockers Details
10. Pinecliff Cockers
Having raised and owned cockers for over thirty years, Pinecliff Cockers can guarantee you that Cockers will steal your heart. They are based in West Milford, New Jersey. Pinecliff Cockers are committed to producing gorgeous, healthy Cockers with gentle and loving dispositions. All their puppies are bred and raised in their home, totally socialized with children, adults, cats, and other dogs. They are loved from the time they come into the world until they arrive in your world.
Pinecliff Cockers Details
11. Sunhaven Cockers
Over the years, Astrid Lawrence started to show other breeds. Since he is a professional handler, he has had the privilege of showing Bernese Mountain Dogs, Brittanys, American Staffordshire Terriers, English Cocker Spaniels, and Chinese Sharpies, to name a few. Their goal is to be a significant force in the AKC purebred Dog world by producing well-tempered, sound, healthy dogs representing their breeds. They acknowledge the breeders who are before them and desire to build upon their hard work and dreams. If you want a show Cocker Spaniel or a high-quality companion or pet, they will be glad to help you.
Sunhaven Cockers Details
12. Timeless Cockers
Timeless Cockers is a small show breeder of American Cocker Spaniels. They are based in Northern California who specializes in buff Cockers. They are a member of the Bay Cities Cocker Spaniel Club and The American Cocker Spaniel Club. Their pets do not live in a kennel. Instead, they live in their home. Their dogs are members of their family. Timeless Cockers pride themselves on high-quality health and temperament. They are AKC breeders of Merits and constantly show our pets in Obedience, Scent Work, and AKC conformation shows. They do not often have litters. However, if you desire to own a puppy, you can contact them, and they will be glad to help you out or possibly refer you to remarkable breeders.
Timeless Cockers Details
13. Normandy Cockers
Last on the list of Spaniel breeders in the United States is "Normandy Cockers." Normandy Cockers was established in 1987. It began when her friend introduced her to Harriet Kamps. Eventually, she owned two pet cockers and was obsessed with their incredible characteristics. At the time, she desired to learn more about this excellent breed. Harriet Kamps was a reputable handler and breeder who lived in Sparks, Maryland. She bred, raised, and showed some incredible cockers. The lineage of the dogs she bred has not stopped influencing pedigrees worldwide.
Harriet was kind enough to take Regina under her wing and willingly shared her knowledge about her wonderful breed. Harriet, together, bred Cocker Spaniels. They traveled to dog shows and specialties in various states. Their times spent together were loaded with plenty of great times, camaraderie, and plenty of work with other breeders and handlers of Cocker. They have bred more than two hundred champions under Kamps' Normandy prefix, forming a friendship and bond lasting for more than thirty years. Many of their dogs date back to nine generations.
They have had the chance to co-breed with some excellent breeder and friends over the years – Palmtree Cockers (Don Dietz), Drama Cocker (Annie Heid), Winters Cockers (Sandy Winters), Javalin Cockers (Jackie Cavalin), Toybox Cockers (Lindy Bennett), Rubic's Cocker (Bob Rubeck), Sihouette Cockers (Linda Pitts), De Tor Cockers (Victoria Snowden), Ashdown Cockers (Bruce Van Deman and Genea Jones), Alamara Cockers (Penny Hoover). These breeders have been excellent friends and have together created many top-producing, healthy, and sound dogs.
Normandy Cockers Details
Conclusion For The "Best Spaniel Breeders in the United States"
Spaniels are amazing dogs, and today, a lot of puppy mills are thriving. Perhaps you admire and desire to raise one; it is crucial to purchase them from a creditable breeder. This is essential for many reasons, such as the assurance of not buying a puppy with temperament issues. And a perfect way to achieve this is by contacting reputable breeders like the ones we've mentioned above.
For more articles with mentions of the Spaniel, you can check out:
To learn more about the Cocker Spaniel dog breed, watch "Cocker Spaniel Pros and Cons" from Cocker Spaniel World down below: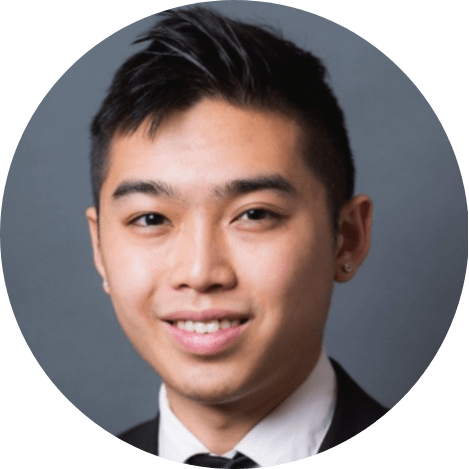 Andy is a full-time animal rescuer and owner of a toy doodle. When he's not saving dogs, Andy is one of our core writers and editors. He has been writing about dogs for over a decade. Andy joined our team because he believes that words are powerful tools that can change a dog's life for the better.
Why Trust We Love Doodles?
At We Love Doodles, we're a team of writers, veterinarians, and puppy trainers that love dogs. Our team of qualified experts researches and provides reliable information on a wide range of dog topics. Our reviews are based on customer feedback, hands-on testing, and in-depth analysis. We are fully transparent and honest to our community of dog owners and future owners.