If you're searching for the best Papillon breeders in the United States, then here's what you need to know. The Papillon has a DNA history that goes back to the 16
th
century, which we know from the dog's many appearances in the worlds of artists of that era. According to the Papillon Club of America, this is a dog that has never gone out of style. The American Kennel Club has recognized the Papillion since 1915, which should come as no surprise, given its long history, enthusiastic disposition, and sheer beauty. Papillons are among the most intelligent dogs and are easy to train.
Before scrolling down this list of Papillon breeders, you might be interested in our other recommendations: Best Toy Poodle Breeders in the United States and Best Brittany Breeders in the United States.
Papillon Puppies For Sale in the United States
Our team at WeLoveDoodles listed down some of the country's best Papillon breeders, and it's likely after you read up on them, you'll want one of these lovely dogs as part of your family, show dog or not.
Get started in advance with our Papillon dog product recommendations: Best Wet Dog Food For Small Breeds and Best Training Collar For Small Dogs.
1. Krystal Papillons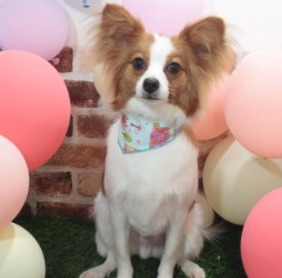 First on the list of Papillon breeders in the United States is "
Krystal Papillons
." This Washington-based facility works to raise champion Papillons, highlighted by ponytail ears that give them a youthful, playful appearance from puppyhood until they are seniors. (
They are called butterfly ears, and Papillon is the French word for butterfly
). The first dog at Krystal Papillons was Karen's Dark Krystal, who earned both championship and obedience dog titles before giving birth to the first litter of Papillon puppies at the facility. Karen A Murad, the facility's owner, and Karen's Dark Krystal's owner spend three months training her puppies to make sure they are ready or suitable for the show ring. These are sweet dogs that love to be with their people, although some are not that great with kids. Papillons are intelligent, quick to learn, and show their unique personalities early in life. They get plenty of time outside at Krystal Papillons, and puppies and senior dogs can often mingle, giving the older dogs a chance to teach the puppies lessons if they could take a lifetime to learn. They learn to communicate their needs very well, making it easy for humans and their fur babies to talk.
Krystal Papillons Details
2. Rosey Lane Kennels
This Rutherfordton, North Carolina-based facility is small, located at the base of the beautiful Blue Ridge Mountains – so breeders can pay special attention to each of the Papillons it raises. While Papillons are named after butterflies, they can be born with ears that don't respond the same. These dogs are called Phalenes, and although they are still considered Papillons, they are named after the butterfly cousin, the moth. At Rosey Lanes, puppies are dewormed every two weeks, and dewclaws are removed at three days. They have six-week vaccines and will be litter trained. These fluffy puppies come with a one-year health guarantee. To take advantage, owners must bring their puppy to a reputable vet within 48 hours of pickup, which must happen at the facility so families and puppy companions can meet. Papillons are affectionate with loved ones but will protect their family when needed, just like any small pup that believes itself to be more significant. The facility recommends
spaying or neutering
your new puppy, not only to prevent illness but also to prevent a family from being euthanized if they find themselves at a crowded kill shelter. Spaying and neutering is the most important gift you can give your puppy. Rosy Lane Kennel staffers know their dogs well, and they will work hard to seek out the correct information from potential adopters, especially for these active puppies. They may be small, but Papillons love to run and play, and they need an energetic family – or parent because they may not get along well with small children – to keep them satisfied. You know the saying, "
A tired dog is a happy dog
."
Rosy Lane Kennels Details
3. Playful Papillons
MaryAnn and Bill Wix, Playful Papillons, is located in Northern California, inspired by MaryAnn's first Papillon, a sweet girl named Skittles. MaryAnn is a member of the American Kennel Club and her local Lost Coast Kennel Club. She hopes to improve certain aspects of the line, such as agility and obedience, so they are more likely to be eligible to become show dogs. Her puppies are raised in her family's home, so they will be comfortable when they join their forever families. She is in the process of doing DNA tests on her dogs to determine their bloodline better and has been honored locally for the care she gives the puppies that she breeds. Her puppies are the standard colors of the Papillon:
combinations of black, brown, red, lemon, sable, and tan. auburn and white or black and white.
MaryAnn wants to ensure that her precious puppies go to a wonderful family. She asks for information, including vet references and other crucial info, before she agrees on adoption. Playful Papillons requires spaying or neutering of your new p to prevent illness and to prevent a dog that is not spayed or neutered from ending up being euthanized because of it. Many of the dogs from Playful Papillons have won numerous awards, including for agility, which should come as no surprise given the activity level of this tiny dog. For a time, MaryAnn ran a daycare center alongside the in-home kennel, giving her dogs a less likely chance of being cross with children.
Playful Papillons Details
4. A Breed Apart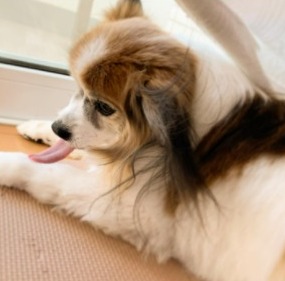 Operating for 22 years, the family behind A Breed Apart has learned that the pretty little Papillon is an intelligent, happy dog that excels at agility and obedience but is just as excited to snuggle in and be the family lap dog. The 8 Papillons at A Breed Apart live in the family home, and new puppies are born next to the bed, where mom and babies feel secure. They do their best to prepare their dogs for family life by treating them as one of the family. Dudley has stunning reviews on searchbreeders.com. Her puppies leave her care between 8 to 12 weeks old, along with a puppy pack with information and samples to help new families feel more secure. She is in the process of doing DNA tests on her dogs to determine their bloodline better and has been honored locally for the care she gives the puppies she breeds.
A Breed Apart Details
5. Sherjak Papillons
Last on the list of Papillon breeders in the United States is "
Sherjak Papillons
." Over the years, the Papillon has been known by several other names, including The Belgian Toy Spaniel, the Continental Toy Spaniel, the Dwarf Continental Spaniel, and the Epagneul Nain, or Toy Spaniel. However, none are as regal as the Papillon, which gives it a European flair that is perfect for the runway (or agility course, the doggie version of a runway). At Sherjak Papillons – owned by Sherrie Puzak, dogs are raised specifically for the runway. She has a small operation based in Florida, and she focuses on breeding puppy Papillons that are superior to their parents. She raises each dog with Early Neurological Stimulation (EMS), which uses mild stresses to stimulate the neurological system, boost the immune system, the cardiovascular system, and the dog's ability to deal with stress (like being left alone at home, for example. They will be less like to have separation anxiety because they have been exposed to similar stressors early in life.) There are no kennels at Sherjak, and each puppy is raised in the home, so they are perfectly prepared for a home environment when their forever family adopts them
Sherjak Papillon Details
Frequently Asked Questions
How much does a Papillon puppy cost?
A Papillon puppy will cost $800- $3000 plus, depending on the pup's bloodline and the breeder location. If you adopt a Papillon puppy, it can cost you much less.
Why should you not get a Papillon?
The Papillon, also known as the
Continental Toy Spaniel
, is a small fine-boned dog breed with a thin plumed tail carried over its back. This small dog breed weighs from 3-9 pounds and is 8 – 11 inches in height. If you prefer larger breeds, the Papillon may not be the right dog for you. Although the Pap has a hardy constitution, this small breed wants to join the family fun.
Are male or female Papillons better?
Both are wonderful to have at home with moderate to high energy levels. This alert dog breed enjoys being around people and is friendly with everyone, including other pets and people. Male Papillons are more affectionate, with females being more independent.
What two breeds make a Papillon?
The Papillon dog breed is thought to have originated from western Europe and is a bred-down version of large spaniels. This old breed dates back to the 1500s when the Papillon was popular with noblewomen like Marie Antoinette.
Do Papillons bond with one person?
Papillons bond with the entire family and love being around everyone. This is a breed that is good with young children and other dogs.
The American Kennel Club
(AKC) describes the Papillon as " Happy, alert and friendly. Neither shy nor aggressive."
Why Papillons are the best dog?
The Papillon makes for a great companion dog in a rural or suburban home. They love participating in family outings, whether a trip to Starbucks or a stroll on the beach. This curious and intelligent breed is athletic yet dainty and elegant. They make for great
agility
 dogs, and you can train them to learn plenty of tricks.
Conclusion For The "Best Papillon Breeders in the United States"
Papillons are ranked the eighth-smartest breed in neuropsychologist Stanley Coren's book "
The Intelligence of Dogs." Hence,
 their sweet puppies are a great choice for families that want to train their dogs – Papillons love learning new things – and have exercise and playtime regularly. The Papillon will easily fit into an active family's life.
For more helpful guides and content, check out:
You can learn more about the Papillon dog breed by watching "Papillon Dog – Top 10 Facts" from Dogs Wiz down below: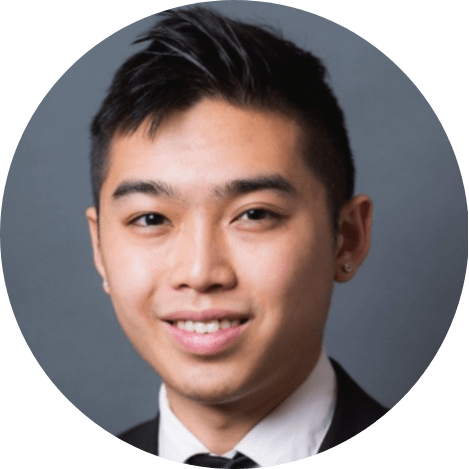 Andy is a full-time animal rescuer and owner of a toy doodle. When he's not saving dogs, Andy is one of our core writers and editors. He has been writing about dogs for over a decade. Andy joined our team because he believes that words are powerful tools that can change a dog's life for the better.
Why Trust We Love Doodles?
At We Love Doodles, we're a team of writers, veterinarians, and puppy trainers that love dogs. Our team of qualified experts researches and provides reliable information on a wide range of dog topics. Our reviews are based on customer feedback, hands-on testing, and in-depth analysis. We are fully transparent and honest to our community of dog owners and future owners.