Should I feed my dog before or after a walk? Timing meals is one of the lesser-known dog exercise guidelines. Especially with bigger breeds, the time you feed your dog may have a huge impact on their health. If you are unaware of the dangers of feeding your dog shortly before or right after a walk, we've got all the details.
Walking your dog right before or right after eating should be avoided since it might cause canine bloat or gastric dilatation-volvulus (GDV). Large portions of food should be avoided one hour before and one hour after any activity since this potentially lethal condition is more prevalent in bigger dogs.
Keep reading below as we take you through more important information.
Before scrolling down this guide, "Should I Feed My Dog Before Or After a Walk," you can check out these articles: What Human Food Can I Feed My Diabetic Dog? (2023) and How to Force Feed a Dog: 3 Helpful Tips! (2023).
Advantages of Walking Your Dog Before a Meal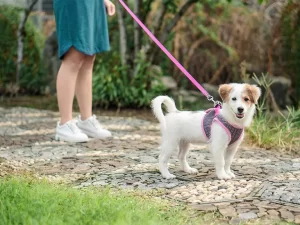 The following are the key advantages of taking your dog for a daily walk before meals:
Restores organs
Eliminates stomach problems
Weight loss
The organs in your dog's body must have time to recover and ramp up in order to function correctly. This usually happens with exercise before mealtime. Their heart rate increases, which promotes blood circulation, giving their organs the chance to, in essence, clear out the "garbage" and recover. Consider a stroll as an organ cleanse!
This is also fantastic for weight reduction if your dog is a little on the heavy side — plenty of them to adore, right? Your dog expends energy while exercising. They have to consume fat instead because they haven't eaten food they can use. This will aid in their fat being safely and slowly burned off.
Advantages of Walking Your Dog After a Meal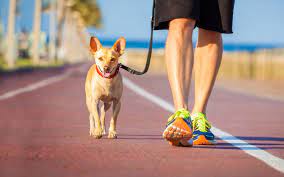 If you don't want to head out just before your dog's main meal, you may also take them for a stroll afterward. The benefits include:
Eager to enjoy the walk
Improved circulation and digestion
Weight management
Given that they've just had a nice dinner and are feeling terrific, your dog should be eager and enthusiastic to embark on a stroll. They will be able to take pleasure in the walk both physically and mentally. This is excellent for active families who wish to take a long hike or do something more demanding.
Digestion and circulation will improve because your dog has already eaten and their meal is beginning to break down. Their general health will benefit both in the short and long term as a result of their metabolism and digestive system continuing to function as they should. Consider the exercise as a break for the dog's digestive system. When they arrive home, they'll be refreshed and ready to devour part two!
Additionally, this will support your dog's continued health if they are at a perfect weight. As long as they don't receive too many goodies and their walks are lengthy enough, they won't gain or lose weight, and it's an important component of keeping any dog in top shape!
Risks of Walking a Dog After Eating
When we talk about walking before and after a meal, there are hazards to be aware of, just as with everything else. This means walking your dog prior to the 30-minute period. Risks consist of:
Stomach ache is naturally a result of your dog attempting to run, leap, explore, roll in the grass (or snow), and more when their stomach is full of kibble. The stomach can only take so much before it starts to hurt.
Vomiting is yet another frequent issue. The food inside your dog's stomach is swimming about as they leap and bound and basically love life. And they will puke if they become irritated enough.
Bloat can also develop in a dog's stomach. While people often refer to problems like lactose intolerance or overeating and inflating up like a balloon as "bloating," this is a serious condition in dogs. If it occurs frequently enough, it may cause issues with the sphincter that separates the stomach from the esophagus.
This frequently results in GSV, which is a condition in which the stomach essentially bends like a knot and blocks the entrance in addition to circulation. This can potentially be lethal very rapidly in huge dog breeds.
The most likely outcome is that they will need surgery to physically correct their stomach, but this typically only increases survival by approximately 30%, so it's crucial to carefully watch the clock whenever you accompany them for a stroll after meals.
Risks of Walking a Dog Before Eating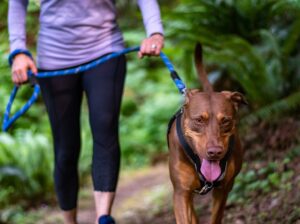 Knowing there are hazards after eating has probably made you feel upset. Nevertheless, there are dangers involved with bringing your dog for their usual stroll prior to eating:
Low energy and mood
Lethargy and fatigue
Gaining weight
Your dog won't be walking around as much since they're hungry, and they won't appreciate the stroll because they are experiencing hunger pangs. In certain situations, if your dog is severely hungry, they could even feel dizzy and sluggish as they attempt to move about normally without enough energy.
Because your dog is not giving the stroll their all, as you probably anticipated, they won't be able to reap the same advantages of exercise, which can lead to weight gain. For those attempting to maintain their weight or even reduce it, this might be difficult.
Best Time to Walk Your Dog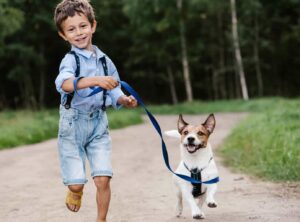 Now that we've covered if you should feed your dog before or after a walk, there are several factors to consider when determining the best time to walk your dog. Here are some things to keep in mind:
Your Schedule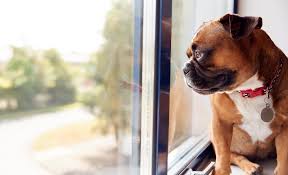 It's important to choose a time that works for you and your daily routine. Consider when you have the freest time, and try to stick to a consistent schedule so your dog can get used to their walking routine.
Your Dog's Needs
Different dogs have different exercise and potty needs, so it's important to consider your dog's specific needs when choosing a walking time. Puppies and older dogs may need more frequent breaks, while young adult dogs may be able to handle longer walks.
The Weather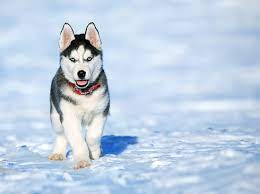 Consider the temperature and weather conditions when deciding when to walk your dog. On hot days, it's best to avoid walking during the hottest part of the day to prevent heat stroke. On cold days, dress your dog in a coat or sweater and be mindful of the risks of frostbite. Rain, snow, and ice can also make walking more difficult, so it may be best to wait until the weather improves.
Safety Concerns
Depending on where you live, the time of day may also impact the safety of your walk. If you live in a busy area with lots of traffic, it may be safer to walk during times when there are fewer cars on the road. It's also important to be aware of any potential safety concerns in your neighborhood, such as wildlife or aggressive dogs.
Your Dog's Age and Health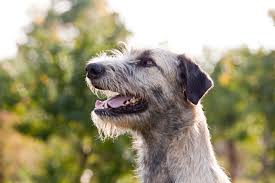 If your dog is older or has health issues, it may be best to walk them at times when they are most alert and energetic. This could mean early in the morning or later in the evening.
The Time of Year
The time of year can also impact the best time to walk your dog. During the summer, it's generally best to walk your dog in the early morning or evening to avoid the heat. In the winter, it's important to dress your dog appropriately and be mindful of the colder temperatures.
Your Dog's Breed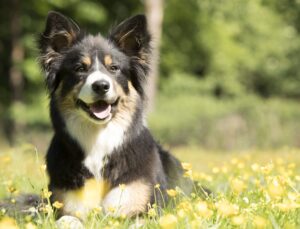 Different breeds of dogs have different exercise needs and tolerances. For example, a high-energy breed like a Border Collie may require longer walks or runs, while a toy breed like a Chihuahua may be content with shorter walks.
What Is Dog Bloat?
Dog bloat, also known as gastric dilatation-volvulus (GDV), is a life-threatening condition that affects dogs and occurs when the stomach becomes swollen and twisted. Bloat can occur in any breed of dog, but it is most common in large, deep-chested breeds such as Great Danes, Saint Bernards, and German Shepherds.
Symptoms of bloat include a swollen stomach, difficulty breathing, restlessness, and an inability to settle down. Dogs with bloat may also pace or circle, and may whine or cry out in pain. In severe cases, the dog may become lethargic and weak, or even go into shock.
The exact cause of bloat is not fully understood, but it is thought to be related to the way in which dogs eat and drink. Some dogs may be more prone to bloat if they eat and drink too quickly, or if they eat large meals or drink large amounts of water immediately before or after exercise. Other potential risk factors for bloat include stress, a family history of the condition, and being fed from an elevated bowl.
How to Treat Bloat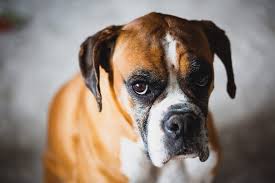 If your dog is experiencing symptoms of bloat, it is important to seek immediate veterinary care. Bloat is a serious and potentially life-threatening condition, and treatment should not be delayed. The first step in treating bloat is to stabilize the dog and provide supportive care, such as intravenous fluids and pain medication.
If the stomach is twisted, surgery is typically required to untwist it and reposition it in its proper place. This procedure is called gastropexy, and it involves attaching the stomach to the abdominal wall to prevent it from twisting again in the future.
After surgery, the dog will need to rest and recover and may need to be fed a special diet to help their stomach heal. It is important to follow your veterinarian's instructions carefully to ensure a successful recovery.
Prevention is the best way to protect your dog from this serious condition. Some ways to reduce the risk of bloat include feeding your dog smaller, more frequent meals rather than one large meal, avoiding feeding your dog immediately before or after exercise, and avoiding feeding your dog from an elevated bowl.
It is also important to monitor your dog's eating and drinking habits and to consult with your veterinarian if you have any concerns.
Frequently Asked Questions
Should I walk my dog right when I get up in the morning?
It's best to consider your schedule and try to develop a routine you can stick to long-term. For many busy pet parents, letting their dog out first thing in the morning works great.
Is it okay to not walk my dog every single day?
While it's a nice goal to aim for, it's tough to fit a walk in every day. Try your best — your dog will appreciate the exercise and stimulation — but don't beat yourself up too much if you miss a day.
What are the signs of bloat?
Symptoms include a swollen stomach, difficulty breathing, restlessness, and an inability to settle.
Conclusion for "Should I Feed My Dog Before or After a Walk"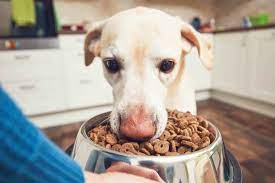 Most experts agree that it's perfectly safe to walk your dog before or after a walk, given that you wait for the recommended 30-minute window to be over between the meal and the walk. If you have any more questions regarding the best time to walk your dog, it's best to consult a veterinarian.
If you find this guide, "Should I Feed My Dog Before Or After a Walk," helpful, you can check out these other articles from our team at We Love Doodles:
You can learn more about feeding a dog by watching "How Many Times a Day Should DOGS EAT? – Puppies and Adults" down below:
Garrett loves animals and is a huge advocate for all Doodle dog breeds. He owns his own Goldendoodle named Kona. In addition, he volunteers at the Humane Society of Silicon Valley, where he fosters dogs and helps animals. Garrett enjoys writing about Doodles and believes that dogs can teach humans more about how to live than humans can teach a dog.
Why Trust We Love Doodles?
At We Love Doodles, we're a team of writers, veterinarians, and puppy trainers that love dogs. Our team of qualified experts researches and provides reliable information on a wide range of dog topics. Our reviews are based on customer feedback, hands-on testing, and in-depth analysis. We are fully transparent and honest to our community of dog owners and future owners.