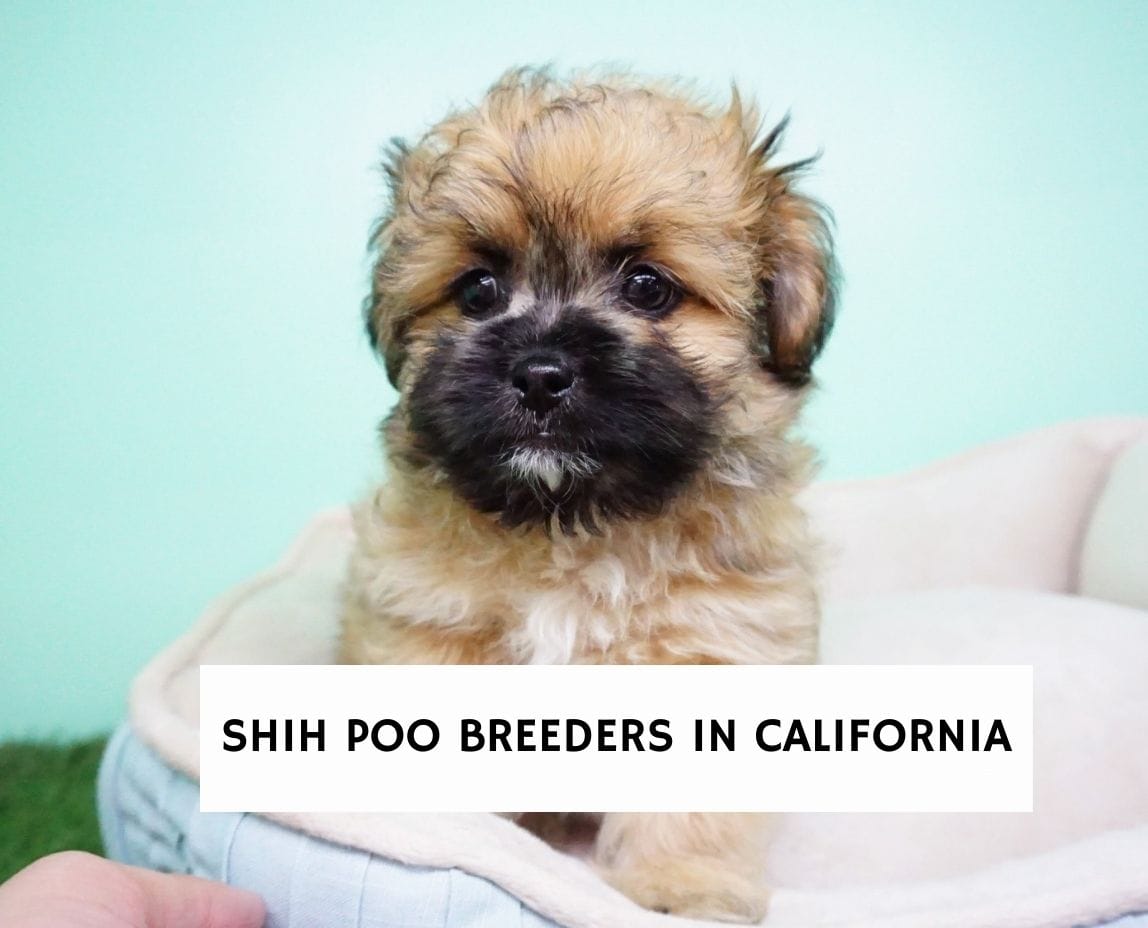 If you are searching for Shih Poo breeders in California, then you've come to the right place. A Shih Poo is a small-sized dog bred by crossing a Shih Tzu and a Poodle. It's a designer breed known for its hypoallergenic and cuddly coat.
Shih Poos have an extra-friendly personality and can quickly get along with children. They are also known as Shoodle or Pooshi but don't mistake them for Poo-shi (Poodle-Shiba Inu mix).
This designer dog is a perfect choice for many dog lovers. If you also desire to own a Shih Poo, here are some top breeders to help you adopt one.
Before scrolling down this list of Shih Poo Breeders in California, check out these recommendations: Best Wheaten Terrier Breeders in California and Best Saint Bernard Breeders in California.
Shih Poo Puppies For Sale in California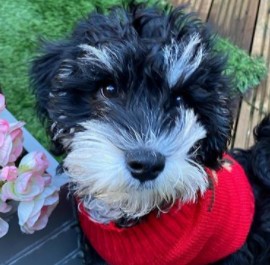 We understand that finding the right breeder for your new puppy can be daunting. That's why we decided to make it easier by curating this list of top Shih Poo breeders in California. So which one is closest to you?
Shih Poo Product Recommendations: Best Plaque Removers For Dogs and Best Dog Food For a Shih Poo.
1. PuppySpot's Shih Poos For California
Since you're searching for Shih Poo breeders in California, it's worth checking out PuppySpot because of how efficient it is. Using PuppySpot, you can find many available Shih Poo puppies for sale from breeders across the United States. You can also find dog breeds that are similar to the Shih Poo.
Shih Poo breeders using PuppySpot are all strictly screened by the website team to ensure your puppy will be safely shipped to your home in California. Before you continue on your search for a Shih Poo puppy for sale in California, check out the link below.
PuppySpot Details
2. NorCal Puppies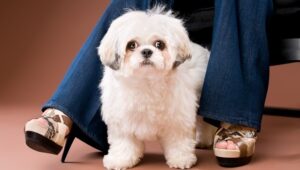 NorCal Puppies is a top-rated Shih Poo breeder located in Walnut Creek, California. They have a 24-hour on-site staff that is dedicated to nurturing their puppies every day.
The team here takes pride in their work and provides an excellent customer experience for people looking to adopt their adorable puppies. They take care of your puppy from birth to the day you bring him home.
At NorCal Puppies, it's not just about selling puppies. For the team, the entire experience from beginning to end matters a lot. So they make sure to select only the best breeder partnerships and coach their customers on how to get their puppies settled in their homes.
Their goal is to provide the best puppy adoption experience in the United States. NorCal Puppies believe that they are puppies that make a significant difference in the quality of their customers' lives.
It takes a lot to raise and nourish a teddy bear puppy properly. And this breeder understands that the most crucial part of a puppy's life is the beginning. So, the staff provides a natural, comfortable, safe, and healthy environment for nursing mothers and their babies.
They work hand-in-hand with only the best breeders from all around the country. The team at NorCal Puppies makes sure that's their puppies get the best start in life. They spend enough time with their selected breeders to ensure that their puppies come from a loving homes.
NorCal Puppies Details
3. California Teddy Bear Shichons
Located in Chico, California, this family of breeders enjoys loving and caring for their adorable puppies. California Teddy Bear Shichons consider all their dogs to be members of their families.
The team ensures that all adult dogs and puppies are loved and socialized early with children and other dogs. Their goal is to produce sound puppies that can quickly adapt to their new forever homes.
If you live in Northern California, this breeder might be the best place to purchase a Shih Poo puppy. They require customers to pay a non-refundable deposit of $500, which books them a spot on their waiting list.
Customers get to choose puppies according to the order in which deposits come in. So, it's a first-come, first-serve affair. You can only pick a puppy from this breeder when the litter is up to two weeks old.
They will keep you updated by sending photos and pictures of your chosen puppy until he is ready to go home with you. Puppy visits at California Teddy Bear Shichons start when the puppies are up to six weeks old. Before releasing puppies to their new forever homes, the team ensures that all puppies are dewormed, vet checked, and have first shots.
Their puppies come with a 1-year genetic health guarantee. California Teddy Bear Shichons only align themselves with top-rated breeders with high standards.
California Teddy Bear Shichons Details
4. The Puppy Nursery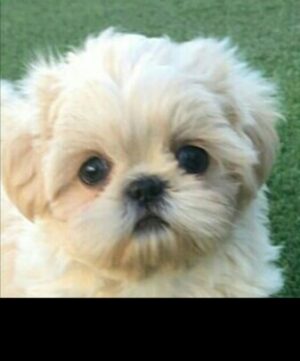 The Puppy Nursery is a loving home to various types of Shih Tzus. The breeder has been in the business for many years and is known for breeding quality dogs. Here, you will also find many adorable Yorkies looking for new forever homes.
The team of breeders makes sure that all the puppies get all the care and attention they need. All the puppies at The Puppy Nursery grow up inside the breeder's home, raised on a small scale.
The breeder spent more than enough time with the puppies, ensuring that they are well socialized. As a result, puppies from this breeder can quickly adapt to new home environments.
The breeder is highly passionate about providing the best homes for adorable puppies and has been in the business for more than ten years. Puppies get proper medical evaluations from licensed veterinary professionals before moving to their new forever homes. They also come with a one-year genetic health guarantee to protect against health issues.
Here, customers are encouraged to come and visit their desired puppies in person to help familiarize them with the new puppy experience. This way, new owners would know what to expect and take care of their new furry family member.
The Puppy Nursery Details
5. Victorian Dynasty Shih Tzu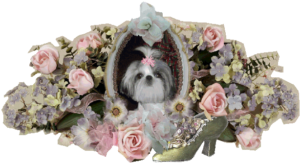 Located in central California, Victorian Dynasty Shih Tzu is one of the leading breeders of different types of Shih Tzus. They take pride in their work and are known for producing healthy and happy puppies.
All their puppies grow up inside their home, where they receive more than enough love and care. The team of breeders understands that puppies need lots of attention at an early age.
The owner of this kennel is very passionate about the Shih Tzu breed and about sharing it with as many people as possible. She has been in the business for more than twenty years. She aims to fill many homes with the same happiness the Shih Tzu has brought into her home.
So, if you live in California, Victorian Dynasty Shih Tzu might be an excellent place for you to get a perfect tiny furry family pal. This breeder is among the oldest in California, which means that their reputation is solid.
Prices for their beautiful puppies vary depending on color and size. If you purchase a puppy from this breeder, they throw in a welcome kit, dog food, and the puppy's medical history.
Victorian Dynasty Shih Tzu Details
6. Sunset Shih Poos
Sunset Shih Poos is a small family-operated kennel known for producing high-quality Shih Poo puppies. The team here aims to breed cute and jovial furry family companions for many deserving homes.
They have years of experience in the Shih Poo breed, making them trustworthy breeders for your new family pet. In addition, the team at Sunset Shih Poos prioritizes confirmation, health, and temperament when breeding their dogs.
All the Shih Poo puppies come from the best families that raise dogs with lots of love and care. Quality is the main goal at Sunset Shih Poos. The team strives to meet the breed standards by ensuring excellent health and providing a nurturing environment.
This way, they produce solid family companions with a calm and gracious temperament. Sunset Shih Poos aim to surpass their customers' expectations with their puppies even after taking the puppies home.
They strive to gain your trust by providing top-quality puppies and giving you the best customer experience. The team here sees all potential adopters as intelligent people with high standards. Therefore, if you select this breeder over others, they will do their best to earn your trust.
The team uses all the resources in their home to ensure that their puppies get all the care they need. With over eight years of experience in breeding, you can rest assured that this is a great place to adopt a Shih Poo in California.
The breeder offers a written health guarantee to protect their dogs against genetic health issues. In addition, they believe in quality and not quantity, which allows them to spend more than enough time with their puppies.
Sunset Shih Poos Details
7. Judy's Puppies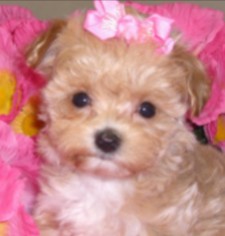 In San Ramon, Judy's Puppies offers healthy thoroughbred puppies to clients with a seamless and smooth adoption process. They are a network of professional breeders with shared values on responsible breeding standards.
Professionally licensed, they ensure clients always have puppies to choose from. They offer purebred puppies such as Shih Tzu and Maltese and mixed breeds like Maltipoo, Shorkies, and Shih Poos.
Judy's Puppies Details
Conclusion For The Best "Shih Poo Breeders in California"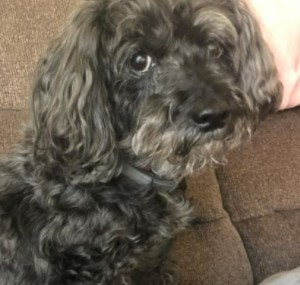 The Shih Poo is likely one of your favorite dogs if you are a small-sized dog lover. This designer breed is cuddly, kid-friendly, and hypoallergenic.
Before stepping out to adopt yours, make sure you've researched the most reputable breeders near you. If you reside in California, you can never go wrong with our list of top Shih Poo breeders.
For more articles with mentions of the Shih Poo, you can check out:
Learn more about the Shih Poo by watching "Shih Poo – Top 10 Facts" down below: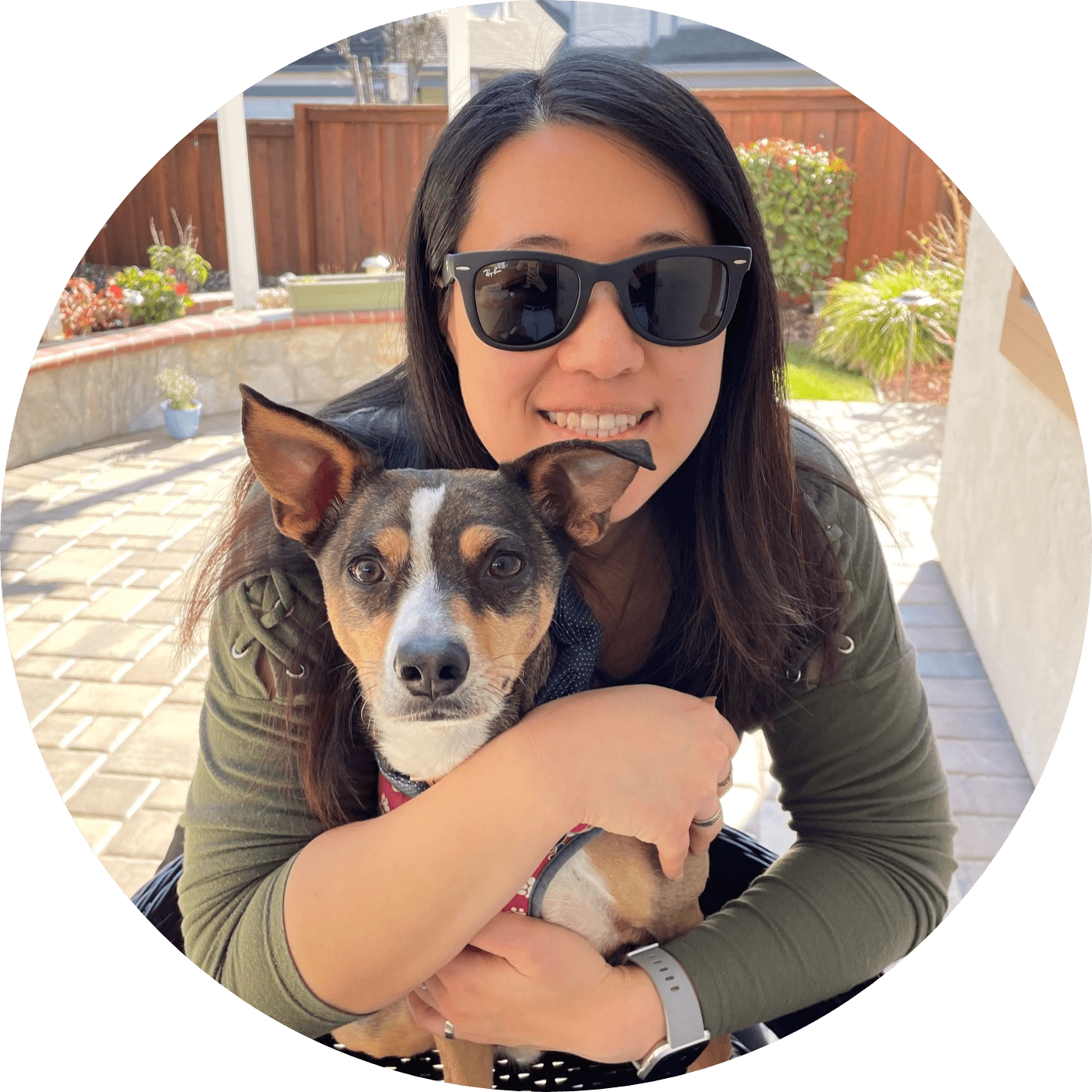 Dr. Sabrina Kong graduated from the Royal Veterinary College in England in 2016 and has been working at a small animal clinic in Northern California since then. She grew up in the Bay Area and got her bachelor's degree from Cal Poly San Luis Obispo. She also became a Certified Canine Rehabilitation Practitioner through a program at the University of Tennessee.
When she isn't in the clinic taking care of her four-legged patients, she enjoys traveling and trying new foods with her friends and her three-legged dog, Apollo. She adopted Apollo from her clinic when he was a puppy with numerous health issues. Dr. Kong truly cares about taking care of animals.