Here's what you need to know if you're searching for Saint Bernard breeders in California. Deciding to add a furry family member is exciting and challenging at the right time. What breed is best for your family?
How will you know you are getting a healthy puppy? While an adorable face and puppy kisses may sell you on a new puppy, it is crucial that you understand the breed of dog you choose and that you are getting your puppy from a reputable breeder that puts the health and wellbeing of their dogs first.
Here we offer you an introduction to Saint Bernard, some tips on finding a reputable breeder, and a list of some of the top Saint Bernard breeders in California.
Before scrolling down this list of Saint Bernard breeders in California, check out these recommendations: Best Miniature American Shepherd Breeders in California and Best Bullmastiff Breeders in California.
Meet The Saint Bernard
When you think of Saint Bernard, you probably see a large dog with a barrel around his subsequent rescuing someone from a winter storm. While the movies have made this image popular, it is true.
Saint Bernard was often used to rescue people from the wind and snow in the Alps. This large, working dog is kind, gentle, and highly intelligent. They can stand as tall as 30 inches at the shoulder and weigh as much as 180 pounds.
There are both shorthaired and longhaired varieties. While this breed is known for rescues, they are happy to be a quiet, indoor companion and make a great family dog. They do not require a lot of exercises but do like to get out and stretch.
If you like to keep an immaculate and spotless home, Saint Bernard may not be the breed for you. They drool and shed and are notorious for tracking in mud and dirt. In addition, if you have small children, you may want to wait to get a Saint Bernard.
While they are great and gentle with children, they often don't understand how big a swing of their tail could accidentally knock over a small child. Your Saint Bernard is also heat intolerant and will need a cool place and plenty of water in the hot summer months.
Tips For Finding a Reputable Saint Bernard Breeder in California
Unfortunately, Saint Bernards are prone to various health conditions, such as hip and elbow dysplasia, cancers, Addison's disease, and eye problems, such as entropion and ectropion.
While some of these conditions do not show up until later in life, many genetic conditions can be passed down from breeding parents.
Finding a reputable breeder that health tests their breeding dogs helps to ensure that you receive a healthy, happy puppy. But how can you tell you are working with a reputable breeder and not a puppy mill? Here are some tips to consider when looking for a breeder:
They are Willing to Meet and Answer Questions: a reputable breeder is willing to meet with you and answer all your questions. In addition, they will likely have questions for you as their goal is to find loving families for their puppies. A good breeder will offer you a wealth of knowledge on the breed, which is essential if your first time as a Saint Bernard owner.
They are Breed Specific: Puppy mills tend to breed a variety of dog breeds in the hopes of making the most profit. Reputable breeders typically breed one or maybe two different breeds and focus on bettering the specific breed.
Don't Expect a Puppy Right Away: Puppy mills strive to have puppies available all the time. Reputable breeders plan their breeding program, with many only having a litter or two a year. This helps maintain the health of their breeding dogs and allows for planned breeding designed to bring out the best of the breed. Often you will have to wait for a puppy, being placed on a waiting list until the next litter is available.
Health Exams and Guarantees: Reputable breeders genetically test their breeding dogs to reduce the risk of possible genetic conditions in the puppies. They should provide you with the results of these tests, as well as results from veterinary exams on the puppy, as well as a current vaccination record. In many cases, breeders will offer a health guarantee ranging from 1-10 years against any genetic condition.
Saint Bernard Puppies For Sale in California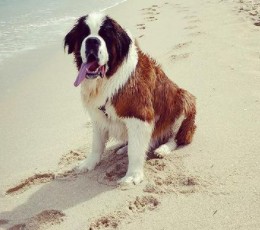 Your search for the perfect Saint Bernard puppy starts with finding the perfect breeder. Here we offer a list of some of the top Saint Bernard breeders in California.
Saint Bernard Product Recommendations: Best Plaque Removers For Dogs and Best Dog Treat-Dispensing Cameras.
1. PuppySpot's Saint Bernards For California
Since you're searching for Saint Bernard breeders in California, PuppySpot will make your search more efficient. In addition, you can use PuppySpot to browse a wide selection of Saint Bernard puppies for sale and other similar breeds.
Every dog breeder on PuppySpot has to go through a strict screening process, so you can rest assured knowing that your Saint Bernard puppy will be safely shipped to your home in California. Before you continue on your search for a Saint Bernard puppy for sale in California, check out the link below.
PuppySpot Details
2. SoCal Saint Bernards
SoCal Saint Bernards is a small, family-owned breeder located in the mountains of San Diego, California. They raise all their dogs in the home, and they come from a long line of champion bloodlines.
They are dedicated to following the breed standard and breed with temperament, health, and longevity in mind. They also offer lifetime support for all their new puppy parents.
SoCal Saint Bernards Details
3. Tehachapi Saints
Owned and operated by Kimberly Perry, Tehachapi Saints is a code of ethics Saint Bernard breeder in Tehachapi, California. They specialize in short and long-haired AKC Saint Bernards, as well as AKC Russian Saint Bernards.
All their breeding dogs are hand-selected for healthy and genetics, and all puppies come with a 1-year health guarantee. They consider all their puppies their babies and live with them inside the home to provide love and socialization. They also begin potty training early with all the puppies.
Tehachapi Saints Details
4. Jamelle Saint Bernards
While they do not have an online presence, Jack and Michele Mulligan from Jamelle Saint Bernards have been breeding quality Saint Bernard pups since 1970 in Diamond Bar, California. They are members of the Saint Bernard Club of America and the Saint Bernard Club of San Diego.
Their puppies are raised in the home and are well-socialized. They breed for breed standard and health, with all puppies coming with a 1-year health guarantee. Puppies range in price from $2,500-$3,000.
Jamelle Saint Bernards Details
5. SkyDancer Kennels
Owned and operated by Lori Latimer, SkyDancer Kennels is dedicated to breeding high-quality, healthy Saint Bernards. They are members of the Saint Bernard Club of America, Sacramento-Sierra Saint Bernard Club, Lake County Kennel Club, and the Clumber Spaniel Club of Southern California.
Located in Morgan Hill, San Jose, and Watsonville, California, they have been breeding Saint Bernards since 2000. All breeding dogs are screened for genetic health conditions, and they take great pride in working with potential puppy parents to make sure all their puppies find suitable, loving homes.
SkyDancer Kennels Details
6. Sunny Saints
Last on the list of Saint Bernard breeders in California is "Sunny Saints." Not everyone is meant to be a Saint Bernard puppy parent, and many Saint Bernards end up lost, abandoned, or surrendered.
Sunny Saints is a non-profit, all-volunteer organization dedicated to rescuing and rehoming Saint Bernards. If you cannot locate a breeder or are considering an older dog, this rescue offers adorable Saint Bernards looking for a loving and caring home.
All rescue dogs live with foster families so they can be evaluated for temperament, likes, and dislikes, and they have a thorough adoption process to help ensure each dog is perfectly matched with a loving family. They have puppies to adult dogs, with prices ranging from $300 to $600, and all dogs are required to be spayed or neutered.
Sunny Saints Details
Conclusion For The "Best Saint Bernard Breeders in California"
Finding a Saint Bernard breeder in California can be a challenging task for many people. However, we hope this list of breeders in California will help you find a Saint Bernard puppy quicker. Remember always to do your diligence on Californian breeders to ensure you're not dealing with anything shady.
For more articles with mentions of the Saint Bernard dog breed, you can check out:
Learn more about Saint Bernard by watching "Saint Bernard Pros and Cons" down below: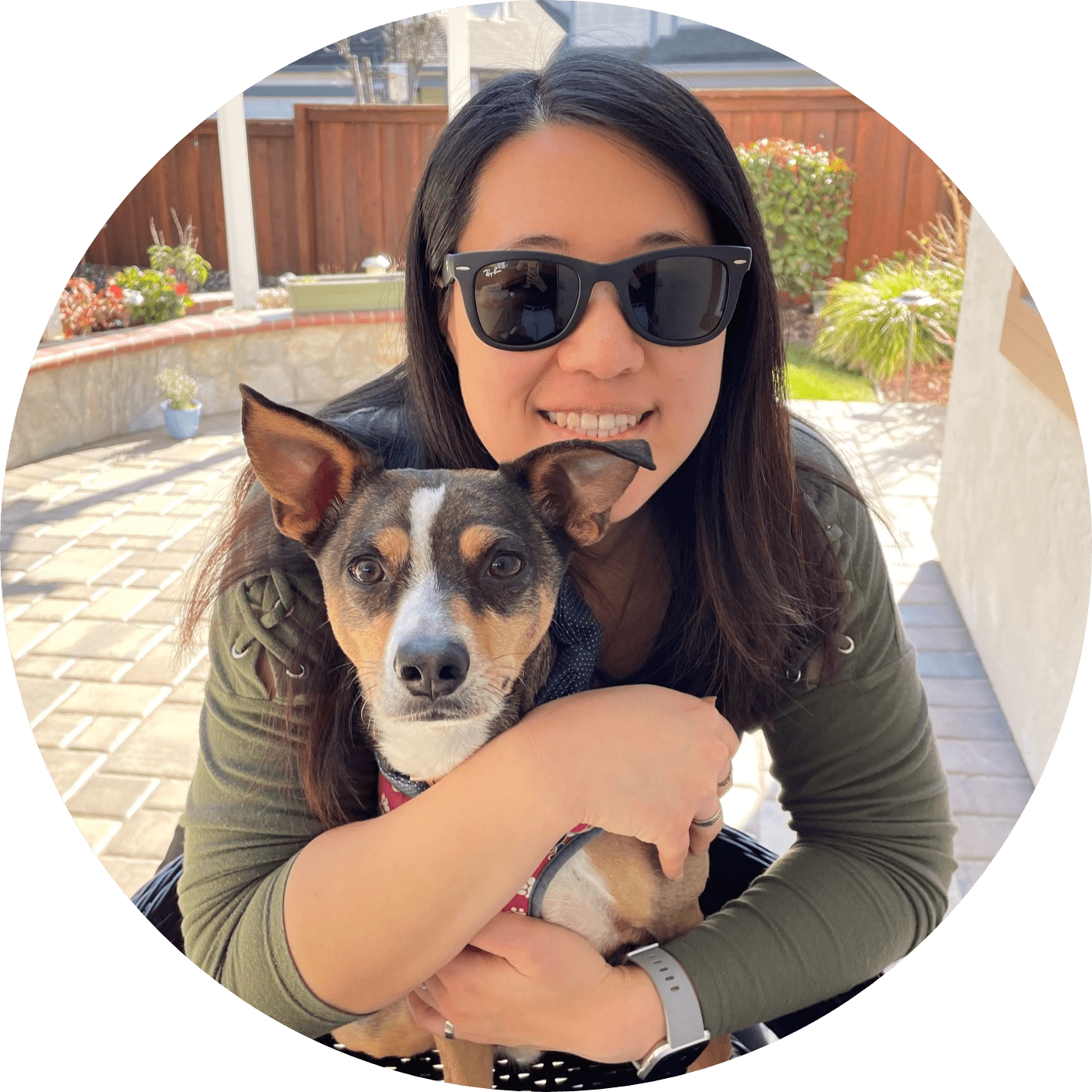 Dr. Sabrina Kong graduated from the Royal Veterinary College in England in 2016 and has been working at a small animal clinic in Northern California since then. She grew up in the Bay Area and got her bachelor's degree from Cal Poly San Luis Obispo. She also became a Certified Canine Rehabilitation Practitioner through a program at the University of Tennessee.
When she isn't in the clinic taking care of her four-legged patients, she enjoys traveling and trying new foods with her friends and her three-legged dog, Apollo. She adopted Apollo from her clinic when he was a puppy with numerous health issues. Dr. Kong truly cares about taking care of animals.