If you're searching for Bullmastiff breeders in California, then you've come to the right place. The Bullmastiff is a big, muscular dog with a fierce appearance. They can act erratic but can be trained to remain docile when at home.
Expert breeders recommend you start grooming them at a young age as they grow so fast and big within a short time. Read this article to find a reliable Bullmastiff breeder in California that would help you adopt the best Bullmastiff pet.
Before scrolling down this list of Bullmastiff breeders in California, check out these recommendations: Best Whippet Breeders in California and Best Dalmatian Breeders in California.
Bullmastiff Puppies For Sale in California
Indeed the Bullmastiff is not as large as the mastiff breed, but they are pretty huge dogs. This cross-breeds between a bulldog and mastiff breed is biddable, alert, and intelligent. Discover some top Bullmastiff breeders in California.
Bullmastiff Product Recommendations: Best Plaque Removers For Dogs and Best Flea Killers For Your Yard.
1. PuppySpot's Bullmastiffs For California
Since you're searching for Bullmastiff breeders in California, using PuppySpot might be an excellent option when you're starting. By using PuppySpot, you can find many available Bullmastiff puppies. In addition, you can also find available puppies that are similar to the Bullmastiff.
PuppySpot is a great platform because they screen all dog breeders, including Bullmastiff breeders. Your Bullmastiff puppy will be safely shipped to your home in California after your purchase. Before you continue on your search for a Bullmastiff puppy for sale in California, check out the link below.
PuppySpot Details
2. Guardian Bullmastiffs
Guardian Bullmastiffs kennel is located in Valley Springs, California. They feel comfortable indoors but could also stay outside where there is enough shade and a secured fence.
The Bullmastiff is loyal but dislikes being alone outside because they love attention and thrive when shown affection. However, they may have difficulty distinguishing an adversary from a friend if its owner does not introduce the stranger.
The guardian Bullmastiff breed is intelligent, strong, bold, and has the sense to please its owners. They are family protectors and ideal companions for both children and adults.
They are predominantly active, and agile making them champions in obedience, conformation, therapy, and agility exercises. The guardian puppies are confident, sweet-natured, and fearless. They only bark to create awareness or when necessary.
The Bullmastiffs are self-reliant as they would mostly think for themselves; however, with adequate training, they would mostly do what you want them to do. They don't need a lot of space for exercise and could live comfortably in a small apartment.
However, they are natural guardians and would not need specific training to defend their owner if they suspect you are in danger. Guardian Mastiffs are certified and have undergone socialization and obedience training.
Like most kennels, you may need to join a waiting list to get a guardian Bullmastiff. The kennel does not breed because of profit like the unethical breeders in California; instead, the whole process is researched and intentional. They focus on doing right by the dog and the prospective family, so everyone enjoys an entire life of joy and cheer.
Their dogs are well-trained and family-oriented; they are loved and grow to be ideal companions and best friends. For more inquiries, use any of the contact details above to reach out to guardian mastiffs kennel and start your adoption process today.
Guardian Bullmastiffs Details
3. Kia'I Po Bullmastiffs
Kia'I Po Bullmastiff kennel is located in Sunnyvale, California, and they have been breeding Bullmastiffs for 21 years. They breed healthy and sound dogs that meet AKC standards. All Kia'l Po Bullmastiff puppies are even-tempered and socialized.
The sires and dams of Kia'l Po puppies have their heart, thyroid, hip, and elbows checked before breeding. Kia'l Po Bullmastiff kennels are active members of the Bullmastiffs of Northern California and the American Bullmastiff Association.
Their Bullmastiff puppies are powerfully built and show great strength, alertness, and endurance. In addition, Kia'l Po Bullmastiff kennel vaccinates the dogs up to date and ensures they feed on premium food without corn.
They also take vitamins to ensure they are healthy. All Kia'l Po's puppies are spayed and neutered at one year and then placed on a limited AKC registration. Prospective families who are interested in adopting are required to sign a buyer contract/agreement.
The pet dogs would go home to you along with a health certificate and breed information. Their Bullmastiffs are tough yet sensitive, but they may need consistent training to be well-behaved. Training and socialization are crucial as the Bullmastiff can act independently.
However, they are natural guardians and would not require specific instructions to defend their owner if they suspect danger. Kia'l Po Bullmastiffs are devoted but dislike being left out.
They crave attention and grow well when shown affection. To start a sale or adoption process, you should make a deposit, then contact the kennel about any other inquiries.
Furthermore, you would also get lifetime support from the Kia'l Po Bullmastiff kennel, as you can call in for advice and questions. With Kia'l Po Bullmastiff puppies, get ready for a lifetime love.
Kia'I Po Bullmastiffs Details
4. Mosseyoak Bullmastiffs
Mosseyoak Bullmastiffs is located in Livermore, which is in Northern California. The breeder loves animals and has gathered 20 years from training horses and dogs. After the first encounter with a Bullmastiff at a rodeo, the Mosseyoak Bullmastiff passion started.
The dogs are bred to meet AKC standards, and they take part in shows or therapy dog work. Even though the Bullmastiffs do not exercise much, the kennel has acres of land to give them more than enough space to play around.
The view of towering oak trees, grassy hills, and active dogs running around is indeed fascinating. The dogs are loved and considered members of the family.
Mosseyoak Bullmastiff kennels breeding focuses on producing standard, exceptionally healthy, sound and have good temperaments. All dogs are vaccinated and health-screened before the sale.
Mosseyoak Bullmastiff kennels breed primarily for show, but you should contact them if you look for a sound AKC registered puppy. All the dogs are home-bred, cared for, and played with frequently.
Moseyoak Bullmastiff kennels require that you keep your Bullmastiff dogs indoors, but you should be sure they are safe and have shade if they are outside. In addition, they organize obedience and socialization lessons for the dog, and you and your pet partake.
To hold a puppy for you, you would be required to pay a non-refundable fee of $300 to the kennel. Also, getting a puppy is more than how cute they look; they are a huge responsibility. Hence, be ready to give your Bullmastiff love and attention as you sure would receive loads of it.
Furthermore, Mossyoak Bullmastiff kennels may change the stated deposit amount at will even though the website shows a stipulated amount. The change is solely based on expenses and puppy costs, but it remains non-refundable.
You can contact Mossyoak Bullmastiff kennels about any Bullmastiff inquiries. They recommend you adopt a rescue Bullmastiff before buying a puppy. Check out their website for pictures of cute rescues.
Mosseyoak Bullmastiffs Details
5. Night Watchman Kennels
Last on the list of Bullmastiff breeders in California is "Night Watchman Kennels." Night Watchman Kennels focus on breeding only quality Bullmastiff.
The puppies are sired from a good bloodline that has perfect agility, structure, and temperament. Their breeding stock and pedigree are rare, and the calibre may be challenging to find in other breeders.
The Bullmastiff puppies go for about $1,500 as varied factors influence their costs. For instance;
If the making pair is of the highest calibre.
If a surgical AI was used.
If they use an outside stud or even frozen semen.
All these factors are considered when concluding. You will be required to deposit $600 as it helps reserve a puppy on the available litter. However, your deposit would be subtracted from the puppy cost when you pay the balance.
You would need to complete payment when your pet dog is six weeks old. After that, the deposits can be transferred but are non- refundable. The Night Watchman Kennel's Bullmastiffs are tough yet sensitive, but they may need consistent training to be well-behaved.
Socialization is important as the dog can act alone. They will try to protect their family if they discern any form of foul play or threat. Night Watchman Kennels can change their breeding schedules for any reason, and your puppies would come with up-to-date vaccination and health check reports.
They would be dewormed, sound, and agile. You will get lifetime support of care and advice from night watchman kennels and make as many inquiries as possible to keep the puppies healthy. Night Watchman Kennel is a family-oriented and home-bred-based kennel.
All the dogs are a part of the family and are their responsibility for life. Hence, if for any reason you realize you can no longer keep your pet or they do not fit into your plans, you must return them to the kennel.
It would be best if you did not consider placing them in a shelter or adoption home as they would always have a home at Night Watchman kennel. At night watchman, breeding processes are very rigorous and intentional; hence do thorough research to ensure you are interested in owning a Bullmastiff.
Night Watchman Kennels Details
Conclusion For The "Best Bullmastiff Breeders in California"
The Bullmastiff is a cross-bred between a bulldog and a mastiff breed. They are fearless, sweet-natured, and are mainly used as guard dogs. The dogs are easy to love and care for as they do not need much space to exercise and live. However, adopting from the right breeder; read this article to discover a reputable Bullmastiff breeder in California.
For more articles with mentions of the Bullmastiff, you can check out:
Learn more about the Bullmastiff by watching "All About Living With The Bullmastiff" down below: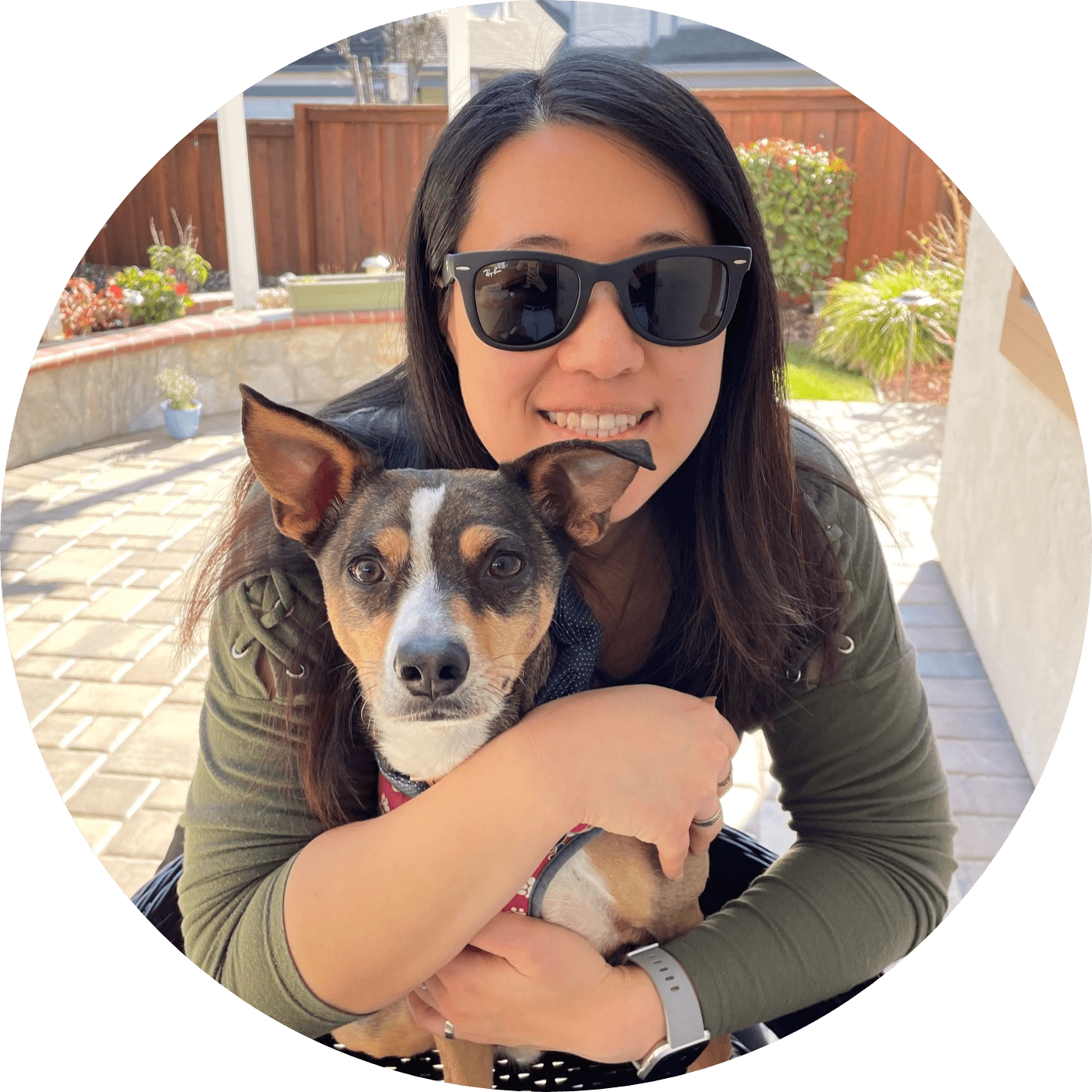 Dr. Sabrina Kong graduated from the Royal Veterinary College in England in 2016 and has been working at a small animal clinic in Northern California since then. She grew up in the Bay Area and got her bachelor's degree from Cal Poly San Luis Obispo. She also became a Certified Canine Rehabilitation Practitioner through a program at the University of Tennessee.
When she isn't in the clinic taking care of her four-legged patients, she enjoys traveling and trying new foods with her friends and her three-legged dog, Apollo. She adopted Apollo from her clinic when he was a puppy with numerous health issues. Dr. Kong truly cares about taking care of animals.