If you're searching for Sheltie breeders in Florida, then you've come to the right place. If you are looking to add a fluffy, barking bundle of energy to your family, then the Shetland Sheepdog, known as a Sheltie, may be the perfect breed for you. When looking for one of these adorable dogs, you need to start with looking for a reputable breeder.
While puppy mill breeders may have more puppies available, you risk puppies with health conditions and complications as they grow older. When you find a reputable Sheltie breeder in Florida, you can feel confident your puppy will be healthy and happy when you bring them home.
Before scrolling down this list of Sheltie breeders in Florida, check out these recommendations: Best Belgian Malinois Breeders in Florida and Best Bernese Mountain Dog Breeders in Florida.
Meet the Sheltie (Shetland Sheepdog)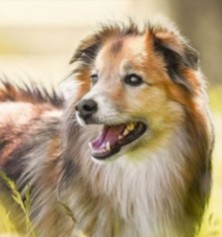 Often mistaken for a Miniature Collie, the Sheltie is a distinct breed with natural herding instincts. While there is Collie in their ancestry, the Sheltie is a dog that stands on its own four paws.
This fun-loving and active dog is ready to be a part of your daily routine and is happy to go for walks or cuddle on the couch. However, if you want to run, this dog is built for speed and usually ranks at the top in the sport of agility.
They are also extremely intelligent and love to learn tricks and perform, and they are always ready for a game of fetch. The Sheltie stands between 13-16 inches at the shoulder and weighs between 15-25 pounds.
They have a long, straight, double coat in various colors, including black and white, blue merle, black and tan, sable with white or tan, and white and tan, similar to the Border Collie.
Finding a Reputable Sheltie Breeder in Florida
While Shelties are generally healthy dogs, they can be predisposed to various genetic conditions, including hip dysplasia, eye diseases, and von Willebrand's disease (vWD).
The American Kennel Club recommends that responsible breeders genetically test breeding dogs to eliminate these genes from passing down to puppies. A reputable breeder can show you these test results and often provide health guarantees with all their puppies, something you will not receive from a puppy mill breeder.
In addition, most reputable Sheltie breeders focus specifically on the breed. They have been raising and working with Shelties for years and have a wealth of breed-specific information. As a new puppy parent, you will find this knowledge invaluable, especially if you are new to the Sheltie breed.
In many cases, these reputable breeders are more than happy to share information, let you meet their dogs, and determine if this breed is right for you. As a reputable breeder, it is important to them that their puppies find the right home.
Sheltie Puppies For Sale in Florida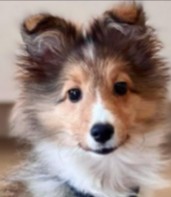 Once you decide that the Sheltie is the right dog for you, it's time to start looking for the breeder you want to work with. When you find a reputable breeder, don't be surprised if you must wait for a litter of puppies. But trust us, the wait is worth it. To help with your search, we have provided a list of Florida's top five Sheltie breeders.
Sheltie Product Recommendations: Best Shock Collars For Dogs Chasing Cars and Best Dog Dental Wipes.
1. PuppySpot's Shelties For Florida
Since you're searching for Shelties breeders in Florida, it's worth checking out this dog marketplace. PuppySpot is a marketplace trusted by countless dog lovers across the United States due to how efficient it is.
All breeders on PuppySpot are strictly screened, and you can find countless available Shelties that are ready to be shipped to your home in Florida. Before you continue on your search for a Sheltie puppy for sale in Florida, check out the link below.
PuppySpot's Details
2. SeaBreeze Shetland Sheepdogs
Located in Northeastern Florida, Seabreeze Shelties has been breeding Shelties since 1988, when they acquired their first Sheltie. All their dogs are a part of their family and live within their home. Litters are planned for temperament, quality, and health, and all puppies are well socialized from the time they are born.
The DNA test their breeding dogs for OFA hips, vWD, MDR1, and eye certifications. Puppies are not allowed to go to their new home until they are 10-12 weeks old, and they screen all potential puppy families to make sure their puppies are going to loving homes.
SeaBreeze Shetland Sheepdogs Details
3. Himark Shelties
Located in Palm Harbor, Florida, Himark Shelties has been breeding champion Shelties for over 35 years. They are an AKC Breeder of Merit and have won the AKC Breed of year awards for Rally Obedience and Obedience.
They dedicate their breeding program to improving the health, temperament, and quality of the Sheltie breed, and they have produced the largest obedience champions in the country.
Himark Shelties Details
4. Donlyn Shelties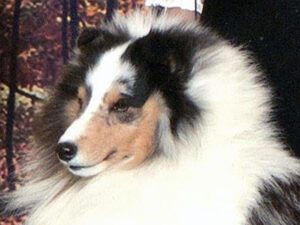 Located just outside Tampa in Plant City, Florida, and owned by Bill and Irene Munsey, Donlyn Shelties has been breeding, raising, and showing Shelties since 1966. If you are looking for a Sheltie breeder that genuinely understands the breed and can offer you a wealth of knowledge, this is the breeder for you.
They are founding members of the Tampa Bay Area Shetland Sheepdog Club and the Mid-Florida Shetland Sheepdog Club and life members of the Shetland Sheepdog Club of Southeast Florida. If you have a question about the Sheltie breed, they will have the answer.
Donlyn Shelties Details
5. Silver Trails Shelties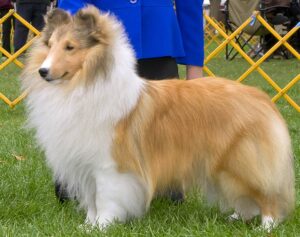 Located in Loxahatchee, Florida, Silver Trails Shelties has shown and bred healthy, happy Shelties since 1994. Their first Sheltie years ago was a prime example of an unhealthy puppy with breed faults, and they committed themselves to the betterment of the breed, with the health of their dogs and puppies being their top priority.
In addition, they focus on temperament, showmanship, type, and size. They have an extensive puppy application to make sure all their puppy pets go to loving, happy homes.
Silver Trails Shelties Details
Conclusion For The "Best Sheltie Breeders in Florida"
The Sheltie dog breed is an excellent breed to raise in your home. When you're searching for Sheltie breeders in Florida, one suggestion we have for you is always to do your research.
Since Shelties are quite the popular breed, it's possible you could encounter puppy mills. So always keep an eye out for any signs of red flags during your search for a Sheltie breeder in Florida.
For more breed recommendations in Florida, you can check out:
Learn more about Shelties by watching "Sheltie Dogs 101" down below: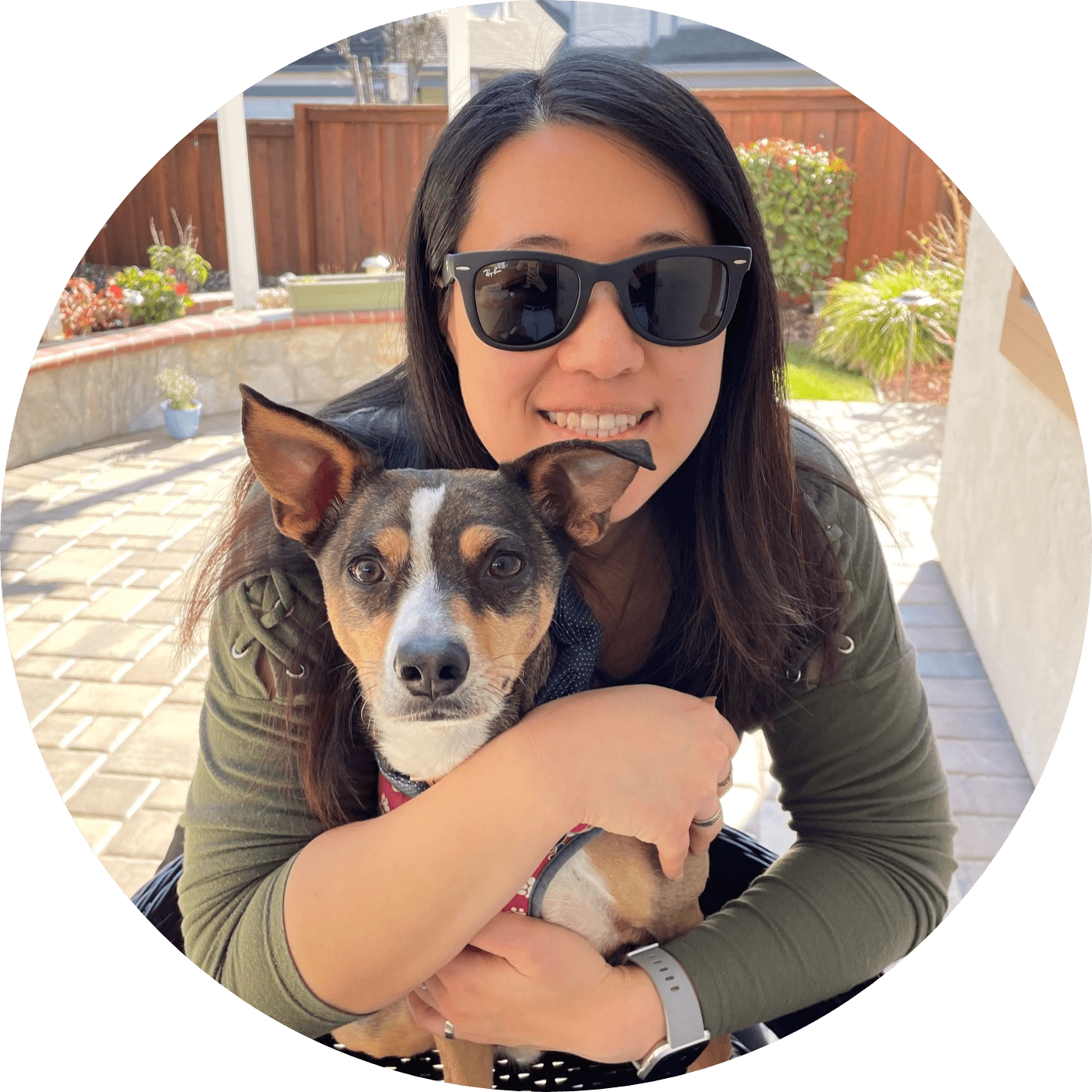 Dr. Sabrina Kong graduated from the Royal Veterinary College in England in 2016 and has been working at a small animal clinic in Northern California since then. She grew up in the Bay Area and got her bachelor's degree from Cal Poly San Luis Obispo. She also became a Certified Canine Rehabilitation Practitioner through a program at the University of Tennessee.
When she isn't in the clinic taking care of her four-legged patients, she enjoys traveling and trying new foods with her friends and her three-legged dog, Apollo. She adopted Apollo from her clinic when he was a puppy with numerous health issues. Dr. Kong truly cares about taking care of animals.