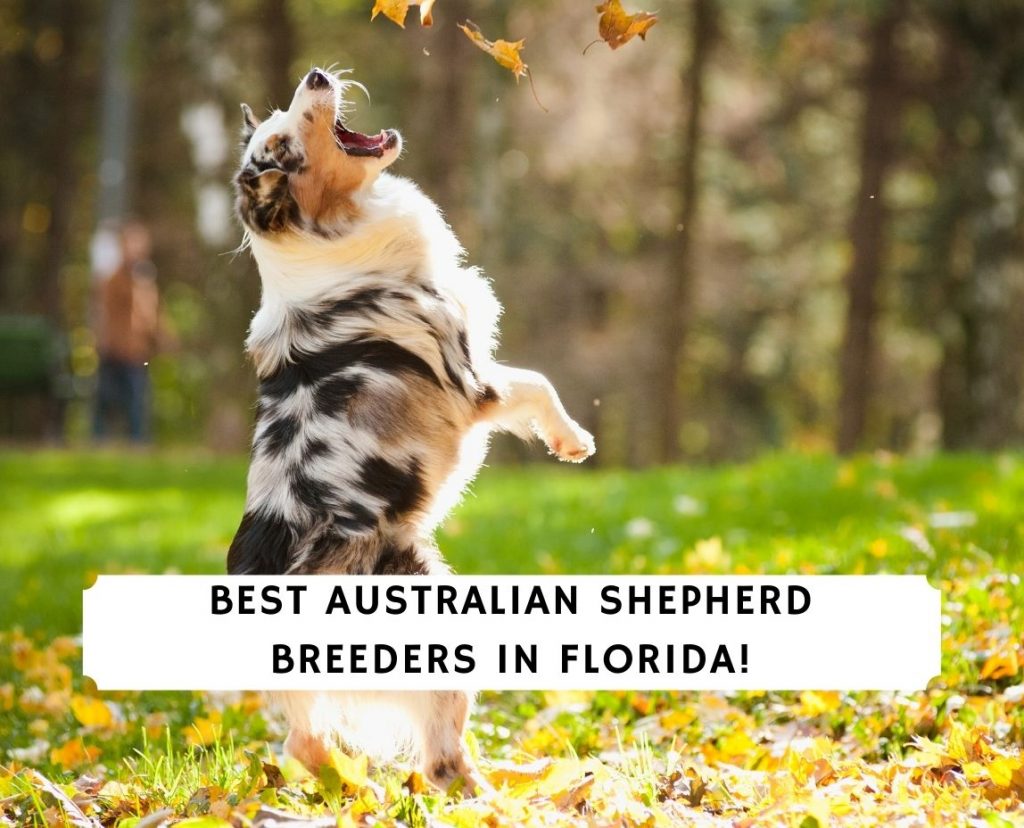 Let's go over the history of this breed before scrolling down this list of Australian Shepherd breeders in Florida. Identified as a breed in the early 20th century, the Australian Shepherd is a medium-sized dog developed in the United States.
The breed's exact progenitors are still controversial because no one is sure of its association with Australia or the source of the name. The males are 48 to 58 centimeters in height, while the females are 46 to 56 centimeters. Weight for males goes at about 18 to 32 kilograms, and for females weighs about 16 to 29 kilograms.
Before scrolling down this list of Australian Shepherd breeders in Florida, check out these recommendations: Best Shiba Breeders in Florida and Best Australian Labradoodle Breeders in Florida.
Learning About The Australian Shepherd Dog Breed in Florida
Identified as a breed in the early 20th century, the Australian Shepherd is a medium-sized dog developed in the United States. The breed's exact progenitors are still controversial because no one is sure of its association with Australia or the source of the name. The males are 48 to 58 centimeters in height, while the females are 46 to 56 centimeters.
Weight for males goes at about 18 to 32 kilograms, and for females weighs about 16 to 29 kilograms. Their life spans about 12 to 14 years, and they come in different colors: tri-colored (red, black, and blue), bi-colored (black, red, blue), or merle (blue or red). They became popular post-World War II when western riding became a popular sport.
The dogs performed in rodeos, horse shows, and even television shows on Disney. Bred for their skills, trainability, and versatility in quality, they are also recognized for their obedience and eager-to-please attitude. In addition, they excel at dog games, sports, agility competitions, frisbee, fetch, hide-and-seek, and much more.
They also thrive in any one of the following roles:
Search and rescue dogs
Service dogs
Guide dogs
Therapy dogs
Watchdogs
One of the most intriguing features of the Australian Shepherd, or Aussie, is their eye color. Often called "ghost eyes," their eyes may be various shades of blue or brown. They can also have two different eye colors. This has been linked to the merle coloration. All eye combinations are acceptable as long as they are healthy.
With a few exceptions, Aussies are born with full long tails, which breeders tend to dock as soon as they are born. The Australian Shepherd is a high-energy dog who likes to work, train, play, or perform tasks. They are brilliant stock dogs with a lot of versatility. Extremely loving and loyal to their owners, they are child-friendly and tolerant, especially of children over eight.
They are also not wanton barkers but can bark if they sense a threat or danger. This breed is fast, intuitive, thoughtful, and easy on the herds of cattle. Beyond house pets, dogs are still used in some parts of modern-day America as guards for cattle and sheep. They can also be used on other farm animals like ducks, geese, rabbits, chickens, etc.
At the minimum, they only need about an hour a day dedicated to playing. Very high-spirited fellows require space and a lot of indulgence from their owners. However, their incredible stamina and high resilience levels are also very good at adapting to new areas.
Temperament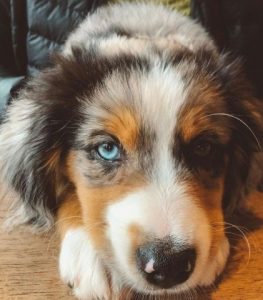 Aussies can be very pushy if not properly taught who is in charge of the house. This is because they are originally bred to herd cattle and have always assumed a position of authority. Adequate training would be required to let them know they are no longer on the ranch.
However, when training is done right, they are the most obedient and eager-to-please dog companions you can find. They are very protective, high-spirited, affectionate, and devoted. They love to play and are great at dog games, competitions, athletics, and the like. They are loyal to their families but standoffish to strangers and may bark, albeit not incessantly.
They require early socialization and exposure to things like new people, sounds, places, sights, etc., to ensure they are raised to be well-rounded doggies. They are very well-loved for their hardworking and charming personalities.
Maintenance and Grooming
Aussies require ample playing space and time. They need physically and mentally tasking games, training, and activities to keep them happy and healthy. When you are too busy to indulge in play, you can keep them entertained with toys and dog puzzles to keep their active minds and high energies occupied.
You should feed them a total of one-and-a-half to two-and-a-half cups of high-quality dry food twice daily. However, an adult dog's eating pattern hinges on many variables, including size, build, metabolism, physical activity, and age. Therefore, only you can determine how much is enough for your dog to eat after carefully watching them and observing their behavior.
Getting high-quality feed is always the way to go, as it keeps them full for longer and ensures they get all the proper nutrients. Accompany their feeding with enough exercise to make sure they are not overweight. The Australian Shepherd is blessed with a medium water-resistant coat to keep him warm and dry during rainy or snowy weather.
Their bodies are covered with straight or wavy hair of several colors, including blue merle, red merle, or red. They shed all year round and heavily during the spring season. To avoid matting, coats must be brushed weekly by spraying with a water mixture and a dog conditioner. Afterward, you stroke in the direction of growth of the hair down to skin level.
If this is more work than you are willing to do, you can always hire the services of a professional dog groomer to do it for you. Either way, you must keep your dogs matte and tangle-free to get the best out of them. Regular bathing and trimming hair and nails are also necessary aspects of an Aussie's grooming.
Health
Although the Australian Shepherd is a generally healthy breed, there are still some that are prone to several ailments, including:
Progressive retinal atrophy
Hip dysplasia
Epilepsy
Elbow dysplasia
Deafness
Osteochondritis dissecans
Hypothyroidism
Cataracts
Distichiasis
Collie eye anomaly
Persistent pupillary membranes
Detached retina
Allergies
Drug sensitivity
Cancer
Nasal solar dermatitis
A good breeder's job is to show you a prospective pet's health clearances, tests, and so on for both the puppy and its parents.
Australian Shepherd Puppies For Sale in Florida
Now that you have decided that the Australian Shepherd is your kind of pet, here are a few places where you can get them in Florida.
Australian Shepherd Product Recommendations: Best Dog GPS Trackers and Best Dog Vibration Collars.
1. PuppySpot's Australian Shepherds for Florida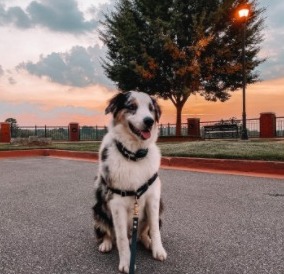 Since you're searching for Australian Shepherd breeders in Florida, we recommend visiting PuppySpot's website first. PuppySpot is a fantastic platform filled with many reputable dog breeds. You'll find listings of Australian Shepherd puppies of all sorts.
In addition, you can use PuppySpot's search features to find a suitable Australian Shepherd puppy. Before continuing your search for an Australian Shepherd breeder in Florida, look at PuppySpot with the link below.
PuppySpot Details
2. Sandollar Aussies
This small kennel is devoted to breeding and raising Australian Shepherds of different sizes and colors. The smallness of the kennel is deliberate to show exceptional care and invest the best resources in each dog.
They also train their puppies for showmanship, games, and competitions. The breeders hope that every one of the dogs can go to homes where they would thrive as the top performers.
Sandollar Aussies Details
3. Kinetic Aussies
Located in Central Florida, these small hobby breeders regard their dogs as beloved family members. They are also certified members of the Australian Shepherd Club of America (ASCA) and the American Kennel Club (AKC). They are dedicated to raising and providing strong, people-oriented dog companions for people or homes that need them.
Kinetic Aussies Details
4. Stonewall Aussies
The driving force is not monetary gain for these guys, but they need to raise top-standard, well-mannered family pets that are both physically and mentally sound. This is why their services are very affordable, and they mostly charge to cover feeding and medical expenses for the dogs.
Stonewall Aussies Details
5. Autumn Creek Aussies
Autumn Creek Aussies are passionate about the Australian Shepherd breed, and they commit to doing all it takes to ensure that they continue to exist. As a result, their dogs get the best of everything – from feeds to vaccinations.
Health clearances and tests are all made available to prospective buyers. To ensure that even the newest-born puppies are not unduly exposed to diseases, all visitors, including family members, are kept out of the nursery until the little guys have built some immunity.
Autumn Creek Aussies Details
6. Golden Gait Aussies
Last on the list of the best Australian Shepherd breeders in Florida is "Golden Gait Aussies." Located in a small six-acre mini-farm in the north of Florida, close to Live Oak and Lake City, the guys at Golden Gait Aussies only look forward to providing your homes with healthy, happy, talented, and sound puppies.
Golden Gait Aussies Details
Conclusion For The Best Australian Shepherd Breeders in Florida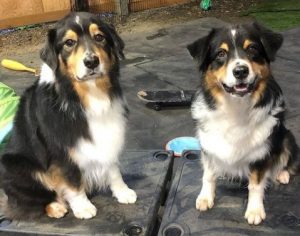 To get the best out of your Aussies, get them from thoroughly researched and reputable breeders. Many frauds out there do not care about the dogs or their well-being and have not done the grunt work of raising healthy, well-tempered puppies.
These are the ones you would want to avoid. While the Aussies are great dogs, you will get none of that great if they are poorly trained and unhealthy.
If traveling to these Australian Shepherd breeders in Florida is out of the way for you, check out our recommendations from other states:
You can learn more about the Australian Shepherd by watching "Dogs 101 Australian Shepherd" down below: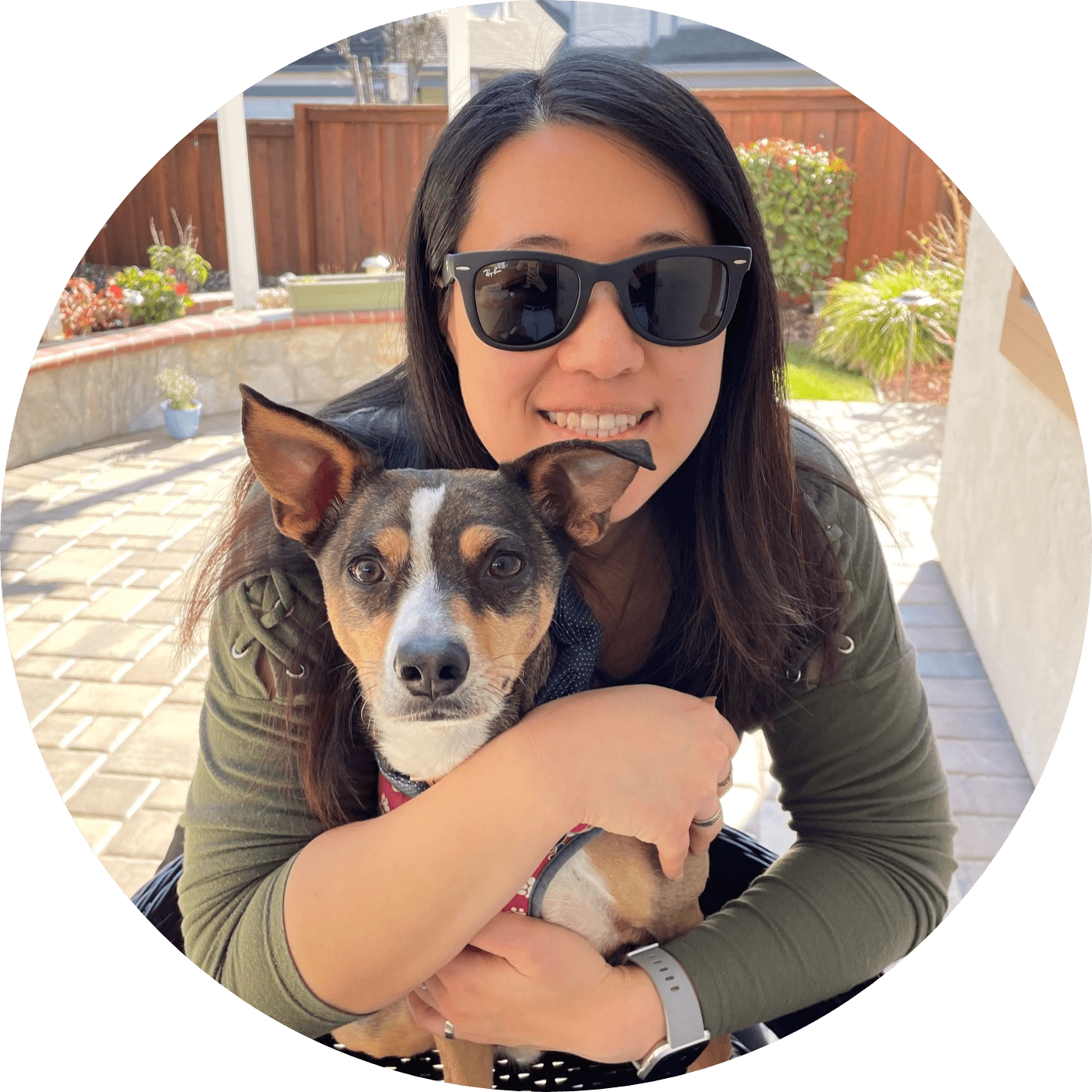 Dr. Sabrina Kong graduated from the Royal Veterinary College in England in 2016 and has been working at a small animal clinic in Northern California since then. She grew up in the Bay Area and got her bachelor's degree from Cal Poly San Luis Obispo. She also became a Certified Canine Rehabilitation Practitioner through a program at the University of Tennessee.
When she isn't in the clinic taking care of her four-legged patients, she enjoys traveling and trying new foods with her friends and her three-legged dog, Apollo. She adopted Apollo from her clinic when he was a puppy with numerous health issues. Dr. Kong truly cares about taking care of animals.